Quick detach scope mounts, like everything in this world, have their uses. They are great for a quick pack down after a shoot and for those of us who may like cleaning down our rifles more often than needed.
Whatever reason you decide on purchasing a QD scope mount, there are a few things to take into consideration before purchasing. After all, every investment you make should be in products which will support you in shooting to the best of your ability.
Quick Detach Scope Mount Buying Guide
Choosing the right QD scope can seem like a bit of a nightmare. Size, fit, eye relief, weight are all things which may drive you crazy. We have already gone through some of the best QD scopes on the market right now.
To make things a little clearer for you though, we will also take you through what we believe you need to consider when investing in a QD scope mount which will last you for years to come. 
Size
QD scope mounts come in different sizes and lengths. Depending on how often you change your scope, you may prefer a scope mount which will be more adaptable when it comes to size. 
If you like to shoot iron-sight now and then there are plenty of quick detach scope mounts which sit quite high, giving you the ability to shoot both scope and iron sight depending on your mood. 
Weight
We think for every hunter saving as much weight as possible is one of the highest priorities, after shooting accurately off course. When you're shooting or hunting on the go, fatigue can kick in quick.
Saving weight on equipment will mean you can shoot for longer, and enjoy a better day out without needing rest stops. Look for a QD scope mount which weighs in as light as possible while still being robust and durable.
Material
You will likely find that most QD scope mounts are crafted from different grades of aluminum, which is a great choice for a light-weight, robust mount.
You want a scope which will withstand the power of a couple of hundred rounds being put through it without losing zero after every ten shots. With the ability to remove the scope mount, you do not want something which will bend, warp, or flex under pressure or weight while being in your range bag. 
Operation
The whole point of a QD scope is the ability to detach your scope quickly and smoothly, but also to be robust and reliable when it comes to shooting.
There isn't any point in having a QD scope which doesn't hold zero at all or loosens and falls of after 20 rounds through your AR style rifle.
Any QD scope mount you invest in should be smooth in its operation. It should release quick and easy but also fasten down strong when shooting. Not all QD scope mounts will re-zero in after being removed which we think is understandable, but there are options out there which will still shoot a respectable grouping after re-attachment. 
Your scope mount should be easy to adjust and offer forward and rear movement to allow for maximum eye relief for the type of scope you're using.
The 4 Best QD Scope Mounts
---
1.

MIZUGIWA 1inch /30mm QD Scope Mount
Mizugiwa isn't a company you are likely to have heard of unless you shop online a lot. They are a Chinese company who produce a small range of shooting, fishing, and hunting equipment. Even though the range is small, what they produce is excellent quality.
There is a reason this is one of the highest-reviewed QD scope mounts on most online marketplaces. Simple, cheap, and affordable are the perfect words to describe their range.
The Mizugiwa Quick Release Scope Mount is quite literally the Swiss army knife of scope mounts. It has been designed exceptionally well and works at optimum performance, making sure you keep shooting to your best ability. 
It measures in at 13.5cm, so it is long enough to support many different varieties of scopes, and adaptability is one of the main things you should be looking for when looking for the best QD scope mount. 
It is finished in tactical matte black, and it comes with 25.4mm reducer inserts. Without these inserts, you can use this with 30mm and 25mm body rifle scopes without an issue. This scope mount will fit 20mm Weaver rails without an issue.
If you love adding additional accessories to your rifle, the Mizugiwa also has a built-in Weaver style rail so you can easily add on flashlights and lasers to support your shooting requirements. It will let you any scope with a front lens size unto 56mm.
Another great point about the Mizugiwa QD scope mount is it will allow you to mount it on a Weaver rail with the ability to move it backward and forwards to support an eye relief which suits you. 
It has a clampdown design with six bolts, and it has quick release lever mounts for easy detachment when you want to remove your scope either to keep it safe or for cleaning. The height on this scope also allows you to use your iron sights without needing to remove your scope. 
Overall this is a great quick release scope mount which will work with you for years to come. The fact it comes with an extra Weaver rail for attaching lights and lasers is fantastic, and this QD scope mount will support almost all scopes you want to use it for within the coming years.
---
2. Hammers Flat Top Offset One Piece QD Scope Mount
Yes, another Chinese made quick-detach scope mount! We, maybe more than anyone, love products which are made in America. Sometimes, however, the price and quality don't make sense for American made companies to produce.
QD scope mounts are a relatively inexpensive product which has paved the way for low price/high-quality manufacturers to enter the market and produce a reliable, robust, and durable piece of equipment.
In this came Hammer have. Predominately an online company who sell on most market places Hammer have 'hit the nail on the head' when it comes to designing one of the best quick detach scope mounts. 
It has been constructed from aircraft-grade aluminum allow and finished in anodized matte black. It looks great, but it also performs. Which is why it is one of the highest-rated QD scope mounts around. 
It is 5.3" in length and works with 30mm scope bodies, and it also comes with metal inserts to allow for 1" scopes to be used. It has an offset ring mount and is fantastic for longer scopes, and they claim it is great for scopes with illuminated reticles. 
It fits on to a flat top Picatinny rail and has two finger adjustable quick release cam lock clamps. The cam lock clamps are very secure, and you can tighten the tension to make sure your scope stays in place when you're shooting.
It holds a solid zero, although you may need to reset it if you detach your scope. 
Overall this is a solid scope mount, and one of the highest-rated quick-release scopes mounts on the most popular online market places. It is versatile and will last for years to come.
---
3. UTG 2pc Med Pro LE Grade Picatinny QD
UTG is hardly a company we need to introduce around here, but we still love to do so. They have been producing high-quality shooting and hunting accessories since 1994, and they never fail to impress.
The great thing about UTG is when you purchase a product from them, and you know you are buying a product which has been rigorously tested to achieve maximum performance and durability. They cut no corners when it comes to their reputation and keeping that reputation as one of the best gun accessories companies in the world. 
The UTG QD is a two-piece design which makes it unique and extremely versatile. It has been crafted from aircraft-grade aluminum, which is very robust and looks great. UTG decided to finish these in anodized matte black for that tactical look and feel. 
These two QD rings mounts will fit onto any Picatinny/Weaver rail with ease. It weighs in at a tiny 2.8Oz but do not let that put you off. UTG is very well known to rigorously field-test their products with field experts and law enforcement personnel. 
Each clamp locks down over your scope with four screws providing a secure and durable hold. It attaches to the Picatinny rail with quick-release levers which have adjustable strength. These clamps will give a very strong hold and provide a perfect zero.
The UTG 2pc is a medium profile scope mount, and the re-zero is near on perfect after detachment.
Overall this is one of the best QD scope mounts and at this price are an absolute steal. They are light, compact, and with it being two pieces, it is effortless to take on trips with minimal space needed.
---
4. Burris Optics PEPR Quick Detach Scope Mount
Unless you have been shooting from underneath a rock, then you will have heard of Burris Optics. Burris is one of our go-to, and you will find many of their scopes rated in our lists of the best shooting scopes for different rifles.
They take no prisoners when it comes to producing high-quality, robust, and durable and respectable hunting and shooting accessories. 
The AR PEPR Scope Mount is, as we have come to expect from Burris, one of the best QD scope mounts on the market. It will provide you with the reassurance you need when you're shooting at your best performance yet. It will not let you down. 
The Burris PEPR is a full ring and base mount one-piece design which has been crafted from aircraft-grade aluminum. It has been finished with anodized matte black and looks every bit as amazing as it performs. 
It weighs in at 8.7Oz for the 30mm" version, and the 1" scope mount weighs in at a little lighter 8.3Oz. 
The mount will fit onto Picatinny, and Weaver-style rails and the ring mounts have Picatinny rails on top of them to add any additional optics you may want to, e.g., lights and lasers. When fitted, it allows for up to 2" of forward scope positioning and maximum eye relief.
P.E.P.R stands for 'Proper Eye Position Ready.' Burris has put a lot of thought and effort into making sure this scope mount caters for your every need. It will hold zero extremely well even after detaching it you won't have a problem when you re-zero.
The last great thing we will say about Burris is that they provide one of the best warranties around and their customer services are great.
Overall this is a great choice of quick detach scope mount. It isn't as versatile as other options on this list, but given the price buying, a few won't leave a hole in your pocket. 
---
Frequently Asked Questions
What is a quick detach scope mount?
Quick detach scope mounts, in basic terms, are mounts designed to provide maximum agility when engaging and disengaging an optic from your rifle while maintaining the zero.
It should be simple to detach and keep zero without the use of any additional tools, as the name implies. We both think that a rifle with a classic scope mount is a good choice.
Why should I use a quick detach scope mount?
Quick detach scope mounts are designed to allow you to quickly connect and detach an optic from your weapon without the use of tools while maintaining your zero. Some people (including some of us on staff here) who are obsessive about their zeroes break out in hives at the thought of removing an optic, regardless of mount type. However, there are a variety of reasons why this might be helpful, including routine duties like cleaning and maintenance, or the desire for versatility in using several lenses on the same upper, whether multiple-day optics or the ability to switch in thermals or night vision.
Are quick detach scope mounts accurate?
Yes, they are, because the purpose of a QD scope mount is to provide a stable and reliable shooting platform. It also performs admirably when it comes to keeping the zero. As a result, you will finally achieve accurate shots.
Are quick detach scope mounts Universal?
If you're talking about Picatinny QD scope mounts, they are universal. Picatinny scope mounts, to be accurate, were redesigned by and for the military.
There is one major difference between the Picatinny and the Weaver mounts. And it's because, unlike the weaver system, which is fastened or drilled to the rifle directly, the Picatinny QR mount is made to the same specifications and tolerances.
As a result, Picatinny QD mounts are interchangeable and have universal functionalities. According to your study, the normal QD mount, on the other hand, fits practically every rifle.
How tight should QD Mounts be?
There is no universally accepted explanation or criterion for this. The tightness should be determined based on the work you will be conducting. A specialist also advises thoroughly reading the instructions, which clearly states how much tension should be applied.
Do quick release scope mounts hold zero?
Yes, they do — to a degree. There are a few models that have a high return to zero capability. On the other hand, some QD scope mounts are only average at keeping zero. If you want a great result, the ATN quick detach mount, Vortex QR mount, and Midwest 30mm QD mount are the finest options.
Are quick detach scope mounts any good?
They are, indeed. QD scope mounts are flexible enough to allow for a smooth and quick release while also maintaining durability and dependability. So, as far as your worry is concerned, QD scope mounts will perform admirably.
Are QD mounts reliable?
They're dependable if you expect your scope to be removed quickly and with no retainments.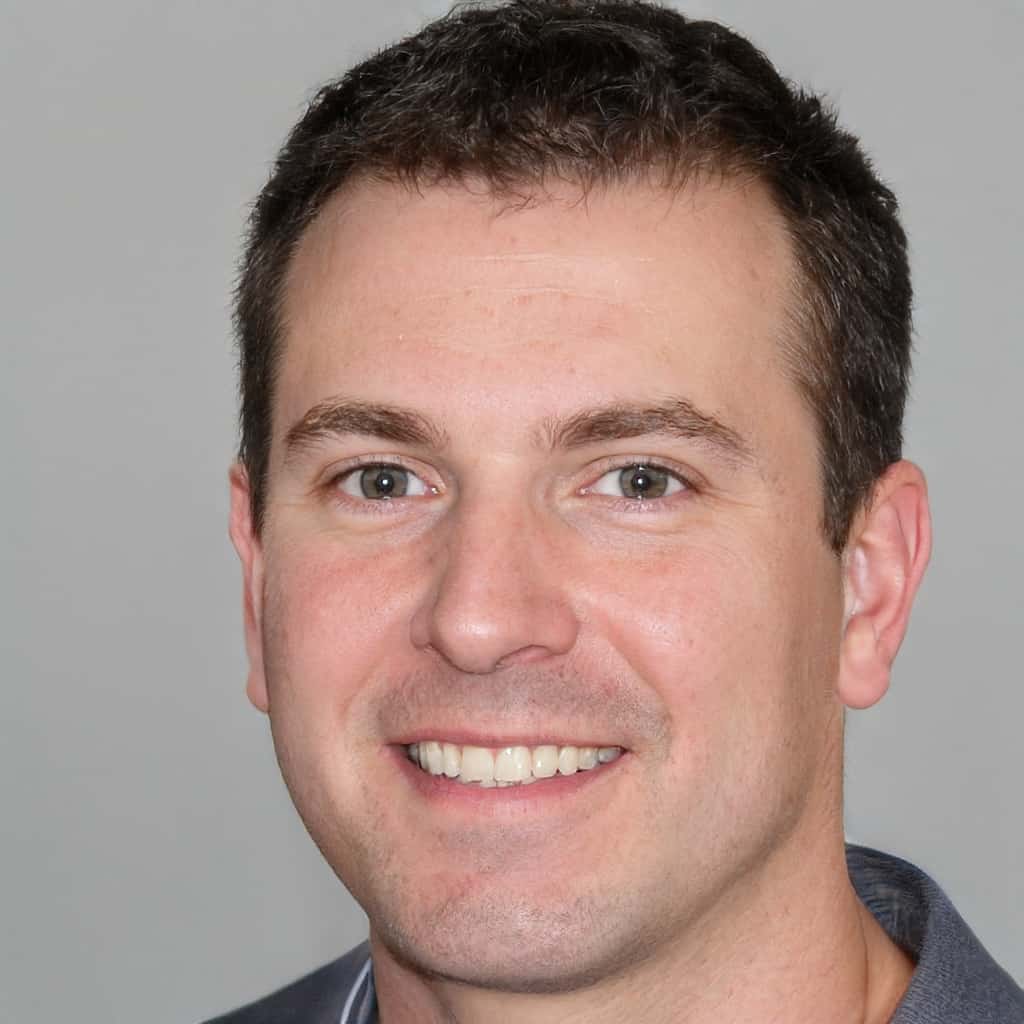 Mike Fellon was born and raised in Dallas, Texas. He inherited his hunting passions after his father John – he was fascinated by his stories, hearing how much attention, focus, dedication and patience he invested in shooting every animal. When he was old enough, his father first allowed him to shoot some cans and bottles with his shotgun, and then took him hunting – it was love at first sight. Mike has never stopped pursuing his hobby ever since.