Not all optics are meant for sniping targets from hundreds of yards away. In fact, others are primarily suitable as tactical sights that are best used for close-quarters engagements or urban combat. Some of those are also great as backup sights: they're mounted alongside a long-range scope or optic on the same platform.
The FastFire 3 seems to be a great example of this kind of scope. It's small and light enough to be installed and used effectively on weapons as small as handguns, but it can also serve as a secondary sight for your rifle. Let's check out this sight in more detail.
---
Burris FastFire 3 Overview
The FastFire 3 is a red dot optic that has two reticle choices to choose between based on your preferences or priorities. Either dot comes with a clear glass optic that's built with an illumination system that can automatically compensate for ambient light in your immediate environment. Of course, manual controls are included for ultimate control.
As a lightweight optic, it's incredibly easy to install, particularly as a backup sight for a primary optic or as an accuracy booster for smaller weapon platforms like handguns or shotguns. Its effective range is short (since there's no magnification) but there's no doubt that it does provide tangible accuracy improvements up to around 100 yards.
While it lacks weatherproof functionality and true waterproofing, it can still function somewhat in inclement weather and is ideally suited for tactical or urban engagements thanks to its excellent field of view, brightness, and ease of installation. Few scopes can be mounted on and enjoyed with as many weapons as the FastFire 3.
Features:
Red dot sight

3 or 8 MOA options

Automatic brightness sensor

Very lightweight
---
Reticle Type and Magnification Settings
The Burris FastFire 3 doesn't provide variable magnification settings but instead offers a pinpoint red dot sight that provides an excellent advantage in close quarters or tactical engagements. It comes in either 3 or 8 MOA variants, the former of which is better for even greater pinpoint accuracy and the latter of which is better for fast target acquisition or even shorter-range shots.
The 3 MOA dot is a little smaller, which is why those trying to push the effective range of their weapon out as much as they can will prefer it. The 8 MOA dot is a little wider and is perfect if you plan to mount this sight to handguns or shotguns. For either of those two weapons, you probably won't be squinting in trying to hit a distant shot anyway, so you might as well take advantage of the faster target acquisition.
It does its job so well largely because of its automatic brightness sensor. This sensor automatically adjusts the brightness of the sight so that it always presents a clear and vibrant sight picture no matter how bright the ambient light environment currently is. For this reason, it can be used effectively both indoors and outdoors without having to stop to change the setting yourself.
Alternatively, you can turn off the automatic brightness setting and choose one of the three manual brightness settings available. The highest of the settings is fine for outdoor shooting during the day. The only downside to this entire process is that the automatic brightness setting is sometimes a little too slow for comfort, so you may want to manually change the brightness in an actual firefight.
For more red dot sights have a look at my articles about Vortex Viper red dot sight or Vortex Razor AMG UH-1 holographic red dot.
---
Ideal Range
The FastFire 3's ideal range is below 100 yards, no matter which kind of weapon you choose to pair it with. Its lightweight design and ease of installation mean that it's a great sight both for rifle weapons or for smaller weapon platforms like pistols or shotguns. Either way, it doesn't magnify at all, so you won't be able to use it to hit targets above 100 yards.
---
Windage/Elevation/Parallax
The FastFire 3 does feature windage and elevation adjustment dials. But like many smaller red dot sights, the dials have to be turned with a tool such as a screwdriver or a coin. You can adjust these with a great amount of precision, but it's a bit impractical to try to adjust these values right before you take a shot. 
The manufacturer claims that these values don't require tools to adjust them, but I feel that the dials are too difficult to turn with a fingernail in most cases. This will necessitate you preparing the sight as well as you can before you enter an engagement. It's definitely not as versatile as the raised turrets that many modern rifle scopes have as part of their core builds.
There is no parallax adjustment tool, but parallax is not likely to affect this sight anyway.
---
Mounting Options
The FastFire 3 is incredibly easy to mount as it only weighs 0.96 ounces. It's one of the lightest red dot sights on the market. It's designed to be mounted straight to the base of your rifle or pistol, and it comes with the screws and tools necessary to make it happen. But you can also combine it with a Picatinny mounting system if you prefer that style.
Additionally, the FastFire 3's light weight and ease of installation will allow you to use it as a backup sight to combine with a primary, longer-range scope. This might be a great set up if you have a rifle build that you want to use for all occasions rather than just tactical or just long-distance hunting scenarios.
However, just be sure that your existing scope and rifle have enough space to accommodate the extra optic.
---
Durability/Weatherproofing
This red dot sight is made with durable metal, which affords it some decent durability and a long lifespan even if you take it out into the dirt and inclement weather frequently. It's not totally waterproof, although it does have a waterproof roof over the glass of the lens.
This will do a decent job of keeping the sight clear if you do have to shoot during rainy conditions, although it's a far cry from the weatherproof construction many modern rifle scopes have as a standard.
Because it's not truly waterproof, I wouldn't recommend taking it into watery or overly foggy environments. Too much water might cause damage to the battery or electrical system and ruin the scope.
---
Best for Pistols or as a Secondary Optic
This scope is an ideal choice for handguns or shotguns or for rifles you plan to use in a tactical context more than anything. Its light weight and size and shape make it a great choice for virtually any weapon platform and allow it to be used as a backup optic if your main scope is a bit too long-range oriented for close-quarters shooting.
---
Drawbacks
The FastFire 3's biggest downsides are the lack of easily-adjustable windage and elevation dials and its lack of weatherproofing. However, its other benefits outweigh these slight disadvantages.
---
Pros & Cons
Pros:
Versatile: can be used on various weapons.
Offers two reticle choices for customization.
Illumination system adjusts to ambient light.
Lightweight and easy to install.
Improves accuracy up to 100 yards.
Large field of view, suitable for urban engagements.
Red dot sight with 3 or 8 MOA options for accuracy.
Automatic brightness sensor for clarity.
Ideal for short-range shooting.
Cons:
Not weatherproof
No magnification for long-range shots.
Slow adjustment of automatic brightness setting.
Tool required for windage and elevation adjustments.
---
Concluding My Burris Fastfire 3 Review
The FastFire 3 is certainly a quality optic for what it is meant to do. Its lack of weatherproofing and adjustment dials are a bit of a designer oversight in our eyes, but its innovative brightness sensors and quality build despite the low weight make it worthwhile overall. It's a great choice for pistols, shotguns, or as a backup sight for a larger rifle.
More information about other red dot and holographic sights can be read in our my EOTech 512 review and Vortex Strikefire 2 review.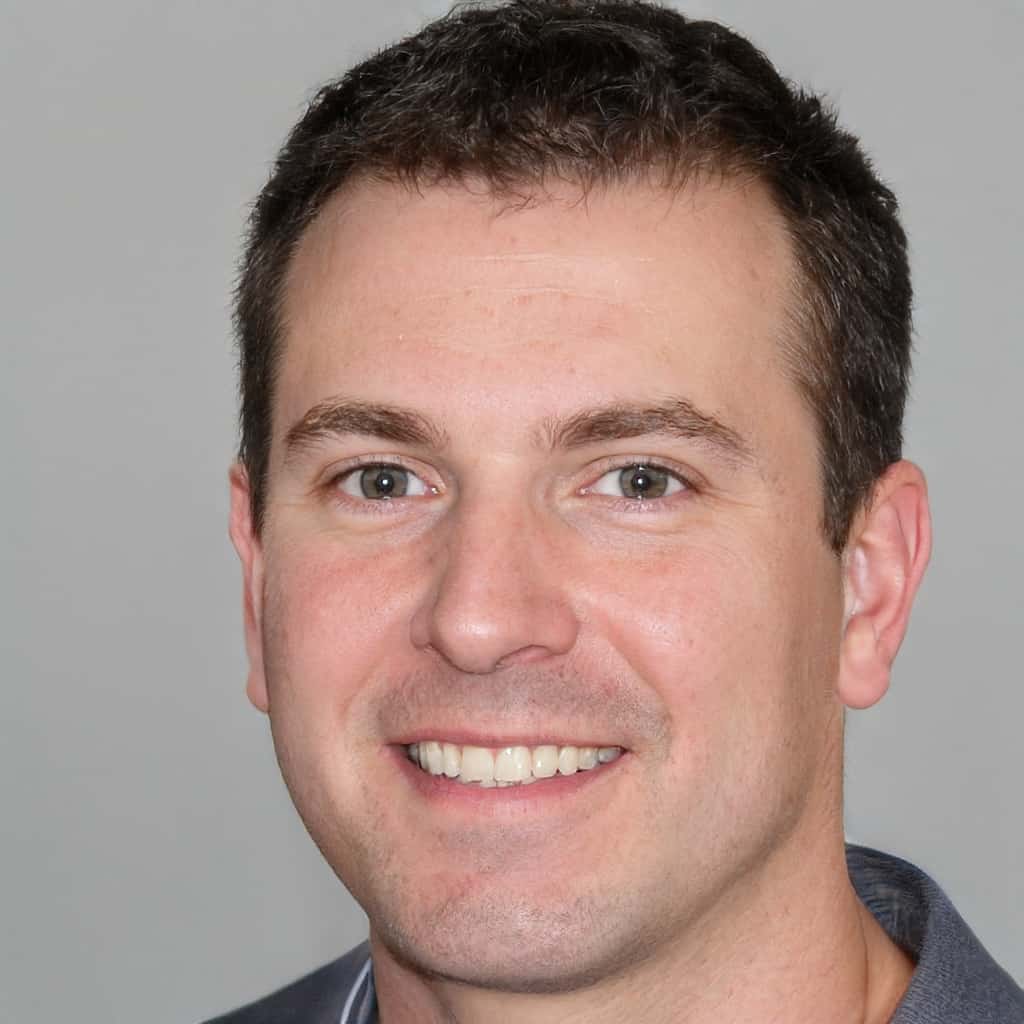 Mike Fellon was born and raised in Dallas, Texas. He inherited his hunting passions after his father John – he was fascinated by his stories, hearing how much attention, focus, dedication and patience he invested in shooting every animal. When he was old enough, his father first allowed him to shoot some cans and bottles with his shotgun, and then took him hunting – it was love at first sight. Mike has never stopped pursuing his hobby ever since.