Shotguns are among the most popular choices of weapons when it comes to home and personal defense.
So, if you're a citizen of the US, the chances are that you already have a shotgun lying around your house. But, while they may be perfect for close range combat, are they any good for hunting?
Well, in our opinion, they are the best choice for small game hunting, especially over shorter distances. In fact, with the right scope, you can even hunt accurately up to a distance of 300 yards!
How is that even possible, you ask? We've read reviews, scoured multiple forums, and asked for the opinion of many users to select four of the very best. And one scope stands well above the rest when it comes to accuracy over a long-range.
Read along to find out which.
---
Things to Keep in Mind Before Buying a Shotgun Scope
Before we go on to talk about the best shotgun scopes, let's discuss the factors to keep in mind while buying one. The following points will help you lock down on the scope that fits your needs the best.
Optics
Needless to say, the quality of the optics can make or break your shooting experience. And the easiest way to figure out which scope will have the best optics is to check the type of coating it uses.
Scopes with fully-multicoated optics are the very best you can buy. However, they are significantly costlier than multicoated or fully coated optics.
If you need to choose between multicoated and fully coated optics, we would suggest going for multicoated.
---
Reticle
One of the most common reticle designs for shotgun scopes is the diamond reticle. It is a no-nonsense design which works quite well up to a distance of 75 yards. However, for long-range shooting (200 – 300 yards), Bushnell Banner Dusk & Dawn Multi-X Reticle Riflescope, 3-9X 40mm is surely the way to go.
---
Durability
Always go for scopes which are built to withstand extreme weather conditions. So before buying your next shotgun scope, make sure that it is waterproof, fog-proof, and also shockproof. Apart from that do check how many times can the scope withstand recoil.
---
Price
Shotgun scopes can vary a lot in price depending on the quality of optics and brand. So, our advice would be to lock down on a price range before you start weighing which feature works the best for your needs.
---
The 4 Best Shotgun Scopes
---
1.

TRUGLO TruBrite 30 Hunter 30mm Compact Shotgun/Rifle Scop



TRUGLO is one of the most well-known names in the rifle scope industry. But they're also well known for their shotgun optics and other accessories, like certain stocks and magazines. Thus, it's no surprise that they also produce one of the best optics for shotguns in the market. Let's take a closer look to see what makes this worth your time and money.
What makes the TRUGLO TruBrite a good shotgun scope?
For starters, this optic contains the close magnification powers you'd expect for a quality shotgun scope: 1-4x, to be exact. Combined with a 24 mm objective lens, this allows you to use the TruBrite 30 in a variety of tactical urban engagements or situations, pushing out the effective range of your shotgun as far as possible.
Note that the "30 mm" in the scope's name is due to the total thickness of the main tube, not the objective lens. The scope boasts an excellent exit pupil and 3.75 inches of eye relief, meaning you aren't likely to injure your orbital bone or face due to recoil from your shotgun.
The lenses are multicoated to ensure fantastic light transmission and clarity, which is even more important should you plan to use this optic in indoor environments. The relatively wide field-of-view will help to overcome the inherent weaknesses of shotgun scopes as opposed to red dot optics.
That's not all. This scope also provides fantastic windage and elevation adjustment turrets with finger adjustable settings at ½ MOA increments. Since the turrets are built with springs, they click each time you adjust them for audible feedback.
The scope overall is fairly durable and robust, featuring waterproof and fogproof construction and a durable frame that should last even after repeated recoil and use atop heavy shotgun models.
To make things even better, this scope comes with Weaver rings by default, so mounting it to your shotgun should be quick and easy provided your firearm also has Weaver-style rails for accessories. Of course, Picatinny shotgun users are out of luck unless they want to change out the rings themselves.
All in all, this shotgun optic provides good magnification and significant durability and consistency for regular shock and users. It has a place both as an optic for regular hunters that use their shotguns to go hunting during the dusk and dawn or as a tactical accessory for target shooters or urban combat specialists alike.
Pros:
Very easy to mount if you have a Weaver-style rail

Comes made with durability and consistency in mind

Has finger adjustable and audible windage and elevation turrets

Lots of eye relief

Works in inclement weather
Cons:
Doesn't work with Picatinny shotguns
---
2.

Bushnell Banner Dusk & Dawn Multi-X Reticle Riflescope, 3-9X 40mm
Buy on Amazon
Check Price on OpticsPlanet
Bushnell is perhaps even more well-known than TRUGLO and other optic manufacturers on this list. But they usually make pricier scopes, which is why the low cost of this shotgun optic is so surprising and interesting. Let's dive a little deeper and see what it can offer.
What makes the Bushnell Banner Dusk & Dawn a good pick for you?
This variable rifle scope is designed for use with other firearms but can easily be adapted to shotgun use. It offers magnification settings of between 3 and 9x and a 40 mm objective lens: much wider than many other shotgun optics use or benefit from. Still, this will help you enjoy better light transmission and clarity, especially at a distance (though we're not sure how many shotgun users will actually utilize the 9x magnification setting).
Regardless, the scope offers 3.3 inches of eye relief on average, so it's safe to use with most shotgun models without risking the safety of your face. It also weighs relatively little at 0.81 pounds. It's made with high quality and durable materials despite this, so it can work capably in inclement weather and is totally waterproof and fogproof.
Also included is a fast-focus eyepiece that can help you sight-in to your target quickly and easily, especially since the scope is made with HD and multicoated optics that provide fantastic light transmission. These proprietary "Dusk & Dawn Brightness" multicoated lenses are particularly good in low light environments like the beginning and ending hours of any given day.
Because of this aspect in particular, it's an especially good rifle scope for hunters that use shotguns for their expeditions. Since many animals are most active during these time frames, it's easy to see how the scope could be of great use.
In the end, it's clear that this optic isn't designed specifically for use with shotguns. But you can also see how it might be a good choice if you already have it for a rifle or if you want an optic that you can swap between shotgun and rifle mounts relatively easily.
Add to that the affordable asking price and we'd recommend it for many shotgun users due to its strengths in spite of its minor flaws.
Pros:
Has excellent lenses that prioritize light transmission during dusk and dawn

Very easy to mount overall, and weighs little

Has good windage and elevation adjustment turrets

Made to work in inclement weather
Cons:
Not made for shotgun specifically

Some of the magnification ranges will probably not be used
---
3. TRUGLO 4x32mm Compact Shotgun Scope
Buy on Amazon
Check Price on OpticsPlanet
Now, you may not have heard of the brand TRUGLO, but that doesn't mean their products aren't worth checking out. In fact, like Simmons, TRUGLO manufactures good quality scopes at a very affordable price. And just like the Simmons scope, it too comes with a lifetime warranty.
Obviously, at its price point, it cannot compete with the best on our list, but, how does it fare against the Simmons Prodiamond Shotgun Prohunter Riflescope? Let's find out.
How good is the TRUGLO 4x32mm Compact Shotgun Scope?
While the Simmons scope optics was multicoated, the TRUGLO, on the other hand, offers fully coated lenses. As you might already know multicoated optics are generally superior to fully coated lenses. And it holds true in this case as well.
Compared to the Simmons product, the images produced by the Compact Shotgun Scope in dimly lit situations is worse, albeit slightly. However, in bright conditions, it's hard to tell them apart.
Like the Simmons scope, the TRUGLO Compact Shotgun Scope comes with a diamond reticle, which is ideal for shotguns. However, unlike Simmons, the company doesn't overhype the reticle.
The diamond reticle works really well up to a distance of 50 yards. And with some adjustment to the bullet drop compensation, you can even shoot with high accuracy up to 75 yards. In other words, this scope was on par with the Simmons product.
When it comes to build quality, the TRUGLO feels quite sturdy. This scope is fog proof, waterproof, and even shock resistant. Moreover, the matte finish of that scope is not only scratch-resistant, but also non-reflective. However, when you compare it with the Simmons scope, the build quality falls just short of that.
Although the TRUGLO wasn't able to beat the Simmons product in any category till now, there is one area where it certainly outshines the latter. This scope is available in two different finishes – matte black and camo. And if you have a gun to suit the camo style, we'd suggest paying the extra for it.
Pros
        Priced well for what it offers

        Good image quality under bright conditions

        Well built
Cons
        Falls a bit short under dimly lit situations
---
4. Bushnell Trophy TRS-25 Red Dot Sight Riflescope
If you've dabbled with binoculars before, then the Bushnell name should surely be familiar to you. They are one of the largest manufacturers in the field of binoculars, and it's not surprising why. The quality of their optics is simply top-notch.
So, a rifle scope from one of the best binocular manufacturers in the business should be good, right? Well, that's what we're about to find out.
How good is the Bushnell Trophy TRS-25 Red Dot for a shotgun?
Now, the Bushnell Trophy TRS-25 Red Dot Sight isn't a traditional scope like the ones featured before. Heck, it wasn't even built for a shotgun. But before you scroll up to the products featured above, and make your pick from those, just hear us out.
As you might know, sabot slugs do not experience any significant drop up to a distance of 50 yards. And at that range, this red dot sight is certainly a great alternative to the traditional scopes. Moreover, it performs admirably in both dimly lit and extremely bright conditions due to its multicoated optics.
However, as the distance increases, it becomes significantly tougher to aim with this scope compared to the traditional ones featured earlier.
When it comes to the build quality, Bushnell yet again delivers with a 100% waterproof, fog proof and shockproof construction. And it is powered by a CR2032 battery, which should last you over a year with light to moderate usage.
All in all, the Bushnell Trophy TRS-25 Red Dot Sight performs rather well for a shotgun scope. And even though it's not primarily built for a shotgun, we believe it absolutely deserves a spot on our list.
You can check our full review of this Red Dot here.
Pros
        Works well in both dimly lit and bright environments

        Extremely well built for the price

        Good battery life
Cons
        Harder to aim at longer distances
---
Frequently Asked Questions
What Do the Numbers Mean on a Shotgun Scope?
The 3 in a 3-9×40 scope stands for three power, or 3x. The image you see through the scope seems three times closer (3x) than it does with the naked eye. The number 9 denotes that it is nine times (9x) closer than it appears to the human eye. The objective lens diameter in millimeters is forty (40). 
The higher magnification range you have, the more you'll pay, but you'll get a more adaptable scope. In many circumstances, a versatile scope implies that you can use one optic for numerous purposes rather than purchasing a new one.
What is Field of View?
At that distance, this is the amount of view you get through your scope from right to left. FOV decreases as magnification is increased. FOV increases as magnification is reduced. A common 3x variable scope, for example, may have a FOV of a little over 30 feet at 100 yards, and a FOV of roughly 14 feet at 9x. These statistics will not change if the objective lens diameter is increased. The architecture of the eyepiece has a direct impact on the field of view.
Why would a shotgun have a scope?
The sight, like the scope on a rifle, aids in boosting accuracy. A shotgun with a sight is more usual, but I've seen one with a scope. Some of the specialized slugs are generally fired using a scope, making them the equivalent of a large caliber rifle.
Can you use a regular scope on a shotgun?
Yes, in a word. As long as you can physically place a rifle sight on a shotgun, there's no reason why you can't do so. Since the purpose of a scope is the same on any type of gun, any type will work just fine on a shotgun as long as you can properly and safely keep it in place. 
What is shotgun range?
Shotguns, often known as scatterguns, are long guns or shoulder-fired weapons that discharge shot shells rather than bullet-tipped cartridges. The distance between a projectile weapon and its intended target is known as range. A shotgun's effective range is roughly 45 meters.
Do you need an optic on a shotgun?
Optics aren't commonly found on shotguns. Precision isn't normally necessary because they fire numerous projectiles at once. They'd definitely do more harm than good if you're doing any kind of wing shooting or smashing clays, forcing you to aim when you should be concentrating on following through.
How far are slugs accurate?
Any box of slugs you buy in a store should have a range of accuracy of roughly 50 yards. This is the standard range for a field rifle with a smooth barrel and a bead sight, firing any brand of ammunition at random.
How Much Magnification Do You Need?
This is very depending on how you use your shotgun. If you plan to use your gun mostly for small game hunting or homestead defense (within 100 yards), choose a magnification of 1–4x. Opt for a scope with a set power. It will speed up your close-range engagements.
---
Final Thoughts
Well, that about wraps up our reviews of the best shotgun scopes available on the market today.
In our opinion, if you want to convert your shotgun to a rather versatile weapon, you should certainly go for the Bushnell Banner Dusk & Dawn Multi-X Reticle Riflescope, 3-9X 40mm. However, if long-range hunting isn't your cup of tea, any of the other products should do the job just fine.
If you end up purchasing one of the above products, do share your experiences with us. We would love to hear from you.
Till next time! If you like long range shooting, check our 6.5 Creedmoor guide.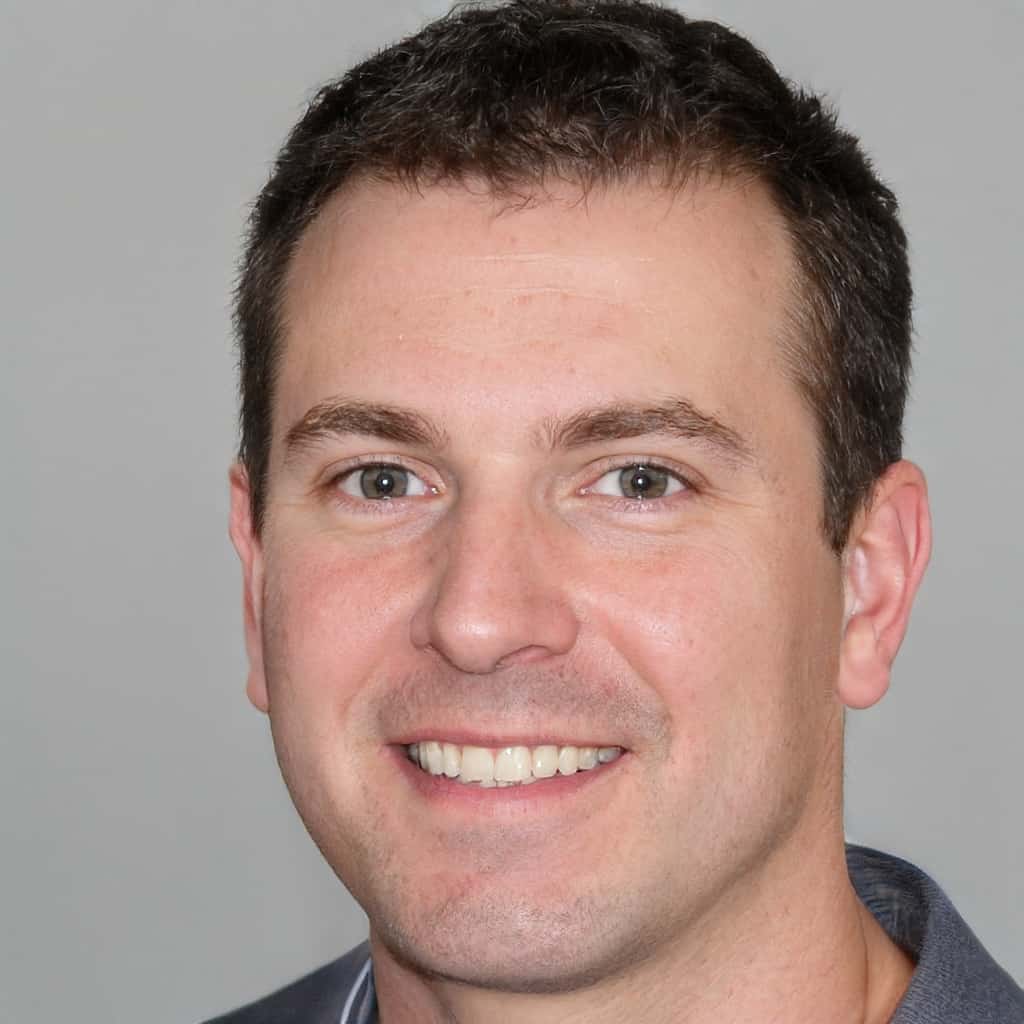 Mike Fellon was born and raised in Dallas, Texas. He inherited his hunting passions after his father John – he was fascinated by his stories, hearing how much attention, focus, dedication and patience he invested in shooting every animal. When he was old enough, his father first allowed him to shoot some cans and bottles with his shotgun, and then took him hunting – it was love at first sight. Mike has never stopped pursuing his hobby ever since.