One of the most satisfying guns out there has to be the Scar 17. But have you ever wondered how you could make your shooting experience even better?
Available for both commercial and law enforcement, this sleek, semi-automatic weapon with fully-ambidextrous controls is ready to hook you up. Any shooting range, target, or hunt won't stand a chance.
But why is this gun so great? Simple.
The Scar 17 has long-range accuracy with a great feel for downrange power.

It is an exceptionally reliable and versatile weapon.

Features a cold hammer-forged, free-floating MIL-SPEC barrel.

Hosts three accessory rails to enable a variety of mounted items.
It is not the cheapest on the market, but it is worth it.
The last feature, in particular, about the Scar 17 hosting three accessory rails, enables for so much personal customization. You can get on any scope that you desire. The biggest issue is figuring out which one to pick.
Going The Distance: Maximizing Your Shooting Range
Out of the box, a Scar 17 with a magazine capacity of 10 or 20 rounds with a 16-inch barrel can shoot effectively to about 600 yards. With a longer barrel of 20-inches, it can reach up to 800 yards. However, the average barrel length that you'll find for a Scar 17 is 16 inches.
A Quick Guide to Distance: How Far Will Your Bullet Go?
When considering the rounds in a Scar 17, 16" barrel, keep these rough estimations in mind:
Long Range: 500 yards and above
Medium Range: 250 – 500 yards
Close Range: Up to 250 yards
This gun is incredibly effective at medium range to long range shooting. With an enlarged trigger guard and adjustable gas regular that you can use with a sound suppressor, there isn't much not to love.
Our favorite item about the cartridge is the extended magazine base pad. It really helps out to improve the ergonomics and overall feel of the weapon.
So, what do you say, ready to step up and shoot some longer distances? You'll need something a little bit extra to get you there.
What Magnification Do You Need?
How much magnification you need when considering Scar 17 optics really depends on what you want to do with it. Mounting something that just has a low-range scope with a red dot can quickly turn your regular rifle into something quick and dominating.
With the performance that the Scar 17 brings to the table on the regular, it really gives you an opportunity to create a very versatile gun. However, any specific requirements you have will set you up with what you need.
When it comes to scopes, one size does not fit all.
Long Range (500 yards and above)
With this range, a civilian can still probably take down prey with the penetration at this distance. Or, you can leave the rest of your group speechless with your amazing aim. If this is your goal, you'll want something between a 10 – 15X magnification.
Medium Range (250 – 500 yards)
This is the range where deer and other prey will be wishing they had found another place to graze. If you're looking to do some casual hunting, you'll want around a 5 – 9X magnification.
Close Range (Up to 250 guards)
Close doesn't really seem so close when it comes to a Scar 17 rifle. The guns are certainly intended for the long game. At this range, you'll only need a 1-4X magnification to boost what the Scar 17 already naturally offers.
With so many different choices out there, it's hard to narrow down just one scope for your gun. Luckily, you don't have to. I've already compiled a list to help give you an advantage over any of your competition.
The 5 Best Scar 17 Scopes
___________________________________________________________________________________
Just a quick note: Why do some scopes have "BDC" while the others do not? BDC means "Bullet Drop Compensation."
Bullet drop compensation means that you will not have to adjust your elevation if trying to make a longer shot. The only thing needed it to use a reticle that matches the distance that you are trying to shoot for.
_____________________________________________________________________________________
Wondering why we think these are the best? Below is why I have these five scopes as my top picks.
Finding Your Next Scope
Well, what are you waiting for? Let's jump right in. Which one of these four do you think will serve your personal shooting needs the best?
---
1.

Leupold VX-6HD 1-6x24mm Riflescope
Check Price on Amazon Check Price on OpticsPlanet
Leupold's VX-6HD scope has several impressive features that make it a perfect complementary optic for your Scar 17. Let me break down the details.
My Feeling After Using This Product
For starters, this is one of the toughest optics in the industry, featuring total waterproof, fog proof, and shockproof construction. That's no surprise, given the manufacturer's reputation, but I still want to highlight that you can rely on this optic in any hunting environment without worry. That's a big deal if you like to hunt in inclement weather, like rainstorms.
However, the VX-6HD scope is also impressive, in my eyes, thanks to the illuminated reticle. Put simply, this special reticle is perfect for low light conditions, as it means you'll still be able to see the targeting reticle even in less-than-stellar light environments. During my testing, I found it to be an excellent assistant for my targeting accuracy.
The VX-6HD scope also comes with an in-scope electronic level. This makes mounting and balancing your optics easier than ever, and I appreciate elements like this that make scope operation simpler for everyone. Add to that the ZeroLock CDS or "custom dial system" – this can simplify longer-range shots by including a dial that is customized for the rifle and ammo of your choice.
For example, if you want to use the VX-6HD scope with your Scar 17, you can order it with that calibration ahead of time. I really liked this feature, as it meant I didn't need to worry about holdovers or ballistic calculations.
Product Highlights
The VX-6HD scope comes with the proprietary Leupold Twilight Max HD Light Management system. This special way of setting up the lenses gives you about 30 extra minutes of shooting light at the beginning and end of each day: a big boon for hunters that are active during dusk and dawn.
The lenses themselves are bolstered with special coatings to reduce light glare and maximize light transmission. All in all, I found the VX-6HD scope to be the best in the business when it came to pure sight picture quality and light collection.
Common Problems and How to Deal with Them
As touched on above, the VX-6HD scope comes with a custom dial system option. While this is quite nice, it does require you to wait a little longer to get your scope, plus it prevents you from using this optic with different rifles or firearms as easily as others. In short, you sacrifice versatility for specialization – it's up to you whether the trade-off is ultimately worth it.
Key Features
1-6x magnification
24mm objective lens
SFP scope
Pros
Excellent level of light transmission
Supremely durable
Can be specialized to a specific type of firearm
Easy to mount and balance
Cons
Isn't the most versatile scope
Basic Parameters
| | |
| --- | --- |
| Manufacturer | Leupold |
| Eye Relief | 3.7"-3.82" |
| Weight | 13.4 oz |
| Magnification | 1-6x |
| Field of View | 20.3'-123.2' |
The Bottom Line
All in all, I'd easily recommend the VX-6HD scope for any Scar 17 user who wants a specialized, highly reliable optic that gets the job done in any hunting environment.
My rating: 5/5
You can also have a look at my guide showing the best long range scopes for ar10.
---
2. Vortex Razor Gen II-E 1-6x24mm 30mm Tube
Check Price on Amazon Check Price on OpticsPlanet
Vortex Optics impressed me highly with its Razor HD scope. There's a lot to like about this particular optic, so let's take a closer look.
My Feeling After Using This Product
First and foremost, it comes with a shockproof and waterproof construction. That's because it's made with a single high-quality piece of aircraft-grade aluminum, meaning you can use it in any inclement weather without worry. The lenses themselves are also bolstered for extra durability thanks to special Armortek coatings. In my experience, these are some of the best in the industry for maximizing lens resilience.
The lenses are also coated with XR+ antireflective coatings, maximizing light transmission. These work well with the very forgiving eye box, which maximizes eye relief and which promotes very fast target acquisition. During my time with the Razor HD scope, I found it to be a great choice for pairing with my Scar 17 when I needed to track fast-moving targets, such as smaller game.
I was also impressed by the streamlined, zero-resettable windage and elevation adjustment turrets. These are very easy and smooth to adjust, and I found that they were highly precise when I used them.
Product Highlights
The illuminated reticle is the highlight of this optic. In a nutshell, it's a special BDC or bullet drop compensating reticle that has an illuminated center dot. That's perfect for tracking targets, shooting in low-light environments, and much more.
Even better, I found that the Razor HD scope came with a low-profile, lockable illumination dial. With 11 different brightness settings, this is perfect for using the illuminated reticle any time during the day, from dawn to midday to dusk. There's an "off" setting in between each brightness level for even better ease of use.
Common Problems and How to Deal with Them
The big downside of the Razor HD scope is the lack of clear markings on the windage and elevation turrets. This is a little strange, as the illumination control dial does have markings and it's right next to the others. In my eyes, this is a significant downside, though definitely not a dealbreaker, as practicing with the scope will give you enough experience to accurately use the windage and elevation turrets without issues.
Key Features
1-6x magnification
24mm objective lens
SFP scope
Pros
Great illuminated reticle
Highly durable
Good windage and elevation turrets overall
Excellent eye relief
Cons
Windage and elevation turrets do lack markings
Basic Parameters
| | |
| --- | --- |
| Manufacturer | Vortex Optics |
| Eye Relief | 4" |
| Weight | 21.5 oz |
| Magnification | 1-6x |
| Field of View | 20.5'-115.2' |
The Bottom Line
Ultimately, the Razor HD scope is a stellar piece of equipment and a perfect choice for hunters who like optics with illuminated reticles.
My rating: 4.8/5
---
3. Bushnell Engage 6-18x50mm Rifle Scope
Check Price on Amazon Check Price on OpticsPlanet
Bushnell offers a stellar optic for Scar 17 rifles in the Engage Riflescope. As one of the more affordable choices on this list, it's a perfect pick for budget-minded hunters and target shooters.
My Feeling After Using This Product
The Engage Riflescope is highly affordable compared to other top Scar 17 rifle optics, making it an excellent choice for beginners to the sport or those who need a new optic without breaking the bank. However, the low prices – along with all that the Engage Riflescope came with – did catch my eye in my search for the best.
For example, this optic comes with a good MOA reticle, which is compatible with multiple calibers of cartridges. It's a pretty thin reticle design, but I didn't mind that, as it didn't obscure my targets. It's up to you whether or not this style of reticle works for your needs, but for my money, it's a good design choice. It even comes with MOA hash marks for windage and elevation holdover adjustment and estimation.
This long-range scope is perfect for hitting targets over 1000 yards away, bolstered by a 50 mm objective lens to maximize light transmission. The lenses are pretty good at boosting color contrast and sight picture clarity, so I had no difficulty seeing my target, even if they were somewhat blended into the background.
Product Highlights
I have to point out the TLT or Toolless Locking Turret design of the Engage Riflescope, which makes it stand out from the competition. Put simply, this makes it very easy for you to dial into your chosen magnification setting without having to adjust your position. You can also zero reset your windage and elevation adjustment turrets on this scope thanks to the same toolless adjustment system. Overall, it's a neat design feature that adds more value to an already affordable piece of equipment.
Common Problems and How to Deal with Them
The Engage Riflescope's biggest issue is the lack of markings on the windage and elevation turrets. While these function quite well, thanks to the TLT described above, you'll need to memorize what you set these to before taking the optic in the field. In my experience, this is a minor downside rather than something that should stop you from using a scope altogether.
Key Features
6-18x magnification
50mm objective lens
FFP scope
Pros
Good construction overall
Excellent toolless adjustment system for magnification, windage, elevation
Good reticle
Highly affordable
Cons
Windage and elevation turrets need markings
Basic Parameters
| | |
| --- | --- |
| Manufacturer | Bushnell |
| Eye Relief | 3.6" |
| Weight | 18.3 oz |
| Magnification | 6-18x |
| Field of View | 7'-20' |
The Bottom Line
In the end, the Bushnell Engage Riflescope is a quality affordable Scar 17 rifle scope that also offers attributes.
My rating: 4.7/5
Wanna shoot even during the night? Check which are the best thermal scopes.
---
4. Vortex Diamondback Tactical 6-24x50mm
Check Price on Amazon Check Price on OpticsPlanet
As I looked for the best Scar 17 scopes, I was drawn again to another Vortex Optics model with a reticle on the first focal plane, meaning that it changes sizes as you swap between magnification settings.
My Feeling After Using This Product
The Diamondback Tactical Scope is a standout piece of equipment that is neither the most affordable nor the most expensive on the market. Nevertheless, it's a good long-range option thanks to its maximum magnification setting of 24x, combined with a 50 mm objective lens that collects plenty of light and maximizes color contrast. The lenses are made of low-dispersion glass and several coatings to boost resilience and overall light transmission quality.
Meanwhile, I found that the glass-edged reticle was perfect for keeping my aim true, even when I tried to hit very distant targets. Remember, the reticle is etched directly onto the glass, so while it changes sizes based on magnification, it doesn't shake with heavy recoil or your movements.
I also really liked the tactical turrets and the side parallax elimination knob. Again, these are perfect for hitting targets at very far ranges, when you may need to compensate for parallax and for differences between your elevation and that of your target. This is all complemented by a fast-focus eyepiece – in my testing, I found it was great for helping me focus on my reticle quickly and keep the scope feeling agile and responsive.
Product Highlights
I was most impressed, however, by the precision glider erector system. This premium component system guarantees very smooth magnification changes, even under harsh conditions. I found that it was quick and simple to swap between zoom levels, even while lying prone, because of this special system. This feature alone makes the Diamondback Tactical Scope well worth your time and money if you're looking for a quality long-range Scar 17 scope.
Common Problems and How to Deal with Them
The downside is that this scope is a bit heavy, as it weighs almost 25 ounces. Given that fact, I would recommend placing this scope on your rifle and spending some time with it on target practice before relying on it too much in the field. It may offset the balance you've become used to.
Key Features
6-24x magnification
50mm objective lens
FFP scope
Pros
Phenomenal light transmission
Very easy to swap magnification settings
Good reticle
Very durable
Excellent windage and elevation turrets
Cons
Basic Parameters
| | |
| --- | --- |
| Manufacturer | Vortex Optics |
| Eye Relief | 3.9" |
| Weight | 24.6 ounces |
| Magnification | 6-24x |
| Field of View | 4.5'-18' |
The Bottom Line
The Diamondback Tactical Scope is a stellar pick for hunters in need of a reliable long-range optic for their Scar 17 rifles.
My rating: 4.9/5
---
5.

Trijicon ACOG 3.5×35 Riflescope
Check Price on Amazon Check Price on OpticsPlanet
Trijicon's ACOG 3.5×35 Riflescope isn't a magnifying optic, but it could still be a great tactical scope for Scar 17 users.
My Feeling After Using This Product
The ACOG scope is designed for "both eyes open" shooting, making it a perfect choice for CQB tactical exercises. That's because it is set to magnify at 3.5x by default, so you can pair this with iron sights or your own eyes to have both close-range and short to mid-range shooting covered.
This tactical optic is made with a rugged aluminum alloy housing, guaranteeing long-term resilience and near indestructibility in the field. The scope comes with a special case and a warranty card, adding extra value for money and making it easy for you to take the optic with you on your next hunting expedition.
The scope is also easy to mount thanks to its built-in mounting rail. I appreciate this element, as I dislike having to spend a lot of time setting up a new optic before I can test it out.
Product Highlights
By far, the ACOG scope's most impressive feature is the illuminated bullet drop compensating and ranging reticle. This amber color Chevron reticle helps you compensate for bullet drop out 800 m when using .308 cartridges. While you may or may not need ranging capabilities out that far, it's still an excellent reticle through and through.
On top of that, the reticle is powered by a tritium fiber-optic illumination system, so you don't need to worry about battery life. It also adjusts itself automatically based on the light in your ambient environment.
Common Problems and How to Deal with Them
Unfortunately, the ACOG scope's biggest flaw is its lack of generous eye relief. At 2.4 inches, you'll want to keep your eyes safely away from the scope to minimize injuries, particularly when pairing it with a rifle like a Scar 17. Still, this is a minor downside that you can overcome by remembering it when using this optic and by practicing with it beforehand.
Key Features
3.5x magnification
35mm objective lens
Pros
Excellent durability
Very easy to mount
Good illuminated reticle
Illuminated reticle adjusts for ambient light
Cons
Basic Parameters
| | |
| --- | --- |
| Manufacturer | Trijicon |
| Eye Relief | 2.4" |
| Weight | 14 oz |
| Magnification | 3.5x |
| Field of View | 28.9' |
The Bottom Line
Overall, the ACOG scope is a good choice if you're looking for a tactical Scar 17 optic that you can combine with other scopes or iron sights.
My rating: 4.8/5
---
Frequently Asked Questions
What Is The FN Scar 17?
The FN Scar (Special Operations Forces Combat Assault Rifle) is a series of gas-operated (short-stroke gas piston) automatic rifles introduced in 2004 by Belgian manufacturer FN Herstal (thus the "FN"). It was built with modularity for the United States Special Operations Command (SOCOM) to meet the SCAR competition's objectives. There are two primary types of rifles in this family: the Scar-L, which stands for "light" uses a 5.5645mm NATO cartridge, while the Scar-H, which stands for "heavy" uses a 7.6251mm NATO cartridge.
Is The Scar 17 A Good Weapon?
Overall, the Scar 17 is a well-made, tough weapon with a pleasant feel and balance in the hands. It has a hard-chromed bore and a light-profile 16.25-inch barrel with a 1:12 twist rate. A PWS FSC muzzle brake with FN markings is included as standard.
Is the Scar 17 A Battle Rifle?
The Scar 17 was developed for the US Special Operations Command as a battle rifle. It is now employed by the United States military and 20 other countries around the world.
Can A Civilian Own A Scar 17?
Yes, as long as they pass a background check and have no restrictions. 
Did Navy Seals Use The Scar 17?
Because of long-range conflicts in Afghanistan, American commandos, particularly the SEAL Teams and Rangers, briefly deployed the FN SCAR. Because operators could change barrels depending to the situation, the SCAR, which was specifically built for special-operations units, promised a single platform for all jobs.
How Much Does A Scar 17 Cost?
Typically, a Scar 17 is about $3,000 on the market, typically selling for about $2,899.
Is A Scar 17 Better Than An AR?
The Scar is, without a doubt, superior. The only drawback is that it is somewhat heavy. The Scar has its own platform, with some proprietary components that set it apart from the norm. Despite the fact that the calibers are similar to those of an AR, this is a gun that most people own in addition to an AR (versus choosing one over the other).
What Rounds Can The Scar 17 Shoot?
The Scar 17 fires long-range, hard-hitting 7.62x51mm NATO/308 Winchester cartridge.
How Many Rounds Does A Scar 17 Hold?
The Scar 17 uses customized 20-round magazines to shoot the more powerful 7.6251mm NATO cartridge. For varied uses, like as close quarters battles or long-range conflicts, several barrel lengths are also available.
How Accurate Is A Scar 17?
The Scar 17 is a weapon that is extremely accurate. It's capable of firing 7.62x51mm NATO rounds. At 900 yards, it has a chance of hitting the objective. It also outperforms the 5.56x45mm NATO bullet at higher heights.
Is The Scar 17 Good For Home Defense?
Yes. It is generally thought that the Scar 17 is a great weapon to use when you are defending your loved ones at home. That is because the greatest home defense guns are tough, light, and precise, and the Scar 17 checks all of these boxes.
What Are You Waiting For?
Depending on if you want to keep your targets close, or stalk prey from a far distance, you have a variety of options. The best possible scope for your Scar 17 is just beyond your sights, only a click away!
If you own a cheaper rifle you may want to check my guide on the best scopes for 17 hmr.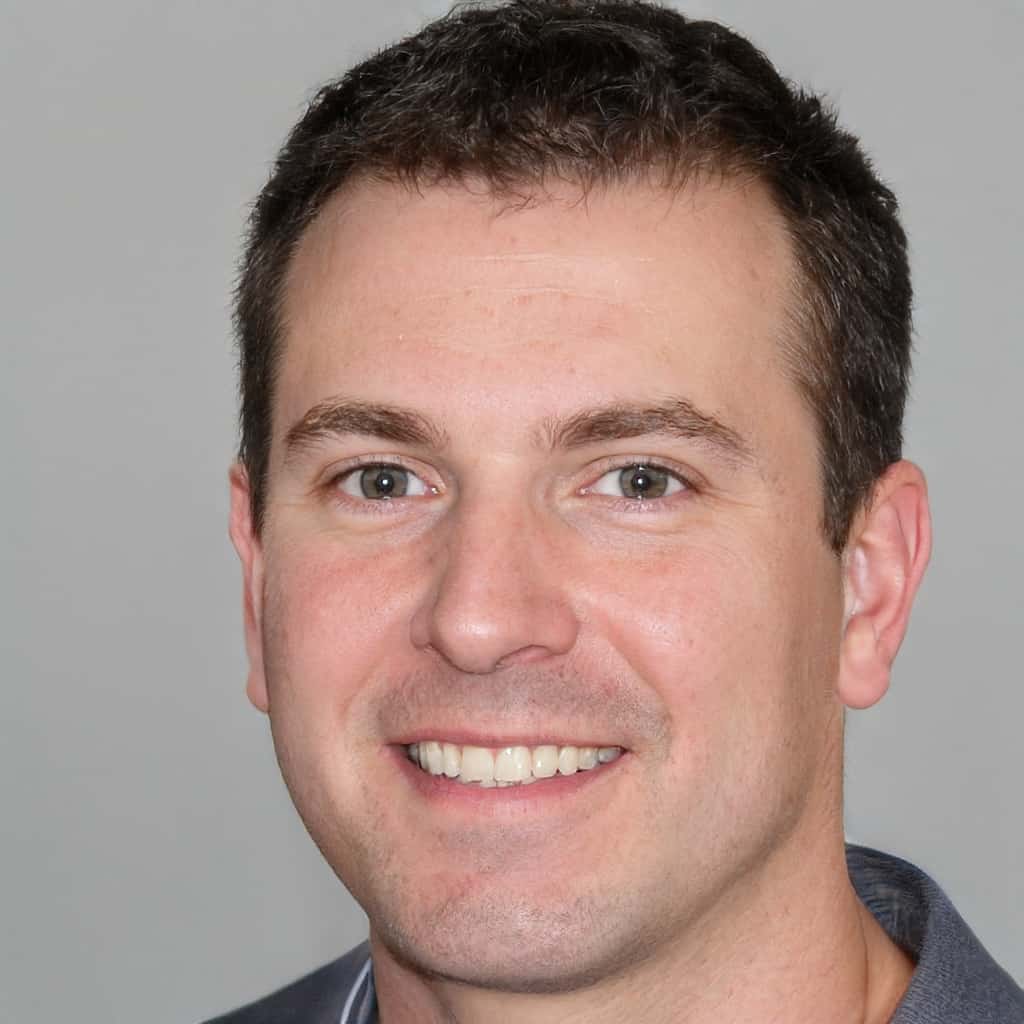 Mike Fellon was born and raised in Dallas, Texas. He inherited his hunting passions after his father John – he was fascinated by his stories, hearing how much attention, focus, dedication and patience he invested in shooting every animal. When he was old enough, his father first allowed him to shoot some cans and bottles with his shotgun, and then took him hunting – it was love at first sight. Mike has never stopped pursuing his hobby ever since.