One of the most satisfying guns out there has to be the Scar 17. But have you ever wondered how you could make your shooting experience even better?
Available for both commercial and law enforcement, this sleek, semi-automatic weapon with fully-ambidextrous controls is ready to hook you up. Any shooting range, target, or hunt won't stand a chance.
But why is this gun so great? Simple.
The Scar 17 has long-range accuracy with a great feel for downrange power.

It is an exceptionally reliable and versatile weapon.

Features a cold hammer-forged, free-floating MIL-SPEC barrel.

Hosts three accessory rails to enable a variety of mounted items.
It is not the cheapest on the market, but it is worth it.
The last feature, in particular, about the Scar 17 hosting three accessory rails, enables for so much personal customization. You can get on any scope that you desire. The biggest issue is figuring out which one to pick.
Going The Distance: Maximizing Your Shooting Range
Out of the box, a Scar 17 with a magazine capacity of 10 or 20 rounds with a 16-inch barrel can shoot effectively to about 600 yards. With a longer barrel of 20-inches, it can reach up to 800 yards. However, the average barrel length that you'll find for a Scar 17 is 16 inches.
A Quick Guide to Distance: How Far Will Your Bullet Go?
When considering the rounds in a Scar 17, 16" barrel, keep these rough estimations in mind:
Long Range: 500 yards and above
Medium Range: 250 – 500 yards
Close Range: Up to 250 yards
This gun is incredibly effective at medium range to long range shooting. With an enlarged trigger guard and adjustable gas regular that you can use with a sound suppressor, there isn't much not to love.
Our favorite item about the cartridge is the extended magazine base pad. It really helps out to improve the ergonomics and overall feel of the weapon.
So, what do you say, ready to step up and shoot some longer distances? You'll need something a little bit extra to get you there.
What Magnification Do You Need?
How much magnification you need when considering Scar 17 optics really depends on what you want to do with it. Mounting something that just has a low-range scope with a red dot can quickly turn your regular rifle into something quick and dominating.
With the performance that the Scar 17 brings to the table on the regular, it really gives you an opportunity to create a very versatile gun. However, any specific requirements you have will set you up with what you need.
When it comes to scopes, one size does not fit all.
Long Range (500 yards and above)
With this range, a civilian can still probably take down prey with the penetration at this distance. Or, you can leave the rest of your group speechless with your amazing aim. If this is your goal, you'll want something between a 10 – 15X magnification.
Medium Range (250 – 500 yards)
This is the range where deer and other prey will be wishing they had found another place to graze. If you're looking to do some casual hunting, you'll want around a 5 – 9X magnification.
Close Range (Up to 250 guards)
Close doesn't really seem so close when it comes to a Scar 17 rifle. The guns are certainly intended for the long game. At this range, you'll only need a 1-4X magnification to boost what the Scar 17 already naturally offers.
With so many different choices out there, it's hard to narrow down just one scope for your gun. Luckily, you don't have to. We've already compiled a list to help give you an advantage over any of your competition.
The 4 Best Scar 17 Scopes
___________________________________________________________________________________
Just a quick note: Why do some scopes have "BDC" while the others do not? BDC means "Bullet Drop Compensation."
Bullet drop compensation means that you will not have to adjust your elevation if trying to make a longer shot. The only thing needed it to use a reticle that matches the distance that you are trying to shoot for.
_____________________________________________________________________________________
Wondering why we think these are the best? Below is why we have these four scopes as our top picks.
Finding Your Next Scope
Well, what are you waiting for? Let's jump right in. Which one of these four do you think will serve your personal shooting needs the best?
1.

Bushnell Engage Riflescope 4-16x44mm Matte Black, 30mm Tube
Check Price on Amazon
Check Price on OpticsPlanet
Any scope worthy of taking one of the three accessory rail slots on your Scar 17 should be a great piece of equipment. That's why we chose this phenomenal optic from Bushnell, which comes with a relatively long 30 mm tube in a 44 mm objective lens. This allows the scope to collect plenty of light to bolster your shooting accuracy.
It's also a really versatile scope thanks to its varying magnification powers. You'll be able to zoom in between 4 and 16x, so it's a great pick both for close-range or urban combat shooting or longer-range target shooting/hunting, which is what most people use their Scar 17s for anyway.
The scope features lots of excellent inclusions and design decisions that make it worth your while. For instance, the scope boasts multiple protective lens coatings that can protect the lenses from oil, dust, or debris damage, in addition to general fogproof construction. This makes it a good choice for hunting or similar activities in inclement weather. 
Good Turrets for On-the-Fly Adjustments
But it's also a good choice thanks to the finger adjustable windage and elevation adjustment dials atop the scope. These are set to 1 MOA each, which is a little imprecise considering that some turrets come with ¼ MOA adjustment increments. But these will still work for most people.
Additionally, the scope comes with a parallax adjustment dial, which is a critical inclusion for any long-range shooting. Even better, the turrets come with lockable settings so you won't budge or bump them out of position by accident.
Lastly, the antireflection coatings produce a matte black look that's both aesthetically pleasing and great for hunting situations since the paint won't give away your position with a poorly timed glare from the sun.
Bottom Line
Ultimately, this scope provides a ton of value to any Scar 17 rifle and offers versatility, consistency, and ease-of-use all in the same optic.
You can also have a look at the best long range scopes for ar10.
---
2.

UTG 3-9X32 1″ BugBuster Scope, AO, RGB Mil-dot
Check Price on Amazon
Check Price on OpticsPlanet
If you're in the market for a compact and tactical scope for use with your Scar, you might not do better than this BugBuster scope from UTG. It can zoom in for relatively short to mid-range engagements with magnification lenses set to ranges of 3-9x. The objective lens is 32 mm across, providing enough room for optimal light collection without making the scope overly bulky or difficult to mount.
Furthermore, the optic is made with aircraft-grade aluminum and is designed to function in both wet and foggy conditions. That's because it's nitrogen-filled and totally sealed, making it one of the most durable optics on the market.
It comes with emerald coated lenses to boost light transmission and provide you with a great sight picture in any light conditions. To improve your accuracy even further, the optic comes with premium lockable and resettable windage and elevation adjustment turrets. Therefore, you won't need to worry about accidentally bumping the turrets and offsetting your values while changing position.
Even better, it comes with a few excellent accessories, including a 2-inch sunshade, flip-open lens caps, and quick-detach rings to make mounting the optic quick and simple.
Dual Illuminating Reticle
The reticle is a mil-dot variety that can help your shooting performance at a distance. It's paired with an adjustable objective and can be illuminated with either red or green colors. You can change the illumination intensity using a side-mounted dial located across from the elevation dial.
The Bottom Line
All in all, it's easy to see why this optic is so highly regarded and why it'll be a great choice for pairing with your Scar rifle. It's durable, great for tactical engagements, and has user-friendly controls to ensure phenomenal performance in any environment.
---
3.

Trijicon ACOG 3.5×35 Riflescopes
Check Price on Amazon
Check Price on OpticsPlanet
Trijicon also produces a good rifle scope for combining with a Scar platform. This is a fixed model rather than a variable magnification scope. It magnifies at 3.5x and has a 35mm objective lens. The lens benefits from additional coatings to boost light transmission and durability, which marks this as a great optic for close-range or tactical engagements.
Make no mistake, this isn't a long-range hunting scope. But it could be a good choice for pairing with your Scar for target shooting competitions or if you need a good optic for shooting in urban environments.
The optic overall is made with a rugged aluminum alloy housing, so it's lightweight and very durable, even after years of heavy use. Furthermore, you can combine this optic with a CQB sight for added versatility, allowing you to move from short to mid-range engagements and back smoothly.
Battery-Free Illuminated Reticle
You'll also want to note that this ACOG optic comes with a battery-free illuminated scope. Using specialized tritium lamps, this reticle will glow-in-the-dark and automatically adjust based on the surrounding brightness or ambient light levels. No need for you to constantly adjust the illuminated reticle!
The only downside is that the tritium lamp is connected to a small hose on the exterior of the optic. You'll need to be careful not to damage this hose, as doing so may accidentally cause the tritium lamp to stop functioning.
It's also a great reticle since it features bullet drop compensating hashmarks on the bottom vertex. You'll be able to estimate bullet drop out to about 800 m.
The Bottom Line
In the end, this is arguably the best tactical or short-range scope for Scar users. Its quality construction, battery-free illuminated reticle, and other aspects make it a great choice either by itself or for pairing with close quarters iron sights or red dot optics.
Wanna shoot even during the night? Check which are the best thermal scopes.
---
4.

Leupold VX-6HD 1-6x24mm Riflescope
Check Price on Amazon
Check Price on OpticsPlanet
Leupold is another one of the riflescope industry's big players, so it's not a huge surprise that they offer a phenomenal scope that works well with Scar 17 rifles. This particular model comes built for 1-6x magnification: a little shorter than many Scar 17 users will initially consider. But this does make it a great choice for close-range or tactical combat or for hunting animals that are smaller than average and that require you to get close in the first place. 
This is all improved thanks to the presence of a hydrophobic 24 mm objective lens. Water, dust, and oil shouldn't affect the lenses as a result. Added to this are lens covers and an optional magnification throw lever, which might make swapping between magnification powers easier and quicker than you expect.
High Tech Additions
The scope goes positively high-tech with even more great features, though. For instance, it comes with an illuminated reticle: a perfect pick if you shoot in lowlight environments or indoor tactical scenarios. 
You'll also benefit from the proprietary "zero lock custom dial" system. In a nutshell, this will allow you to set up the scope beforehand and customize it to your rifle and ammunition choice. Any holdover points or windage and elevation adjustments you make going forward will be even more accurate and unique to your build.
But that's not all. This scope also comes with a Twilight Max Light Management System. Found only on Leupold scopes, this system allows you to benefit from a few extra minutes of shooting light at the beginning and end of each day. It really cements this as a great indoor, low light, or hunting optic through and through.
Bottom Line
In the end, this Leupold riflescope is a good optic for anyone, not just Scar 17 users. But it's of particular use to Scar 17s due to its easy mounting, versatility for hunting and indoor environments, and extra features like the illuminated reticle.
---
Frequently Asked Questions
What Is The FN Scar 17?
The FN Scar (Special Operations Forces Combat Assault Rifle) is a series of gas-operated (short-stroke gas piston) automatic rifles introduced in 2004 by Belgian manufacturer FN Herstal (thus the "FN"). It was built with modularity for the United States Special Operations Command (SOCOM) to meet the SCAR competition's objectives. There are two primary types of rifles in this family: the Scar-L, which stands for "light" uses a 5.5645mm NATO cartridge, while the Scar-H, which stands for "heavy" uses a 7.6251mm NATO cartridge.
Is The Scar 17 A Good Weapon?
Overall, the Scar 17 is a well-made, tough weapon with a pleasant feel and balance in the hands. It has a hard-chromed bore and a light-profile 16.25-inch barrel with a 1:12 twist rate. A PWS FSC muzzle brake with FN markings is included as standard.
Is the Scar 17 A Battle Rifle?
The Scar 17 was developed for the US Special Operations Command as a battle rifle. It is now employed by the United States military and 20 other countries around the world.
Can A Civilian Own A Scar 17?
Yes, as long as they pass a background check and have no restrictions. 
Did Navy Seals Use The Scar 17?
Because of long-range conflicts in Afghanistan, American commandos, particularly the SEAL Teams and Rangers, briefly deployed the FN SCAR. Because operators could change barrels depending to the situation, the SCAR, which was specifically built for special-operations units, promised a single platform for all jobs.
How Much Does A Scar 17 Cost?
Typically, a Scar 17 is about $3,000 on the market, typically selling for about $2,899.
Is A Scar 17 Better Than An AR?
The Scar is, without a doubt, superior. The only drawback is that it is somewhat heavy. The Scar has its own platform, with some proprietary components that set it apart from the norm. Despite the fact that the calibers are similar to those of an AR, this is a gun that most people own in addition to an AR (versus choosing one over the other).
What Rounds Can The Scar 17 Shoot?
The Scar 17 fires long-range, hard-hitting 7.62x51mm NATO/308 Winchester cartridge.
How Many Rounds Does A Scar 17 Hold?
The Scar 17 uses customized 20-round magazines to shoot the more powerful 7.6251mm NATO cartridge. For varied uses, like as close quarters battles or long-range conflicts, several barrel lengths are also available.
How Accurate Is A Scar 17?
The Scar 17 is a weapon that is extremely accurate. It's capable of firing 7.62x51mm NATO rounds. At 900 yards, it has a chance of hitting the objective. It also outperforms the 5.56x45mm NATO bullet at higher heights.
Is The Scar 17 Good For Home Defense?
Yes. It is generally thought that the Scar 17 is a great weapon to use when you are defending your loved ones at home. That is because the greatest home defense guns are tough, light, and precise, and the Scar 17 checks all of these boxes.
What Are You Waiting For?
Depending on if you want to keep your targets close, or stalk prey from a far distance, you have a variety of options. When looking for the best scope for Scar 17, here is our final recap of what we consider to be the best.
The Bushnell Engage Riflescope ultimately provides a ton of value to any Scar 17 rifle and offers versatility, consistency, and ease-of-use all in the same optic.

The Vortex Optics Diamondback brings the series to a whole new level. The increased light transmission allows for an incredible amount of versatility. This pairs incredibly well with the XR fully multi-coated lens for a clear and sharp picture. An excellent choice for a short-range scope.
The Vortex Viper PST is your go-to for close-quarter combat and target shooting. With some of the best low-light conditions, the Vortex Viper PST's etched glass allows for a fantastic amount of illumination control, reliability, and durability. Another excellent choice for a short-range scope.

The Leupold VX-6HD

has a high price tag, but fantastic new features that turn scope shooting on its head. However, shooting with both eyes open is an odd but enlightening experience that is sure to take on the future of combat and hunting alike.
The best possible scope for your Scar 17 is just beyond your sights, only a click away!
If you own a cheaper rifle you mind want to check best scope for 17 hmr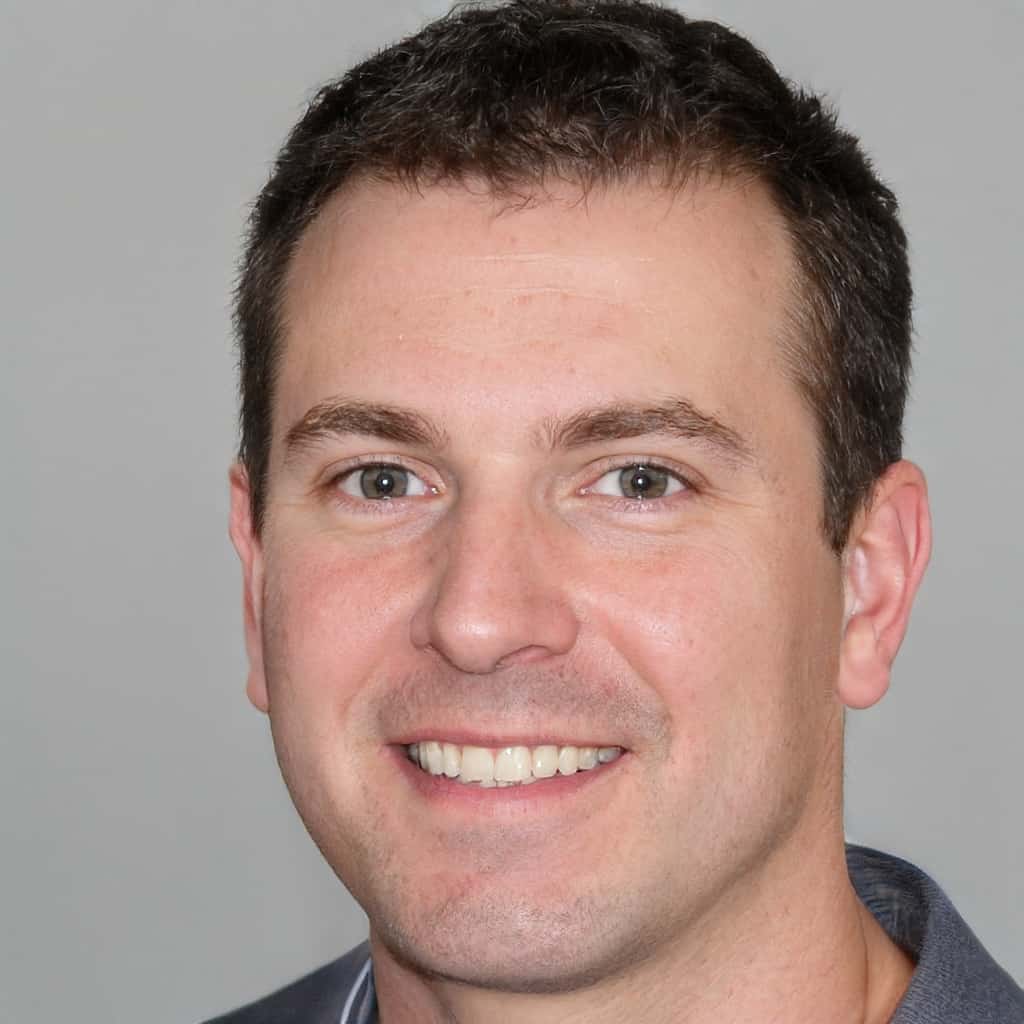 Mike Fellon was born and raised in Dallas, Texas. He inherited his hunting passions after his father John – he was fascinated by his stories, hearing how much attention, focus, dedication and patience he invested in shooting every animal. When he was old enough, his father first allowed him to shoot some cans and bottles with his shotgun, and then took him hunting – it was love at first sight. Mike has never stopped pursuing his hobby ever since.