The .17 HMR cartridge is most famously known as a small varmint vanquisher. However, there are other talents people often tend to overlook. As a hunter and homesteader's favorite, it's also working its way into the shooting range.
I've found a .17 HMR ideal for mid-range hunting. However, I wouldn't recommend shooting game further than 200 yards from you, otherwise, the shots aren't as accurate as I would like them to be.
So what makes it so great?
Flat Trajectory up to ~100 yards
Extremely Powerful at Close-Range
High Accuracy
Going the Distance: Maximize your Shooting Range
In a 22" barrel, the .17 HMR cartridge can shoot accurately up to 100 yards with less than 1 MOA. But because I've enough practice and the right score, I can triple that distance and shoot further. (Source: 17 HMR ballistics Chart)
After reviewing scopes for a living, I know which models work best for me. You, on the other hand, are here because you are looking for a scope worth your money. And I have selected some that are priced nicely and get the job done.
Each scope on my list is unique and built differently. So, there is always something for a dedicated hunter like me. Scroll down to find out what my picks are.
A Quick Guide to Distance: How Far will Your Bullet Go?
Before we jump into scopes, let me clarify a few things you should know.
For a rifle chambered in .17HMR, keep these rough measurements in mind.
Long Range: 200 yards and above
Medium Range: 100 – 200 yards
Close Range Up to 100 yards
These ranges are only rough estimates and may differ by the grain of the bullet and length of the barrel.
What Magnification Do You Need?
Exactly how much magnification you need depends on how far your target is. For medium and longer ranges, I tend to use higher magnification as it is easier for me to shoot more accurately. On the other hand, when I shoot short ranges, I would change that magnification.
I've noticed that it blurs my vision, and I simply find it unnecessary at a close distance.
Long Range (200 yards and above)
To sharpen the vision and precision of your shots, I recommend using as much magnification as you can get, especially for small targets. Ideally, I would pick 7x magnification and above.
Medium Range (100 – 200 yards)
The .17 HMR is perfect for that range. For medium-range shooting, I take 4x – 7x magnification.
Close Range (Up to 100 yards)
While .17 HMR is best known as small varmint ammo, you can go bigger at this distance. Here, you'll have a chance of snagging possums, bobcats, and coyotes using 2x – 4x magnification.
My Top Pick – Bushnell Banner Dusk & Dawn 3-9x40mm
As I mentioned before, the scopes I've listed here are all unique. They have distinctive features that I personally prefer to have, but you may be inclined to pick a different scope with other characteristics. After all, our needs and budgets don't have to be the same.
I've decided to purchase a scope for a medium price – Bushnell Banner Dusk & Dawn 3-9x40mm. As the name suggests, I hunt with it at dusk and dawn. It adds brightness to the surroundings, making it easier for me to spot the game.
The eye relief is good, and the recoil is powerful enough, but it hasn't hurt my brow once. This model has more nice features like Multi-X reticle that I find practical. There are its own minuses, but not something that would make me look for another scope.
More details about Bushnell Banner Dusk & Dawn are below.
My Top 4 Best .17 HMR Scopes
The purpose of my reviews of the best .17 HMR scopes is that you only spend minutes choosing a suitable model. I feel like it is my responsibility as an expert to present good options for you.
After I meticulously reviewed all scopes, I picked the four top ones. In total, there are three notorious brands – Bushnell, Vortex, and Hawke:
A quick note: You might have noticed that Vortex Optics Crossfire II has "BDC" in its name while others don't. BDC stands for "bullet drop compensation." This means that you will not have to adjust the elevation for longer-range shots. All you have to do is use the reticle that matches the distance you are shooting and pull the trigger.
And now to the fun part. I chose from the best names for the best gun owners. Which one of them catches your eye? Read below to find out more!
Finding Your Next Scope
No matter who you are, these fantastic scopes match all of your different tastes and styles. If you are a fan of bigger cartridges, check out my 30-06 optics guide.
1. Bushnell Banner Dusk & Dawn 3-9x40mm
Check Price on Amazon Check Price on OpticsPlanet
Bushnell has never disappointed me before, and their Banner 3-9x40mm scope is a piece of art for mid-range hunting. My first pick can be described in three words: durable, accurate, and reliable. In addition to that, you will be surprised to learn what you can get for such an affordable price.
My Feelings after Using the Bushnell Banner Dusk & Dawn 3-9x40mm
Let me start by saying that the prime time of hunting is undoubtedly at dusk and dawn. Bushnell knows this well enough, hence, the scope is just perfect for those early mornings and late evenings.
If you are an avid hunter like me, you know that hunting in low light is challenging. Especially for me, as my eyes don't seem to see clearly enough. Luckily, Bushnell introduced their ground-breaking optics and set them to the flow of nature with their Dusk & Dawn Brightness (DDB) multi-coat. What it means is that I no longer need to hunt when the sun is right over me.
Tuning in the clearest shot is also no problem for this hearty lens since you get more precise ¼ MOA clicks.
Although it is a morning person's lifesaver, what makes it the best scope for the .17 HMR cartridge? It stands up to the most powerful recoils while protecting my brow. I find the generous eye relief of 3.3" definitely handy as well.
Eye relief, powerful recoil, and DDB multicoat aren't the only reason why I ranked Bushnell Banner first place. I've got one more piece of good news for you.
Product Highlights 
What set Bushnell Banner apart for me was its Multi-X reticle. I've used Jason X before and would strongly advise against it. In my opinion, Multi-X is not a horrible sequel that no one asked for.
So, what is the Multi-X reticle?
The Multi-X reticle is exactly what the traditional huntsman, such as myself, desires in a scope. While the outer part of the lines is thicker, the most crucial center area is thinner.
The center of the crosshair helped me aim more accurately. I could see even small game like possums without a problem.  However, the thickness of the outside areas kept me from losing sight of my center.
If this doesn't fit your style, don't worry, Bushnell has plenty more to choose.
Common Problems and How to Deal with Them
Overall, after using it a couple of times, there wasn't much to complain about. For me, it was effortless to aim within ¼" at 100 yards, and I could even reach a target at a further distance. Since it is a mid-range scope, aiming past 200 yards distance is certainly harder.
Another thing I noticed is that it was also harder to focus on targets located closer to me. However, this scope isn't designed for close-range targets.
Key Features 
Great 3.3" eye relief
Multi-X reticle
Dusk & Dawn Brightness lenses
Multi-coated lenses
Durable design
PROS
CONS

Dusk & Dawn Brightness multi-coated lenses for better visibility
Multi-X reticle for more accurate aiming
Long-lasting design that also looks sleek
Generous eye relief of 3.3"

Might not fit all barrels
Basic Parameters 
| | |
| --- | --- |
| Manufacturer | Bushnell |
| Weight | 0.81 pounds |
| Eye Relief | 3.3" or 6" |
| Magnification | 3 – 9x |
| Field of View | 37.5 – 12.2 ft/100 yds |
The Bottom Line
With this scope, the only thing preventing you from a successful morning hunt is the temptation of the snooze button. Even on groggy mornings, you can mount it and zero in before you ever get your first sip of coffee. It's that simple to install and use. You just can't beat the price for what you'll get out of this accurate scope from a lens innovator. The Bushell would also be a perfect scope for 243.
My rating: 5/5
You can also check my full Bushnell Banner 3-9×40 Review.
---
2. Vortex Optics Crossfire II 2-7x32mm SFP
Check Price on Amazon Check Price on OpticsPlanet
What I like about Vortex Optics is how the manufacturer manages to bring together their greatest innovations for a reliable sight in this scope.
My Feelings after Using the Vortex Optics Crossfire II 2-7x32mm SFP
The way I always get the most precise shot is when using ¼ MOA clicks for elevation and windage. Believe me when I say that all of its controls are smooth and straightforward to guarantee you maximum confidence.
Once when I was out hunting, and the weather was anything but sunny and warm, I spotted a hare among the woods. This was when I needed to focus quickly on such a small target. Surprised to say the fast-focus eyepiece on a reticle works wonders.
Now, I can confidently confirm that any hunter can get an even sharper view with the fast-focus eyepiece.  Quickly adjusting it at a moment's notice is a breeze.
Product Highlights 
Vortex Optics scope has an anti-reflective, multi-coat lens to reduce haze and increase light transmission. This way, I've never experienced problems with blurry sight.
Although Vortex Optics Crossfire II has already impressed me a lot, it became my second pick for a slightly different reason.
I enjoy mid-to-long shooting a ton. And the Second Focal Plane (SFP) makes it easier to aim. The reticle adjusts as you zoom in rather than staying one size. Since it is also ideal for long-range and works decent in close range, it's obvious why it's the most common.
Most hunters I know would prefer to shoot with a SFP scope, especially long-range as it appears thin even at high power.
Vortex Optics Crossfire II comes in three types of reticles. The more traditional shooters can stick with the infamous Dead-Hold BDC that has hash marks you're used to. However, you don't have to give it up completely.
If you want more options, the V-Plex and its illuminated counterpart, V-Brite, are all-purpose reticles. When I say all-purpose, I mean all environments, weather, and light conditions.
I've tested V-Brite as I was curious about its illumination options. It turned out to have up to 11 options, and each of them worked great in different environments for me. The one I particularly liked a lot was a red dot at the reticle center. It was great for hunting in low light and didn't project to target.
Common Problems and How to Deal with Them
My only complaint is the little bit of weight that might require a small learning curve for adjustment. While the weight of 14.3 ounces isn't much, it can make a difference after you mount it.
Other than this one small setback, there's nothing else bad I can say.
Key Features 
Versatile customization (Dead-Hold BDC, V-Plex, and V-Brite Illuminated)
Fast focus eyepiece for cleaner and faster focus
Forgiving eye box and long eye relief
High-quality waterproof built
PROS
CONS

Sharper and faster focus with Fast Focus Eyepiece
Fully multi-coated glass for brighter vision
High-quality waterproof built
Great eye box allows for comfortable eye positioning

The score adds weight when mounted on rifle
Basic Parameters 
| | |
| --- | --- |
| Manufacturer | Vortex Optics |
| Weight | 1.4 pounds |
| Eye Relief | 3.9" |
| Magnification | 2 – 7x |
| Field of View | 42-12.6 ft/100 yds |
The Bottom Line
Whether you're just starting out or a hunting veteran, this scope is easy to use for anyone. With the variety of distances and weather conditions you can explore, you might not ever want to use another scope. Although it's not the best for a fast-moving hunter, it fulfills everything it's made to do. Best of all, you can have it all for a reasonable price. The Vortex would also be a great fit for a 30-30 lever action rifle.
My rating: 4.5/5
---
3.

Hawke Vantage IR 4-12×40 AO IR Riflescope

Check Price on Amazon Check Price on OpticsPlanet
My third pick of the best scope for .17 HMR is for folks in need of a quality varmint hunting and target shooting scope – the Hawke Vantage 4-12×40 model.
As a quality rimfire scope, it features 11 fully multicoated lenses to ensure optimal light transmission and color contrast: a key concern when trying to hit small animals whose fur coats may blend in with their environments.
My Feelings after Using the Hawke Vantage IR 4-12×40 AO IR Riflescope
I chose Hawke Vantage IR because I found out it had the inclusion of an adjustable objective. In practice, it allowed me to compensate for parallax at farther ranges, like when using the 12x magnification power.
What surprised me the most was the quality of the material. When I was ordering Hawke Vantage IR, I didn't notice anything special about the shape and material. Apparently, when it  arrived, I noticed that Hawke used top-tier materials quality.
The scope is made with a single tube of aircraft-grade aluminum, and each scope comes with a worldwide lifetime warranty. I've contacted customer service to clarify it, and they've confirmed that if I ever have a manufacturer issue with the scope, I can get a quick refund.
Product Highlights 
In my humble opinion, the best part of the Hawke Vantage IR is the quality of the reticle. It's an illuminated variety and exclusive to this manufacturer. Even better, it's perfectly tailored for use with .17 HMR cartridges since it features dedicated aiming points for this caliber of bullet.
There is even more to it. I could adjust the different illumination settings using a dedicated dial on the side of the scope. The dial is set next to high-quality windage and elevation adjustment turrets, which are included so you can compensate for these variables when hunting outdoors or in inclement weather. The aiming points are all precalculated for extra ease of use.
Common Problems and How to Deal with Them
There weren't any particular issues with Hawke Vantage IR. After using the scope on a few hunting trips, I was happy with its performance.
The only inconvenience that I've experienced was with the turret. It was loose, and adjusting it was tiring. It took some time before I could fix it and continue tracking the game.
Key Features 
11-layer multi-coated lenses for better and more accurate aim
Adjustable objective for parallax correction
Sturdy and high-quality
Lifetime worldwide warranty
PROS
CONS

Every magnification is sharp and bright
Red and green illumination works great in a low light environment
Durable built with a lifetime warranty

Turrets could be lightly better
To see the full sight picture, you need to position your eye in the correct position
Basic Parameters 
| | |
| --- | --- |
| Manufacturer | Hawke |
| Weight | 5 ounces |
| Eye Relief | 3.5" |
| Magnification | 12x |
| Field of View | 26.2-8.7ft @100yds |
The Bottom Line
All in all, I think that the Hawke Vantage Rimfire Riflescope is a great piece of equipment for both target shooters and varmint hunters. I found it a reliable and accurate scope when taking down small game from afar.
Pricewise it isn't so bad compared to other scopes I've tested that didn't make it to this list. So, you won't have to break the bank just to pick up a quality optic for your .17 HMR rifle.
Apart from .17 HMR, it would also be one of the best 270 scopes.
My rating: 4/5
---
4. Vortex Optics Crossfire II 3-9×40 BDC
Check Price on Amazon Check Price on OpticsPlanet
To make a list more versatile, my last pick is Vortex Optics Crossfire II 3-9×40 BDC. In my opinion, it's a great choice for those of you who want that extra magnification and a bigger objective lens.
My Feelings after Using the Vortex Optics Crossfire II 3-9×40 BDC
I would like to start by telling you about how well-crafted this scope is. The hard-anodized single-piece tube that makes up this scope is made from aircraft-grade aluminum. This ensures durability and keeps your scope protected from whatever battering you or nature might throw at it. Rest assured, this scope will last you a good, long number of years.
When it comes to the optical chambers, they are nitrogen-purged and O-ring sealed. This protects them from water, fog, dust, and shock from recoil. The lenses aren't just as sturdy as a rock; they are also outfitted with several layers of anti-reflective coating. This feature, along with the broad objective lens of 40 mm, ensures near-HD picture quality with fantastic brightness and vividity.
No matter how dimly lit your environment is, these lenses will pick up on available light and form a clear picture on your lens.
I can't express enough how pleased I was when using this scope on my rifle.
Product Highlights 
For me, the main highlight of Vortex Optics Crossfire II 2-9×4 is its Dead-hold BDC MOA reticle. I had an effortless time shooting at various ranges where estimating holdover was a concern. The personalized dot design of the reticle let me eliminate all guesswork when it came to holdover and windage corrections.
I've explained before the Secon Focal Plane reticle. And I'm pleased to announce that this Vortex Optics model has one, too. No matter how much I zoomed in or out, my target stayed the same size.
Lastly, the eye relief is very generous, and the eye box is at a comfortable distance away from the glass. It didn't hurt my brow, nor was it hard to aim. The fast-focus eyepiece made for quick and easy work of my targets.
Common Problems and How to Deal with Them
Similar to the previous scope model from Vortex Optics that I discussed earlier, this one has quite some weight, too. It didn't worsen my precision at any point – however, mounting it will make a difference in how I was aiming.
I've also tested red illumination during daylight and found it barely visible. Customer service informed me that the illumination is designed to be used in a low light environment. However, I would appreciate Vortex Optics introducing daylight illumination in their future developments.
Key Features 
Dead-hold BDC MOA reticle
40 mm broad objective lens
High-quality, durable material
3.8" eye relief
Second Focal Plane
PROS
CONS

Lenses pick up on light as much as possible
Second Focal Plane keeps the crosshair thin at any magnification
Durable build suitable for any weather
Dead-hold BDC reticle ideal for mid and long-range targets

Scope adds some weight when mounted
Illumination is barely visible in daylight
Basic Parameters 
| | |
| --- | --- |
| Manufacturer | Vortex Optics |
| Weight | 1.4 pounds |
| Eye Relief | 3.8" |
| Magnification | 3 – 9x |
| Field of View | 34.1-12.6 ft/100 yds |
The Bottom Line
The Vortex Optics Crossfire II is one of the most widely sold and popular lines of rifle scopes available in the market today. This particular scope scores top marks for the Dead-Hold BDC reticle, which is very useful and accurate at all ranges. Add the super affordable price tag on top of it, and this scope is an extremely worthwhile investment.
My rating: 4/5
---
Frequently Asked Questions
What Is the History of the .17 HMR Rifle?
The .17 HMR was one of the numerous attempts to duplicate the 5mm Remington Magnum Rimfire's ballistics. The RMR was developed in the 1970s and was the quickest rimfire cartridge available at the time.
RMR barrels and ammo were nearly tough to come by; therefore, it was phased out in favor of a more easily produced replacement.
Because it requires a specific bolt and magazine, the .22 WMR casing was chosen over the RMR. In addition to being more frequently accessible, the WMR casing was also larger and stronger than other .22 LR casings. A simple barrel swap was all that was required to make firearms capable of firing the cartridge with this casing.
Although the.17 HMR flies past the RMR and WMR's muzzle velocities and trajectories, it has a lower downrange energy potential than the RMR. This leaves the door open for the development of a more powerful rimfire round in the future.
In 2002, the first HMR rifles and ammunition were released. Numerous manufacturers offer hollow points, soft tips, and FMJ rounds.
What Is the .17 HMR Rifle Best Used For?
From my experience, .17 HMR is best for small game and varmint hunting at medium ranges. The bullet's high velocity and pinpoint precision make it perfect for hunting possums and raccoons at distances of up to 200 yards.
What Is the Range of a .17 HMR Rifle?
A .17 HMR bullet has a range of roughly 150 yards. The .17 HMR cartridge has a bullet drop of roughly 3′′-/+ at 150 yards, allowing for consistent accuracy.
What Does .17 HMR Stand For?
The name stands for 17 Hornady Magnum Rimfire.
What Is the Most Powerful .17 HMR Bullet?
Most consider the .17 Winchester Super Magnum, which is not only going to be the world's fastest rimfire round, but also one that offers a significant performance increase, to be the most powerful and strong .17 HMR bullet.
Is the .17 HMR or .22 More Powerful?
The .17 HMR rifles are considered much more powerful than the .22 LR, as well as having better trajectory and range.
Is the .17 HMR Good for Squirrel Hunting?
Yes, under ordinary conditions, from a mid-range distance, with a medium grain expanding bullet and proper shot placement, the. 17 HMR Hornady Magnum Rimfire is a great choice for squirrel hunting.
How Loud Is the .17 HMR?
An unsuppressed .17 HMR is around 117 dB.
Can You Take Down a Coyote with a .17 HMR?
Squirrels, rabbits, and other small animals are great targets for the .17 HMR. If you fire a coyote with .17 HMR, you might get a speedy kill, but you'll almost certainly need numerous bullets, and the animal will suffer for a long time.
What's the Difference Between the HMR and WMR?
The ballistic coefficient of the .17 HMR is consistently higher than that of the .22 WMR. This, along with the fact that its muzzle velocity is far higher, results in a flatter trajectory. Despite this, the .22 WMR's heavier bullet allows it to transfer more energy at any point along the effective ranges of the two cartridges.
What Are You Waiting for?
Whether you're out morning or night or shooting long-range or close, the  .17 HMR cartridge offers something for everyone.
For the all-season, versatile hunter, the Bushnell Banner Dusk & Dawn or the Nikon Buckmasters II is just what you've been looking for. They were made to accompany you through thick and thin loyally.
Close-to-mid-range shooters that care for the land they hunt upon will appreciate Nikon's P-Rimfire model. When you mount this one on your rifle, you'll witness the impact of your ammo up close.
Finally, the Vortex Optics Crossfire II is ideal for mid-to-long-range shooters that move quickly and efficiently. With such smooth and simple controls, it's even perfect for beginners to use.
I hope this guide helps you find the optimal scope for a .17 HMR cartridge. For those who are into more powerful rifles, check out my best ar-10 optics guide.
Got any questions? Leave a comment below!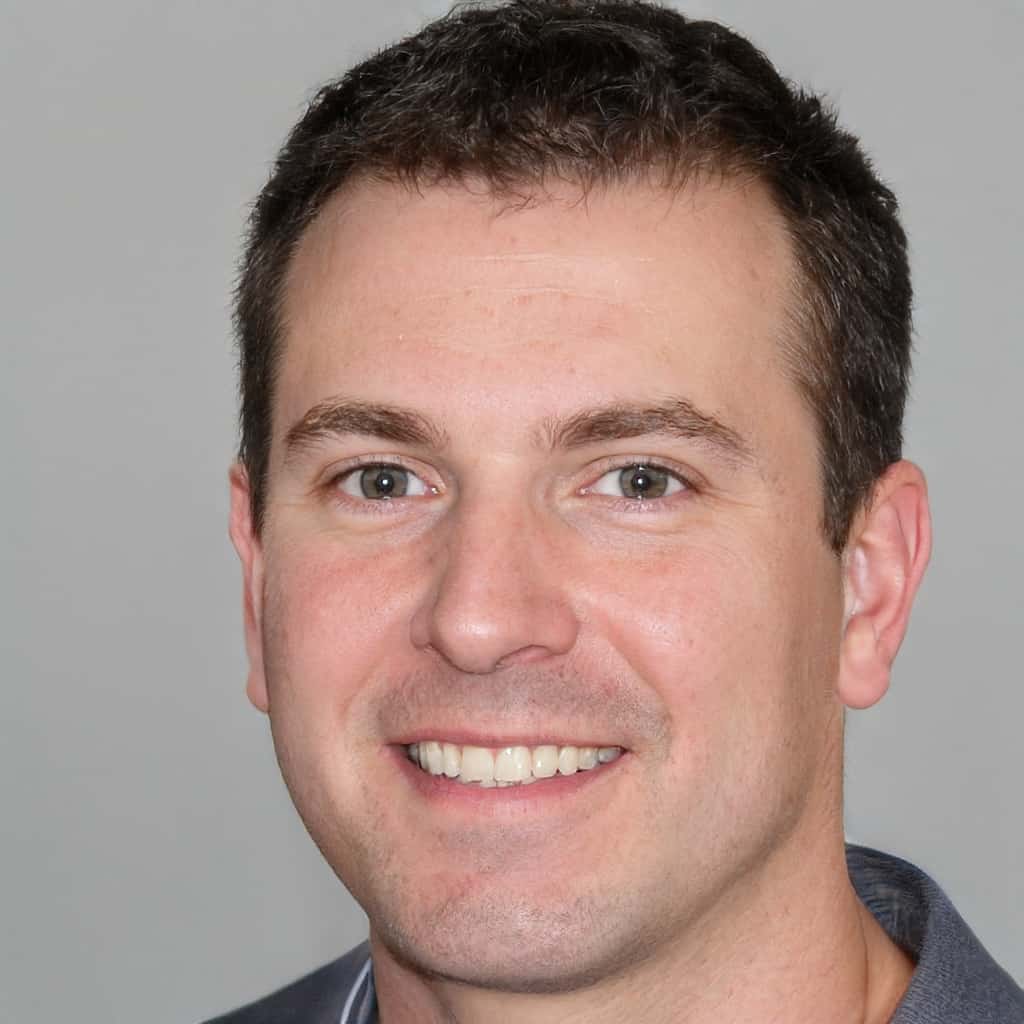 Mike Fellon was born and raised in Dallas, Texas. He inherited his hunting passions after his father John – he was fascinated by his stories, hearing how much attention, focus, dedication and patience he invested in shooting every animal. When he was old enough, his father first allowed him to shoot some cans and bottles with his shotgun, and then took him hunting – it was love at first sight. Mike has never stopped pursuing his hobby ever since.