The hunting of wild deer has been a great American pastime for countless generations. In fact, venison meat has occupied a place at the dinner table from the time of Native Americans and pygmies.
That said, deer hunting it's not just a hobby. It's an integral part of our American culture.
What is more, conservation efforts funded by hunters have made it so that most states now actually have a surplus of deer, and hunting is required to keep the population in check and ensure harmony in the biological ecosystem.
To hunt a deer, though, you must ensure that the bullet hits the target. For this, you will need a top-quality rifle with the best scope for hunting deer. Today, I'll deal with the latter.
Having tested more deer hunting scopes in my life than I can count, I've compiled a list of my top four favorites. The following scopes are the best of the best, and you can rest assured that they will take your deer hunting game to the next level.
---
Best Rifle Scopes for Deer Hunting – My Top Picks
---
1. Bushnell Banner Dusk & Dawn Riflescope, 3-9X 40mm
Check Price on Amazon Check Price on OpticsPlanet
As one of the best rifle scope manufacturers in the business, Bushnell never fails to impress. And guess what, this Bushnell Banner Dusk & Dawn deer hunting scope is no exception.
My Feelings After Using the Scope
There's a lot to like with this scope. The first thing is, of course, the asking price. At this price range, I guarantee you won't find a better option. As for using the scope in the field, I found it incredibly practical.
First, because the scope only weighs 0.81 pounds, it's incredibly lightweight, meaning it won't disrupt your shooting. Additionally, the scope comes built with a fast-focus eyepiece, which allowed me to sight-in to my target, acquiring it quickly even if it was moving fast from my perspective.
Another thing I love is the proprietary DDB or Dusk & Dawn Brightness lenses that afford fantastic clarity, particularly during the dusk and dawn hours of the day (when many animals like deer are most active, as hunters will attest).
These lenses work in conjunction with the "Multi X" reticle, which I found very easy to use and enjoy. Additionally, the 40 mm objective lens ensures the scope always collects enough light for your needs (it did for me, at least).
As for the range, I could easily use the scope for tracking or sighting deer both at closer and longer distances. The 3-9x magnification is more than enough to ensure precise hunting. Trust me on this one.
The only real downside is the lack of notations on the windage and elevation turrets. I always like it when the scope has them, as they offer good feedback and the opportunity to control the scope even more precisely. You'll have to remember what you set them to since there aren't any markings on the sides.
I also found the eye relief to be a bit too harsh. It made using the scope a bit uncomfortable after a longer period. Other than that, though, it's one of if not the best scope for deer hunting, especially if you consider its price.
Product Highlight
Since I love hunting at dusk, for me, the most significant highlight of this Bushnell scope is its Dusk & Dawn Brightness (DDB) lens. It offers exceptional clarity when hunting at both dusk and dawn, which are the hours when deer are the most active.
Key Features
100% waterproof, fogproof, and shockproof
Fast-focus eyepiece
Dusk & Dawn Brightness lens
Multi-coated optics
1/4 M.O.A fingertip windage and elevation adjustment
Pros
Cons

Very affordable
Made of high-quality and durable materials
Lightweight and easy to mount
DDB lens
Great magnification range

Lack of markings on windage and elevation turrets
Eye relief is a bit harsh
Basic Parameters
| | |
| --- | --- |
| Manufacturer | Bushnell |
| Weight | 13 oz |
| Eye Relief | 3.3 in |
| Magnification | 3 – 9x |
| Field of View | 14.9 – 40.3 ft at 100 yds |
My Verdict
Overall, this Bushnell Banner Dusk & Dawn riflescope is my favorite scope for deer hunting. It's affordable, offers exceptional precision, and after using it for years, it's yet to disappoint me. At this price range, you won't find a better scope for hunting deer. That I can assure you.
My Rating: 5/5
---
2.

Vortex Optics Diamondback Second Focal Plane Riflescopes


Check Price on Amazon Check Price on OpticsPlanet
Next on my list is the Vortex Optics Diamondback. Those of you who read my reviews know how much I love Vortex scopes. This scope perfect for deer hunting only proves why.
My Feelings After Using the Scope
The first thing I noticed when I unpacked the Diamondback is how sturdy it looks. It's made of high-quality aircraft-grade aluminum, which makes it look incredibly durable. And after several hunts, I can confirm it doesn't only look but is very robust.
And speaking of using the scope, I found it very precise and comfortable. The scope is multicoated, providing a clear bright picture. I used the scope at default 3-9x magnification settings, but other sizing options are available.
All scopes come with a 40 mm objective lens, though. It provided me with enough light to accurately hit my target from afar, so I'm certain you will find it as accurate as me.
The lenses are improved further thanks to the dead hold BDC (or bullet drop compensating) reticle. This is perfect for estimating the bullet drop of your shot when hunting deer at longer distances.
However, the feature that impressed me the most was the precision glide erector system. It ensures very accurate tracking for the metal-on-metal precision turrets situated on either side of the optic's body. Therefore, compensating for windage and elevation is highly consistent.
I'm not a fan of the Diamondback's eye relief, though. I mean, it's not terrible, but I did find it a bit uncomfortable when used at maximum magnification.
Product Highlight
Although I find this Vortex scope great overall, the best feature is the precision glide erector. It made using the scope so much easier, providing me with improved precision.
Key Features
Made of aircraft-grade aluminum
100% waterproof, fogproof, and shockproof
Fast focus eyepiece
Precision glide erector system
Dead hold BDC (bullet drop compensating) reticle
Pros
Cons

Relatively affordable
The precision glide erector system for improved precision
Durable and made of top-quality materials
The BDC reticle helps estimate bullet drop

Lackluster eye relief at maximum magnification
Some users complain about random defects
Basic Parameters
| | |
| --- | --- |
| Manufacturer | Vortex |
| Weight | 14.5 oz |
| Eye Relief | 3.3 – 3.5 in |
| Magnification | 4 – 9x |
| Field of View | 14.8 – 44.6 ft at 100 yds |
My Verdict
Vortex Diamondback is a perfect example of why so many people love Vortex scopes. Whether we're talking about deer hunting scopes or other types of game, Vortex always delivers.
This Diamondback is one of my personal favorite scopes for deer hunting. Indeed, if it weren't for that eye relief, it would be able to challenge Bushnell for the first spot on my list. Still, it's a great scope, especially if you consider its low price.
My Rating: 4.75/5
---
3. Vortex Optics Crossfire II 4-12×44 Dead-Hold BDC
Check Price on Amazon Check Price on OpticsPlanet
Yes, I know. Another Vortex. But trust me, it wouldn't have a place on my list if it wasn't for its quality. And once again, Vortex doesn't disappoint.
My Feelings After Using the Scope
So far, I've used this scope for medium to long-range shooting. If that's the range you're looking for, then this Vortex is just perfect. That's all I have to say.
The extensive zoom range of 4-12x and an equally large 44mm objective lens ensure a large bright picture, which allowed me to hit long-range targets with ease and precision.
Additionally, Vortex's trademark dead-hold BDC reticle does a great job of predicting bullet trajectories and is ideal for situations where you have to estimate holdover. The second focal plane reticle maintains the same size as the reticle across varying powers, allowing for seamless zooming in and out experience.
Very generous eye relief of 3.9 inches keeps your eyes out of harm's way. I could use it for several hours without any discomfort.
Multicoated, anti-reflective lenses provide a very vivid picture with true contrast, which seems almost HD quality. The contrast and color clarity allowed me to spot my game even with the thick forest cover blocking my vision.
I also loved the adjustment turrets. They have a maximum internal adjustment of 50 MOA with a gradation of one-quarter MOA per click. They can also quickly be reset to zero. It saved me a lot of the hassle of reversing counting clicks.
Another feature I like about the reticle is the red dot, which, as I found out, can cut through all the dust and fog, focusing on the game.
Is there anything wrong with the scope? Well, while it offers a good picture, I found it to become slightly distorted at higher zooms, which can be annoying as you want to focus on the deer at longer distances.
Product Highlight
What makes the Vortex Crossfire II stand out is the addition of the red dot. It really helps with focusing on your prey, easily cutting through the fog and dust.
Key Features
Multi-coated optics
100% waterproof, fogproof, and shockproof
Dead-hold BDC
Made of aircraft-grade aluminum
Addition of the red dot in the reticle
Pros
Cons

Generous and comfortable eye relief
Affordable
Great for medium to long-range shooting
Anti-reflective lens
Red dot for improved precision

Slight parallax
Distortion at higher zoom settings
Basic Parameters
| | |
| --- | --- |
| Manufacturer | Vortex |
| Weight | 17.7 oz |
| Eye Relief | 3.9 – 4.4 in |
| Magnification | 4 – 12x |
| Field of View | 8.4 – 24.7 ft at 100 yds |
My Verdict
Although it has its downsides, Vortex Crossfire II is an excellent rifle scope for deer hunting. It's perfect for medium to long-range shooting, offering a fantastic and clear picture. I especially love the addition of the red dot, which improves the precision even further, ensuring you always hit your target.
My Rating: 4.5/5
---
4. Athlon Optics, Argos BTR, Riflescope, 6-24 X 50 First Focal Plane (FFP)
Check Price on Amazon Check Price on OpticsPlanet
And last but not least, I present to you the Athlon Argos BTR scope. Although it lands as my fourth choice, it's still a solid deer hunting scope and a great option for a beginner.
My Feelings After Using the Scope
Since this scope utilizes a first focal plane (FFP) reticle, you'd expect working great when shooting long-range. And it is. The reticle seems to shrink or grow in size as you zoom in or out of your prey. That makes for a very clear picture on the huge 50mm objective lens.
The glass-etched reticle is an illuminated Mil-dot reticle, which is excellent for long-range accuracy. Most FFP and mil-dot reticle scopes in the market today are at least twice the price.
Moving on to the adjustment turrets, the total elevation and wind adjustments possible are 18 Mil with the graduation of 0.1 MIl and 5 MIl adjustment per rotation. I found them easily resettable and able to hold zero entirely accurately.
As for the picture, the multicoated lenses provide a very clear and high-contrast picture, as is required when shooting deer long-range. However, I did notice some loss of clarity at higher magnifications.
Another con is eye relief. For the long-range scope, I'd expect something much more comfortable. A mere 3.3 inches isn't enough, and it did disrupt my shooting experience.
Product Highlight
The highlight here has to be the FFP reticle. It makes this Athlon scope a perfect choice for long-range deer hunting, offering incredible precision and a very clear picture when shooting long-range.
Key Features
100% waterproof, shockproof, and fogproof
Made of aircraft-grade aluminum
First Focal Plane reticle
Multi-coated optics
Illuminated reticl
Pros
Cons

FFP reticle that ensures incredible precision when shooting long-range
Affordable
Made of top-quality and durable materials
Easily adjustable turrets

Uncomfortable eye relief
The picture tends to lose clarity at higher magnifications
Basic Parameters
| | |
| --- | --- |
| Manufacturer | Athlon |
| Weight | 29.6 oz |
| Eye Relief | 3.3 in |
| Magnification | 6 – 24x |
| Field of View | 4.5 – 16.7 ft at 100 yds |
My Verdict
If you're looking for a long-range rifle scope for deer hunting, this Athlon Argos should be your top choice. However, as an overall deer hunting scope, there are better options on this list. Don't get me wrong, it's still an excellent scope, I just think it lacks the versatility of the other three.
My Rating: 4.25/5
What to Look for in a Scope for Deer Hunting
Because a deer is not a small animal, deer hunting requires cartridges that pack some punch. You need to get a scope based on the stopping power of your bullet and the amount of recoil you can expect.
Here's a quick list of some of the cartridges used for deer hunting:
6.5 Creedmoor
.308 Winchester
.30-30 Winchester
.30-06 Springfield
7mm Remington Magnum
You need to get the best scope for deer hunting, which will suit these caliber rounds and also suit the prey you will be hunting. Here's what to look for:
Magnification
The magnification range is probably the most critical feature of any scope. Deers tend to get spooked if you creep up too close. So your best bet is to hunker down and hit them long-range. As a result, magnification is of primary importance. Don't settle for anything with less than 9X max magnification.
If you're shooting long distances, it's also helpful to have a parallax adjuster which takes out the parallax at long distances.
Objective Lens
The larger the objective lens, the more light will come in through your lens, making for better and bigger pictures. If you're shooting long distances with very high zoom, you would want as much light as possible to come in.
However, if the objective lens gets too big, it'll become heavy, and it would be a problem carrying that around.
Multicoated Lenses
You need your scope to produce bright, clear, crisp images with perfect contrast from dawn to dusk. Depending on whether you're a morning person or a night person, or if you want to hunt all day, you'll need a scope that produces perfect images even in low-light conditions.
Multicoated lenses are a must because they allow maximum light transmission, which is an absolute necessity.
Durability
If you're spending the big bucks on a scope, you would want it to last you a long time. Cheaper models are going to give way after only a few shots, let alone a year.
Scopes made out of aluminum alloy are the best when it comes to avoiding scratches and wear and tear. You also need lenses that can hold the fort. Nitrogen-purged lenses are usually waterproof, dust and fog proof, and even shock-resistant to a high degree.
A scope with a lifetime warranty would also be a very wise investment.
Eye Relief
With the amount of recoil from the bullets usually used in deer hunting, if you want to keep your eyes protected from injury, you need generous eye relief of at least 3.5 inches.
That's especially true when shooting from an unorthodox position. You stand a chance of the scope hitting your eyes if you don't have sufficient eye relief. And trust me, it's not the most pleasant experience.
A buffer space of 3 to 4 inches is crucial in selecting a scope.
You might also see which is the best scope for 17 WSM.
The Reticle
If you're shooting long-range, you need your scope to compensate for the bullet drop over long distances. Having holdover positions and bullet trajectory prediction systems helps a lot.
Target turrets should be lockable and resettable to zero. You need to be able to hold zero perfectly. An illuminated reticle also helps a lot in the dark.
Best Scope for Deer Hunting – FAQs
What are the requirements for a good deer hunting scope?
The greatest deer hunting scope may differ depending on where you hunt, the conditions you'll encounter, and whether you'll be hunting deer or elk.
For whitetails, mule deer, and elk at closer ranges and during daylight hours, a basic 3-940 scope should suffice. In fact, for deer shooting, this is arguably the most popular and optimal scope magnification.
However, if you plan on hunting in remote areas where you won't be able to obtain any easy shots under 100 or even 200 yards away, you'll need one of the best long-range rifle scopes available. A 6-1850 deer hunting scope helps you to zoom in considerably further and view much clearer images than previously, allowing you to fill your tag on difficult-to-hunt animals.
In addition, the best rifle scopes and best rifle scope manufacturers will almost certainly have lens coatings and protection. Coatings minimize glare, boost light transmission for sharper photos, and protect the lens from dirt, debris, and water, among other things. Bushnell's new EXO barrier has revolutionized the game, and it's extremely cool and works great!
What are rifle scope numbers?
There are two numbers in a rifle scope standard. The first number indicates the magnification, while the second indicates the objective lens diameter. As an example, an 8.550 specification denotes a scope with 8.5 magnification and a 50 mm objective lens.
Is a 50mm deer hunting rifle scope better than a 40mm?
The difference between 40mm and 50mm scope objective lenses is minimal. In addition, contrary to popular belief, a 50mm lens does not always imply a brighter target image. A 40mm scope with a high-quality lens and coating can perform the job equally as well, if not better.
What is eye relief on a scope?
The distance between the outer surface of the eyepiece lens and the region where the exit pupil is created is known as eye relief (eyepoint). You can see the entire field of vision without vignetting when looking through binoculars from the eyepoint.
What is better: 2 MOA or 4 MOA?
A 4 MOA dot is best for close ranges, while a 2 MOA dot is best for longer ranges.
How far can you shoot with a 3x magnifier?
As a rule of thumb, every additional magnification factor gets you about 100 yards of engagement distance. So 3x gets you about 300 yards, which is about as far as most people are effective with a rifle in any event.
What is an example of a parallax?
The term "parallax" refers to the apparent movement of objects when viewed from different positions. An everyday example of this is seen driving on the highway: when you look out the window, electrical poles near the road seem to zoom past, while trees in the distance appear to slowly drift by.
At what distance does parallax matter?
If shooting out to only about 300 yards or so, you do not really need to be concerned about parallax. However, if you commonly shoot beyond 300 yards, then your scope should truly have parallax adjustment to clear up your target focus.
Wrapping Up My Deer Hunting Scopes Review
And that's a wrap on my review. As you can see, finding the best scope for deer hunting takes some consideration. Putting your heart into your research, though, is a must. Nothing can ruin your hunting more than a low-quality scope. I know that better than anyone.
That said, choosing any of the scopes above is the best shot for smooth and precise shooting. For me, the best rifle scope for deer hunting is Bushnell Banner Dusk & Dawn scope.
It has everything you want from a deer hunting scope, offering incredible precision and performance at a low price. The remaining three don't fall far behind, though.
That said, pick one and take your deer hunting game to a whole new level. And for any more tips, guides, and reviews regarding rifle scopes, feel free to browse my other articles, here at Scopes Reviews.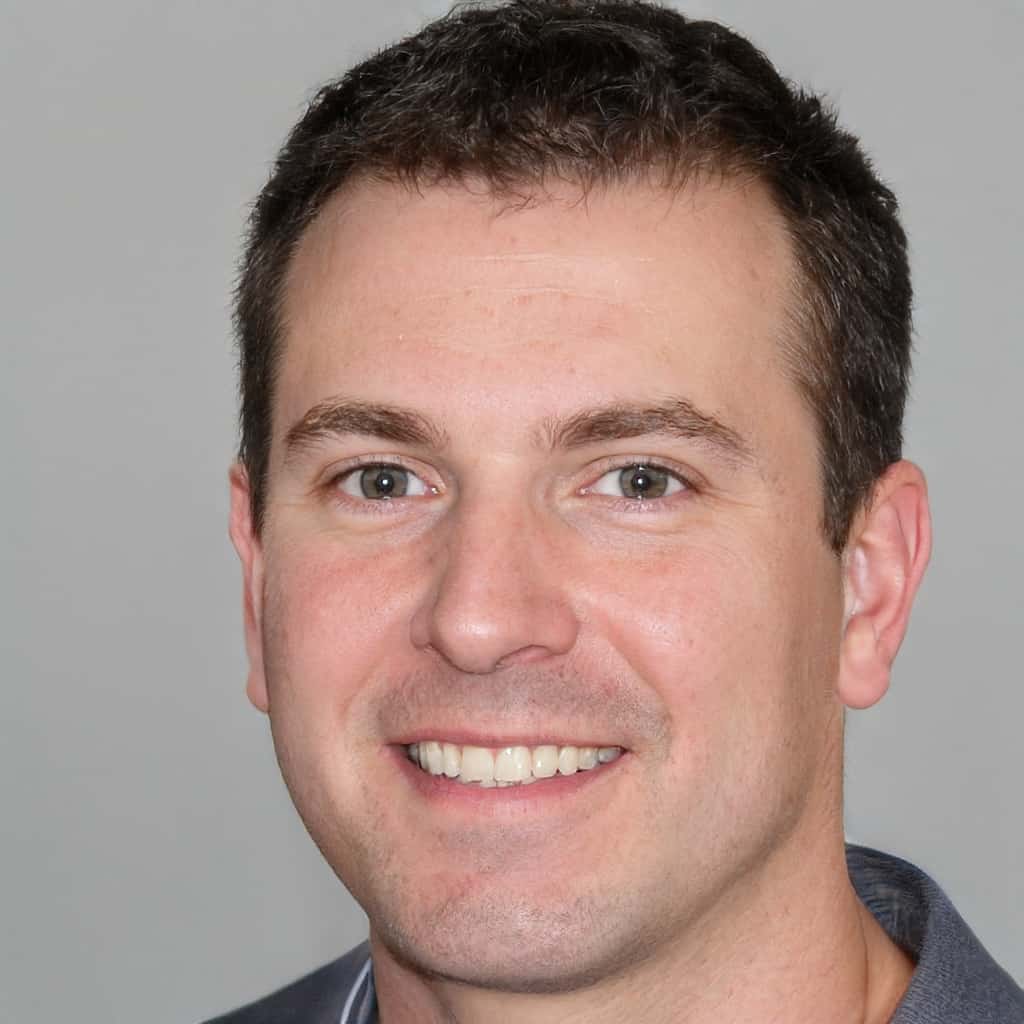 Mike Fellon was born and raised in Dallas, Texas. He inherited his hunting passions after his father John – he was fascinated by his stories, hearing how much attention, focus, dedication and patience he invested in shooting every animal. When he was old enough, his father first allowed him to shoot some cans and bottles with his shotgun, and then took him hunting – it was love at first sight. Mike has never stopped pursuing his hobby ever since.