There are a few rounds as versatile as the .17 WSM cartridge. As a rimfire round, it's a top choice for hunters of all types and is particularly effective for taking down targets at close to medium range. Thanks to its lightweight and excellent design, this cartridge can travel up to 3000 ft./s.
Naturally, you'll want a fantastic scope to go with any 17 WSM weapon. Finding the right scope for your next hunting expedition can be tricky without doing extensive research beforehand. That's why we put this guide together and did the research, so you don't have to. Below, you'll find the top 17 WSM scopes on the market plus some advice to help you pick out the best scope for your needs on your first purchase. Let's get started.
What is a 17 WSM Rifle Good For?
These weapons are designated vermin-hunters. The size and velocity of their rounds make them ideal for stopping coyotes and similarly sized animals. At the same time, these rounds don't tend to produce a lot of recoil, so they can be used with a broad selection of scopes.
---
What to Consider in an Ideal 17 WSM Scope
17 WSM scopes can vary drastically in their features and functionality. Let's go over the major things to consider as you browse so you pick the right scope for your rifle or hunting expedition.
Magnification Settings
Any scope will come with a series of zoom levels or magnification settings that determine how far it can increase your vision. Higher power scopes will narrow your field of view but will be exceptional for hitting targets upwards of 1000 yards away.
However, the 17 WSM round is best used for more common hunting scenarios that take place below 1000 yards. For this reason, we'd recommend that you look for scopes with magnification settings no higher than 12x or so. Naturally, we provided scopes within this range for your consideration below.
---
First or Second Focal Plane?
All rifle scopes will have a reticle either on the first or second focal plane. First focal plane reticles will seem to increase in size as you increase the scope's magnification power. They'll also seem to get smaller as you decrease magnification. This is useful because the reticle's holdover points will stay accurate relative to your target no matter what magnification setting you use.
On the other hand, second focal plane reticles never change size no matter how far you're zoomed in or out. This can be helpful for hunters that have scopes without a very wide magnification range, such as scopes with zoom levels between 3x and 8x.
There's no right or wrong answer for every hunter. That's why we provided scopes with both types of focal plane reticles for your consideration below.
---
Durability
You'll also want to find an excellent scope that is built to last. Not only does this save you money in the long run (by preventing you from having to purchase a new scope shortly after your first pick), but it also ensures that the scope can work in any weather or in a variety of hunting situations.
Always try to find scopes that are built with waterproof and fog proof functionality in mind. You should also look for scopes that have lenses that have been multicoated or otherwise insured against damage from dust or dirt. Multicoated lenses also usually provide superior visibility and light transmission.
All of the scopes below have some or all of these advantages that make them well worth your time and money.
---
Parallax Turrets
Finally, try to find scopes that give you the ability to compensate for parallax, either in the form of a side-mounted turret, like windage or elevation turrets, or in the form of an adjustable objective. Either of these tools will let you better land your shots at a distance and up close.
Many of the scopes below have some kind of tool to help you deal with parallax and its effects on your accuracy.
---
The 5 Best Scopes for 17 WSM
---
1. Vortex Crossfire II 2-7×32 Riflescope
Check Price on Amazon
Check Price on OpticsPlanet
Combining your rimfire .17 WSM rifle with this Crossfire II optic is a great idea for several reasons. For starters, it comes with magnification settings between 2x and 7x: perfect for short to medium-range shooting. The 32mm objective lens is multicoated to ensure optimal light transmission and to protect the lenses from dirt, oil, or water damage.
The rest of the scope is similarly durable and features waterproofing and fog proofing throughout. You can easily use this in inclement weather and not have to worry about its performance.
Also excellent is the fast focus eyepiece and reticle focusing tool you can use at the user end of the scope. This will allow you to sight-in to your target quickly and easily, even if they are on the move.
Good Adjustment Turrets
Of special note are the windage and elevation adjustment knobs that come with this scope. These will allow you to compensate for both wind and elevation differences between you and your target, and they click audibly with every adjustment so you can make changes even while your eye is on the target.
The only real downside is that it weighs 1.5 pounds, so it's a little heavier than many other optics on the market.
Pros:
Made with durable and weatherproof materials

Comes with excellent and multicoated lenses

Features easy to adjust windage and elevation turrets

Has a fast-focus eyepiece to let you acquire your target more quickly
Cons:
Weighs a little heavier than you may be used to
The Final Verdict
This affordable and flexible scope can work for a variety of rifles but is a particularly good match for .17 WSM firearms. It's a perfect pick for relatively short-range shooting and hunting in any environment or weather conditions. 
It would be also a perfect scope for .22 LR and M&P 15-22.
---
2.

Vortex Optics Diamondback 2-7×35 Rimfire, Second Focal Plane Riflescope – V-Plex Reticle (MOA)

Check Price on Amazon
Check Price on OpticsPlanet
Vortex's Diamondback series of scopes is one of its most popular. This particular Diamondback is a suitable partner for a 17 WSM rifle, as it can magnify between 2 and 7x and has a 35mm objective lens. This rimfire-designed scope is affordable and only weighs 14.2 ounces, making it lightweight and easy to mount on a variety of common firearms. You can even combine it with shotguns and muzzleloaders later down the road if you so choose.
More importantly, the scope comes with a simplistic V-plex reticle that doesn't have too many confusing holdover points or hash marks that might clutter your sight picture and make hitting your target difficult. This basic reticle is bolstered by multicoated lenses to provide crystal clear and bright imagery no matter the ambient light conditions around you.
Add to that a fast-focus eyepiece, which helps you center your sights on your target quickly, and you have an agile, responsive optic perfect for experienced hunters that want something affordable and functional in a single package. The scope is also well suited for hunting thanks to its weatherproof design. All the sensitive components are packaged in a hard-anodized, aircraft-grade aluminum tube that ensures durability and longevity.
Precision Turrets
Also nice are the pair of metal on metal zero resettable windage and elevation adjustment turrets. While these turrets aren't clearly marked, they do benefit from a precision glide erector system, which ensures that they will adjust consistently and accurately every time you tweak them with your fingers.
Pros:
Very affordable

Made with durable but lightweight materials

Has a set of quality lenses with extra coatings

Good windage and elevation adjustment turrets
Cons: 
Turrets would be a little better if they were marked
The Final Verdict
All in all, the Diamondback Riflescope is an affordable and effective piece of equipment that's perfect for combining with a similarly versatile 17 WSM rifle.
---
3. Leupold FX-I Rimfire 4x28mm Fine Duplex
Check Price on Amazon
Check Price on OpticsPlanet
Leupold has always made fantastic scopes, and this model is no different. It's actually a fixed magnification model, featuring a zoom setting of 4x for its 28 mm lens. This means you don't have to mess with changing magnification settings. However, this is an ideal zoom setting for 17 WSM cartridges, as it's perfect for hunting smaller animals within relatively close distances.
It's made with an ultra-lightweight design and built to withstand any inclement weather, allowing you to take it on any kind of hunting expedition. It's precision windage and elevation turrets offer finger-sensitive clicks with each increment shifted, so you can change these attributes without taking your eye off the target.
Scratch-Resistant Lenses
These lenses are some of the most durable on the market. They're scratch resistant to military standards, so you know that they are made with quality in mind. In short, these lenses will be able to continually deliver excellent sight pictures to your ocular lens without suffering in quality, even if the scope gets quite dirty.
Pros:
Lenses are very durable

Fixed magnification is great for 17 WSM

Turrets offer tactile feedback

Can be used in any weather
Cons:
Eye relief might be a bit

too

long for some
The Final Verdict
Overall, this is a durable but lightweight piece of equipment that's perfect as an agile scope to accompany 17 WSM rounds. It's automatically adjusted for parallax at 60 yards and has a smooth, easy-to-use reticle, plus scratch-resistant lenses that'll keep working for a long time to come.
---
4.

Simmons 3-9x32mm .22 Matte Black Riflescope

Check Price on Amazon
Check Price on OpticsPlanet
Another great choice for use with .17 WSM cartridges is this Simmons optic, which comes with magnification powers between 3x and 9x. Add to that a 32 mm objective lens and you have a scope that can work capably for close to medium-range combat or hunting scenarios.
Like many other top scopes, this includes a set of windage and elevation adjustment turrets you can use to compensate for those variables. The downside is that these aren't very clearly marked, so you'll need to make your adjustments carefully and have a good memory to take full advantage.
More impressive are the dovetail mounting rings that come included with the purchase. These will allow you to place the scope on your rifle quickly after taking it out of the box. Since it only weighs 9.6 ounces, it won't throw off the balance of your rifle, either.
Defensive Coatings
But of particular interest are the special coatings for the lenses and exterior of the scope. For instance, this optic features special "HydroShield" coatings that will ensure a clear sight picture even under heavy rain or fog. Other coatings on the lenses will deliver bright and clear sight pictures even if the light level in your environment is low.
We also really like the rubber surfaces on the top of the scope, which can help you keep ahold of the optic if you need to mount it in the field or take it off for some reason.
Pros:
Comes with dovetail mounting rings by default

Has excellent coatings for the lenses for a clear sight picture

Exterior is rubberized for easier gripping

Already corrected for parallax from 50 yards to infinity

Doesn't way very much at all
Cons:
Windage and elevation turrets are not clearly marked
The Final Verdict
This is ultimately a super affordable and functional scope that's a perfect combination for the .17 WS them rimfire cartridge. Try out for yourself and you'll see how useful it is in the field.
You can have a look at our selection of scopes for 45-70.
---
5. UTG 3-12×44 Compact Scope
Check Price on Amazon
Check Price on OpticsPlanet
This compact scope features magnification settings between 3x and 12x, providing lots of effective ranges to use with your 17 WSM. It's built with fully multicoated lenses that can provide extra durability and much better light transmission than you might initially expect. The purchase also comes with flip-open lens caps to preserve the lenses when they are not in use.
This scope further includes premium zero locking and resetting target turrets, plus a parallax knob. All three types of turrets adjust with precision and offer tactile responses to let you adjust for these variables without removing your eye from the target.
Illuminated Reticle
This scope's illuminated reticle is truly phenomenal. It features 36 different brightness intensities, each of which can be adjusted using the parallax knob. This is a bit difficult to get used to but well worth it in the end. The reticle also has special circuits to prevent it from fading even under heavy recoil. 
Pros:
Turrets are responsive and tactile

The reticle can be illuminated

Lenses are fully multicoated

Can be used in any weather

Has a lifetime warranty
Cons:
Illumination controls take a bit to get used to
The Final Verdict
All in all, this is a perfect scope for combining with 17 WSM cartridges. Its durability and adaptability in low light shooting conditions make it a prime piece of equipment for using during dusk or dawn, especially for hunting coyotes or similar pests that might be most active during these hours. The rest of its features are also excellent, particularly the turrets.
---
Frequently Asked Questions
Why Is The .17 WSM A Good Choice?
By far the most powerful modern rimfire in the 17-.22 caliber category, the 17 WSM is an incredibly powerful rimfire round.
It's a relatively new product, having been produced in 2012 and based on a 27 caliber nail gun blank cartridge. It has even less unfavorable wind drift or drop than the 17 HMR, and was designed with the goal of shooting exceptionally flat and carrying farther than any other current rimfire offering. It can withstand internal pressures that are 27% higher than the HMR, resulting in increased velocity and energy.
What is the history of the .17 WSM?
Because the.17 WSM has only been in production for less than a decade, it has a brief history. It was released in 2012 by Winchester and put into production in 2013, and it is still available in a limited number of rifles, with Savage Arms and Ruger producing the most commonly disseminated. The Volquartsen series rifles are ideal for shooters who like a conventional semi-auto rifle chambered in.17 WSM.
The round was designed by Winchester to be a dominant force in varmint eradication while maintaining the rimfire's simplicity and compactness. When overshooting is a problem and the targets are under 50 pounds, this is a suitable in-between cartridge.
How fast does a 17 WSM shoot?
3,000 ft/s
What has more energy: 17 WSM or 17 HMR?
The enhanced energy of the 17 WSM is especially crucial if you're going to be targeting predators like coyotes as well as lesser varmints like squirrels. This can mean the difference between aggravating an animal and causing it to become aware of your presence, or actually killing it in a clean, ethical manner. 
As can be seen, the 17 WSM has significantly more energy than the 17 HMR. The 17 WSM boasts 155 ft-lbs more energy out of the muzzle than the 17 HMR. This means that while the 17 WSM can be used as a coyote rifle, the 17 HMR lacks the stopping power required in most situations.
What's better: 17 WSM or 17 HMR?
Within 150-200 yards, each of these calibers will fly quickly. If you plan on plinking or target shooting, the 17 HMR's easier availability may be a compelling incentive to choose with that more established cartridge. However, if you intend to use this rifle for pest control and want to be able to take down larger animals than a ground hog, you'll need the 17 WSM's greater power and heavier bullets.
Who all makes a 17 WSM rifle?
Savage B-Mag bolt action, heavy barrel B-mag target edition rifles are now firing the 17 WSM. Ruger Model 77/17, Winchester 1885 Low Wall single shot, and Franklin Armory F-17 semi-automatic.
Is the 17 WSM or HMR more expensive?
The 17 WSM is a little more expensive than the.17 HMR—the HMR costs between $0.20 and $0.30 per round, while the 17 WSM costs between $0.30 and $0.35 per round—so if price is a factor, the HMR would be a better choice. There are even more ammo options for the 17 HMR.
---
Concluding our 17 WSM Scopes Guide
Overall, the right scope for your 17 WSM depends on how often you want to use it, what features you prioritize, and your budget. Hopefully, one of the above scopes checks all the boxes for you and your search is done. Thanks for reading and good hunting!
For fixed scopes, check our 1-8x scopes and 1-6x scopes guides.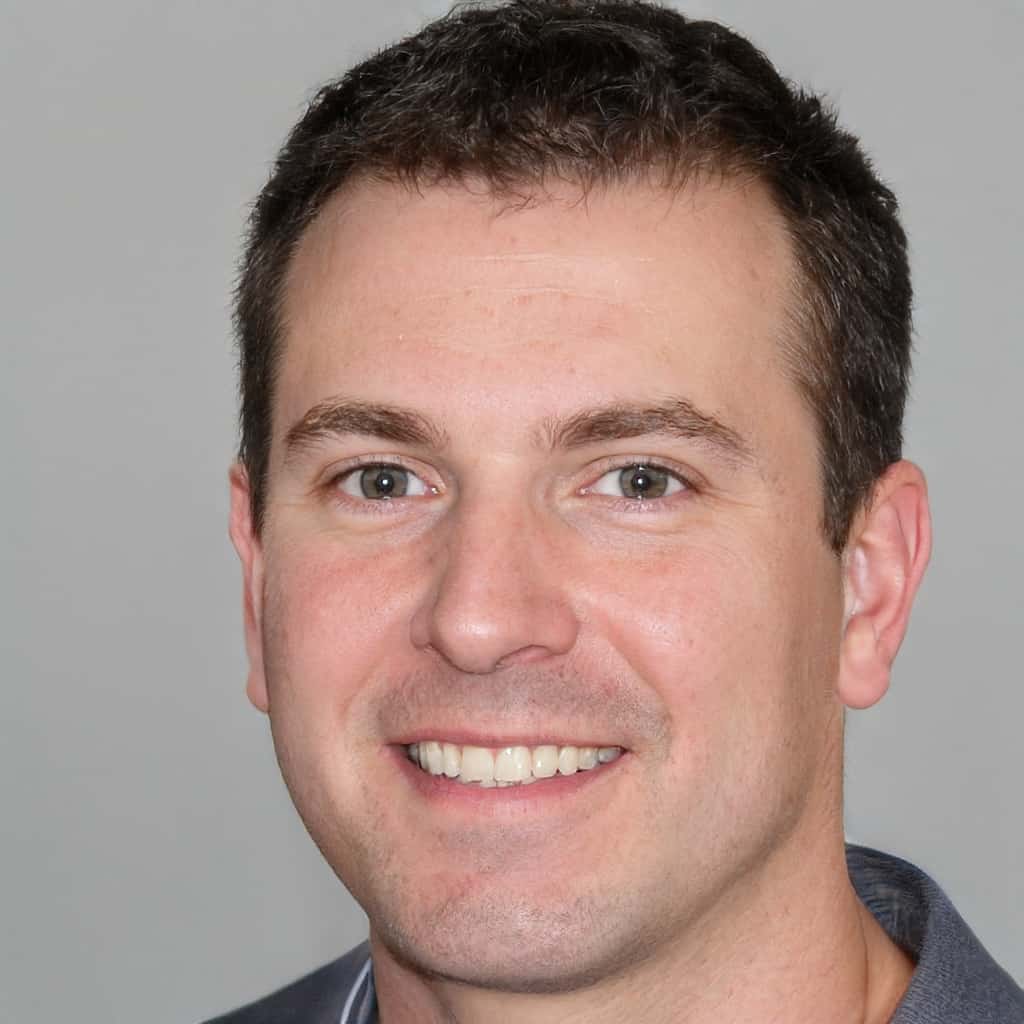 Mike Fellon was born and raised in Dallas, Texas. He inherited his hunting passions after his father John – he was fascinated by his stories, hearing how much attention, focus, dedication and patience he invested in shooting every animal. When he was old enough, his father first allowed him to shoot some cans and bottles with his shotgun, and then took him hunting – it was love at first sight. Mike has never stopped pursuing his hobby ever since.