So, you're in the market for a new rifle scope for your .45-70 caliber rifle?
This is a buyer's guide with features to look out for in various scopes along with reviews of four exceptional .45-70 scopes you can buy today.
The .45-70 cartridge is also known as the .45-70 Government. It was developed by the US Army for use in the Springfield Model 1873, right after the end of the American Civil War.
The .45-70 was and still is, a big hit among sports hunters in America because of it's sheer stopping power. It can be used to put down the biggest of the big game animals, even great bears. It has been used extensively to hunt the 'African Big Six' as well over its 150-year history. It doesn't mean it is good for long range shooting though, it excels at closer ranges.
It has been used to hunt everything from birds to elephants. Another impressive feature is that it does not destroy edible meat on smaller animals like deer, because of its low velocity.
Since you are in the market for a new rifle scope, we've compiled this best scope for 45-70 guide to make your job easier.
So, let's begin!
---
Factors to Consider Before Buying a 45-70 Scope
The .45-70 has a naturally steep trajectory. This means that you'll need to make precise distance, windage and altitude adjustments on all long-range shots.
Before you start shopping for a scope for this rifle, there are a few basic things you need to keep in mind.
Accuracy
The .45-70 is made for mostly close-range shooting of big game animals. So, the scope doesn't need to have high magnification levels, but it does have to have perfect accuracy, a high range of elevation and windage adjustments with fine, small, incremental divisions per click.
You also really need to get a scope with a parallax adjuster so that you hit your mark on the first shot. You don't want to miss and then have a buffalo or bear charge at you!
Light Transmission
Your scope should be able to produce crisp and clear images with perfect contrast from dawn to dusk. Since there's no telling how long it will take for you to hunt your targets down, you need a lens which will produce quality images in low-light conditions.
Multicoated, anti-reflective lenses are a must because they permit maximum light transmission. A good scope will have your back if it's dark, foggy or rainy.
Durability
Scopes don't come cheap, and you would want an investment that serves you well for many years. Also, bushes and trees in the forest are sure to give your scope a good battering. Your .45-70 deserves a scope just as sturdy as the bullet.
Scopes made out of aluminum alloy and anodized exteriors are the best when it comes to durability. You also need lenses that will not give way to inclement weather conditions. Lenses with Nitrogen housing and O-ring seals are usually waterproof, dust and fog proof and also, shock resistant.
Eye Relief
With the amount of recoil from a .45-70, eye relief is of paramount importance. You definitely need an eye relief of at least 3.5 inches and preferably, more.
If you're shooting from an unusual position or from a weird angle, you definitely stand a chance of the scope hitting your eyes if you don't have sufficient buffer (eye relief.)
The Reticle
Although you won't be shooting long range, you won't go right up to a large and dangerous animal either. The .45-70 has quite a steep trajectory, and you need your scope to compensate for bullet drop and windage over long distances. Having holdover positions and bullet trajectory prediction systems help a lot.
The crosshairs should be clean and uncluttered, along with providing enough information. It's also best if the crosshair is illuminated.
---
The 4 Best .45-70 Scopes
Now that you know what to look for in 45-70 optics, you're all set to go out, buy one and use it the great wilderness. Here are reviews for four scopes for the .45-70 we particularly like and endorse.
1.

Vortex Optics 3-9×40 Viper Riflescope

Buy on Amazon
Check Price on OpticsPlanet
Sport hunters who prefer taking down game with their .45-70 rifles will find a lot to like with this Vortex Optics rifle scope. With magnification settings between 3-9x, there's plenty of good zoom factors here for taking down targets at a variety of ranges. The 40 mm objective lens is fully multicoated to ensure long-term durability and excellent light transmission, even in lowlight environments.
What Makes This Optic So Worthwhile?
But this Vortex scope is worthwhile thanks to its overall durability as well. The scope body is made out of a single tube of aircraft-grade aluminum, so it only weighs 15 ounces yet should last for a long time to come.
The scope's reticle is set on to the second focal plane, meaning it won't shift sizes as you switch between magnification powers. The scope body features a hard-anodized finish to reduce corrosive damage. Plus, the optic has a whole is weatherproof: a perfect feature for hunters who may need to take the scope into inclement weather.
Even better, the scope comes with capped reset turrets. Windage and elevation can, therefore, be compensated for with confidence, and it'll be easy for any user to snap those turrets back to zero values in an instant.
Add to that an adjustable objective and a fast-focus eyepiece for tracking moving targets and it's easy to see why this optic is so versatile and high-quality all-around. There may be more specialized scopes that do better in one area or another, but in terms of overall utility, this Vortex scope can't really be beaten.
Pros:
Made of high-quality and long-lasting materials

Lightweight and easy to mount

Lens is made of multicoated glass

Has a fast-focus eyepiece
Cons:
Turrets aren't the most tactile on the market

Lacks obvious turret markings
The Final Verdict
In the end, this Vortex Optics scope is a quality choice if you want a versatile hunting instrument for the foreseeable future. In this way, it's quite similar to a .45-70 rifle in its utility.
---
2.

Simmons 8-Point 3-9x50mm Rifle Scope with Truplex Reticle


Buy on Amazon
Check Price on OpticsPlanet
Simmons also provides a quality hunting scope option for .45-70 rifle users. Designed for 3-9x magnification, it includes a 50 mm objective lens: large enough to ensure quality light capture and transmission, even in relatively low light environments.
Let's take a closer look at what makes this optic worthwhile.
What Makes the Optic So Great?
In addition to having fully multicoated optics, the scope is designed for long-term durability. It's totally weatherproof, so it's fine for taking into the field even when there is inclement weather to consider. But it's also recoil-proof: a great benefit for .45-70 rifle users.
This optic's windage and elevation adjustment turrets, despite being unmarked, can be locked to zero even under heavy recoil or shock damage (such as if you drop the scope by accident). The scope provides 3.75 inches of eye relief at maximum magnification and only weighs 13.2 ounces, so it's lightweight and responsive no matter how you plan to use it.
It also includes a QTA or quick target acquisition eyepiece, allowing you to use the scope for snapping in to your target even if it's on the move or is relatively small. The matte black finish will help you keep your stealthy presence hidden by preventing the sun from flashing on its surface suddenly.
As you can see, it's an ultimately quality optic that includes multiple top-tier features without any downsides. The biggest disadvantage is the lack of windage and elevation turret markers, but those can be compensated for by experience.
Pros:
Comes with good reticle and multicoated lenses

Has a stealthy matte black finish

Made for durability and light overall weight

Has a quick target acquisition eyepiece

Very resistant to recoil damage
Cons:
No markers on windage and elevation adjustment turrets
The Final Verdict
In the end, the Simmons 8-Point riflescope is a good optic for .45-70 rifles and their users. It's durable, versatile, and comes with good long-distance compensation controls to help you hit your target when it counts.
See our full Nikon ProStaff 3-9×40 review.
---
3. UTG 3-12X44 30mm Compact Scope, AO, 36-color Mil-dot
Buy on Amazon
Check Price on OpticsPlanet
Loaded with features and customizable options, the UTG 3-12X is a scope which keeps on giving. All the usual features complemented with additional accessories makes this scope one for the ages.
Why Is This Scope Is A Must Have?
Trajectory estimation is not a problem anymore with the TRE (Tactical Range Estimating) MilDot Reticle. With a little patience, you can improve your accuracy and precision, in ways you couldn't have imagined before. The number of target points on the reticle far outnumber the industry standard, making for a very accurate reticle.
The patented Illumination Enhancing technology provides the usual red/green dual color scheme along with 36 other choices of color, which you can get to choose. That's right!
You get to choose the color combination of the reticle from 36 different colors. It's ideal for varying light settings and is an absolute godsend for people who are color blind.
The turrets offer consistent and crisp adjustments at 1/4 MOA per click. They are lockable and have zero resetting as well. There is also a side wheel adjustable turret for parallax adjustment which offers an unparalleled parallax-free view from 10 yards up to infinity – a vast range. All this, combined with the trajectory estimating reticle is going to take your marksmanship to new heights.
As expected, the lenses are multicoated for maximum light transmission. They are also nitrogen purged and O-ring sealed to make them fog-proof, dust and waterproof. There is also an angled sunshade and flip-open lens caps which comes integrated with the scope.
Pros
Multi-color, customizable reticle

Parallax adjustment from 10 yards to infinity

Sunshade and lens caps

Lockable and resetting turrets
Cons
Not lightweight

Gets blurry above 10X
The Bottom Line
Because of its customization features, it's immensely fun to use. Then there's the accuracy. UTG has cut no corners with the resettable, lockable turrets, trajectory estimating reticles and parallax adjustment knobs. It's a professional's scope at an amateurs price tag.
---
4. BARSKA 6.5-20×50 AO Varmint Target Dot Riflescope
Buy on Amazon
Check Price on OpticsPlanet
If you're intent on shooting long range but don't want to dole out too much cash, then this is the model for you. Exceptionally budget-friendly, this one from Barska is a great beginner's long-range scope.
What Makes This Scope Great?
With a maximum zoom of 20X and a large 50mm adjustable objective lens, you can zoom into your prey as much as you want and have a large, bright picture on your lens.
The best feature about this scope is the exceptionally high wind and elevation adjustment turrets with 1/8 MOA adjustments. This makes for highly accurate adjustments which is very important in a long-range shooting scope.
The multicoated optics allow for great light transmission, and the Mil-dot reticle makes for added accuracy. There is also a parallax adjuster in the side, so you can make those long distance shots without facing parallax errors.
Waterproof, shockproof, and dustproof, the nitrogen purged lenses hold their own in all sorts of inclement weather conditions.
Pros
large objective lens

1/8 MOA turrets

Mil-dot reticle

Highly Affordable
Cons
The picture gets blurry at long ranges

Not too durable
The Bottom Line
Although it lacks the craftsmanship of a Leupold, it is a great budget scope for long range shooting. The wind and elevation turrets with their 1/8 MOA gradation is excellent for making small adjustments on those long-range shots.
---
Frequently Asked Questions
Is 45-70 worth it?
Although the .45-70 is a highly accurate cartridge, it is difficult to shoot at extended distances due to the bullet's moderate velocity and poor ballistic coefficient, which combine to generate a fairly steep trajectory. Between 350 and 400 yards, a bullet dropped nearly 50 inches with a.45-70 load.
What is the .45-70?
The 45-70 rifle cartridge, commonly known as the.45-70 Government, was created at the United States Army's Springfield Armory for use in the Springfield Model 1873, dubbed the "Trapdoor Springfield." by collectors. The new cartridge replaced the stop-gap 50-70 Government cartridge, which was introduced one year after the American Civil War ended in 1866.
What is the accuracy for the .45-70?
The 45-70 Springfield's minimum acceptable accuracy was about 4 inches (100 mm) at 100 yards (91 m), but the heavy, slow-moving bullet had a "rainbow" trajectory, dropping several yards (meters) at ranges more than a few hundred yards (meters). A experienced shooter could reliably strike targets measuring 6 6 feet (1.8 m) at 600 yards (550 m) while firing at a known range. Because precision targeted fire on a man-sized target was only effective to around 200–300 yards (180–270 m), it was mostly useful in mass or volley fire.
What was the predecessor to the .45-70?
The .50-70-450. 
The .50-70-450 cartridge was adopted in 1866 and used in a variety of rifles until 1873, many of which were percussion rifled muskets converted to trapdoor action breechloaders. 
The trapdoor breechblock was milled out of the back of the barrel, and a.50 caliber "liner" barrel was installed inside the.58 caliber barrel. The .50-70 bullet was popular among hunters because it was larger than the .44 caliber and hit harder (see terminal ballistics), but the military concluded in 1866 that a .45 caliber bullet would provide better range, penetration, and accuracy. Despite this, the .50-70 was adopted as a stopgap measure until a better rifle and cartridge could be created.
Was the .45-70 successful with hunters?
The .45-70 was an instant hit among sportsmen, as is typical of military ammunition, and the .45-70 is still in use today. The conventional 405-grain load is now considered suitable for any North American big game within its range constraints, including great bears, and due to the bullet's low velocity, it does not ruin edible meat on smaller animals such as deer. It's ideal for big-game hunting in bush or thickets, where range is normally limited. 
The .45-70 has been used to hunt the African "big-five." when loaded with the right rounds at the right velocities. The .45-70 cartridge has been loaded and used to hunt everything from birds to elephants, and new development work is still ongoing.
Is the 45-70 obsolete?
The .45-70 isn't an out-of-production cartridge. "obsolete" or "no longer in general use" is what "no longer produced or practiced" signifies. The .45-70 is not obsolete because many shooters still use it. They're still being made, they're still in widespread usage, and they're still effective.
---
Final words
Well, that ends our review of the best scopes for 45-70 Government. There is no one scope which will suit all requirements, and they all have their pros and cons. So it's best to read the buyers guide and then decide what's most important to you.
The four scopes reviewed here do a great job of covering the basics and are guaranteed to be a worthy addition to your hunting arsenal.
So go ahead, let's get shooting.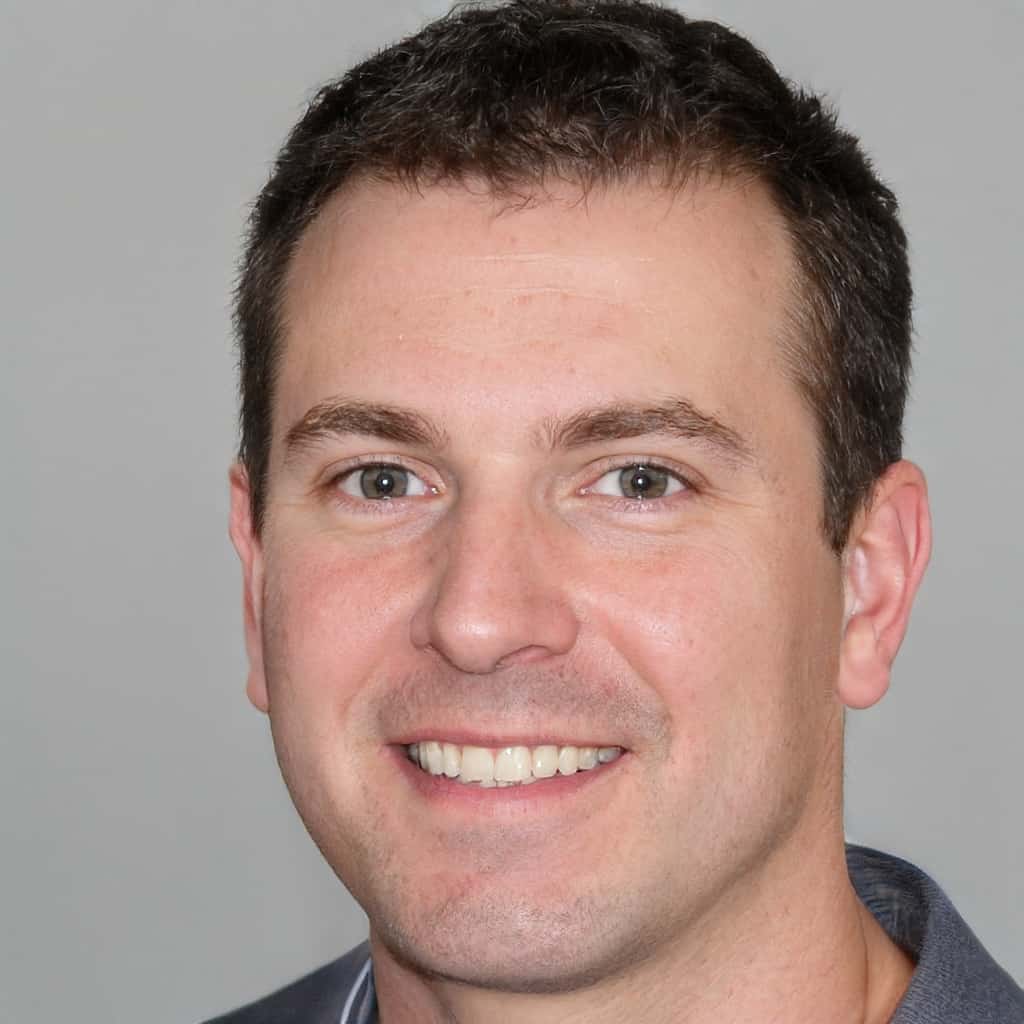 Mike Fellon was born and raised in Dallas, Texas. He inherited his hunting passions after his father John – he was fascinated by his stories, hearing how much attention, focus, dedication and patience he invested in shooting every animal. When he was old enough, his father first allowed him to shoot some cans and bottles with his shotgun, and then took him hunting – it was love at first sight. Mike has never stopped pursuing his hobby ever since.