When it comes to wild game hunting, whether you're a seasoned professional or an enthusiastic amateur, there's no denying the popularity and effectiveness of 3-9×40 scopes. These scopes have become a staple in the hunting community worldwide, and for good reason.
The power magnification range of 3-9x is perfectly suited for the sport, providing the versatility needed to accurately engage targets at various distances. It strikes a balance between a wider field of view at lower magnification and the ability to zoom in for precise shots when hunting large game such as deer or wild moose.
The best 3-9×40 scopes are designed to meet the needs of all types of shoots. These high-performance optics boast rugged construction, ensuring they can withstand the recoil forces generated by a wide range of calibers, from the standard .243 to the more powerful .340. With such durability, these scopes become reliable companions in the field, capable of enduring the demanding conditions of wild game hunting.
However, with the abundance of options available in the market, selecting the perfect 3-9×40 scope for your specific needs can indeed be a daunting task. It requires careful consideration of several factors, including your preferred hunting style, the type of game you pursue, and the specific features that matter most to you.
But fear not! I'm here to guide you through this process. Today, I've tested a bunch of 3-9×40 scopes to assist you in finding the ideal 3-9×40 scope that will complement your hunting endeavours. This guide is filled with valuable insights and  to ensure you make an informed decision.
With the range of scopes I've tried , I'm confident that one among them will match your unique requirements and preferences. Whether you prioritize exceptional optics, rugged construction, advanced features, or a combination of these factors, there's a scope waiting to be your trusted hunting companion.
So, take your time to explore the guide, consider the recommendations, and select the 3-9×40 scope that resonates with you. I'm confident that armed with the knowledge and options presented in our guide, you'll find the perfect scope for your next hunting expedition. Here's to a successful and memorable hunt!
---
The 5 Best 3-9×40 Scopes
---
1. Vortex Crossfire II 3-9x40mm SFP
Buy on Amazon Check Price on OpticsPlanet
When it comes to 3-9×40 scopes, Vortex Optics makes the best, in my opinion. The Crossfire II series is truly remarkable, so let me show you why.
My Feeling After Using This Product
First and foremost, the Crossfire II scope comes with a durable construction in every way. The lenses are coated with protective materials to prevent degradation and light glares, while the body of the scope is made from resilient aircraft-grade aluminum. All in all, you can expect this scope to work in any inclement weather or hunting environment.
However, I was also pleased to find that the Crossfire II comes with capped, zero-resettable windage and elevation adjustment turrets. These turrets can be adjusted with your fingers, so you don't need to use tools. They click audibly, which I also appreciated because it allows you to modify your scope while keeping your eye on the target.
The V-plex reticle is another standout feature. This all-purpose, streamlined hunting reticle is great for keeping track of small, fast-moving targets, such as small critters or game that might otherwise blend in against the brush. If you prefer a more detailed reticle with additional information, on the other hand, another scope could be a better choice for your needs.
Product Highlights
Overall, however, the long eye relief and forgiving eye box were the most notable features of this optic. In a nutshell, the fast-focus eyepiece helps you acquire your target quickly and easily, even if it is small and on the move. In my opinion, this is an excellent feature that cements the Crossfire II as the best 3-9×40 scope overall, particularly for hunters who want a piece of equipment they can rely on time and again.
Common Problems and How to Deal with Them
If there's a downside to this scope, it's minor: a lack of markers on the windage and elevation turrets. I found this to be a little annoying, but far from insurmountable. For example, you can mark the turrets yourself with a white permanent marker, or you can just remember where you set your windage and elevation when you make adjustments. In either case, this downside is not enough to make the Crossfire II not worth your time and money.
Key Features
3-9x magnification
40mm objective lens
SFP scope
Pros
Excellent lenses
Durable construction
Phenomenal eyepiece and eye relief
Affordable price
Cons
No markings on windage and elevation turrets
Basic Parameters
| | |
| --- | --- |
| Manufacturer | Vortex Optics |
| Weight | 15 oz |
| Eye Relief | 3.8"-4.4" |
| Magnification | 3-9x |
| Field of View | 12.5'-34.1' |
The Bottom Line
All in all, the Crossfire II is the go-to choice for 3-9×40 scopes, in my eyes. Consider it if you want a top-tier piece of equipment without having to break the bank. Also check my full Vortex Crossfire II 3-9×40 review.
My rating: 4.9/5
---
2. Leupold VX-Freedom 3-9x40mm SFP
Buy on Amazon Check Price on OpticsPlanet
Leupold's VX-Freedom Scope is another top-tier 3-9×40 rifle scope thanks to its durability, lenses, and other key features, which I will break down below.
My Feeling After Using This Product
VX-Freedom Scope, for example, is built for all-weather functionality. It is 100% waterproof, fog proof, and shockproof. That last element, I found, makes it a great choice for pairing with high recoil weapons that might otherwise degrade the quality of lesser scopes over time. With the VX-Freedom Scope, you never have to worry about it failing you in the field.
The scope also comes with a matte finish, which is great for stealth and for reducing sun glare if you like to shoot in bright light environments. That's bolstered by an aircraft-grade aluminum body, which has been punisher tested to guarantee performance over a lifetime. Leupold itself has a lifetime warranty with this scope, adding even more value for money. The warranty kicks in whenever the scope has a mechanical failure that arises from some manufacturing issue, no matter the part or problem.
But I also really liked the precision adjustable windage and elevation turrets. These are marked, audible, and tactile, and I really like how easy they are to use and how functional they feel when you spin them from side to side. Since they can be zero-reset, switching them to their original values is quick and simple.
Product Highlights
However, the VX-Freedom Scope's standout feature is the proprietary Twilight Light Management System. Put simply, the Light Management System allows the scope to capture about 10 extra minutes of shooting light at the beginning and end of the day, during dusk and dawn (when many animals are up and about).
This feature alone makes the VX-Freedom Scope a stellar 3-9×40 scope for hunters, particularly those who want to maximize their chances of bagging the big game. It's a phenomenal addition that I wish was present in other scopes.
Common Problems and How to Deal with Them
The only real flaw with the VX-Freedom Scope is the price, which is usually around $300 or more. Thus, it's one of the most expensive 3-9×40 scopes you can purchase, and it's far from a cost-effective option. Still, if price is no object and you want the best of the best, the VX-Freedom Scope is your ticket. Remember, the lifetime warranty will net you a free replacement scope if there's some issue out of the box with the optic.
Key Features
3-9x magnification
40mm objective lens
SFP scope
Pros
Excellent light collection from the lenses
Very durable
Resistant to shock damage
Matte black finish
Lifetime warranty
Cons
A little more expensive than average
Basic Parameters
| | |
| --- | --- |
| Manufacturer | Leupold |
| Weight | 12.2 oz |
| Eye Relief | 3.7"-4.2" |
| Magnification | 3-9x |
| Field of View | 13.6'-33.1' |
The Bottom Line
All in all, the Leupold VX-Freedom Scope is one of the best 3-9×40 scopes, bar none. Pick it up if you are willing to spend a little extra cash for a little extra hunting functionality.
My rating: 4.9/5
---
3. Bushnell Banner 3-9x40mm Rifle Scope
Buy on Amazon Check Price on OpticsPlanet
Bushnell makes some of the best scopes of the business, so I was pleased to see that the Banner Riflescope met my qualifications to be one of the top 3-9×40 optics on the market.
My Feeling After Using This Product
The Banner Riflescope has plenty of extra features that make it worth your time, starting with fully multicoated lenses. These lenses are bolstered by several layers of antireflective coatings, guaranteeing bright and high-contrast sight pictures and images. It's a truly excellent scope for this feature alone, especially since those coatings ensure resilience against dust, water, and other types of damage.
However, it's also very durable, featuring IPX7 waterproof construction and fog-proving functionality. You should feel safe and confident using this scope in any inclement weather or hunting trip, as it should continue to perform admirably no matter how wet or foggy it is.
The Banner Riflescope further benefits from a fast-focus eyepiece, as well as a Multi-X reticle. This reticle is designed for fast and easy target acquisition, particularly when combined with the eyepiece itself. It's a great 3-9×40 scope for tracking fast-moving targets or hitting small targets at a distance, at least during my time with the optic.
Product Highlights
The lenses have special Dusk & Dawn Brightness (DBB) coatings. Put simply, these special coatings bolster clarity and brightness during the dusk and dawn hours of the day. Like the Leupold scope above, this makes the Banner Riflescope a phenomenal optic for hunters of all stripes, especially if you like to be active at the beginning and end of the day.
Common Problems and How to Deal with Them
On the downside, the Banner Riflescope's windage and elevation turrets, while functional, are far from ideal. They aren't marked, and they feel a little slippery to the touch. They can work in a pinch, but I would heavily recommend tuning them up if possible, plus spending some time getting used to them before taking the scope into the field.
This is an inevitable downside, in my opinion, given the overall affordability of the scope. It's one of the most cost-effective optics for 3-9×40 rifle users overall, so it could still work as a scope for a new hunter or a replacement to stand-in for a better model while you save up some cash.
Key Features
3-9x magnification
40mm objective lens
SFP scope
Pros
Very affordable
Excellent lenses
Made to be durable
Cons
Windage and elevation turrets aren't amazing
Basic Parameters
| | |
| --- | --- |
| Manufacturer | Bushnell |
| Weight | 13 oz |
| Eye Relief | 3.3" |
| Magnification | 3-9x |
| Field of View | 14'-40' |
The Bottom Line
In the end, I'd recommend the Bushnell Banner Riflescope for beginner hunters or those on tight budgets. But if you want something that will last much longer and that offers better turrets, you'll need to spend a bit more money.
My rating: 4.5/5
---
4. Leapers UTG 3-9x40mm Rifle Scope
Buy on Amazon Check Price on OpticsPlanet
UTG is also well known in the scope manufacturing industry. Its 3-9×40 Hunter Scope is, in my opinion, a particularly good choice.
My Feeling After Using This Product
Firstly, the Hunter Scope comes built with user-friendliness and durability in mind. For example, it is shockproof, fog proof, waterproof, and essentially functional in any inclement weather. Because of this, you can use it even if it is rainy or foggy out. Emerald lens coatings protect the lenses of the optic while the body is guarded by durable aircraft-grade aluminum construction.
However, the Hunter Scope also comes with flip-open lens caps, plus Weaver and Picatinny mounting rings. When I tried this scope, I found I could quickly and easily mount it to my rifle of choice without having to purchase additional accessories. That's actually an invaluable benefit, especially if you need a scope quickly or if you don't want to have to hunt for the right rings for the optic.
The Hunter Scope's zero locking and zero resetting windage and elevation turrets are also phenomenal. These allow you to quickly lock both values in a certain position, preventing you from accidentally bumping into them and adjusting those values by accident. They're tactile, audible, and feel great to use.
Product Highlights
The Hunter Scope's main draw, however, is the illuminated reticle. It's a mil-dot reticle featuring holdover points and hash marks to help you estimate things like windage, elevation, and bullet drop. The reticle can further be optimized with a parallax adjustment knob on the side, making it great for long-distance target shooting and hunting.
It's all bolstered by the EZ-TAP Illumination Enhancing system. I found that this included 36 different colors and a dedicated dual-color mode for the illuminated reticle. Put another way, you can paint the reticle in whatever color you like depending on the background of your target, the light environment around you, etc. It's a top-tier hunting feature.
Common Problems and How to Deal with Them
The Hunter Scope's big downside is its weight. At 21.1 ounces, it's a little heavier compared to many other top optics on the market. You'll have to practice with this and make sure it doesn't offset the balance of your favorite weapon too much before taking it into the field.
Key Features
3-9x magnification
40mm objective lens
SFP scope
Pros
Top-tier illuminated reticle with many settings
Let's you eliminate parallax
Great durability
Comes with lens caps and mounting rings
Cons
A little heavier than you may be used to
Basic Parameters
| | |
| --- | --- |
| Manufacturer | UTG |
| Weight | 21.1 oz |
| Eye Relief | 3.2"-3.9" |
| Magnification | 3-9x |
| Field of View | 11.5'-34.5' |
The Bottom Line
All in all, the UTG Hunter Scope is still an excellent 3-9×40 optic, particularly if you want one with an illuminated reticle and plenty of accessories for ease of use.
My rating: 4.8/5
---
5.

Burris Fullfield II 3-9×40 Hunting Scope
Buy on Amazon Check Price on OpticsPlanet
I found during my testing the Bushnell's Fullfield II Hunting Scope is a great choice of 3-9×40 scope, and here's why.
My Feeling After Using This Product
In addition to being relatively affordable, the Fullfield II Hunting Scope is designed with a one-piece tube of aircraft-grade aluminum, plus reinforced quad-seal gas seals for added weatherproof functionality. In my tests, I found it was completely reliable in inclement weather, including thick fog.
The scope overall also comes with a durable and integrated eyepiece design. With a no-slip grip for added ease of use, this eyepiece makes it simple for you to keep track of your target and quickly sight-in to your prey, whether that's a small animal, an immobile target, or something else.
The Fullfield II Hunting Scope also comes boosted with four different reticle choices. You can pick from a more streamlined reticle option if you dislike clutter, or you can opt for a reticle that includes various holdover points and hash marks. The holdover points can help you hit long-distance targets while compensating for things like bullet drop.
Product Highlights
I have to point out the high-quality and precision ground lenses. These are larger than those you'll see on comparable scopes, and they're designed for maximum light transmission and overall performance. Hi-Lume coatings eliminate glare and improve color contrast, enabling you to see a sight picture that'll benefit your hunting efforts rather than hinder them.
Overall, I haven't seen scope lenses of this quality very often, so they're definitely the standout feature of the Fullfield II Hunting Scope.
Common Problems and How to Deal with Them
The Fullfield II Hunting Scope's only big issue is the lack of markers on the windage and elevation turrets, which themselves are not as precise or tactile as I'd like. However, they still get the job done, and you can rely on them to help you hit your targets while compensating for wind and elevation differences.
Key Features
3-9x magnification
40mm objective lens
SFP scope
Pros
Lenses are among the best in the industry
Excellent construction
Several reticle choices
Cons
Windage and elevation turrets could be better
Basic Parameters
| | |
| --- | --- |
| Manufacturer | Bushnell |
| Weight | 13 oz |
| Eye Relief | 3.1"-3.8" |
| Magnification | 3-9x |
| Field of View | 13'-31' |
The Bottom Line
I'd easily recommend the Bushnell Fullfield II Hunting Scope for fans of multiple reticle choices and quality scope design.
My rating: 4.7/5
---
What to Look out for Before Buying the Best 3-9X40 Scopes?
---
Buying the right 3-9×40 rifle scope that best suits your needs can indeed be a difficult task to accomplish without the proper know-how.
So, to help you out on your search, I will be going over some key factors in my buyers guide that you must definitely look out for.
Scope Construction
Before you invest time thinking about the more complex hardware features, you must first take into consideration the basic build of a scope, and if it will suit your hunting environment, to begin with.
Even though the majority of the 3-9×40 optics are nowadays designed to be fog and waterproof, not all of them will be able to withstand conditions like excessive heat and moisture.
But, if your hunting climate is predominantly standard, then there is no need to invest a lot in the construction. However, if the environment is usually harsh, then it's better to make sure that the scope body is as durable as it can get.
Additionally, if you have a high recoil rifle like the .340 Weatherby Magnum Bolt action, or even something like the .308 Winchester, then shock resistance is of paramount importance.
All of the scopes I tested are durable enough.
---
The Focusing Mechanism
A lot of the user comfort and convenience has to do with the focusing mechanism. So, going for a scope whose focusing mechanism doesn't fit your shooting style and needs will not offer you with the enjoyable hunting experience that you're looking for.
And when it comes to focusing mechanisms, there are primarily two types, the collar style, and the knob style.
The collar style will allow you to employ a focusing collar, while the knob style, on the other hand, will provide a small knob right above the eyepiece.
Hence, the style you go for will heavily rely on your preferences, so, it's necessary to study up on these two types to know which one will fit your style better.
The mechanism will also depend on what you choose to hunt. 3-9×40 scopes are basically used to hunt larger prey like deer, bears and boars, so depending on the game the preferred mechanism might differ. 
---
The Scope Features
When purchasing one of the best 3-9×40 scopes, there are primarily four components that you should always take into consideration before making the purchase: zoom, resolution, parallax, and reticle.
The standard parallax for any 3-9×40 scope is around 50 yards, which is something you should ideally look for.
And for zoom and resolution, two options exist in optical and digital.
Whereas an optical zoom will help you magnify an image without affecting the resolution too much. The Digital zoom, on the other hand, improves the image while compromising on the resolution.
Hence, it's wise to go for a scope that houses both zoom qualities along with a high-quality reticle for precision and accuracy.
---
Frequently Asked Questions
What range is a 3-9×40 scope Good For?
Close-range or medium-range shooting (up to 200 yards) is ideal with the 3-9×40 scopes. When you use the 9x magnification to scope a target 200 yards distant, it appears to be only 22 to 25 yards away. You can always strike your targets if you zero your scope appropriately.
What do the numbers mean?
Each number has a different meaning. When compared to seeing with the naked eye, the 3 indicates that your target will appear three times closer.
The number 9 also indicates how much closer your object will look, allowing you to adjust magnification if necessary. The lens diameter, measured in millimeters, is 40MM.
Because it can be changed from 3 to 9 times magnified, this riflescope is also known as a variable scope. We prefer variable scopes since they have a wider range and give us more versatility when we're out shooting.
What is an objective lens?
The diameter of the objective lens on medium variable scopes spans from 40 to 50 millimeters, however most objective lenses are between 40 and 44 millimeters in diameter.
When objective lenses are greater than 44 millimeters, the rifles can feel unbalanced, so don't go for a bigger scope just because the number is higher.
Another factor to consider is how we perceive through the lenses. A larger lens allows for more light, which results in a brighter image. Wider-diameter lenses can also make it easier to concentrate on and shoot.
When you can look through a lens more easily, you'll get natural eye relief because the exit point is larger.
Larger scopes necessitate taller rings in order to properly attach the scope. The scope will also be a touch taller than smaller scopes, which can make using a standard stock comb height difficult.
What kind of scope do you use for deer hunting?
For whitetails, mule deer, and elk at closer ranges and during daylight hours, a basic 3-9×40 scope should suffice. In fact, for deer shooting, this is arguably the most popular and optimal scope magnification.
What is a reticle on a scope?
A reticle is a grouping of small lines or fibers in an optical device's eyepiece. As if you were looking through a rifle scope. Understanding rifle sight reticles can help you improve your shooting, especially as you progress to smaller targets at longer range.
Is it smart to hunt with a scope?
For most hunters, a high-quality scope is an excellent choice. A good scope with a big objective lens will collect a lot more light than iron sights. This is especially crucial when hunting, because the first and last hours of light each day are some of the most productive.
How far forward should I mount my scope?
Three to four inches is a good starting point. Every new sight requires you to focus the eyepiece, and hence the reticle. To see the reticle clearly, point the scope at a flat surface a few yards away.
---
My Final Thoughts
Before picking a 3-9×40 scope, it's important to look out for the features that they come in, and how they will be able to fit your hunting style. While one in our list boasts extreme durability, another has a commanding hand over accuracy and precision. So, it's crucial to first weigh out what is important to you in a scope and what isn't.
Hope you found our guide to be helpful.
If you are looking for scopes for longer ranges, you can check my guides on 338 Lapua Mag and M4 optics.
Till next time!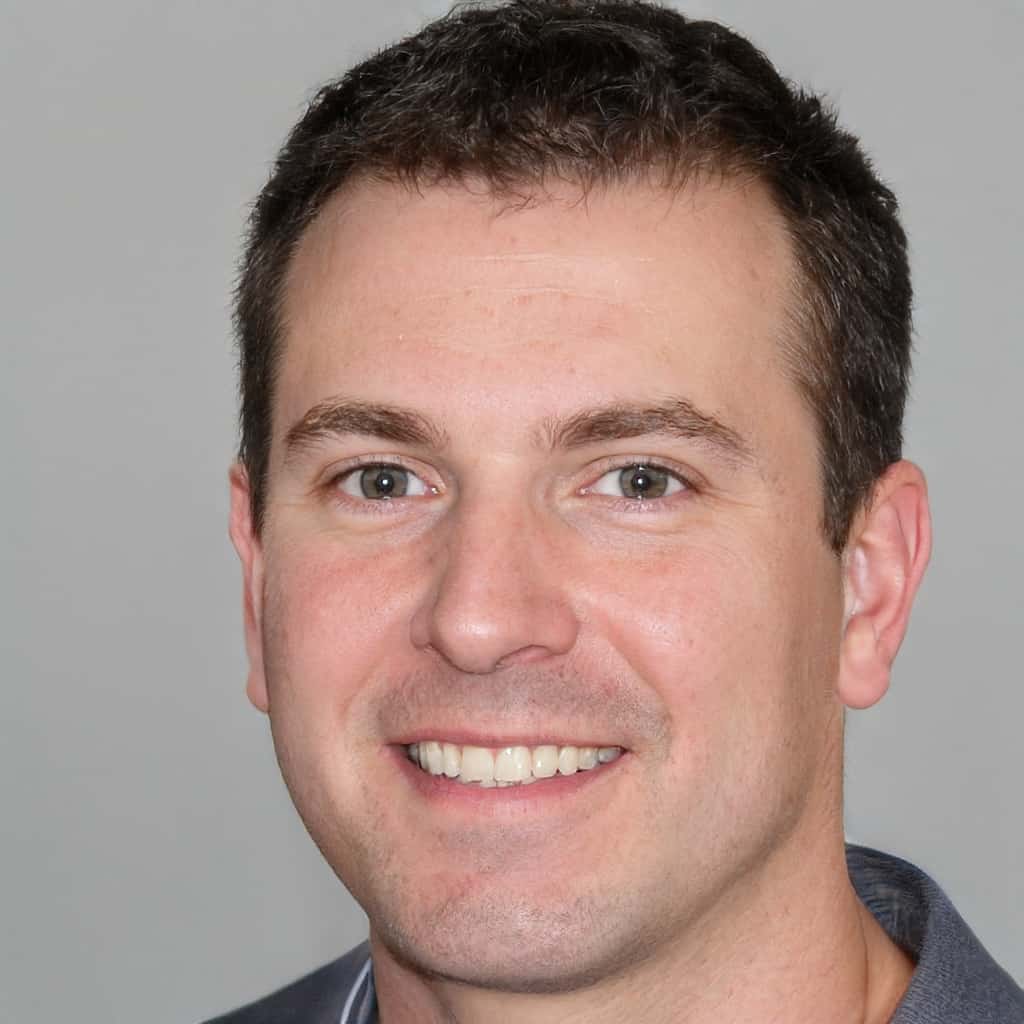 Mike Fellon was born and raised in Dallas, Texas. He inherited his hunting passions after his father John – he was fascinated by his stories, hearing how much attention, focus, dedication and patience he invested in shooting every animal. When he was old enough, his father first allowed him to shoot some cans and bottles with his shotgun, and then took him hunting – it was love at first sight. Mike has never stopped pursuing his hobby ever since.