NcStar isn't as well-known as Vortex or Leupold, but they've made a mark in the rifle optic market that can't be ignored. Let's examine this rifle scope company and check out a few of their best optics to see what all the fuss is about.
---
NcStar Optics History
Some rifle optics companies were founded over 100 years ago and others have made a splash in the market in less than 10 years. NcStar is a bit in the middle, as they were founded in Southern California in 1997. While they originally didn't produce many optics and weren't quite as popular as brands with a more secure hold on the market, they did eventually grow due to their affordability and ease of use.
NcStar's scopes are best known for their low asking prices. While their website does offer quite expensive optics when you get into their higher-quality selections, most NcStar scopes are among the lower price range around $200 or below. This is certainly a big part of their appeal and a chief reason why you'll find their scopes online so often.
So does a low asking price necessarily indicate low performance? Not really, in our experience, so long as you know what you're paying for. Most NcStar optics tend to be on the smaller side of things, oftentimes with lighter weights compared to rifle scopes of a similar type or magnification range.
Indeed, NcStar scopes often look considerably more compact than scopes of a similar price range. This does make them great choices for lighter rifle builds that can't take much extra weight without offsetting the balance.
In particular, NcStar is known for decent red dot sights, which provide tactical accuracy for shorter range engagements rather than long-distance hunting. In addition, many (if not most) NcStar optics or scopes come with rail mounting systems or apparatuses built into their design.
This is a huge advantage when it comes to ease-of-use. Most rifle scopes require you to purchase a separate rail system (either Picatinny or Weaver) or mount the scopes using rings. Both options require you to spend a little extra cash, but NcStar saves you that money by including a rail with the majority of their purchases.
Many of NcStar's scopes also incorporate illuminated reticles for added visibility during low light conditions or for better picking out your reticle against a similarly colored target.
Finally, you can get lots of NcStar scopes in very similar models compared to one another with only one or two features changed. This is great if you enjoy a general model of compact scope but want a particular kind of reticle or magnification range.
---
NcStar Scopes Reviews
Let's check out a few examples of top-tier NcStar scopes so you can see what they offer on average. All three will have the same magnification range and the same size of objective lens so we can focus on the differences between each optic instead of their effective ranges or fields of view.
1. NcStar Mark III Tactical P4 Sniper 3-9×42 Scope
Check Price on Amazon
Check Price on OpticsPlanet

This first NcStar choice is a tactical scope that has magnification settings between 3-9x with a 42 mm objective lens. As a tactical scope, it not only allows you to use the optics to engage your targets at further distances but also incorporates a backup red dot sight that you can engage whenever it is convenient.
This red dot functionality is a huge selling point and makes this a great scope for tactical marksmen or close quarters hunters. The main optic is variable and lets you swap between closer or farther zoom levels, but the red dot sight affords a much broader field of view.
Both the red dot sight and the main optical lenses are multicoated to improve their light transmission and durability. While this is a great advantage, the main variable lens is most notable thanks to its red or green illumination settings. This illumination feature can be fine-tuned using multiple brightness settings, which you can control via a side-mounted turret where you would normally find a parallax control on longer-range rifle scopes.
There are a pair of windage and elevation adjustment turrets, although these are not as precise as those offered by other scopes. They're best used as ancillary accuracy boosters than the fine tools you'd expect from longer-range optics. Eye relief is one notable place where this optic fails, as it's only about 2 inches no matter how far you're zoomed in.
When it comes to mounting, this scope demonstrates the signature ease of use that we mentioned NcStar is well-known for. It can mount directly to the ocular lens housing with a Weaver-style platform that comes with the purchase. This not only makes it easy to mount on your favorite weapon platform but also allows you to swap between weapons at your leisure.
It doesn't weigh much either, measuring in at only 16.7 ounces. An included sunshade will protect the lens over time. A matte black finish both makes the scope look stylish and prevents it from glaring in the sun. This is helpful both from a hunting perspective – as your prey won't be alerted to your presence – and from a tactical engagement viewpoint. Stealth is sometimes critical in a life or death engagement.
Features:
Has Weaver rail mounting option

Red and green illuminated reticle

Red dot sight included
Pros:
Has matte finish

Can be used for distance or tactical shooting

Multicoated lenses

Easy to mount

Has a sunshade
Cons:
Eye relief could be better

No parallax control
Bottom Line
All in all, this compact optic proves that NcStar delivers a good balance of function and affordability. It's not the tightest or more advanced scope on the market, but it's a pretty good choice as a versatile and tactical optic or a great beginner piece.
If you are interested in our other reviews have a look at Bushnell Engage review or 5 best prism scopes review. 
---
2. NcStar 3-9X42 Compact Sniper Scope
This scope features the same magnification and lens attributes as the above model, but it lacks a red dot sight mounted near the ocular lens. It still features the same red/green illuminated reticle and associated control, however.
This scope is notable because it's a little easier to change the magnification setting here than with the previous optic. This is mostly because the red dot sight could slightly get in the way of the sliding ring which you use to change zoom levels. Here, the ring is easy to manipulate smoothly.
It also incorporates a quick-release mounting system that works for Weaver and Picatinny rails, so there's a little added versatility here that the previous scope lacked. The quick-focus eyepiece is another interesting advantage. The built-in sunshade will help you protect the lens when exposed to direct sunlight.
Since this scope doesn't have the red dot functionality, it's not quite as good as a tactical option as our first choice, though it's still more than serviceable. This is also a good general hunting scope for engagements around 500 yards or so due to its zoom levels.
Features:
3-9x magnification

Multicoated lenses

Quick-release mounting system

Windage/elevation turrets
Pros:
Very easy to mount

Easy to change magnification

Has a sunshade

Great eyepiece

Illuminated reticle
Cons:
No parallax adjustment turret
Bottom Line
This scope is very similar to our first pick, with many of the same advantages. It's better as a general-purpose hunting scope thanks to its eyepiece, sunshade, and lack of red dot sight.
If you want to learn more about scopes, check our full Trijicon Accupower review or SWFA SS review.
---
3. NcStar 3-9×42 Mark III Tactical Gen II MIL Dot Scope
Check Price on Amazon
Check Price on OpticsPlanet

Finally, this NcStar optic has a MIL-dot reticle with some extra holdover points for estimating range or windage and other variables before you take your shot. The reticle is an illuminated variety that can be set to either blue or green colors, which is distinct from the red option commonly offered. It also comes with the sunshade the last model had, plus a set of lens covers to protect the optic even further.
It also has an integrated quick-detach base system, which lets you quickly snap on or off to Picatinny-style mounts. This not only makes it easy to integrate the scope into your main firearm but makes it an absolute breeze to swap this scope between different weapon platforms. Of course, whether you'll actually use this functionality will determine its value for your purposes.
One final difference is the presence of an anodized black finish. This keeps the scope matte in texture to prevent sun glare but has the added benefit of reducing corrosion damage. In short, this scope will last a bit longer than many others, especially if exposed to water.
Features:
Illuminated reticle

Adjustment turrets

Multicoated lenses

Picatinny mounting option
Pros:
Easy to mount

Resists corrosive damage

Has a unique reticle color

Includes good accessories
Cons:
Bottom Line
This scope is another good general-purpose or tactical optic with a unique reticle illumination color. The included accessories and anodized finish further distinguish it from its counterparts.
---
Concluding our NcStar Scopes Review
In summary, NcStar scopes offer good versatility and tactical functionality for very reasonable asking prices. Their scopes are not the most advanced on the market, but they don't have to be for those rifle users who need something more affordable than premium scopes. Good hunting!
If you are interested to read more of our articles you can check our Sightron Scopes review or Vortex Viper PST review.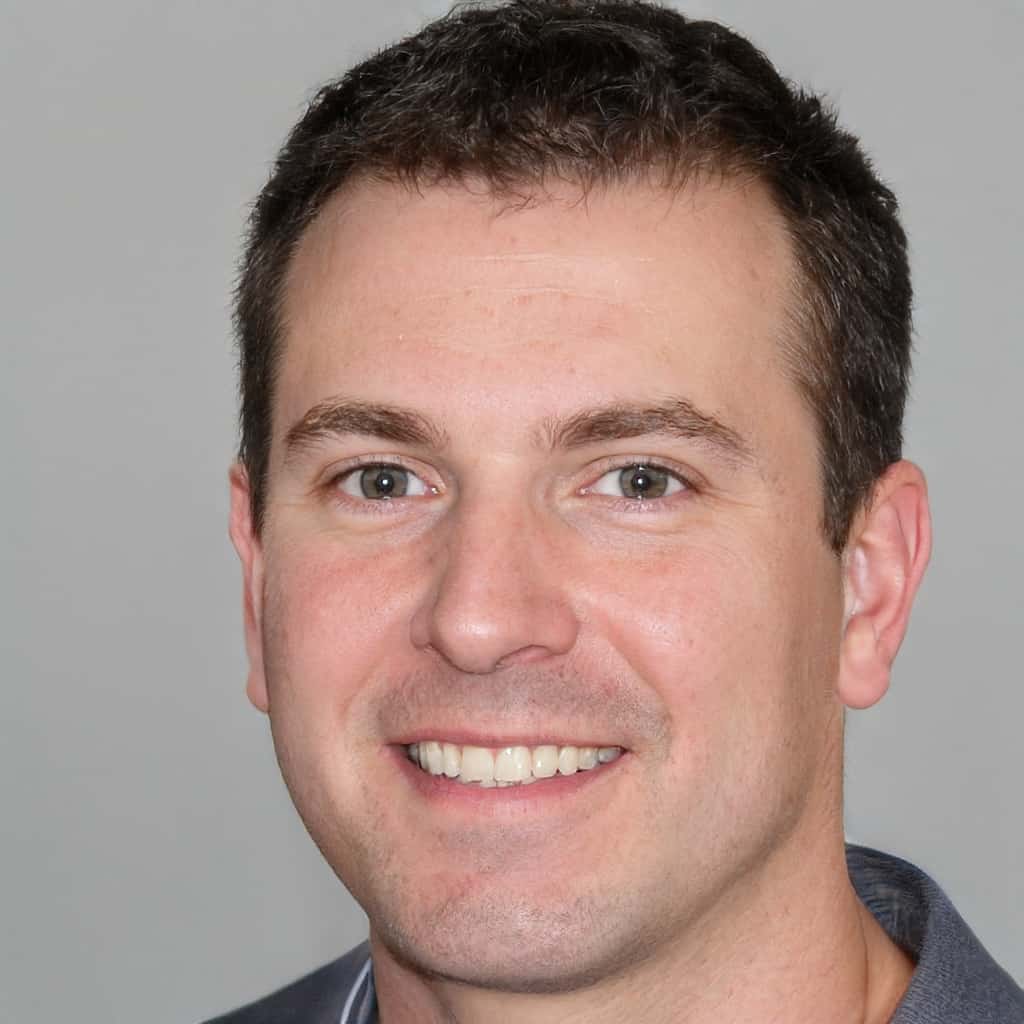 Mike Fellon was born and raised in Dallas, Texas. He inherited his hunting passions after his father John – he was fascinated by his stories, hearing how much attention, focus, dedication and patience he invested in shooting every animal. When he was old enough, his father first allowed him to shoot some cans and bottles with his shotgun, and then took him hunting – it was love at first sight. Mike has never stopped pursuing his hobby ever since.