Bushnell scopes are a staple for shooters across the world. They're durable, reliable, and come equipped with a variety of features. However, when it comes to finding the right scope, you may want to know where Bushnell scopes are made before you make a decision.
Here, we take a deeper look into what the Bushnell brand means to the gun community and what makes its scopes so popular. We will also reveal where they are made to help you make the right purchase.
What Are Bushnell Scopes?
Bushnell is an optics company that manufactures a variety of scopes, binoculars, rangefinders, and more. They've been in business since 1948, so they're certainly no newcomer to the industry. Bushnell scopes are used by hunters and marksmen across the world, cementing the company's legacy as one of the greats.
In this guide, you will learn about some of the features that make Bushnell scopes stand out among other brands. You will also be able to find out where your favorite Bushnell scope is made based on these features. 
If you're interested in finding out more about Bushnell scopes, be sure to check out the company's website. It's fairly straightforward in its design, but it's easy to find what you're looking for, and there's plenty of information to help you learn more about what Bushnell offers.
Where Are Bushnell Scopes Made?
Bushnell's scopes aren't all manufactured in one place. In fact, most Bushnell scopes are made in either South Korea, China, or Japan. How do you know which scopes are made where? That's what we're going to answer below. So let's look at each country of origin and the series of scopes it makes.
South Korea
Legend: This series stands as an entry-level series that offers different optics options. The glass is of higher quality here, providing hunters and marksmen with enhanced clarity and durability. Please note that some Legend scopes are also made in China.
Trophy: These entry-level scopes make up a series that centers primarily on hunting. If you're in the market for a budget-friendly scope, the Trophy series has options just for you. 
Prime: The Prime series offers more affordable options for hunters. While Bushnell has better choices available, the optics aren't bad here, delivering enhanced visibility and dependability. What's more, Prime scopes are built on one-inch tubes and sports IPX7 waterproof protection.
Nitro: This South Korean series of scopes features both FFP and SFP (First Focal Point and Second Focal Point) planes. Bushnell's Nitro scopes are built on 30mm tubes. The pricing is a bit higher than the budget-friendly Prime series, but you're also getting a slightly better product.
Engage: These scopes are built on one-inch tubes and deliver enhanced magnification power for greater visibility. Moreover, the Engage series offers maximum reticle brightness and comes moderately priced compared to something like the Trophy series. Still, you're getting good value for your money.
AR Optics: If you are the proud owner of an AR firearm, the AR Optics series is just for you. It's a mid-range line of scopes that is designed for the AR platform, ensuring compatibility with both the ARs 10 and 15. Furthermore, AR Optics scopes feature BDC turrets, so they'll work with various AR calibers.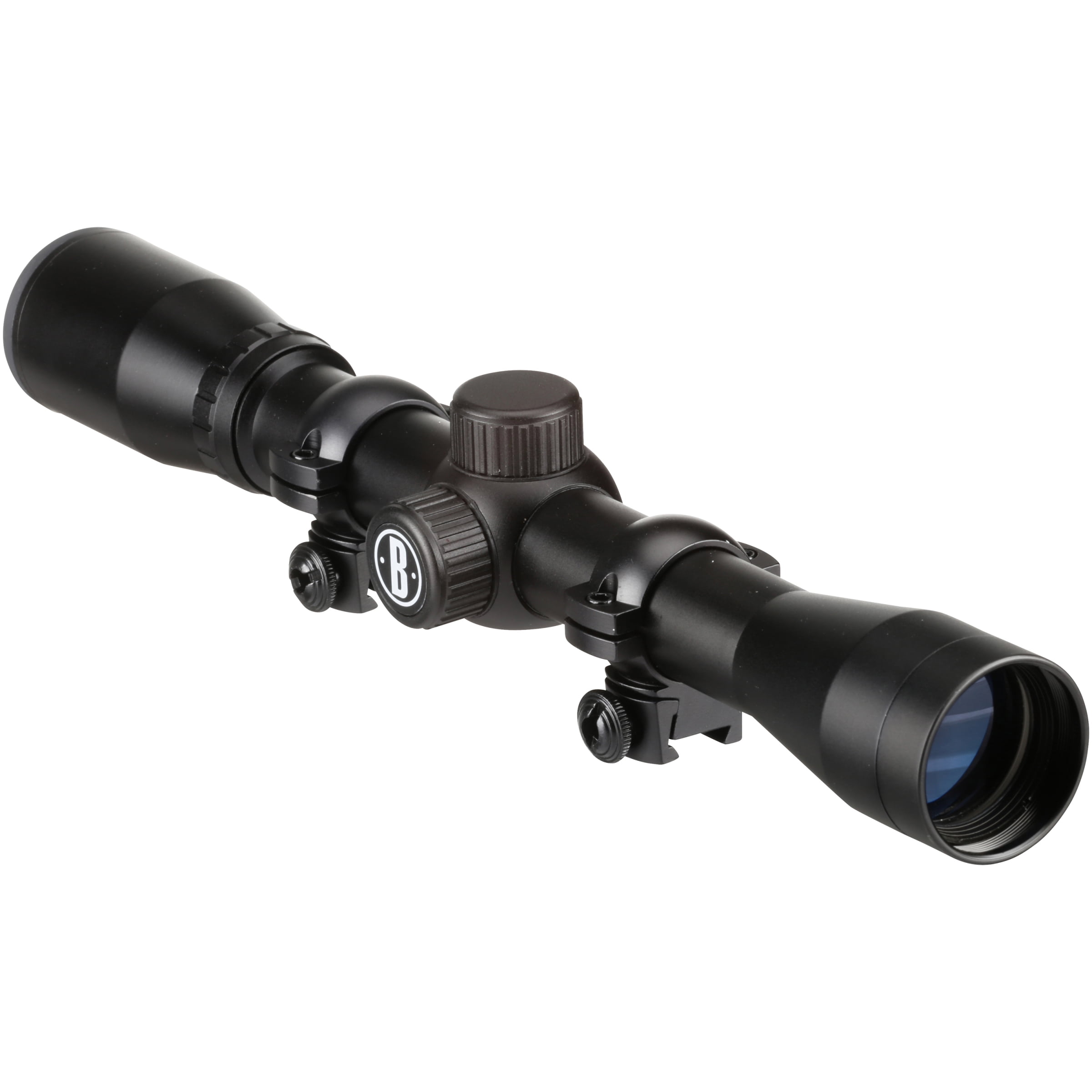 China
Legend: This series stands as an entry-level series that offers different optics options. The glass is of higher quality here, providing hunters and marksmen with enhanced clarity and durability. Please note that some Legend scopes are also made in South Korea.
Match Pro: Bushnell's Match Pro series offers scopes designed for bench rest shooting. So if you're into competition shooting, you'd be hard-pressed to find a more accurate offering for the price. You can expect to pay mid-range prices here, but the additional cost is well worth the edge these scopes provide.
Rimfire: The Rimfire series is yet another cost-effective option from Bushnell that caters to hunters. The accuracy is quite excellent here, and the illuminated reticle really helps to improve targeting acquisition. The fact that you get Rimfire scopes for a budget-friendly price is the icing on the cake. 
Banner: Are you on a tight budget but still want a reliable, accurate riflescope? Then look no further than to the Banner series. These affordable scopes just so happen to be one of Bushnell's longest-running series, so you know you're investing in a tried-and-true line of scopes.
The features are admittedly a bit slim here, but at least the essentials are present, including multi-coated optics and fog-proof and waterproof construction. You can nab a Banner scope for less than $90, so if money's tight, this is the one to get.
Japan
Elite Tactical: Bushnell's only series to come out of Japan, Elite Tactical scopes are made for long-range shooting. As such, you can look forward to enhanced magnification and superior precision. What's more, the tracking is exceptional, and the turrets are incredibly accurate and responsive. 
You can expect to pay quite a bit more compared to the previous entries, but the quality and performance make these scopes worth the price of admission.
Closing Thoughts
It's important to discuss the different countries of origin that these scopes are made in. There's been a longstanding belief that buying goods from China means you're getting lesser quality products. While this may have been true at one time (and still is depending on what you buy), China's production standards have significantly improved in recent years—at least, they have in riflescopes.
Today's Chinese-made scopes boast higher-quality materials, improved optics, and overall better reliability. As such, you needn't worry too much about the quality of scopes that come from overseas. This is especially true when you're dealing with a reputable brand like Bushnell.
The company has been in business for nearly three-quarters of a century. And in that time, Bushnell has consistently produced trustworthy goods. So whether you're purchasing a scope that's made in South Korea, Japan, or China, you can trust that you are investing your hard-earned money into a quality product.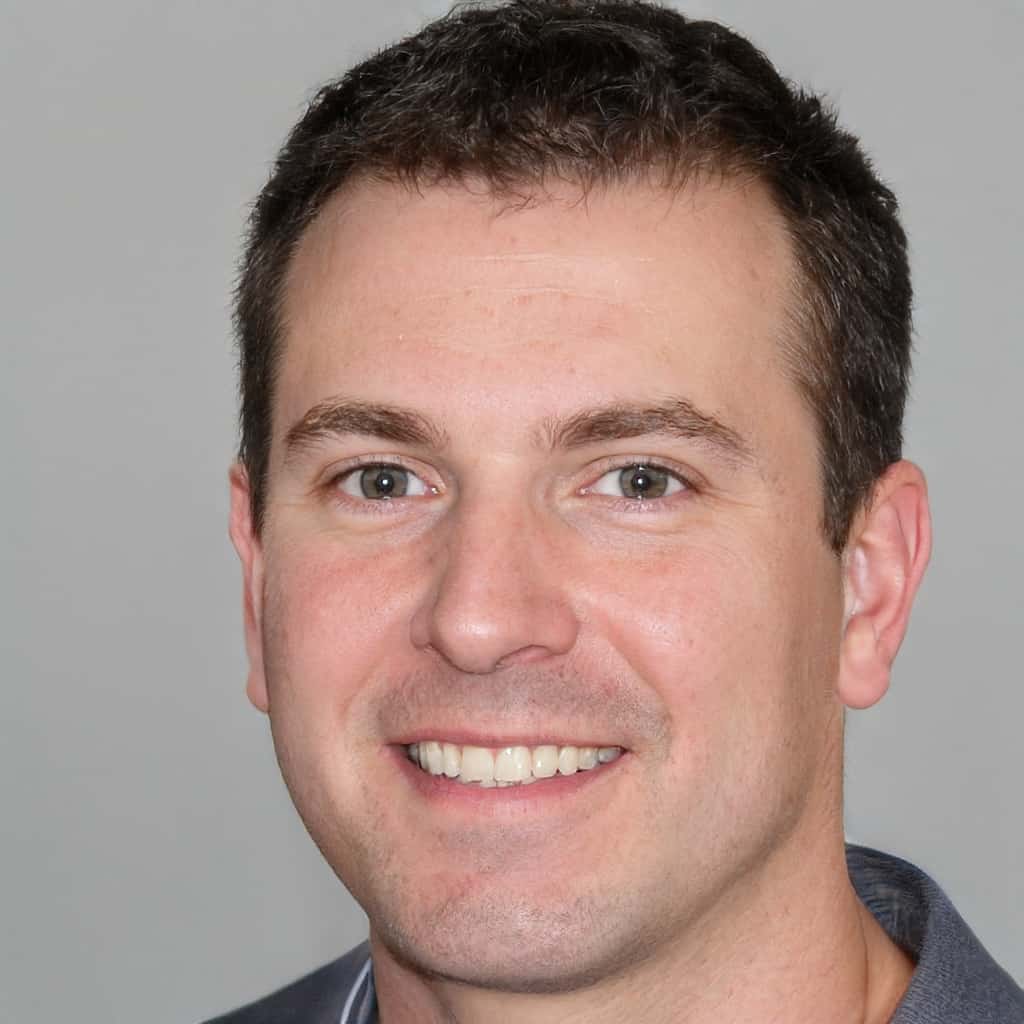 Mike Fellon was born and raised in Dallas, Texas. He inherited his hunting passions after his father John – he was fascinated by his stories, hearing how much attention, focus, dedication and patience he invested in shooting every animal. When he was old enough, his father first allowed him to shoot some cans and bottles with his shotgun, and then took him hunting – it was love at first sight. Mike has never stopped pursuing his hobby ever since.