In the modern era, rifle scopes are constantly evolving, and manufacturers are always looking for new features to add to make their optics more worthwhile. As technology presses on, so do our expectations for the best rifle scopes. In our Burris Eliminator 3 review, we'll examine a particularly high tech and precision-oriented scope to see what it can offer. Let's get started.
---
Burris Eliminator 3 Overview
Check Price on Amazon Check Price on OpticsPlanet
The Burris Eliminator 3 can magnify between 2 ranges depending on the model you choose: 3-12x or 4-16x, with 44- or 50-mm objective lenses, respectively. Either way, you'll be able to take advantage of a high-detail X96 reticle that provides exceptional holdover information for both windage and elevation in addition to bullet drop.
The reticle is even more effective thanks to a set of multicoated lenses and a bullet trajectory customization feature that lets you adjust trajectory holdover points based on your cartridge type. Add in a built-in rangefinder and you'll see that the Eliminator 3 is a precision instrument designed for longer-distance shots than its magnification settings may suggest.
A full set of windage, and elevation, and parallax turrets complement all of the precision tools described above. It also features a weatherproof design and a built-in mounting rail that can work with either common type of rail base. All in all, it's as valuable as it is versatile, so let's check out the details for ourselves.
Features:
3-12x or 4-16x magnification

44- or 50-mm objective lens

Has built-in rangefinder

Windage, elevation, and parallax turrets
To find out more about rifle scopes have a look at our Best Mueller Scopes review or Best Athlon Scopes review.
---
Reticle Type and Magnification Settings
The Eliminator 3 has an extremely sophisticated reticle called the X96. Not only does this feature an array of helpful windage and elevation holdover points like you can find on most other reticles, but it also includes a much higher number of secondary holdover points to help you accurately compensate for bullet drop and windage when you take more distant shots. It's no stretch to say that this is one of the most advanced and technically precise reticles on the market.
This reticle also incorporates information from a built-in rangefinder; this allows you to more easily estimate the distance between you and your target without having to carry additional equipment. The laser by which the rangefinder works can extend up to 1200 yards for reflective targets for 750 yards with nonreflective targets.
But that's not all. You can also customize the trajectory holdover points' values based on your cartridge ballistics. This enables the Eliminator 3 to work with a wide variety of rifles and munitions types. The reticle's dot is bright red and illuminated and can be customized between five brightness settings or turned on and off through flicking a simple switch.
All told, the reticle for the Eliminator 3 is among the more advanced we've ever seen, making this scope quite a valuable piece of equipment indeed. But what about its objective lens?
The Eliminator 3 comes in two varieties that are identical save for the size of their objective lenses and their magnification settings. The first option can magnify between 3x and 12x power with a 44 mm objective lens while the second can magnify between 4x and 16x with a 50 mm objective lens.
Ultimately, both types of scope use a magnification setting ring located near the ocular lens to let you swap between zoom levels in a flash. Since the X96 reticle is on the second focal plane, it'll never change size and the reticle crosshairs will never cover up smaller targets as you increase magnification power.
The lenses aren't left out, either. They've been multicoated to improve their light transmission and reduce reflectivity while bolstering their overall durability. In short, the lenses are designed to work phenomenally well with the advanced reticle and rangefinder system.
Eye relief is similarly user-friendly, ranging between 3.5 inches and 4 inches depending on the magnification power you select. Any of these values should be fine even if you use the scope with a particularly high recoil weapon platform.
Overall, the Eliminator 3's reticle, lenses, and magnification settings are all excellently made an ideal choice for precision hunters.
Check Price on Amazon Check Price on OpticsPlanet
---
Ideal Range
The first of the scope's options will be ideal for more common hunting scenarios and will help you land shots between about 300 yards and 1200 yards, while the second is more suitable for more precision-oriented hunters or engagements between 400 yards and 1600 yards. Overall, both scope models are great for a variety of hunting situations or for distant target shooting.
We'd recommend these scopes to be paired with rifles and cartridges that can be accurate above 500 yards at a bare minimum. These scopes are not meant as tactical instruments or to be used for urban combat.
If you are interested in our other reviews have a look at Vortex Crossfire II 2-7×32 or Vortex Optics Crossfire II 3-9×40. 
---
Windage/Elevation/Parallax
Like many of the best scopes, the Eliminator 3 features a set of windage and elevation adjustment turrets with easy-to-feel indentations so you can adjust them without removing your eye from the ocular lens. These are decent enough and click with each shift.
But it also features a parallax turret that can compensate for 50 yards to infinity. In keeping with the precise, long-range-oriented reticle, this allows you to use the Eliminator 3 to hit targets at extremely long distances in excess of 1000 yards when paired with the right cartridge and rifle.
---
Mounting Options
The Eliminator 3 has an 8.5-inch-long mounting rail that can be used with either Weaver or Picatinny rail systems. Thus, it's not meant to be used with a ring mounting system, although skilled gunsmiths might still be able to make something work. Still, we'd recommend making use of the mounting rail already installed at the bottom of the scope, especially since it already weighs 30.4 ounces. There's no getting around adding a bit of weight to your rifle with this scope.
---
Durability/Weatherproofing
The Eliminator 3 is built from aircraft-grade aluminum and features an industry-standard sealing and purging design, providing it with waterproof functionality and fog proofing as well. The quality of the aluminum is such that it can withstand significant wear and tear, making it an ideal hunter's scope. There's no doubt that the Eliminator 3 can be used in inclement weather and still perform just fine, even with the electrical rangefinder system integrated into the tube.
---
Best for Precision Hunting
The Eliminator 3 is a top-tier precision hunting instrument and will be a great choice for any hunter that needs to consistently hit distant targets or that will make use of the rangefinder system built into the scope. Its reticle and magnification powers are well-suited for traditional hunting engagements or longer distance shots alike, and its extra bullet trajectory estimation capabilities will make this a popular choice among technically inclined marksmen or hunters who don't like to leave much up to chance.
---
Drawbacks
The Eliminator 3's only real downside is its weight, which is almost 2 pounds before you even mount it with a rail system. This will add significant weight to any rifle you choose to pair it with, which limits the platform you can use with this phenomenal scope. Still, we think it's a great heavy-duty choice for longer, heavier rifles designed to pack a punch.
---
Concluding our Burris Eliminator 3 Review
The Eliminator 3 is a top-tier piece of gear with as many benefits as it has functions. A built-in rangefinder and one of the best and most detailed reticles on the market combine with all of its other advantages to create a phenomenal optic. You should definitely consider this scope if you appreciate precision shooting more than anything else.
If you are interested to read more of our articles you can check our Bushnell Banner 3-9×40 review or Leupold VX-3i review.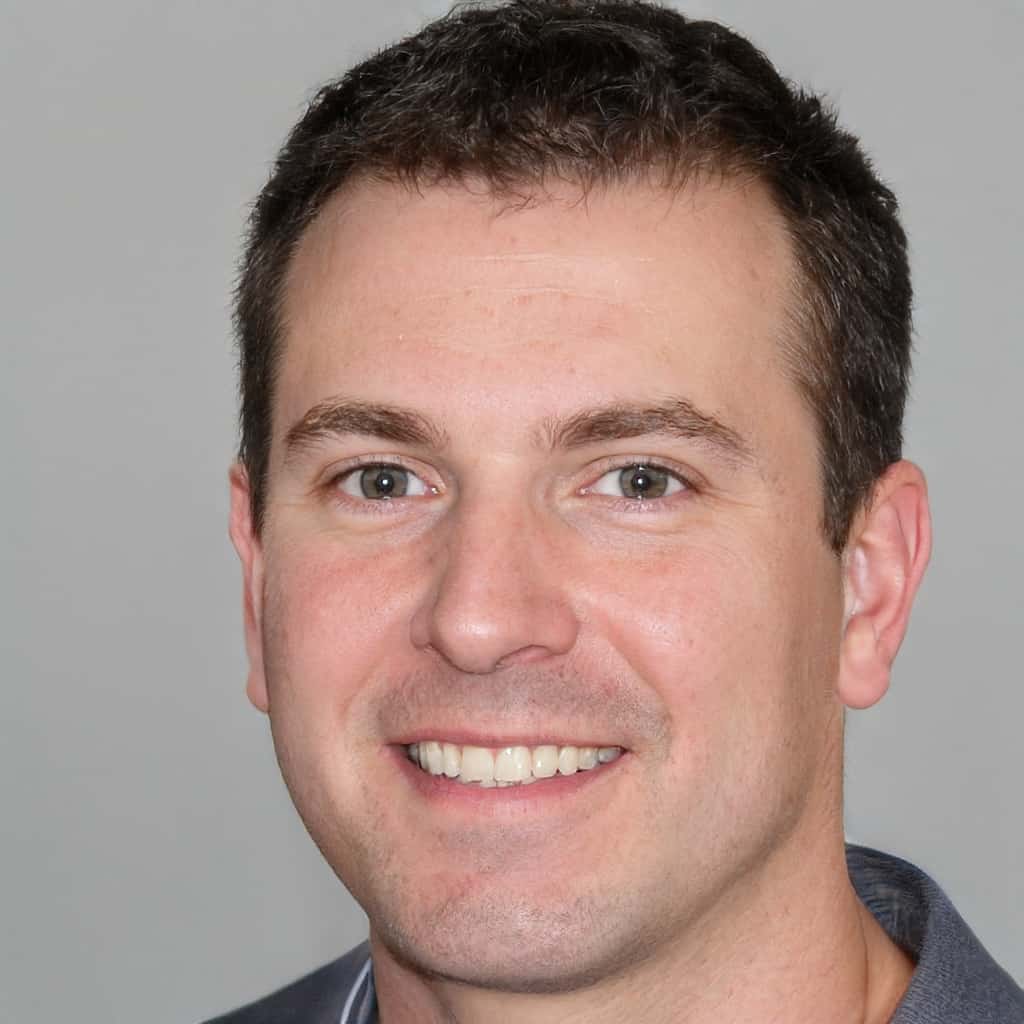 Mike Fellon was born and raised in Dallas, Texas. He inherited his hunting passions after his father John – he was fascinated by his stories, hearing how much attention, focus, dedication and patience he invested in shooting every animal. When he was old enough, his father first allowed him to shoot some cans and bottles with his shotgun, and then took him hunting – it was love at first sight. Mike has never stopped pursuing his hobby ever since.