The Leupold name has been inked into the long-standing American tradition of hunting. The company has been making high-quality optics for over a century. They are known for their commitment to superior quality and excellent customer service. 
One thing that makes Leupold & Stevens Inc. stand out from the competition is its lifetime warranty on all of its products. 
In this article, we will take a closer look at the details of the Leupold warranty and explore what it means for consumers. 
We'll also discuss how to take advantage of the warranty and get the most out of it!
---
What Is Leupold's Lifetime Warranty?
The Leupold lifetime warranty is a no-questions-asked warranty covering any defects in materials or workmanship for the product's life. 
This means that if your Leupold optic breaks, leaks, or otherwise fails to function as intended, you can send it back to Leupold & Stevens Inc., and they will repair or replace it free of charge. 
The warranty also covers accidental damage, so if you drop your scope, or it gets knocked around in transit, Leupold will still fix it for you.
The only exceptions to the Leupold lifetime warranty are cosmetic damage and normal wear and tear. So, if you scratch your lenses or if your finish starts to wear off after years of use, Leupold will not be able to help you. 
However, for everything else, the warranty is rock-solid.
Other Types of Warranties Provided by Leupold
In addition to the lifetime warranty, here are some other types of warranties that Leupold offers:
Electronics Limited Guarantee 
This 2-year warranty covers defects in materials or workmanship in rangefinders and thermal and electronic components for two years from the date of purchase. 
If the products are defective, Leupold will repair or replace them free of charge.
Military and Tactical Optical
Certain military and tactical optical products are covered by a specific warranty. This includes products that are sold to government agencies and military organizations. 
If you are unsure if this warranty covers your product, please get in touch with Leupold customer service for clarification.
Lifetime Guarantee
All Leupold optical goods (riflescopes, binoculars, laser rangefinders, and spotting scopes) come with a free repair and replacement service. While other companies might offer a lifetime warranty, Leupold's is different because it is transferable.
This implies that if you sell your product, the new owner will be covered by the same warranty. You don't have to be the primary owner of a Leupold VX-R or have a warranty card before taking advantage of this benefit.
What to Expect After Sending Your Scope Back to Leupold?
After you send your scope back to Leupold, they will inspect it and determine whether the warranty covers it. 
If it is, they will repair or replace the scope and return it to you free of charge. The turnaround time for Leupold scope repairs is typically about a couple of weeks, but it can take longer during busy periods.
Here are the steps the company takes when they receive a faulty item:
Receive and inspect the item

Determine if a warranty covers the item

The mechanical operations are all inspected

All surfaces of the lenses are cleaned, and if necessary, new lenses are installed

To ensure that there is no moisture within, it is put in a low-temperature oven

For the entire range of motion, experts will test the elevation and windage

It is hand-cleaned and inspected to ensure all of the necessary dials, caps, and indications

Ship the item back to the customer
How to Complete and E-Sign Leupold Warranty Address Online?
Filling out the Leupold warranty registration just got easier. You can now complete and sign it electronically. Follow these steps to get started:
Log on to

https://www.signnow.com/fill-and-sign-pdf-form/54707-leupold-scope-repair-form

to get started.

To access a template in the editor, use Get Form or just click on the template preview.

Begin filling out the fillable fields of the form by carefully typing in the essential information.

To pick your responses in the list boxes, use the Cross or Checkmarks in the top toolbar.

Other Yes/No questions may be answered using the Circle symbol.

Examine the paper multiple times to ensure that all areas are filled out with accurate information.

Use the matching icon to insert the current date.

Include a legally enforceable e-signature. Select the way you prefer: type, draw or upload a picture of your handwritten signature and position it where you need it by going to Sign -> Add New Signature.

You can finish filling out the form by hitting the Done button.

You may download, save to the cloud, print, or share your text right from the editor.
If you get stuck, you can contact the support center for help.
Warranty Exclusions at Leupold
Leupold is industry-leading in providing top-quality optics for various applications, including hunting, tactical operations, and long-range precision shooting. 
Customers who purchase Leupold products can be confident in knowing that the company's industry-leading lifetime warranty backs their investment.
However, it's important to understand the limitations of the warranty so that customers know what is and isn't covered. 
The following are some of the exclusions to the Leupold lifetime:
Leupold will not repair or replace products that have been modified in any way or that have been misused. This includes products that have been damaged due to being used in a manner for which they were not designed.
For example, the Leupold rangefinder warranty does not cover products that have been damaged as a result of being dropped, stepped on, or otherwise abused.
In addition, the warranty does not cover damage caused by exposure to extreme temperatures (outside of the specified operating temperature range), humidity, or water.
If you have an issue with your product after purchase, it is always best to contact Leupold customer service to determine if the issue is covered under warranty. 
Interestingly, the Leupold team is always happy to help customers troubleshoot issues with their products and, when necessary, arrange for repairs or replacements.
By understanding the limitations of the warranty, customers can be sure that they are covered if their Leupold product is damaged due to normal wear and tear.
Leupold FAQs
How Long Does It take Leupold to Repair Your Scope?
It generally takes about 4-6 weeks for Leupold to repair a faulty product.
You will be without your riflescope for a little while, but it is worth the wait knowing that you have a company like Leupold working on getting your scope back to you in pristine condition. 
The company has a great reputation for taking care of its customers and standing behind its products.
If you have any questions about the repair process or need to check on the status of your scope, you can contact Leupold customer service, and they will be happy to help.
What Scopes Have a Lifetime Warranty at Leupold?
All Leupold performance eyewear is built for a lifetime of performance. What does this mean?
It implies the company will repair or replace your Leupold performance eyewear, no matter how many years you've owned it, for any reason whatsoever.
Leupold is confident in the quality of their products, and they want you to be able to enjoy your Leupold's for a lifetime.
In addition to the performance eyewear, the company also offers a lifetime warranty on select riflescopes, red dot sights, and laser rangefinders.
Please visit the company website or contact Leupold customer service for a complete list of products covered by the lifetime warranty.
What About Covering Accidental Damage?
If your Leupold product is accidentally damaged, you'll have to send it back, and the company will repair or replace it for you.
However, there is a small fee for this service.
Please contact Leupold customer service for more information on our accidental damage coverage.
They understand that accidents happen and want to be there to help you if your Leupold product is ever damaged.
Accidental damage coverage is just one way the company stands behind our products and customers.
Conclusion
Besides producing the highest quality products, Leupold & Stevens Inc. core value is its commitment to conducting all aspects of its business with integrity and honesty. In fact, the company offers one of the most comprehensive and customer-friendly warranties in the optics industry.
Leupold's lifetime warranty is a great way to protect your investment and ensure that you can enjoy your Leupold product for many years to come.
However, understanding the limitations of the warranty is important so that customers know what is and isn't covered.
Leupold's customer service team is always happy to help answer any questions about the warranty or the repair process. So if you ever have an issue with your Leupold product, don't hesitate to contact them for help. Do you have any questions about Leupold warranties? Let us know in the comments below! And be sure to check out our Leupold scopes review and other blog posts.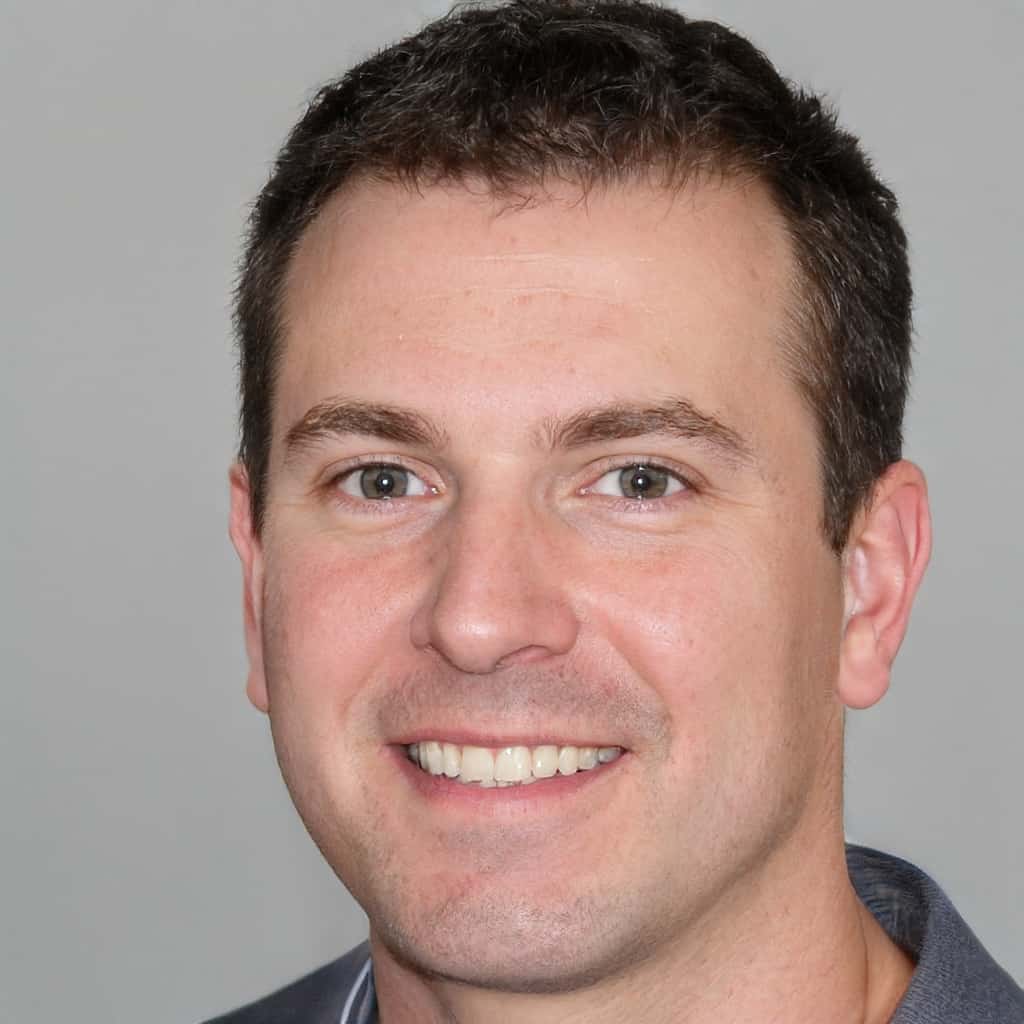 Mike Fellon is an experienced firearms enthusiast and optics expert. He delivers unbiased and detailed rifle scope reviews. Born and raised in Dallas, Texas. He inherited his hunting passions after his father John – he was fascinated by his stories, hearing how much attention, focus, dedication and patience he invested in shooting every animal. When he was old enough, his father first allowed him to shoot some cans and bottles with his shotgun, and then took him hunting – it was love at first sight. Mike has never stopped shooting ever since.