There is a long, rich history of hunting in North America. While it's now a thing for rural communities, many are still very much interested in keeping the tradition alive. There are plenty of reasons you may want to consider hunting. For starters, hunting is fun! Secondly, you can get cheap, protein-rich meat to serve you and your family for a long time, spend quality time outdoors as well as play a massive role in wildlife conservation. 
The thing is, you may find it challenging to get started if you are new to the scene. Luckily, this intuitive hunting guide for beginners has you covered. We'll discuss how to get started hunting, gears, rules, and the types of hunting out there. So let's jump right in. 
Figure Out What You Would Like to Do and Where to Hunt
Hunting is broad. Interestingly, there are plenty of wild animals to hunt across the 50 states in the U.S. You can hunt feral hogs and other destructive animals posing a danger to native species and local ecosystems all year round. However, hunting almost any other animal is legal only when the season starts. Additionally, each game requires a specific skill set and gears for success. For that reason, you have to decide what game is yours for the taking and how to get started. Here are various hunting types and game examples:
Landfowl

. Examples include guinea fowls, turkey, typical guans;

Waterfowl

. Examples include gray geese, swans, ducks, spectacled duck;

Big game

. Examples include kudu, elk, bear, deer, boar, bison, alligator;

Furbearers

. Examples include bobcat, muskrat, NA River Otter, beaver, raccoon;

Small game

. Examples include prairie dogs, hares, squirrels, jackrabbits;

Predators

. Coyote, tiger, red fox, lion.
The Bureau of Land Management oversees over 220 million acres of public lands. The National Park Service manages 76 areas, while the U.S. Fish and Wildlife Service manages 36 wetland management districts and 336 national wildlife refuges. You can be sure you are in an appropriate hunting area by contacting the local public lands management office. 
Experienced hunters cannot overemphasize the importance of safe and ethical hunting. Therefore, compliance with state and federal laws and regulations is crucial. 
You should consider talking to family, friends, or colleagues if you are in doubt about what and where to hunt. You can also gain the needed information from your state of residence. In Texas, for instance, where feral hogs are a menace, hog hunting could prove an exciting and rewarding experience. Finally, getting your hands dirty with different hunting types can help define your hunting path. 
Take Hunter Education and Get a Hunter's Safety Card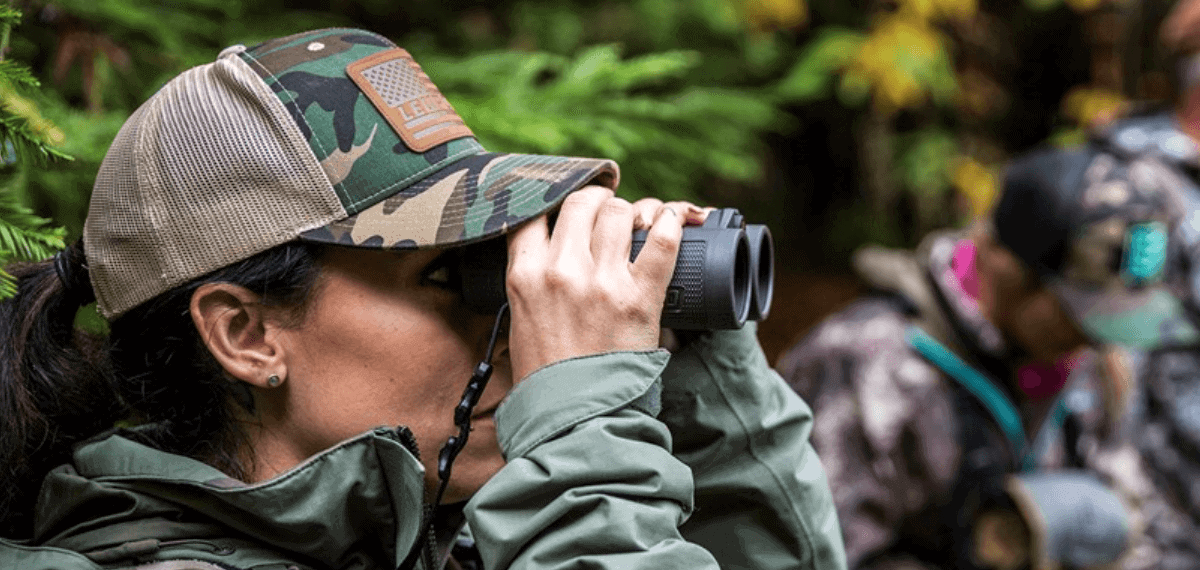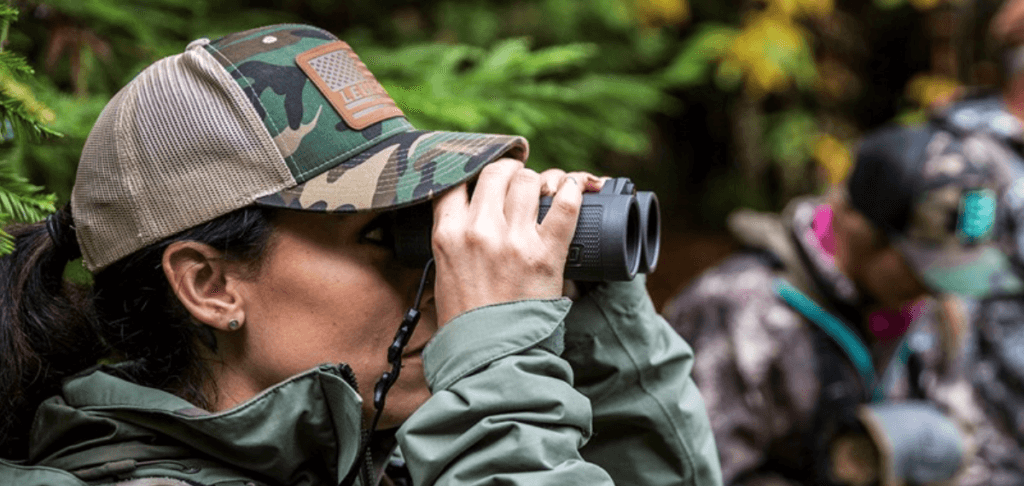 If they want to be on the right track, there is no doubt a beginner should get the required hunter education. Completing a course ensures that you understand ethical hunting and the best ways of maintaining safety in the hunting community. Since the first learn-to-hunt program in New York, in 1949, hunting programs have enjoyed continuous innovations over the years. These programs have helped:
educate would-be hunters on the use of firearms;

they drastically reduced hunting-related accidents;

encourage adherence to local and federal hunting laws.
The International Hunter Education Association (IHEA) oversees hunting education programs across the various states in the U.S. Depending on location; you may still hesitate to sign up for an available course to build a solid foundation. However, they are usually not expensive. The cost of a hunting course ranges from $0-$30, depending on your state of residence. Additionally, you can complete a learn-to-hunt program online without hassle and at your own pace. On completion, you'll be issued a hunting safety card usable statewide.
Learn the Rules and Regulations
Hunting rules and regulations are essential, especially if it's your first time hunting. During your education, instructors would ensure you have a strong background in state and federal hunting laws. These laws are in place for safety, ethical hunting sustenance, and maintaining a balanced ecosystem. They also help protect property rights as well as resources. 
There are general hunting laws applicable anywhere in the United States. For instance, it is illegal anywhere to shoot an animal while standing beside or on the road or while you are in a moving vehicle. On the other hand, there are hunting laws that are specific to each state. For instance, hunting a deer by baiting is legal in Wyoming, Washington, and West Virginia. However, it is illegal to do so in Illinois, Indiana, and Nebraska. 
To be on the safe side of the law, you'd want to visit your state's fish and wildlife agency website to learn applicable laws in the region. You'll find the animal-specific sections, where you can learn laws and regulations applicable to each game animal. Endeavor to know how many kills you can take home each day. In Minnesota, for example, you can only take a total of two deer in two-deer limit areas, not minding your license type. Additionally, deer are big game animals, so you should be familiar with rules governing how you transport them. Finally, most states require you to report or check-in your kill within a specific period, while others do not. In Texas, this is usually within 48 hours from the time of harvest. 
Finally, you should pay special attention to what possession limits, ammunition, and weapons you can use to take down your game. 
Remember, there are severe consequences if you violate state or federal hunting laws. For example, if you exceed your bag limit or kill out of season, you threaten herd longevity and interrupt breeding seasons. As a result, you risk losing your hunting license, paying heavy fines, or worse. 
Buy a Hunting License
All states mandate all hunters to carry a valid hunting license when hunting. Hence, when you have completed your hunter education and have your hunter safety card, you can proceed to buy your license. You can purchase it online via your state's game agency or at a sporting or archery shop. Because some states mail licenses instead of allowing you to print it on the spot (for those buying online), it's clever to purchase your license a couple of days before the season starts. Here are some essential factors to consider when buying a hunting license:
Are you a resident or non-resident in the state you are buying the license?

Are you buying a yearly short-term hunting license?

Are you a senior citizen or a youth?

Are you going to cover hunting public or private lands?.

What animal species are you taking?
Buy the Hunting Gear and Practice
Hunting for beginners shouldn't require the most expensive gear out there. After all, the priciest gear is not always the best. While hunters share a lot in common regardless of what they hunt, the size of your game has a lot of influence on your choice of weapons. For instance, if you start with big games, then a suitable rifle for .300 Winchester Magnum and a 300 win mag scope would make a perfect combo. Once you get your gear right, you need to invest a lot of time practicing in a shooting range. A favorite rifle caliber among deer hunters is the 270 win. If you have this with the best scope for 270, you are taking your hunting game to a whole new level. 
Finally, as a beginner, having a hunting buddy or mentor could prove crucial to your learning process.  
Gear and Hunting Equipment Checklist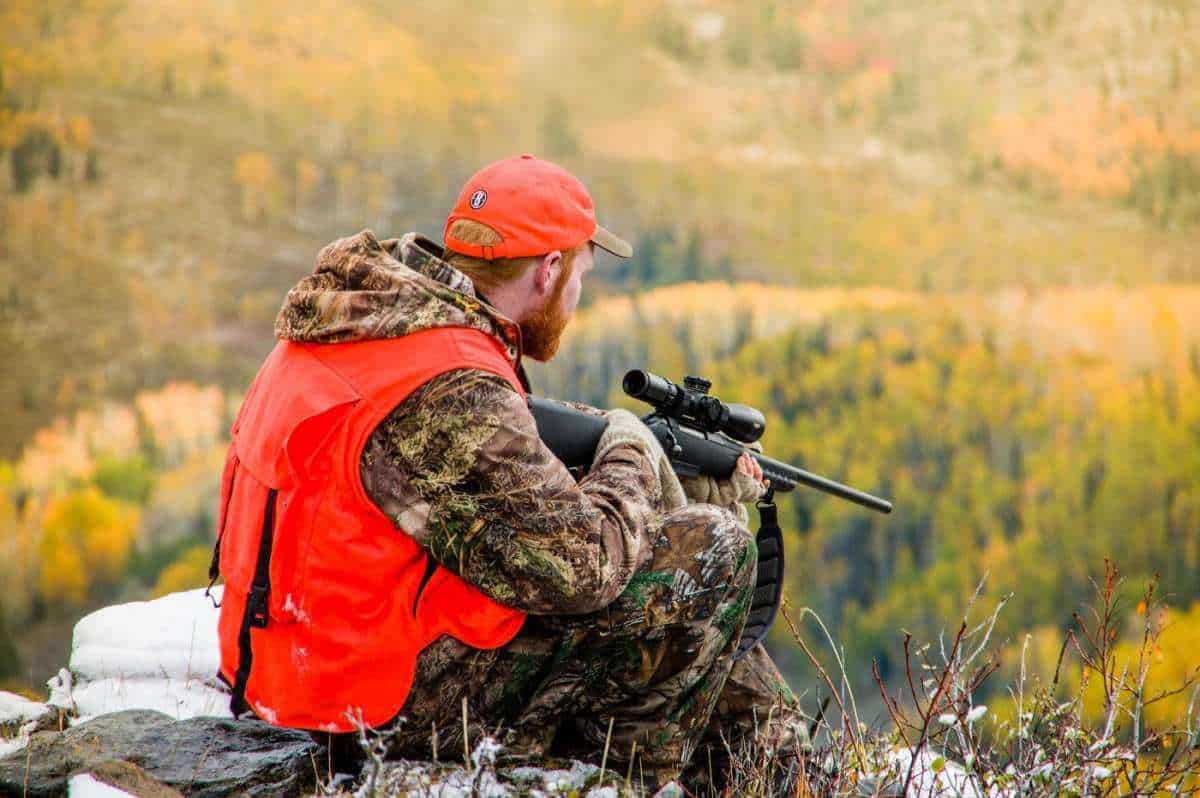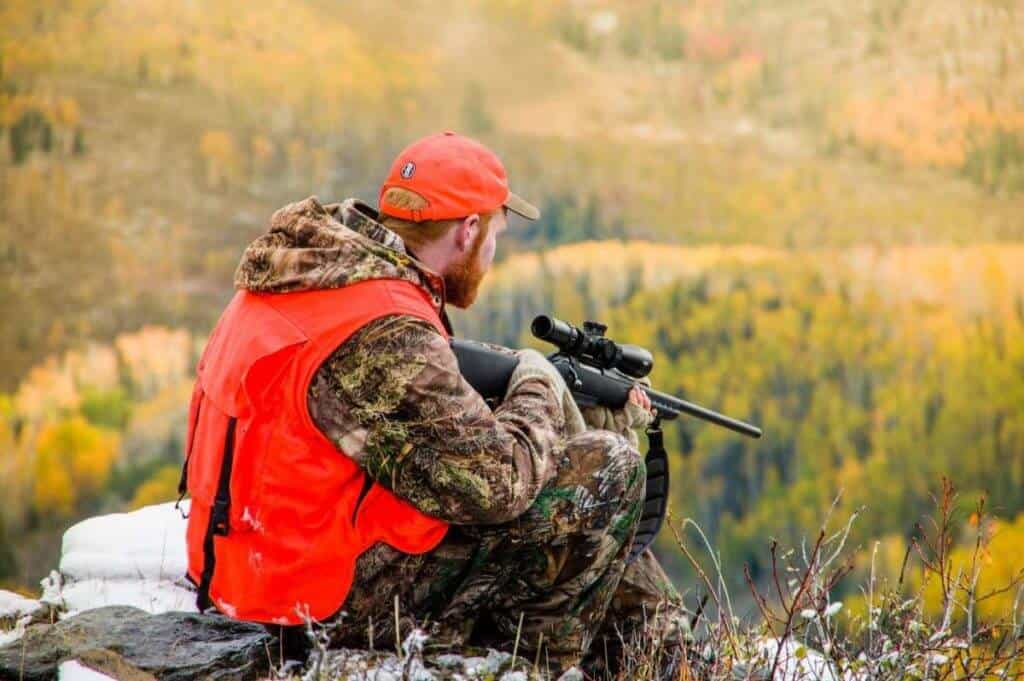 We cannot discuss how to get into hunting without an equipment checklist. More so, there are tons of gear and equipment available to every type of hunt today. However, your first-time hunting equipment depends on the type of hunting you engage in. Here is the gear checklist to get you started:
Boots

Socks

Gloves

Jackets

Rainwear

Orange vest and hat

Ammo case

Ammo

Binoculars

GPS

Food/water

Knife sharpener

Bow/ rifle coupled with a scope

Backpack

Headlamp

Toilet tissue

Trail marking tape

Game calls

Scent attractant

Batteries

Processing knives

Deer drag

Cooler
Get Into the field! First-Time Hunting
Nobody becomes a great hunter by reading hunt-related blog posts and watching "hunting for dummies" videos on YouTube. They are fantastic, but you have to get into the field! This is where you put your knowledge into practice and acquire the much-needed skills to succeed. Luckily, you can choose from two extensive places to hunt—private and public lands. Of course, both public and private lands have their pros and cons. Nevertheless, you should look for a hunting ground with few hunters and a good population of game animals.
Additionally, a vital skill to learn as you progress is game processing or field dressing. It is the process of butchering your game animal after a kill. You'll need tools such as game bags, knives, bone saw, gloves, coolers, hanging materials, and citric acid. Field-dressing techniques include:
Cool the game as soon as possible;

Keep it dry and clean;

Do not puncture intestines and the stomach;

Maintain muscle groups while cutting.
Keep Learning More About Your New Hobby
For hunters, there is always something new to learn. Thanks to technology, we have cutting-edge gear and equipment to make hunting fun and easy. Interestingly, manufacturers are constantly adding new features to make tools even better. Similarly, game animals make life difficult for hunters due to hunting pressure. One surefire way to stay ahead and bring home a kill is more learning and keeping tabs on trends. Read magazines, blogs, watch videos and make friends with hunting enthusiasts. 
Final words
Hunting plays a crucial role in maintaining balance in the ecosystem. You may be looking to keep the ancient hunting tradition alive, spend time outdoors, or go into hunting just for the thrill of it. Whatever the case, it's essential to understand the basics of how to hunt in order to achieve your hunting goals. This hunting guide answers most of the beginner questions, but you shouldn't stop here. Learn continuously and visit your state's wildlife agency website for updated hunting rules and regulations.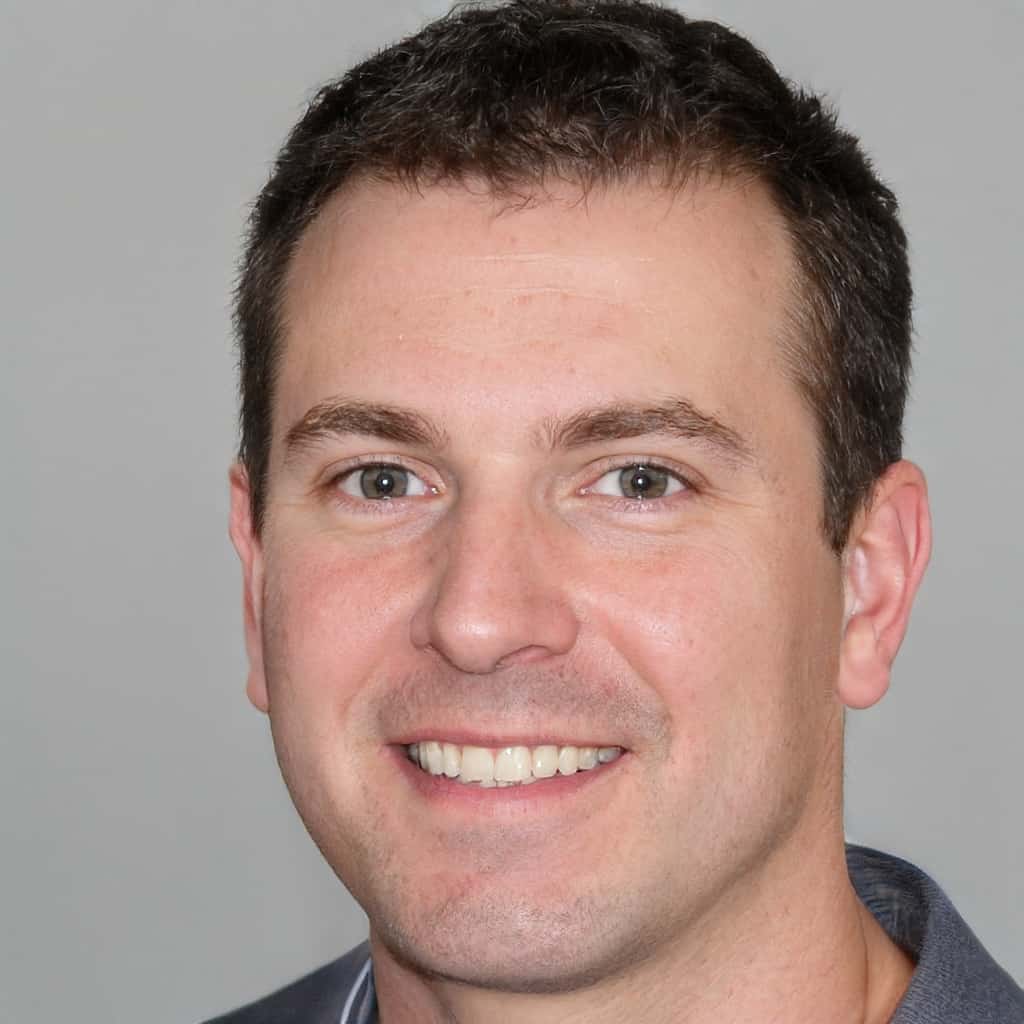 Mike Fellon is an experienced firearms enthusiast and optics expert. He delivers unbiased and detailed rifle scope reviews. Born and raised in Dallas, Texas. He inherited his hunting passions after his father John – he was fascinated by his stories, hearing how much attention, focus, dedication and patience he invested in shooting every animal. When he was old enough, his father first allowed him to shoot some cans and bottles with his shotgun, and then took him hunting – it was love at first sight. Mike has never stopped shooting ever since.