We've all heard the name "Leupold" in our search for the best scopes on the market, but where did they come from and what can they really offer? We'll answer these questions and more in our review of this brand and an example of one of their top optics.
---
What Leupold VX-R Scopes Are Known For
Leupold and Stevens (better known as just "Leupold" in the scope sphere) is one of the most well-known and high-quality scope manufacturers in the world. They were originally founded in 1907 by German immigrants who came to America to start their own business. Interestingly, Leupold began as a company that repaired survey equipment but eventually transitioned into the scope-manufacturing business after World War II.
In fact, the company's rifle scope line was so successful that it eventually transitioned almost entirely into creating these kinds of products. As Leupold grew in recognition, the company eventually gained high profile clients such as the United States Army and Navy SEALs. Various US military arms use Leupold scopes today for their weapons platforms.
Today, Leupold has over 100 years of quality German engineering behind each scope that they bring to the market. So what are these scopes known for?
For starters, all Leupold scopes receive nitrogen purging to ensure waterproof and fog-proof performance. Leupold was actually the first rifle scope company to use nitrogen to purge the scopes and ensure waterproof performance, whereas other companies had, up until that point, been using argon. Argon still works, of course, but nitrogen offers slightly better weatherproofing results.
That's not all the Leupold pioneered. They were also among the first companies to create Duplex reticles and to decrease the size of a rifle scope to a smaller and lighter weight piece of equipment. This allowed rifle scopes to be steadily integrated into different weapon platforms that weren't quite as heavy or long as they once had to be to incorporate a scope.
Turret mounted focusing is another feature that Leupold pioneered and which is now seen across the industry from many other manufacturers.
As for their own scopes, Leupold designs rifle optics across a broad spectrum of styles in order to service a wide variety of needs. As an example, they make scopes with virtually every type of reticle you can imagine and produce objective lenses for both close quarters and long-distance shooting needs. They also produce scopes across a huge range of magnification powers, so you can usually find a Leupold scope for long distance shooting or common hunting engagements at the same time.
In addition, Leupold offers several pieces of custom mounting hardware that are guaranteed to work with their scopes to make mounting their optics to your rifle builds all the easier. They also offer additional rangefinders that can grant you extra accuracy-boosting information when you use a rifle or a crossbow.
Additionally, Leupold is well-known for their lifetime service guarantee. This is a standard across the rifle scope industry. But it's still nice to know that any Leupold scope you purchase will be able to be repaired or replaced at no extra cost if there is a manufacturer defect or you break it during normal use.
You can also check our Leupold VX-3i 3.5-10×40 review.
---
Twilight Max Light Management System
One of the more noteworthy contributions that Leupold has made to the rifle scope sphere in more recent years is the above light management system. In a nutshell, this system refers to the unique way that Leupold scopes have their interiors designed.
With special coatings that cover the lens – which can boost light transmission – and glass installed in a certain way to collect more light without causing a glare, the management system can provide you with up to 10 to 20 minutes of extra shooting light during the dusk or dawn hours of the day.
As you might expect, this feature is incredibly popular among the hunting community, particularly because many types of game are most active during these hours. Having an optic that is specially designed to provide you with maximum visibility during these low light hours is an incredibly helpful advantage. This light management system can be found on many Leupold scopes, making those particular models among the most popular and requested across the market.
In addition to this system, Leupold scopes commonly offer weatherproof performance so you can take them into any hunting environment and still rely on their consistency. Their scopes are made of aircraft-grade aluminum and are punish tested before they reach the market; this means that Leupold checks the scopes to see if they can withstand damage before giving them out to shipping centers.
You can also find plenty of quality Leupold scopes that incorporate illuminated reticles. When combined with the above light management system, such a scope can truly negate any disadvantage that a low light environment might impart on your hunting expedition. While illuminated reticles can't make you see better in the dark, they do make your reticle easier to pick out against the dark environment or an animal with similarly colored fur.
All in all, Leupold scopes are well known for more reasons than we can describe. Their commitment to quality does raise their general asking price up to about the $400 and above range, with many of their best optics cost $1000 or more. For this reason, these scopes are popular among experienced hunters rather than beginners, although they do have a few scope options if you are on a tight budget.
Let's go over a top Leupold scope choice so you can see the quality that we've been talking about.
---
Looking for reviews of brands not as popular as Leupold? Check our Redfield scopes review, NcStar scopes review and Mueller scopes review.
---
Leupold VX-R 3-9×40 Review
---
1. Leupold VX-R 3-9x40mm Riflescope
Check Price on Amazon Check Price on OpticsPlanet
This scope has every Leupold staple in a single optic. We'll start by describing the phenomenal Duplex reticle, which can be illuminated across several different brightness settings to let you fine-tune the reticle's performance. This reticle is set against lenses that can magnify between 3x and 9x, with a 40 mm objective lens.
This allows the scope to operate in the most common engagement range for traditional hunting scenarios: less than 1000 yards. Of course, the lower magnification powers will be ideal for closer range engagements, but the 9x power setting is perfect as you approach the 1000-yard mark.
To make the illuminated reticle even more helpful, this scope has an integrated motion sensor that will automatically turn the illuminated reticle off if it detects no movement after five minutes. This is helpful because it saves the battery for the illuminated reticle. Although it lasts for several hundred hours on full power, nothing is more inconvenient than running out of energy for your reticle in the middle of a hunt.
The Twilight Max Light Management System that we described earlier makes an appearance here, naturally. It also allows you to make the most of those low light hours during dusk and dawn. The aircraft-grade aluminum design and weatherproof performance we also mentioned are incorporated into the scope, as well.
The scope's eye relief values are good, too. It measures in at 4.17 inches on the lowest magnification setting and 3.66 inches at 9x power. This eye relief distance is generous enough that you should feel confident using the scope with a high recoil weapon, as it's not likely that the scope will smack into your orbital bone very easily.
Check Price on Amazon Check Price on OpticsPlanet
It also features a set of great adjustment turrets for windage and elevation to let you compensate for these effects across rugged environments. The only feature that it notably lacks is a way to compensate for parallax, although it makes sense that Leupold ignored this feature for this particular scope. Its maximum magnification power isn't high enough that parallax will affect your shot too much.
As far as asking price goes, this scope is normally around $500 depending on what vendor you check or the market conditions at the time of your purchase. This is, therefore, one of Leupold's most consumer-friendly scopes and a great choice if you want to try out one of their products to see what all the fuss is about.
You can get the exact same scope above with a FireDot TMR reticle, which provides detailed holdover points for calculating bullet drop, windage, and elevation.
Features:
3-9x magnification

40 mm objective lens

Duplex reticle

30mm main tube size
Pros:
Has a light management system

Good windage and elevation turrets

Works in any weather

Great illuminated reticle

Matte finish
Cons:
Bottom Line
The VX-R riflescope is the iconic Leupold product: versatile, high-quality, and user-friendly. It'll become any hunter's best friend when they see the light management system in action and make the most of the extra minutes of hunting time they get at the beginning and end of each day.
---
Concluding our Leupold VX-R Review
Ultimately, it's clear that Leupold's reputation as one of the highest quality scope manufacturers in the world is well-earned. Their products consistently perform above and beyond their competitors' and they are ideal optical companions on any hunting trip or target shooting competition. If you need quality above any other factor, you'd be smart to go to Leupold as your first choice.
For more of our articles have a look at best Sightron scopes review or best UTG scopes review.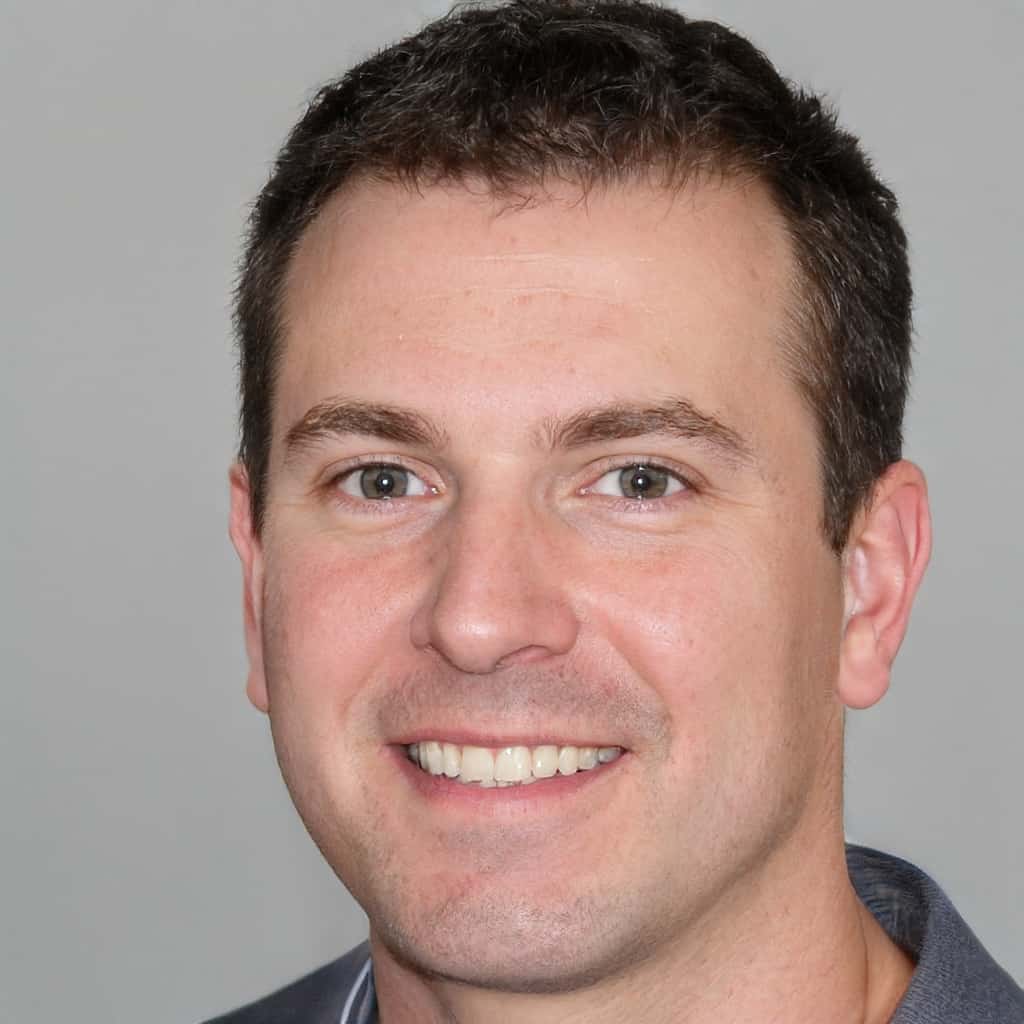 Mike Fellon was born and raised in Dallas, Texas. He inherited his hunting passions after his father John – he was fascinated by his stories, hearing how much attention, focus, dedication and patience he invested in shooting every animal. When he was old enough, his father first allowed him to shoot some cans and bottles with his shotgun, and then took him hunting – it was love at first sight. Mike has never stopped pursuing his hobby ever since.