Where are Leupold scopes made? Do you know the company's rich history?
Leupold & Stevens, Inc. is a company that has a long and rich history in the firearms industry. Established in 1907, the company started as a small shop in Beaverton, Oregon. 
Over the years, they have become one of the most well-known and respected brands in shooting sports. 
In this article, we will take a look at the company's history and learn more about its products and services.
---
How Did Leupold Get Started?
The Leupold & Stevens we know today didn't start as a firearm or rifle scope maker. In 1907, German immigrant Markus Fred Leupold alongside his wife's brother, Adam Voelpel, started a survey equipment repair shop in Portland, Oregon.
Both men would become well-known as their business enjoyed significant growth in the following years.
In 1911, Leupold & Voelpel were hired by J.C. Stevens to help manufacture a water level recorder the latter had previously designed. This was at a time when water level recorders needed to be checked at least once a week.
The new equipment would be unattended for months, which was not just a big improvement but an industry-first. The water level recorder was a success, and the relationship between Stevens and the duo led to Stevens joining as a third partner.
Hence, the business was given a new name: Leupold, Voelpel, & Co.
Adam died in 1940, prompting another company name change two years later. The company became Leupold & Stevens, Inc.
How did it become a global leader in quality optics? Legend has it that Fred Leupold's son, Marcus, missed his shot while hunting deer because his rifle scope fogged up.
In his annoyance, he yelled, "Hell! I could build a better scope than this!" Lo and behold, he did.
The company introduced its first scope, Plainsman, in 1947. It was a major improvement over what was currently on the market and set the stage for Leupold to become a leading optics company.
The new scope could serve its purpose in harsh conditions and boast a durable construction. 
Today, Leupold is known for making some of the best scopes in the world using high-quality glass materials.
In addition to rifle scopes, Leupold also manufactures binoculars, rangefinders, spotting scopes, and red dot sights. They also provide a full line of mounting systems and accessories for long-range shooting.
What sets Leupold apart from other optics companies is its commitment to quality. The company oversees all manufacturing processes in-house to ensure that its products meet the highest standards. 
As a result, they can offer a lifetime warranty on all their products.
Major Milestones in the Company's History
Over the years, Leupold & Stevens, Inc. has accomplished many things. Here are some of the major milestones in the company's history:
Markus Frederick (Fred) Leupold established a surveying equipment repair company in 1907.

1911: Leupold & Voelpel (later shortened to Volpel) relocates to a building next to the Leupold home.

J.C. Stevens joined the firm as a third partner in 1914, and the company became Leupold, Volpel & Co.

J.C. Stevens invented the Telemark, which the business introduced in 1938.

Robert Stevens, the son of J.C. Stevens joined the business in 1939. He took over responsibility for advertising, marketing, and sales.

After Volpel's death, the firm changed its name to Leupold & Stevens Instruments Company and transferred to bigger manufacturing space.

Norbert Leupold joined the business in 1944.

In 1944 Frederick Leipold passed away in hospital after his bladder was damaged during a routine operation.

The Plainsman scope was first introduced in 1947.

In 1949 Leupold & Stevens Instruments changed its name to Leupold & Stevens Inc. 

Stevens retired in 1953 after suffering a stroke.

1968: Leupold & Stevens Inc. relocated its 150 employees to a new 66,000-square-foot factory in Beaverton, Oregon, in the Portland Metro region.




In 1969 Leupold & Stevens Inc. purchases Nosler Bullets Inc.

1984: Leupold & Stevens Inc. establishes a new acquisitions business and buys Fabmark Inc.

In 1986 Leupold buys Biamp Systems Inc. and sells it 15 months later, at a significant loss. Two years later, the company sells Nosler Bullets Inc., a Bend ammunition manufacturer that it had possessed since 1969. 

Stevens Water Monitoring Systems were sold by Leupold & Stevens in 1998.
In recent years, Leupold has been on the cutting edge of new technologies and has introduced several innovative products. One of the most notable is the DeltaPoint Pro red dot sight, designed for use on pistols. 
The DeltaPoint Pro is one of the most popular red dot sights on the market and has been received very well by shooters.
Have you seen the top-class Leupold VX-R 3-9×40? Click the link to read its complete review.
Things That You Probably Didn't Know About Leupold &
Stevens
The company has a rich history, and it all started with two immigrants who came to America in pursuit of the American dream.
The company ventured into making optics in 1947. This would be the area in which they would become most well-known, and they are still one of the leading manufacturers of American-made rifle scopes today.
All Leupold products come with a lifetime warranty, and it is widely regarded as the first optics manufacturer to issue such a guarantee. 
The company doesn't import but is a full-fledged, American-based business. It oversees the whole production process from beginning to end and proudly guarantees its product quality throughout the product lifetime.
If you ever had problems with a product, you can always count on Leupold customer service for prompt replies and customer care! 
Do you know who makes Redfield scopes? You guess it, Leupold. These are high-quality, reasonably priced scope produced in the United States. 
In addition to making scopes, Leupold & Stevens Inc. also manufactures a wide range of other optics products. These include binoculars, rangefinders, and red dot sights. They are a true one-stop shop for all your optic needs.
Leupold can mount a scope on any firearm. The company boasts almost 40,000 base and ring configurations. Thanks to the fact that the company produces 440 distinct mount bases that represent over 380 different weapons.
Norbert Leupold, who obtained a bachelor's degree in civil engineering from Oregon State University in 1929, was named president of the corporation in 1969.
The hunting equipment market started to decline in the 1980s. Consequently, Leupold & Stevens established a dedicated section for corporate ventures and acquisitions in 1984, intending to diversify the company's business mix. 
In the same year, the company bought Fabmark Inc., a Hillsboro, Oregon-based maker of highly polished sheet metal for the electronics sector, with clients including Tektronix and Hewlett-Packard. This was followed by Biamp Systems Inc., a sound equipment company, in 1985.
Leupold & Stevens also increased its R&D investment to generate a steady stream of new products and grow its foothold in the water measurement and instrumentation market, reversing the trend of flat sales and declining profitability.
To learn about their scopes, make sure to read our comprehensive Leupold scopes review.
Conclusion
Leupold & Stevens is a company with a rich history dating back to 1907. The company started out as a family business with an interest in surveying equipment but quickly transitioned into making scopes for rifles.
Today, Leupold is one of the leading manufacturers of rifle scopes and also manufactures a wide range of other optics products, including binoculars, rangefinders, and red dot sights.
Leupold & Stevens Inc. should definitely be at the top of your list if you're in the market for a new scope or any other type of optic. They have a reputation for being one of the best in the business, and they will surely not disappoint. Thanks for reading!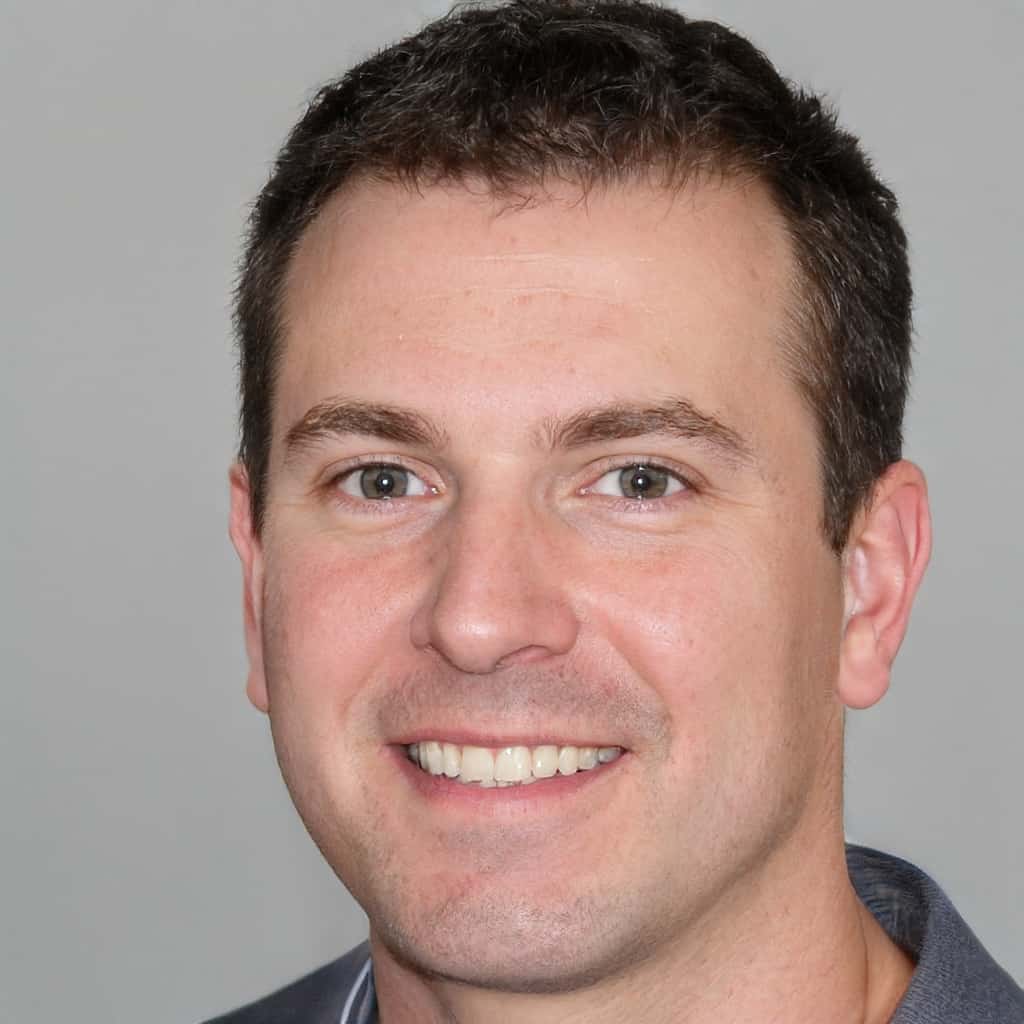 Mike Fellon was born and raised in Dallas, Texas. He inherited his hunting passions after his father John – he was fascinated by his stories, hearing how much attention, focus, dedication and patience he invested in shooting every animal. When he was old enough, his father first allowed him to shoot some cans and bottles with his shotgun, and then took him hunting – it was love at first sight. Mike has never stopped pursuing his hobby ever since.