Looking for the perfect scope for your Ruger AR556 can be tough but is also heaps of fun. The Ruger AR556 was first introduced in 2009 as the SR556 by U.S Arms manufacturer Sturm, Ruger & Co.
Sturm, Ruger & Co has been producing some of America's favorite firearms since 1949, originally operating from Southport, Connecticut.
Ruger produces some of the finest, and most fun, firearms in the world and are one of America's leading manufacturers.
The AR556 was their offering which was intended to compete with entry levels AR-15s and does it. Since it first came onto the scene in 2014 the 556 has gone from strength to strength. 
Choosing the right optic depends on a few things like, what type of shooting you will be doing, what distance you shoot, weight and more. Read on to see what we advise you take into consideration when buying the best scope for your Ruger AR556.
Ruger AR556 Scope Buying Guide
Range
The Ruger 556 is no joke when it comes to power and fun but that doesn't mean any scope will do. Remember this is an AR-style rifle and isn't really designed for long-range shooting. Ideally, you want the lightest and most compact scope for your requirements.
The 556 is a powerful, quick acquisition carbine and you do not want a big heavy scope to weigh it down and throw it off balance. These guns are meant to be comfortable to use, not a chore to carry.
Let us not forget, you will be shooting a .223 cartridge so anything over 6x magnification is a waste of money as power drops significantly over 300 yards. 
Red-Dot vs Magnification
Depending on how you shoot you may prefer a red-dot scope over a scope which offers magnification. Red-Dots are much more suited to quick acquisition style shooting or hunting and with the ones on this list you get ample light transmission and a great field of view.
If you do go for a scope with magnification then it is best to remember anything over 6x will likely be a waste of money.
Durability
You will want to make sure your new scope is made from strong, robust material which can withstand the elements. If you regularly hunt outside in the rain then make sure your scope won't rust.
If you shoot in humid conditions then you will want to make sure your scope has been nitrogen purged to prevent any fog build up. 
The Ruger AR556 is an all-out assault rifle which will be getting used and possibly abused to its maximum operating capacity. It is, after all, what it was designed for. 
If it is made from a premium metal casing it will have less chance of getting damaged if you drop it or damage it in transit.
---
The 4 Best Scopes For Ruger AR 556
Following is a list of scopes that we believe mate best with the Ruger Ar 556.
---
1. Bushnell AR Optics 1-4x/24mm Drop Zone Reticle
Buy on Amazon
Check Price on OpticsPlanet
Unless you live in a cave, then you have more than likely heard the name 'Bushell' being branded about. They have been supporting hunters, outdoors people, and outdoor sports enthusiast for over 65 years. 
Not only do they produce great quality scopes, but they also have a wide range of products for your every need. From range finders to spotting scopes, and night vision to trail cameras. Whatever you need to enhance the enjoyment of your outdoor activities, Bushnell will have something to make it more enjoyable.
Now we are going through some of the best scopes for the AR556 so there is more emphasis on close-range shooting. With that in mind, we love the tactical look involved with assault rifles and the Bushnell AR Optical Riflescope lives up to that hype.
It is finished in Matte Black and is a single-piece design. The turrets have a cool tactical look to them and they are mounted in an easy to reach way.
This scope is really solid and will take the heavy recoil from a Semi-Auto without any issues. It has been nitrogen purged so you do not have to worry about moisture or debris ruining your fun. It also means you can use this scope in more testing conditions. Whether that be on the hunt or competition. 
Bushnell's have fitted this scope with a 1-4x magnification so you couldn't use it for long-range hunting or shooting. It does, however, work perfectly for Varmint or range days.
You get plenty of light transmission through the lenses and they are coated for optimum target acquisition and clarity. The reticle is clutter-free and consists of your standard crosshairs plus a drop zone.
What that basically means is the scope has aiming points on the lower post of the reticle. The points allow you to shoot up to 500yds when sighted properly. Allowing you to shoot further, more accurately.
Bushnell recommends you sight the scope at 100yds for it to work best, at any magnification this will give you the most accurate sights and the most reliable set up.
Overall Bushnell has crafted a great, high-quality, rugged and ready scope for the avid shooter.
What we like;
Easy to use

Lightweight

Looks great

Dropzone reticle

Water, shock, dust-proof
---
2.

BARSKA Varmint Mil-Dot Riflescope

Buy on Amazon
Check Price on OpticsPlanet
As mentioned, the Ruger AR 556 is a rifle mostly designed for fun for target shooting or hunting small varmints. With this in mind, a lightweight and easy to use scope like the Barska Varmint Riflescope seems like just the ticket.
It features magnification settings between 6.5 and 20x magnification, plus a 50 mm objective lens. Granted, this is a bit of a bigger lens than you might be used to combining with your Ruger AR 556, but this ensures that it can collect enough light for the high end of its magnification range.
More importantly, the scope comes with high quality and multicoated optics that offer consistent and high-quality viewing clarity. Furthermore, it's built with a target dot reticle that makes for easy target acquisition, especially for smaller and fast-moving animals.
Durability isn't discounted, either, despite the scope's middling weight of 22.3 ounces. It's built with weatherproof design decisions from the ground up, allowing you to use this in any inclement weather. Considering that the scope is among the most affordable on the market, that's a big bonus!
Other factors cement this overall value, including finger adjustable 1/8 MOA windage and elevation turrets. These offer extremely precise holdover adjustments for both variables, meaning you can hit distant or small targets even when the environment or elements are fighting against you.
Even eye relief is considered, as it's set to 3.6 inches at the maximum magnification setting of 20x. This ensures your eye won't be hurt from recoil and you mount this scope to your Ruger AR 556.
Lastly, be aware that instead of offering a separate turret, you can adjust for parallax using the adjustable objective at the end of the scope's tube. All in all, this scope surprisingly has everything you might need in a well-rounded and versatile rifle scope despite being so affordable.
What We Like:
Very variable magnification settings

Has a big objective lens to allow for adequate light collection

Has good eye relief even at high magnification power

Can compensate for parallax, windage, and elevation

Very affordable overall
You can also check our guide on the best prism scopes.
---
3.

Bushnell 3-9×40 Riflescope with DZ 223 Reticle



Bushnell's 3-9x rifle scope is a versatile and effective option for a variety of uses, featuring a reasonably sized 40 mm objective lens and waterproof construction. That should allow you to use it in inclement weather or any hunting environment without too much difficulty.
Even better, this optic comes with a specialized ballistic drop compensation or BDC reticle. In a nutshell, this includes special holdover points on the vertical axis that will let you compensate more easily for bullet drop at long distances. While you'll probably only use it when maxing out your magnification values, it's still an excellent choice for hunters that want extra tools to help them hit difficult shots.
In addition to these aspects, the Bushnell scope comes with a side focus parallax turret and windage and elevation adjustment turrets. All of these are very clearly marked and offer tactile and audible feedback with every adjustment, making this easily one of the best optics for Ruger AR 556 weapons.
That's not all. The scope comes with fully multicoated optics to improve light transmission and ensure high color contrast, even in lowlight environments. Combined with all of these design choices, the riflescope comes with an adjustable length throw lever that allows you to rapidly swap between magnification powers on the fly, even if you wear thick gloves.
As you can see, there are practically no negatives to this optic given its high-quality turrets, lenses, body construction, and other features. The only possible downside you might notice is the scope's relatively high weight at a little over 19 ounces. This makes it heavier than many other optics in this series, but in our eyes, it's not enough of a flaw to make it a bad choice overall.
What we like:
Comes with excellent lenses and reticle design, affording excellent accuracy at long distances

Made with durable and weatherproof materials

Comes with a throw lever to enable fast magnification swapping

Has excellent windage and elevation adjustment turrets, with tactile and audible feedback 
You can also see which are the best scopes for shotguns and .450 Bushmaster.
---
4.

Vortex Optics Strikefire II Red Dot Sight
Buy on Amazon
Check Price on OpticsPlanet
Not just another red-dot scope, the daddy red-dot scope. Vortex Optics have done it again. Crafted a superior looking scope which operates at maximum capacity and caters for the needs of avid shooters and hunters the world over.
The Vortex Optics StrikeFire 2 was built with AR style rifles and will fit the majority. It is one of the highest red-dot scopes around and for good reason. It looks great, it is reliable, and it works.
This isn't a big in your face type scope, but it is one of the largest red-dot scopes around. It measures in at 5.6" full length and weighs 7.2Oz which is what we would expect for a scope of its kind. 
It is crafted from premium metal and it has been finished in matte black which looks great. It is rugged, durable, and robust and has been designed to take the recoil from AR's, Shotguns and more. 
Being a red-dot scope, it doesn't have much in the way of magnification 1x. However, this rifle scope is all about quick acquisition and all out fun. It has fully multicoated lenses, with optimum light transmission and all air to glass lenses have been treated with multiple anti-glare coats.
Vortex Optics has this listed as unlimited eye relief, which makes sense with it being a quick acquisition scope. The red-dot 4 MOA reticle is daylight bright red and has ten illumination settings, with the two lowest settings being night-vision compatible.
Although we haven't tested it, Vortex claim the battery life is 400 hours on the highest setting and up to 7000 hours on the lowest. The reticle can be changed from red to green, if you so prefer.
The Vortex StrikeFire 2 has a very wide field of view, ensuring you can shoot no matter what the conditions, or time of day.
Fitting the StrikeFire 2 isn't difficult but we suggest you check out the included instructions just to make it quick and easy. It comes with what you need to fit it to your AR556 including the cantilever arm. It will fit on a Picatinny and Weaver style rail.
What we like;
Lightweight and Robust

Larger field of view than other red-dots

10 illumination settings

Quick acquisition
---
You may also be interested in what are the best scopes for Ruger 10/22 and 22-250.
If you are interested in a fixed scope, check 1-4x scopes.
For something more powerful, check our long-range optics article.
---
Frequently Asked Questions
Is a Ruger 556 the same as an AR-15?
Ruger actually pitched the AR 556 as a pistol. A corporate product manager gushed in a promotional film for the Ruger AR-556, claiming that the weapon, which is legally classified as a pistol but looks more like an AR-15 rifle in design, offers far more than a regular handgun.
Where is the Ruger AR-556 made?
According to Ruger President and Chief Operating Officer Chris Killoy, the AR-556 is the first firearm designed and constructed in Ruger's Mayodan, North Carolina factory.
Is Ruger AR 556 good for home defense?
The Ruger AR-556 is as dependable as the day is long when it comes to self-defense. For the first time, many Americans are considering acquiring a self-defense firearm. When compared to some of the greatest rifles on the market, the Ruger AR-556 is one of the most reliable rifles built in America today.
How far will a Ruger AR-556 shoot?
The Ruger AR-556's typical best and truest maximum effective range is around 200 to 250 meters (218- 273 yards).
What ammo is recommended for Ruger AR-556?
The AR-556 is available for 5.56 x 45 mm NATO and.223 Remington calibers. Winchester 5.56 NATO 55-grain complete metal jacket rounds are recommended because they produced the best single grouping in most tests.
Does the Ruger 556 have a threaded barrel?
Yes. Standard muzzle accessories can be mounted thanks to the threaded barrel. The cold hammer-forged 4140 chrome-moly steel barrel with ultra-precise rifling offers remarkable accuracy, durability, and cleaning ease.
How many rounds does a Ruger AR-556 hold?
A Ruger AR-556 is known to hold a 30-round.
Where is Ruger made?
Ruger, or U.S. Sturm, Ruger & Company, Inc., is an American firearms manufacturer headquartered in Southport, Connecticut, with manufacturing sites in Newport, New Hampshire, Mayodan, North Carolina, and Prescott, Arizona.
What is Ruger known for?
The gun company Ruger now makes rifles, shotguns, and pistols, but its single and double action revolvers are among their most well-known products. Sturm, Ruger & Co. is currently the United States' fourth largest gun maker.
What does Ruger mean?
Ruger is generally a masculine English name that means "renown-spear." Roger is an English surname that is a variant of the given name Roger. The name comes from the word "Hrodgari," which means "Renowned-spear."
Who created Ruger?
Sturm, Ruger & Company was founded by William B. Ruger, an American gun designer.
What was the first gun Ruger made?
The Ruger Standard was Sturm, Ruger's first pistol, released in 1949 and advertised as a low-cost option. 22 caliber rimfire is ideal for target shooting, plinking, and enjoyment.
What is the difference between a AR-15 and a AR-556?
The barrels on AR-15-style pistols are substantially shorter than those on standard rifles. Ruger's AR-556 handgun variants, for example, have barrel lengths ranging from 9.5 to 10.5 inches, or nearly half a foot shorter than their rifle cousins. The muzzle velocity will be reduced with a shorter barrel.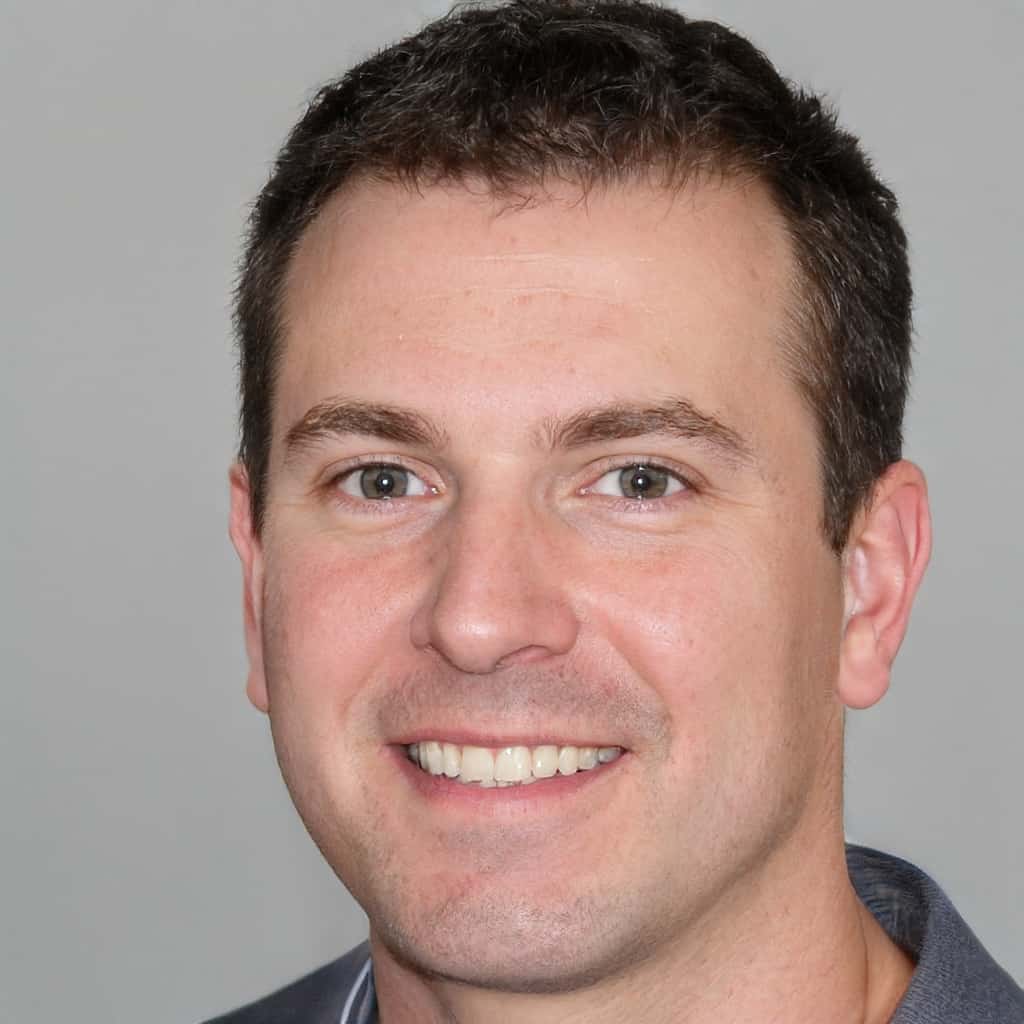 Mike Fellon was born and raised in Dallas, Texas. He inherited his hunting passions after his father John – he was fascinated by his stories, hearing how much attention, focus, dedication and patience he invested in shooting every animal. When he was old enough, his father first allowed him to shoot some cans and bottles with his shotgun, and then took him hunting – it was love at first sight. Mike has never stopped pursuing his hobby ever since.