One of the most popular, best-selling cartridges around, the .22-250 Remington stands out as a preferred hunting and long-distance ammo.
The now-well-known .22-250 started its days in the 1930s as a wildcat combination of a .250 Savage case with a .224 bullet. Its humble origin belies the popularity it would continuously maintain between the 1960s and today. The reason for its long-lasting success has a lot to do with its usefulness as a varmint-hunter. But that's not all that has maintained this cartridge's popularity.
What else makes .22-250 guns and ammo so well-liked, even today?
Reliable and consistent performance

Powerful with great accuracy

Very fast – can travel more than 4000 feet per second

Flat trajectory

Well-known and popular
.22-250s are great for small to medium game hunting (and possibly precision deer hunting though some states may have restrictions for this).
.22-250s travel so fast that they can cut through windy conditions and still stay accurate, but because .22-250s use the friendly .22 caliber rifle – you don't have to worry about a lot of kickback!
The Quest for the Best .22-250 Scope Begins
A powerful rifle that can shoot longer distances is only useful with a quality scope. You may be wondering:
What are the best scopes to use with .22-250s?

What is the best varmint scope for .22-250?

How do I know which scope to pick?
With these questions in mind, let's get started tackling how to choose a .22-250 scope for your specific needs. The first step is to learn more about riflescopes in general.
How much magnification power do I need?
The answer to how much magnification you need in a scope is the same as the answer to what type of gun or ammunition you need. It depends on how you plan to use it, experience, and frequency of usage.
Consider the following questions:
Are my targets going to be relatively close (5-50 yards) or far off in the distance (upwards of 500 yards)?

What kind of budget do I have for my .22-250 scope purchase?

Will I be using my .22-250 for varmint hunting, larger game, or target practice?
To help answer these questions, check out the following helpful guide on shooting distances.
Quick Guide to .22-250 Ranges
To help determine the best .22-250 scope, here are some general distance guidelines to consider:  
Close Range: <25 yards up to 100 yards
Medium Range: 75 yards up to 150 yards
Long Range: 100 yards to 500 yards
Very Long Range: >500 yards
Scope Magnification by Distance  
We know more about shooting distances; now let's look at which magnification levels work best for each range:
Close Range (up to 100 yards): 3x to 5x magnification
Medium Range (up to 150 yards): 3x to 9x magnification
Long Range (100-500 yards): 10x to 20x magnification
Very Long Range (>500 yards): 10x to 24x magnification
Remember that these are generalized recommendations and that these suggestions are subjective. There can be a lot of overlap between the magnifications you can use at different distances.
The 4 Best .22-250 Scopes
Choosing the Right Scope
We now know lots of information about riflescopes and ranges, as well as what makes shooting .22-250s great. It's time to take a closer look at some of the best .22-250 scopes out there.
Which of these four scopes will be the best .22-250 scope for you?
1. Vortex Optics Crossfire II 6-24×50 BDC Reticle
Buy on Amazon
Check Price on OpticsPlanet
The high velocity of .22-250 caliber bullet ensures it can travel far and it can travel fast. The Vortex Optics Crossfire 2 puts this to the test with its 24X zoom, allowing you to quickly pick off targets at more than a 1000 yards off.  
What Makes This Scope A Must Have?
The adjustable objective lens lets you put your image in focus and remove parallax, much like you can do with a DLSR camera.
The dead hold BDC reticles ensure you never have to guess the trajectories of your bullets because of holdover and windage corrections. Customized hashmark designs on the reticle guide you every step of the shot. It's perfect for shooting at various ranges when estimating holdover is a concern.
It holds zero perfectly and is excellent with windage and elevation adjustments. Maximum elevation and windage adjustment are 40 MOA in both cases. The second focal plane maintains the same ideally-sized appearance of your targets.
The fast focus eyepiece allows for quick and easy reticle focusing. Add to that, the anti-reflective, multicoated lenses which ensure crystal clear picture quality with perfect contrast at all hours of the day. It's also fog proof and waterproof because the lenses are nitrogen purged and O-ring sealed.
With this scope, spotting your prey is going to be like taking a walk in the park.
Pros
24X Zoom and an adjustable objective lens

Highly durable (aluminum alloy)

Fast focus eyepiece

Great Value For Money
Cons
A bit blurry at high zoom

The mounts are a bit low
The Bottom Line
For the price, this is hands down, the best scope you can get for your .22-250 caliber rifle, as testified by multiple customer testimonials. For medium to long range shooting, we would highly recommend this scope to everyone.
2. Athlon Optics Argos BTR GEN 2 Riflescope 6-24×50
Buy on Amazon
Check Price on OpticsPlanet
Another riflescope made especially for medium to long range shooting pairs up perfectly with the .22-250 Remington and its small game hunting prowess.
What Makes This Scope So Great?
The best feature of this rifle is the First Focal Plane (FFP) Reticle, which makes a world of difference while shooting. The illuminated reticle not only lets you see in the dark, but it also shrinks and grows as you zoom in and out in your scope. This particular feature is sure to make your job a lot easier.
The second best feature adjustment is that you can adjust the parallax up to infinity. Rest assured, you won't face any parallax related error. The reticle holds zero perfectly, and the windage and elevation adjustment is absolutely dead on.
Add to that the sleek and sophisticated design with a matte finish which makes it look like something straight out of a movie. It's not just aesthetics though, this scope made out of aircraft-grade aluminum is immensely sturdy and will hold it's great regardless of the amount of punishment you throw at it.
The multicoated lenses make no compromises when it comes to picture quality offering you a crisp and clear picture with optimum brightness and true color across the entire light spectrum. Argon purged lenses guarantee thermal stability and water resistance.
Pros
First Focal Plane Reticle

Holds zero perfectly along with excellent windage and elevation adjustment

Infinite parallax adjustment

Very Affordable
Cons
Small Eye Relief (3.3 inches)
The Bottom Line
Just like the last scope on our list, this one gives you immense value for money while not compromising on quality. The first focal plane reticle really takes the cake and makes it far superior to all other riflescopes at this price range. One of the best long range optics out there.
3. 

Burris Xtreme Tactical XTR II 5-25x50mm 
Buy on Amazon
Check Price on OpticsPlanet
While pricey, this rifle scope from Burris is a high-quality piece of equipment and perfect for hunters that want the best of the best.
What Makes This Scope Worthwhile?
There's a lot to like here, starting with its five interchangeable magnification powers between 5x and 25x (including 10x, 15x, and 20x). This makes it ideal for both hunting of smaller targets in the brush at relatively close ranges and longer distance targets that really work with the 22-250 Remington cartridge.
More important is the illuminated SCR Mil reticle. Designed for precision use at any distance and offering a variety of different holdover points for compensating for windage, elevation, and even bullet drop, it's a perfect precision reticle for experienced marksmen that will make use of the longer available magnification powers frequently.
You'll be able to make the most of the reticle even further thanks to the zero-click stop adjustment turrets for windage, elevation, and parallax. These will allow you to quickly but precisely adjust for these variables and don't require tools for adjustment. The control for the scope's many illumination settings can also be found on the parallax turret, so all your controls are in the same spot and easy to recognize.
That's not all. This is easily one of the more durable and long-lasting hunter scopes on the market, featuring high-grade optical glass and waterproof/fogproof construction. 22-250 Remington cartridges can produce significant recoil, but that can be handled since the scope comes with internal spring tension systems. In essence, this guarantees that the scope will continue to hold zero even with regular shocks and vibrations.
Pros:
Withstands recoil and other shocks well

Comes with very precise and illuminated reticle

Has excellent adjustment turrets for windage, elevation, and parallax

Made with durable materials and suitable for inclement weather
Cons:
A bit pricier than most other scopes on the market
The Bottom Line
All in all, this precise but highly durable rifle scope is well worth the asking price if you want something sure to last for years to come and that can facilitate high-accuracy shots well over 10x magnification power.
If you are interested have a look at our article about M&P 15-22 scopes.
4.

UTG 4-16X50 1″ Hunter Scope

Buy on Amazon
Check Price on OpticsPlanet
Varmint hunting, even at long distances, can be made much easier with the UTG Hunting Scope. Designed with magnification settings between 4-16x, it's suitable both for relatively close range and long-distance shooting, even when trying to hit small targets like squirrels and similar vermin.
Let's take a closer look at everything that makes this optic a great choice for hunters and property owners with pest problems.
What Makes the UTG Hunter Scope Worth Your While?
The Hunter Scope comes with a 50 mm objective lens. This is more important than you might think since the size of the objective lens determines how much light it can collect and transmit to your eye. Fortunately, this objective lens provides plenty of light for hunting small targets that may blend in with the background environment.
To make things even better, the lenses are multicoated to provide even better light transmission and enhanced durability. Speaking of durability, the scope overall is made of a 1-inch tube of aircraft-grade aluminum. It's relatively lightweight (though a little heavier than other models at 1.6 pounds), but the real benefit here is the long-term robustness you'll enjoy should you purchase this optic.
It's also weatherproof, as it's nitrogen-filled to ensure top-tier performance in wet or foggy environments. The durability extends to regular physical shock damage as well, such as if you ever drop the optic when trying to mount it on your rifle.
The reticle, which is very important if you want to hit your targets accurately and consistently, can be illuminated through an intuitive system that allows you to swap between a dual-color mode or 36 different color intensities with ease. You'll be able to rely on this reticle in any light or weather conditions, including high noon for darkness.
But that's not all! The Hunter Scope comes with high-quality windage and elevation adjustment turrets. These can be either locked to zero or reset to zero instantly, preventing you from accidentally changing the dials with a slight bump and allowing you to take multiple repeated shots in rapid succession.
To round things out, the Hunter Scope comes with a few excellent accessories. These include both Weaver and Picatinny mounting rings, so you don't need to purchase anything else to mount this scope to your rifle. It also comes with a 3-inch sunshade and flip-open lens caps, both of which can help to protect your lenses from progressive degradation or scratches when in the field. 
Pros:
Great lens quality and light transmission

Comes with several excellent accessories

Made for long-term durability and weatherproof functionality

Easy to mount on your rifle

Has excellent windage and elevation turrets

The reticle can illuminate for easier targeting 
Cons:
A little heavier than several other top-tier optics

Some units have issues with focusing at higher magnifications
The Bottom Line
When you consider the sheer number of excellent features and accessories that come with this scope, it's easy to see why it's such a recommended choice. It's a phenomenal optic for varmint hunters and general hunters due to its magnification versatility, durability, and excellent controls. Consider picking up one for yourself!
---
Frequently Asked Questions
What Is the .22-250?
The .22-250 Remington is a very high-velocity, short action cartridge that was used by the British and Australian militaries in the 1980s.
Likewise, the .22-250 bullet is a very high-velocity (capable of reaching over 4000 feet per second), short action, . 22 caliber rifle cartridge primarily used for varmint hunting and small game hunting.
What Distance Should I Sight in my .22-250?
You should keep it around 1.5 inches high at 100 yards and you'll be happy every time you use it. About dead-on at 200 and around 5 or so inches low at 300.
What Is a .22-250 Caliber Good For?
22-250 Remington is a very high-velocity (capable of reaching over 4000 feet per second), short action, . 22 caliber rifle cartridge primarily used for varmint hunting and small game hunting. It does find occasional use by women and young children for deer hunting because of its low recoil.
Is The .22-250 the Fastest Caliber In The World?
No, while it is still a very fast caliber, the .220 Swift actually remains the fastest commercial cartridge in the world, with a published velocity of 1,422 m/s using a 1.9 grams bullet and 2.7 grams of 3031 powder.
Which is Bigger: the 223 caliber or the .22-250?
The 223 cartridge is the larger bullet. Upon inspection, you'll notice 223 is bigger but the .22-250 is wider and longer. Although the bullet diameter is the same for both cartridges, the .22-250 has a larger case.
Is the Remington .22-250 Good For Deer Hunting?
.22-250s are appropriate for hunting most deer species. Given the right bullet and proper shot placement, the gun can take a whitetail without much issue. But they don't come with as much room for error as their larger cousins.
What Is The Recoil Of .22-250?
Thanks to the extra powder in this case, recoil in a 7.5-pound rifle will be around 6.4 ft-lbs at 7.4 fps. Still too mild to induce a flinch, although recoil can throw you off target a bit more.
What Is The History of the .22-250?
The .22-250 was created as a wildcat cartridge by necking down a.250 Savage case to fit a.224 caliber bullet. There were various early versions of the cartridge that differed just slightly from one another, including one produced in 1937 by Grosvenor Wotkyns, J.E. Gebby, and J.E. Smith and dubbed the 22 Varminter.
When Did the .22-250 Gain Commercial Acceptance?
Browning Arms Company began chambering its Browning High Power Rifle in the.22-250 cartridge in 1963, which was a wildcat round at the time. Due to the lack of commercial manufacture of the.22-250 at the time, this was a hazardous but historically significant action on Browning's side. In a 1964 Gun Digest article about the development of the Browning rifle, John T. Amber described the occurrence as "unprecedented."
It was around this time that the .22-250 became accepted by the general public and started to become a very popular caliber and the Remington rifle was soon to follow.
---
Why wait when the perfect scope is out there?
Finally: you're fully armed with knowledge about .22-250s and the scopes to help them shine. 
You can also check which are the best scopes for Ruger 10/22 and Marlin 60. Or if you are looking for something more powerful, check which are the best .308 scopes
Those varmints and targets aren't going to shoot themselves. And they're certainly not going to at distances of several football fields away.
You know which scopes are good (and affordable) out there. Don't keep yourself from enjoying your .22-250 and showing off all its best qualities!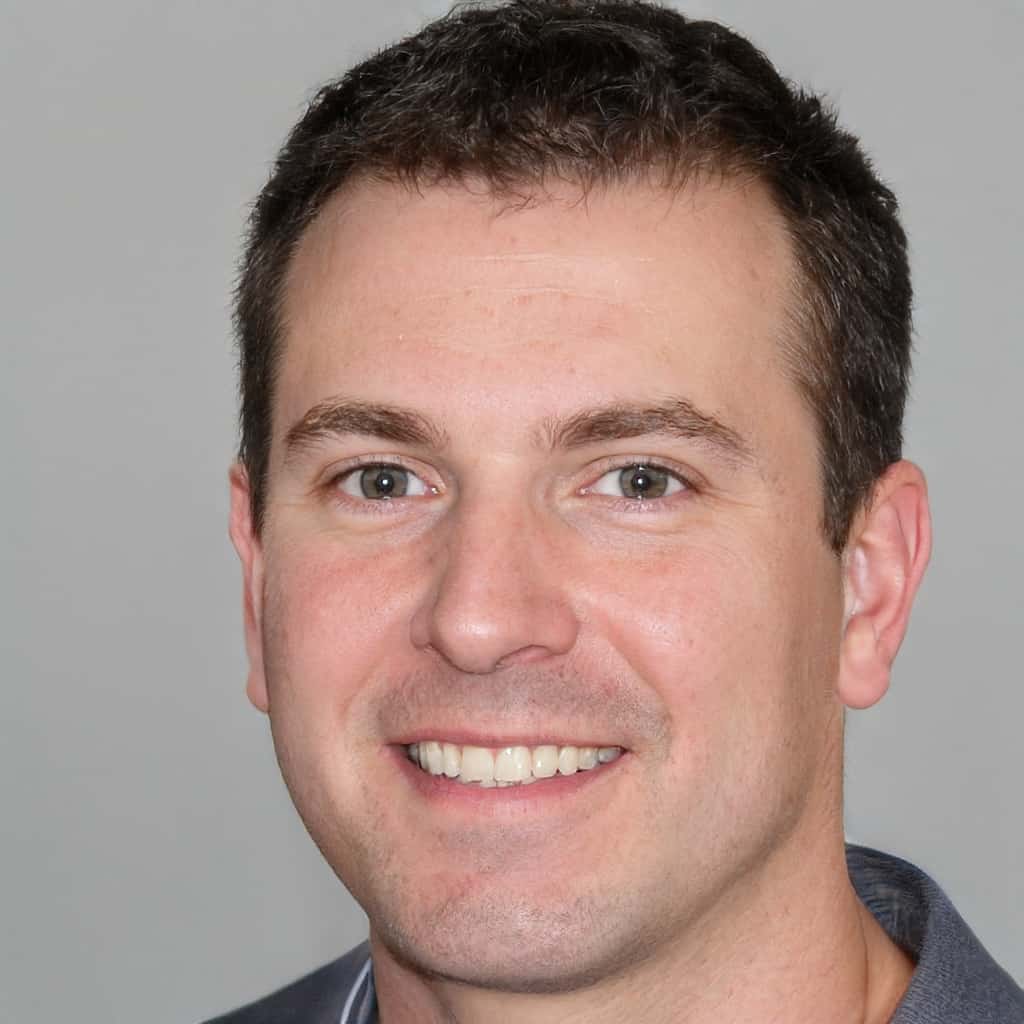 Mike Fellon was born and raised in Dallas, Texas. He inherited his hunting passions after his father John – he was fascinated by his stories, hearing how much attention, focus, dedication and patience he invested in shooting every animal. When he was old enough, his father first allowed him to shoot some cans and bottles with his shotgun, and then took him hunting – it was love at first sight. Mike has never stopped pursuing his hobby ever since.