The Marlin 60 is a .22 caliber rifle offered at a very affordable price. It is lightweight and can be used for different purposes. Of course, due to the small cartridge, it is not suitable for long-range shooting, so if you are interested in that, better look elsewhere.
How to Choose the Best Marlin 60 scope
The best scope for Marlin 60 would be the one which enhances the accuracy of the rifle while not adding a lot of weight. The maximum magnification the Marlin 60 needs is 9x, so there is no need to spend a lot of money for a decent scope for your Marlin 60.
If you are confused about which scope to choose we are here to help. We have chosen 4 scopes which we believe are the best for Marlin 60. Why? Because of their price, magnification and that all of them have reticle specific for the .22 caliber. 
1. Simmons 3-9 x 32mm .22 Mag(R) Matte Black Riflescope
Check Price on Amazon
Check Price on OpticsPlanet
This is probably the best scope in its price range. When you consider its low price, you don't really expect a great performance, but actually, the scope has succeeded outstripping the expectations of many. 
Lightweight
One of the things you should look for in a scope for the Marlin 60 is lightweight. And with a weight of 9.6 ounces, this scope barely adds to the weight of the rifle, thereby making it convenient for shooters of all ages.
Ruggedly Built
All Simmons scopes are built to last, this one being no exception, no matter the low price tag. The scope is constructed in a way to withstand anything that is not too extreme. All those of you who plan on using your Marlin 60 frequently will appreciate the durability of this scope.
Sharp, Bright Images
At the end of the day, the job of a scope is to guarantee that you are able to see a clear image of your target. That can't happen unless the scope delivers quality images. This is where we found that this scope excelled, especially for its price tag. With its fully coated optics, the Simmons delivers excellent image through the magnification range.
Easy Adjustments
You spot your prey and zero in on it but realize that your scope needs to be adjusted to provide you with a clear view of your prey. Would you rather divert your attention to adjusting the scope or would you wish for a way to focus on your prey while altering the settings? Well, I prefer the latter, and the SureGrip rubber surface of this scope lets users do just this. It doesn't matter if you are wearing gloves or focusing on the prey, the adjustments will remain easy to perform. The best 22lr scope on a budget.
2.

Vortex Optics Crossfire Red Dot Sight Gen II
Check Price on Amazon
Check Price on OpticsPlanet
Want an alternative choice for your Marlin 60? Consider this red dot optic that works perfectly for short to mid-range shooting and target practice: the perfect use for Marlin 60 rifles anyway.
Illuminated Reticle
As an illuminated red dot sight, this optic comes with a 50,000-hour battery life plus night vision compatibility when you use the lowest two illumination settings. This essentially means you can combine the optic with another night vision scope and use both in conjunction with one another to hunt varmints and critters on your property, even during dusk or dawn when light is relatively low.
Good Lenses
The optic is even better thanks to the high quality of its lenses. Since the lenses are boosted thanks to antireflective coatings, your accuracy won't suffer due to glares or scratches.
Easy Controls and Target Acquisition
It's a versatile and agile optic, offering unlimited eye relief and a 2 MOA dot that's perfect for close quarters or relatively short-range target acquisition. The 11 illumination settings can easily be switched via the dial on the side of the optic.
Since the optic has a skeletonized mount, placing it on your Marlin 60 should be quick and easy and will allow you to use it alongside other optics regularly. It's made with aircraft-grade aluminum, too, so you won't feel like the optic unbalances your rifle or is too heavy for comfort at any point. 
Durable and Long-Lasting
The rest of the scope is similarly well-made, featuring a hard-anodized coat on the surface to protect the optic from corrosive damage and provide a matte aesthetic that won't give away your position due to sun glare. In the end, it's a capable and consistent red dot optic that's easy to mount and is consistent in the accuracy boosts it can provide.
If you are interested have a look at the best scopes for M&P 15-22.
3.

Bushnell Banner Dusk & Dawn Circle-X Reticle Riflescope
Check Price on Amazon
Check Price on OpticsPlanet
Marlin 60 hunters or sportsmen would do well to consider the Bushnell Banner scope. It has a number of key features that will easily make it worth your time and money. Let's break down each of these features one by one.
DDB Multicoated Lenses
The Banner scope has phenomenal optics from start to finish. The lenses are special so-called "Dusk & Dawn" or DBB multicoated varieties. As a result, you'll benefit from much better light transmission and durability compared to other top scopes on the market.
The lenses can flip between magnifications of 3-9x and has a 40 mm objective lens. As a result, you'll be well-equipped to take down targets in the Marlin 60's optimal ranges. Bolstering this aspect is the fast focus eyepiece that measures 11.5 inches long. You'll be able to use this piece to rapidly sight-in to your target, even if they're moving into cover or brush.
Durable Materials
But the Banner scope is another great choice for Marlin 60 rifles due to its high-quality materials used throughout. For example, the scope body is made with aircraft-grade aluminum. This choice keeps the overall weight of the optic down to 12.48 ounces: not nearly enough to throw you off balance with your rifle.
The lens glass, even without multiple coatings, is also high quality and durable. Bottom line: you'll be able to enjoy this scope for a long time to come due to its quality construction.
Weatherproofing
The Banner optic is phenomenal as well due to its weatherproof construction. You can use this optic in any inclement weather and not have to worry about water or fog messing up its performance.
Circle-X Reticle
Last but not least is the specialized Circle-X reticle. Combined with the 1/4MOA windage and elevation turrets on the scope's side, this reticle will help you to hit your targets from afar and make the most of the DDB lenses mentioned above.
In bright or lowlight conditions, the Banner optic will serve you well. Therefore, it's a particularly good pick for experienced hunters who want something reliable and long-lasting for years to come.
This scope would make an excellent Marlin 336 scope.
4.

BSA 3-9X40 Sweet 22 Rifle Scope
What if you want to really push out the effective range of your Marlin 60 rifle? In that case, this 3-9x scope from BSA might be a great choice. While .22 cartridges aren't normally a great choice for longer-range hunting, 9x magnification is really the upper end of middle range, so you might still see great accuracy boosts if you use this optic.
Good Adjustment Turrets
There's a lot to like if you decide to give it a try. For instance, it features a remarkable quick-change turret system. Windage, elevation, and side parallax adjustment turrets all offer you the ability to compensate for different conditions as you scope in to your target. The turrets are all finger adjustable and can be rapidly clicked into the correct value at 1/8 MOA increments.
Excellent Lenses
The scope also comes with a 40 mm objective lens, which has, of course, been protected by special coatings to prevent water or scratch damage. Eye relief is higher than you might think at about 4 inches, which should ensure that your eye won't be hurt by recoil (not that this is a common problem with Marlin 60 rifles, of course).
Durable In Any Weather
Additional benefits include total weatherproofing – this means the scope will continue to function even in wet, foggy, or otherwise inclement weather. Since the scope is mostly made with aircraft-grade aluminum and only weighs 16.8 ounces, it also won't throw off the balance of your rifle or make you feel awkward scoping in to your target even if you're mostly used to using fixed iron sights.
All in all, we'd recommend it as a longer-range solution for use with your Marlin 60. Consider it if you find yourself using the rifle to hit critters that are a little farther away than average or if you want to boost your accuracy at the range. 
---
Frequently Asked Questions
Who Made The Marlin 60?
Ewald Nichol designed the Marlin Model 99 in 1959. Internally, it was essentially the Model 60, which debuted in 1960. However, there were significant variations obvious from the outside. The Model 99 had a walnut stock, and the receiver was factory-tapped to accept screw-on scope mounts rather than being grooved for tip-off scope mounting like the Model 60. The Model 99 was produced from 1959 to 1961, with a lower-cost version, the Model 99G, available via Marlin's Glenfield line.
The Model 60 was derived from the Model 99 design in 1960.
What Makes The Marlin 60 A Good Gun?
This rifle incorporates a cross-bolt safety behind the trigger guard that is simple to use even by inexperienced shooters. This, combined with the low recoil and simple charging handle, makes this a great rifle for learning the fundamentals of firearms operation. The length of the barrel varies depending on the model and year. Marlin presently produces rifles with barrel lengths of 18, 19, and 22 inches. When it comes to barrels, they usually have a 1:9 or 1:16 twist rate. Some Model 60s have "micro-groove rifling." as the company calls it. This is basically a narrower, finer groove that aids accuracy a little bit more and is one of the rifle's defining features.
With this rifle, Marlin offers a variety of stock options. Swivel studs come standard on the stock. The Marlin 60 is commonly equipped with a ramp front sight and an adjustable semi-buckhorn or open rear sight. A scope mount is also included with the receiver.
What Is The Difference Between A Model 60 and A Glenfield Model 60?
The feeding system of a Marlin Model 60 and a Glenfield Model 60 differs significantly. For the last shot, most bolts do not have the hold open design. These rifles could also have a larger 18-round magazine capacity. According to research, the Glenfields aren't substantially more desired or unusual than an ordinary Model 60. 
What Does A Marlin 60 Cost?
It is incredibly cost effective for almost any budget. The majority of new Model 60s, which will now be manufactured by Ruger following Marlin's acquisition of Remington, start at roughly $180. At that price, there are few firearms on the present market with such a long history and a reputation for dependability. It's a safe bet for introducing a new hunter or shooter because of this. Even if the person does not take to either in the long run, the investment is small, and one of these guns is dependable for the rest of their lives.
Who Owns Marlin?
In December of 2007, Remington Arms Company purchased Marlin. In 2021, the Roundhill Group purchased Remington Arms Company and all of its gun-making businesses.
How Far Can A Marlin 60 Shoot?
A Standard Velocity is a velocity that is measured in kilometers per hour. The muzzle velocity (the speed at which the bullet leaves the gun) of a 22 LR round fired from a rifle is approximately 1,125 fps (feet per second). The speed varies depending on the rifle, but the greatest effective range is approximately 150 meters.
Is The Marlin 60 Reliable?
Marlin Firearms has produced more than 10 million of these semi-automatic long guns since its introduction in 1960. It is a reliable and enjoyable to shoot alternative for plinking and small game hunting, and for good cause.
---
Concluding our Best Scope for Marlin 60 Guide
Personally, we found the Simmons 3-9 x 32mm .22 Mag(R) Riflescope to be the best one for the Marlin 60. This is due to the fact that the scope manages to combine all desirable features, whether it be cost-effectiveness, lightweight or accuracy, and offers users a complete package.
You can choose any scope mentioned above and rest assured that you will be satisfied with it. Make sure you do equip your Marlin 60 with a scope. It can greatly enhance the performance of the rifle and when you are on the hunting field, each improvement matters. Reap the benefits of having a scope and hunt down your target. Another .22 rifle you may like is the Ruger 10/22. For more power check the best scopes for 270 Win.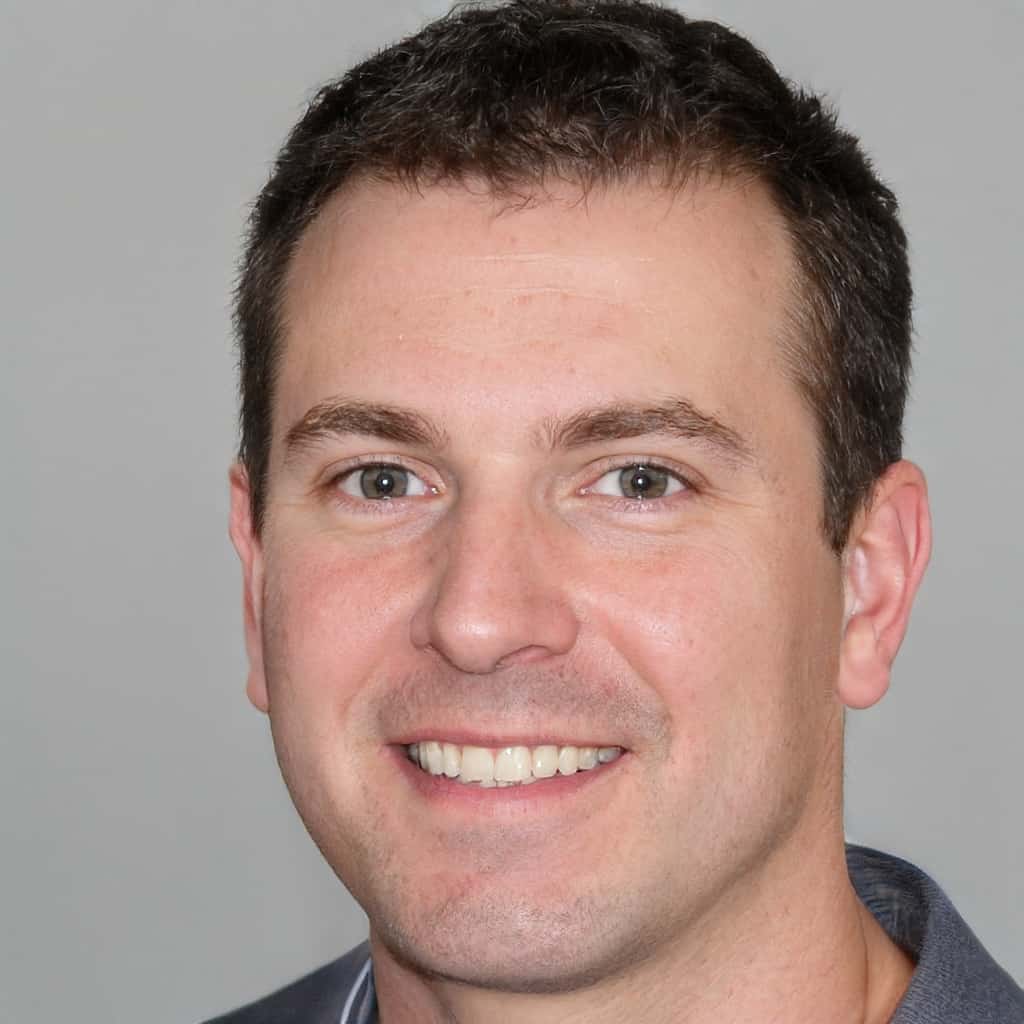 Mike Fellon was born and raised in Dallas, Texas. He inherited his hunting passions after his father John – he was fascinated by his stories, hearing how much attention, focus, dedication and patience he invested in shooting every animal. When he was old enough, his father first allowed him to shoot some cans and bottles with his shotgun, and then took him hunting – it was love at first sight. Mike has never stopped pursuing his hobby ever since.