The Marlin 336 is a popular lever-action rifle that has been produced since 1948. It is very reliable and still popular nowadays. Some call it the best deer rifle ever made.
There is no need to spend a large amount of money to get a good scope for your Marlin 336. The reason is the max magnification the Marlin 336 needs is a 9x, or a 12x at most. Anything more will be an overkill and will just add weight to your rifle without any additional benefits.
---
The 4 Best Marlin 336 Scopes
---
The best scope for Marlin 336 would be the one which is the most suitable one for your needs. Do you tend to shoot outdoors and on different distances? If so, great, scopes that are waterproof and have variable magnification have been reviewed below and would be a great choice for you.
Presented below are the 4 scopes which we believe are the most suitable ones for a Marlin 336 on the market. You may find Marlin 60 scopes interesting if you are a fan of Marlin.
1. Leupold VX-Freedom 3-9×40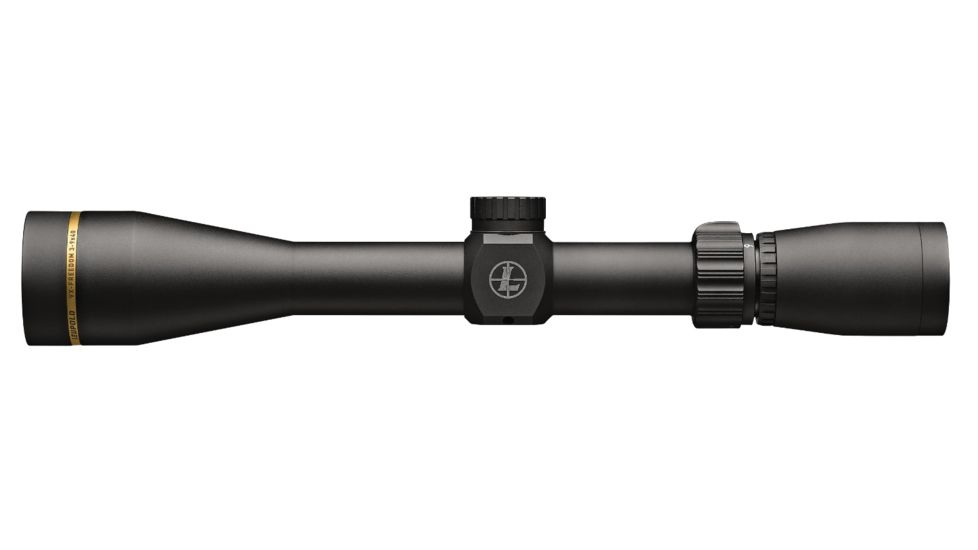 There are few rifle scopes as high-quality as the VX-Freedom from Leupold. But it's a particularly good choice for the lever-action Marlin 336 for tons of reasons. 
Very Durable Construction
For starters, this scope is made for long-term durability and hunting in any conditions, including inclement weather. For instance, it's designed to be both waterproof and fogproof and is made from aircraft-grade aluminum. Thus, you'll be able to mount it to your Marlin rifle without offsetting your rifle's balance or lowering your accuracy.
The one-inch main tube can even fit most old-fashioned or legacy ring mounting systems. Again, this just makes it a great choice for the classic and reliable Marlin 336.
Excellent Turrets
Also great are the pair of windage and elevation adjustment turrets. These offer audible clicks with every ¼ MOA increment you shift them, meaning you can adjust for both variables without having to take your eye off your target. The only downside is that it doesn't come with a parallax adjustment turret, but that's not a huge issue given that the scope only magnifies between 3x and 9x.
This in itself isn't a bad thing either. It marks the scope as a fantastic medium-range product that can offer excellent accuracy sub 300 yards. In other words, it's a good companion scope for a lever-action medium-range rifle like the Marlin 336. 
Twilight Max Light Management System
But we'd be remiss not to talk about the proprietary Twilight Max Light Management System. This special system is created due to the way Leupold forges and fits its scopes' lenses to ensure that the scopes collect extra light at the beginning and end of the day.
It's easy to see how this could be beneficial to a hunter. Many popular hunting animals are active at the beginning and end of the day, and this light management system will allow you to see more clearly during those crucial minutes that can determine whether a hunt is successful or a bust. 
All in all, this is a fantastic rifle scope through and through, and a perfect match for any Marlin 336 lever-action rifle.
Specifications:
3-9x magnification

40 mm objective lens

Tri-MOA reticle

Matte black finish

Totally waterproof and fogproof

4.17-3.74" of eye relief

9.6 ounces
If you want to check some of our other articles have a look at the 4 best scopes for 243 Winchester.
---
2.

Vortex Optics Crossfire II Second Focal Plane Riflescope
Check Price on Amazon
Check Price on OpticsPlanet
But there's another great option for a scope for your Marlin 336 lever-action rifle in the form of this Vortex Optics Crossfire II model. The Crossfire II is a popular line across the riflescope industry, but let's take a look at why it's such a good choice for this particular firearm.
Reticle for Accuracy
For one, it offers a dead hold BDC reticle. This means the reticle comes with additional open circles and hash marks you can use to estimate and compensate for bullet drop at longer ranges. This is a bit offset since the scope only goes up to 7x magnification, but it'll still be useful for guaranteeing excellent accuracy when trying to hit targets of the farther end of the Marlin 336's effective range.
Great Lenses and Eye Relief
This Crossfire II scope also comes with excellent eye relief and a very forgiving eye box. In a nutshell, this means you'll be able to set the scope comfortably on your rifle, not worry about recoil causing it to buck into your eye, and be able to acquire your target quickly and accurately even if they move fast in your sight picture.
This is all bolstered due to the presence of multicoated lenses that can increase light transmission and prevent any glare from shining through the lenses due to the sun.
Turrets Built for Convenience
We'd also like to point out the high-quality capped finger reset turrets. These are easy to adjust in 1 MOA clicks, allowing you to alter the scope's values for windage and elevation even when sighted-in to your target. Even better, the turrets can easily be reset to zero while you are looking at your target so you don't have to take your eye off the prize.
The rest of the scope is similarly high quality, being made from aircraft-grade aluminum that guarantees waterproof and fogproof performance. It's a fairly robust but lightweight scope through and through, more than capable of withstanding the recoil from Marlin 336 and other lever-action rifles.
Specifications:
2-7x magnification

32 mm objective lens

Features a dead hold BDC reticle

1 MOA finger adjustable windage and elevation turrets

13.6 ounces
---
3. 

Simmons Truplex Riflescope 3-9X40
Check Price on Amazon
Check Price on OpticsPlanet
Are you looking for a scope that is budget friendly yet delivers quality features? Well, Simmons Truplex Riflescope might be a suitable option for you.
Durable
Regardless of how big or small the purchase is, you should always look for durability. This is also true in the case of scopes unless you like spending money and time on getting new products every other day. We found that this Simmons riflescope manages to last a long time. This is ensured by the rugged construction that is resistant to water, fog, and shock. Not only does the scope perform in adverse climate conditions, but it also withstands the heavy recoil, thereby ensuring its longevity.
Effortless Adjustment
If getting the scope to the right setting is complicated, you are highly likely to miss your target by the time you correct the settings. This is not the case with this scope as it is equipped with a quality adjustment system. The windage and elevation system allows you to perform quick alterations to the settings, hence ensuring you get your scope ready before you lose sight of your prey.
QTA Eyepiece
Yet another thing which makes or breaks your hunting trip is how fast the scope is able to zoom in on the target. This scope comes with quick target acquisition that lets you lock onto your prey just seconds after you spot it. This greatly increases your chances of hitting the target.
Specifications
The product features a matte finish.

The magnification offered ranges from 3 to 9x.

The objection lens diameter is 40 mm.

A 3.75-inch eye relief is delivered.

The adjustment range is 60 to 100 yards.

The field of view is 31.4-10.5 feet at 100 yards.

The product weighs 10.1 ounces.
---
4. BARSKA 3-9×40 Huntmaster 30/30 Riflescope
Check Price on Amazon
Check Price on OpticsPlanet
Barska is a popular optic gear company, and its Huntmaster riflescope line has been successful in being perfect for Marlin 336 rifles.
Limited Lifetime Warranty
Nothing serves to be a better evidence of durability and quality of a product than an extended warranty. Think about it, why would you, as a company, vouch for a product you know won't last long? Hence, the fact that Barska has equipped this riflescope with a limited lifetime guarantee means you can expect the product to last for a long time. Even if it doesn't, getting it repaired will be much more affordable.
Easy to Use
Nothing spoils the fun of hunting down prey more than being surrounded by gear that is too complex to use. This is because in such cases, you end up spending more time getting the scope ready than actually hunting animals. However, when it comes to this riflescope, you will find it to be easy to use. Whether it be mounting it on the Marlin 336 or quickly adjusting the settings, this scope doesn't take much input from you and can be quickly adjusted to suit your needs.
Parallax Free
The world we see through our eyes is not as accurate as we think it is. This is due to the presence of parallax error that distorts our vision. This is why even though you might think you are precise with your target, there is a high chance that you are not. This scope adjusts for parallax error, thereby ensuring precision and accuracy.
Specifications
The scope has ¼ MOA click adjustments

The magnification offered is 3 to 9x.

The objective lens has a diameter of 40 mm.

The diameter of the tube is one inch.

The field of view is 36 feet at 100 yards.

The weight is 12.9 ounces.

The optics are fully coated.

3.3-inch eye relief is offered.
---
Frequently Asked Questions
What Is The Marlin 336?
Marlin Firearms manufactures the Model 336 lever-action rifle and carbine. It has been available in a variety of calibers and barrel lengths since its inception in 1948, but is most typically chambered in.30-30 Winchester or.35 Remington, with a 20- or 24-inch barrel. Only the.30-30 Winchester variant with a 24-inch barrel is currently available. Ruger produces the Model 336 at the moment.
What Is The History of the Marlin 336?
The Marlin Model 336 rifle is a direct descendant of the Model 1893 rifle, which was manufactured from 1893 to 1936. The Model 1893 included a novel locking bolt system and a two-piece firing pin based on L.L. Hepburn's inventions. The Model 1893 was renamed the Model 1936 in 1936, with only slight alterations to the stock, forearm, and sights, and was quickly called the Model 36. All of these rifles have a forged steel solid-top receiver with side ejection of discharged rounds. The Model 36 was slightly heavier than the Winchester 94, the popular lever-action hunting rifle at the time, with a simpler internal mechanism and a full pistol grip-type buttstock, as opposed to the Winchester 94's straight grip stock.
In 1948, the Model 36 was replaced by the Model 336, which featured inventions from Marlin employee Thomas R. Robinson, Jr. From 1948 to the present, the Model 336 has been in continuous production under the Marlin and Glenfield brands.
How Much Does the Marlin 336 Cost?
A Marlin 336 rifle is currently worth an average price of $1,251 new and $952 used. Meanwhile, the 12-month average price is $1,215 new and $907 used.
What Is A Marlin 336's Size?
Since its creation back in 1948, the Marlin 36 has been manufactured in a number of various calibers and lengths, but is commonly chambered in .30-30 Winchester or . 35 Remington, using a 20- or 24-inch barrel.
How Many Rounds Can a Marlin 336 Hold?
The 336XLR and its sister product, the 336Y, have tubular magazines that can hold up to five cartridges. All other variants can hold up to six cartridges.
Why Is The Marlin 336 So Popular?
The Model 336 is so popular among many gun owners for good reason, including the fact that it's a well-priced, strong, accurate, reliable, easy-to-use rifle. Because of that, the Marlin Model 336 is championed along with other iconic guns like the Winchester Model 1894, the Winchester Model 70 and the Remington Model 700.
Is The Marlin 336 A Good Weapon for Home Defense?
Yes it's a terrific choice to keep your home nice and safe. The Marlin 336 is a rock solid and fast gun that you can have easy access to and can also do quite a bit of damage if need be. Also goes through walls with ease if the situation calls for it.
Is The Marlin 336 Good For Hunting?
Yes! The 336 Marlin is a terrific gun that allows you to hunt anything from little deer to the biggest moose. The gun will perform just fine with all of it. 

---
Conclusion
Among these four products, we found the Leupold VX-Freedom to be the best scope for Marlin 336. Not only is this scope highly durable, but it also offers a long eye relief, waterproof, and optimum performance.
However, this does not mean that other scopes are not worthy of investment. Our choice might be different from yours since it all boils down to personal preferences. Therefore, there is no such thing as a universally best scope for Marlin 336.
Regardless of which product you opt for, make sure you choose a quality scope for your Marlin 336. This will greatly improve your adventure. Select portable and quality scopes. If you can help it, it is always a good idea to have a stylish scope.
Be wise with your decision and find the best scope for Marlin 336 to get ready for the hunting season.
If you are looking to shoot on shorter ranges, check our guide on shotgun scopes and air rifle scopes guide.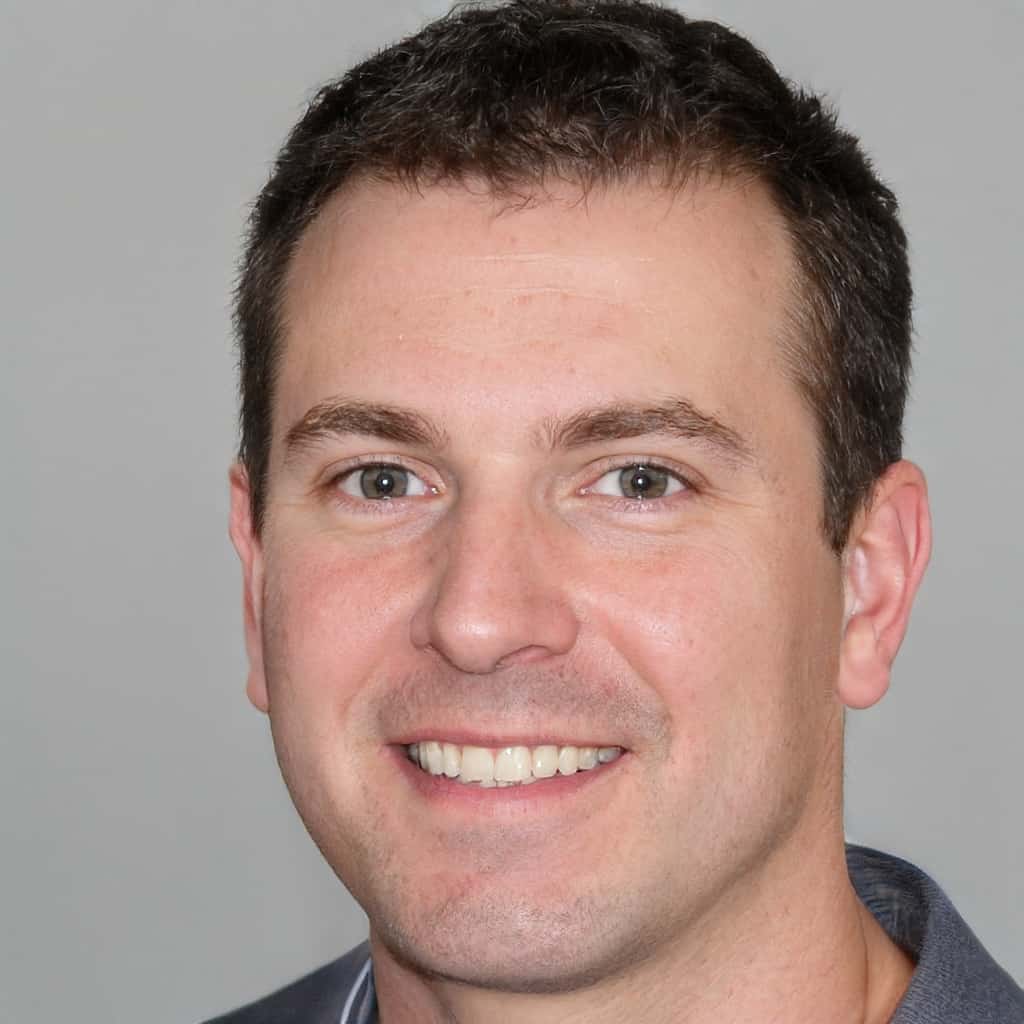 Mike Fellon was born and raised in Dallas, Texas. He inherited his hunting passions after his father John – he was fascinated by his stories, hearing how much attention, focus, dedication and patience he invested in shooting every animal. When he was old enough, his father first allowed him to shoot some cans and bottles with his shotgun, and then took him hunting – it was love at first sight. Mike has never stopped pursuing his hobby ever since.