The Marlin 336 lever-action rifle is a cherished part of the American shooting tradition, trusted by hunters and sport shooters alike for its accuracy, dependability, and remarkable power. Despite its compact size, the Marlin 336 fires rounds capable of bringing down mid-sized to large game within its optimum range.
The admirable trait about the Marlin 336 is its manageable recoil. This combined with its striking power makes the rifle an absolute pleasure to handle and shoot. When partnered with a reliable scope, the performance of this classic firearm can be significantly enhanced, especially when trying to increase its effective range.
Normally, the Marlin 336 exhibits excellent precision up to 150 yards. However, to truly unlock its potential at these distances, our eyes usually need a bit of assistance. That's where a good scope comes into play. Selecting the perfect scope, though, could be somewhat perplexing. Fortunately, I've put together a comprehensive guide to the best scopes for the Marlin 336 based on my hands-on experience, and it should guide you towards the right choice for your specific needs.
Now, before we get into the specifics of the best scopes for the Marlin 336, I'd like to explain what attributes I prioritized when testing these scopes. Each of these features can drastically influence the performance of a scope and its suitability for different shooting scenarios.
Magnification
Given the nature of the Marlin 336 as a brush gun, it's primarily designed for medium to short-range hunting. This lever-action rifle is at its best when the targets are between 100 and 150 yards away. With the right scope, you could potentially stretch this up to 200-250 yards. Therefore, super high magnification scopes could be excessive for most uses. Based on my experience, I suggest that anything up to 10-12x magnification should suffice. In fact, a scope that operates between 4-8x magnification would align perfectly with the intended shooting range of this rifle. Always pay attention to the available magnification range on a scope to ensure it matches your rifle's capabilities.
Reticle
The design of the reticle plays a crucial role in the overall performance of a scope. Some scopes come equipped with a BDC (Bullet Drop Compensator) reticle that lets you estimate the bullet's point of impact without making any elevation adjustments. Others have illuminated reticles, similar to red dot sights, which can prove useful for target acquisition under different lighting conditions.
Mounting Options
Despite the Marlin 336's manageable recoil, the mounting of your scope remains a key factor. A robust mount can help reduce recoil even further, aiding stability as you follow a moving target or take successive shots. Some scopes can adapt to different types of mounts, providing greater versatility to you as a shooter. This adaptability is definitely a plus when choosing a scope.
Weatherproofing
Let's face it, we want our scopes to last, and dealing with an equipment failure while in the field isn't fun. Therefore, it's worth investing in a scope with some form of weatherproofing. The best scopes are waterproof, fog proof, and shockproof, ensuring that they can withstand the challenges of outdoor conditions or accidental drops. While a cheaper, non-protected scope may be tempting at first, you might find yourself needing to replace it sooner than you'd like. Trust me, a rugged, weatherproof scope is worth every cent in the long run.
---
The 5 Best Marlin 336 Scopes
---
The best scope for Marlin 336 would be the one which is the most suitable one for your needs. Do you tend to shoot outdoors and on different distances? If so, great, scopes that are waterproof and have variable magnification have been reviewed below and would be a great choice for you.
Presented below are the 5 scopes which I believe are the most suitable ones for a Marlin 336 on the market. You may find Marlin 60 scopes interesting if you are a fan of Marlin.
---
1. Leupold VX-Freedom 3-9×40
Check Price on Amazon Check Price on OpticsPlanet
Leupold is certainly well known for making top rifle scopes, and its VX-Freedom optic is, in my opinion, the best scope for Marlin 336 rifles overall for a number of key reasons.
My Feeling After Using This Product
Firstly, the VX-Freedom is built to last, featuring waterproof, fog proof, and shockproof construction. That's a good thing, especially considering that your Marlin 336 rifle will kick fairly energetically in your arms, being a lever action rifle. However, this scope is even more durable than you may expect, as it comes with a corrosion-resistant matte finish. That's great for reducing sun glare and boosting overall scope resiliency for years to come.
However, I was also impressed by the precision adjustable, finger-manipulable windage and elevation turrets. Not only are these marked on the VX-Freedom, but they are also supremely easy to use and perfect for compensating for these variables at long distances. I really liked these turrets, particularly given their dependability.
That's not all. The VX-Freedom comes with your choice of three different types of reticles. I went with a basic duplex reticle, but it's up to you whether you want to choose this reticle type or a different optic reticle that offers additional holdover points and ancillary information. More flexibility and choices are always better, in my eyes.
Product Highlights
The standout feature of the VX-Freedom is the proprietary Leupold Twilight Light Management System. Put simply, this special system is found on many quality Leupold scopes, and it enables the optic to collect 10 total minutes of extra shooting light at the beginning and end of each day.
If you're a hunter who likes to take his or her lever action Marlin 336 rifle out during dusk and dawn to target prime game, this is the optic for you. The light management system will help you make the most of those crucial early and late hours of the day when many animals are most active.
Common Problems and How to Deal with Them
The only downside is that some of the above-mentioned reticles might not be available when you want to order the scope. In essence, it's another key attribute of the optic that you'll have to check the availability of. If you want an optic delivered quickly and exactly as you like it, you may need to look elsewhere. But in my opinion, this is far from an insurmountable downside.
Key Features
3-9x magnification
40mm objective lens
SFP scope
Pros
Phenomenal windage and elevation turrets
Supremely durable
Excellent reticle choices
Superior light transmission
Cons
Some reticle choices may not be available at time of order
Basic Parameters
| | |
| --- | --- |
| Manufacturer | Leupold |
| Eye Relief | 3.7"-4.2" |
| Weight | 12.2 oz |
| Magnification | 3-9x |
| Field of View | 13.6'-33.1' |
The Bottom Line
Overall, the Leupold VX-Freedom is a top choice and the best scope overall for Marlin 336 rifles, particularly for dusk and dawn hunts.
My rating: 5/5
If you want to check some of my other articles have a look at the 4 best scopes for 243 Winchester.
---
2. Vortex Crossfire II 4-12x44mm
Check Price on Amazon Check Price on OpticsPlanet
The Vortex Crossfire II scope is another excellent choice for Marlin 336 firearms, and let me show you why.
My Feeling After Using This Product
As an example, the Crossfire II is built out of a single piece of aircraft-grade aluminum. Thanks to nitrogen purges and O-ring seals, this is a very durable and resilient optic, which can be used in any weather, including wet or foggy weather. The lenses themselves are also highly durable, as they feature several anti-reflective and durability-boosting coatings. These guarantee bright, clear views, at least in my experience.
Then there's the Crossfire II's ultra forgiving eye box, which makes it easy for you to sight-in to your target without having to worry about eye relief. The fast-focus eyepiece complements this, making it very easy to focus on the reticle of the scope. During my testing with the Crossfire II, I found it to be great for tracking fast-moving targets with my Marlin 336.
Of course, the Crossfire II also comes with great eye relief at 3.8 inches at maximum power. That's truly excellent, especially since the Marlin 336 may kick back in your hands when you pull the trigger. Thanks to this eye relief, you will need to worry about accidentally injuring your eye or orbital bone.
Product Highlights
For me, the standout feature was the dead hold BDC or bullet drop compensating reticle. This specialized reticle is on the second focal plane and is perfect for estimating bullet drop across long distances. It's the perfect choice for hunters or target shooters who may need to hit targets at variable ranges, particularly moving targets.
Even better, I found that the reticle isn't overly busy or crowding to the lenses overall. In that way, you won't find the reticle accidentally covers your target.
Common Problems and How to Deal with Them
Unfortunately, the Crossfire II's windage and elevation turrets aren't marked. That's a significant downside, particularly when you consider that it means you'll need to remember what you set these to when you use the optic in the field. It's not necessarily a dealbreaker, but it is a surprising oversight given the scope's superior construction otherwise.
I'd recommend practicing with the scope for a while before using it as your primary optic. You can also take a notebook into the field and write down your adjustments for long hunts.
Key Features
4-12x magnification
44mm objective lens
SFP scope
Pros
Excellent durability
Good lenses and light transmission
Great eye relief
Excellent reticle
Cons
Windage and elevation turrets aren't marked
Basic Parameters
| | |
| --- | --- |
| Manufacturer | Vortex Optics |
| Eye Relief | 3.9"-4.4" |
| Weight | 17.2 oz |
| Magnification | 4-12x |
| Field of View | 8.4'-24.7' |
The Bottom Line
All in all, I'd still recommend the Crossfire II for hunters or for those looking for a versatile, consistent optic for use with their Marlin 336 rifles.
My rating: 4.8/5
---
3. Leapers UTG BugBuster 3-9x32mm
Check Price on Amazon Check Price on OpticsPlanet
UTG offers lots of stellar optics for a variety of different rifle platforms. In my opinion, the BugBuster scope is a great partner for your Marlin 336.
My Feeling After Using This Product
The BugBuster has many impressive features, starting with an illuminated mil-dot reticle, which includes range estimating holdover points. This is a top reticle choice through and through, particularly for long-range shots with your lever action rifle. The illuminated reticle can be colored red or green, meaning you can use it against many different types of environments without seeing drops in functionality or performance.
However, this is also a very durable scope from start to finish. It's built on the proprietary UTG true strength platform, meaning it is designed for performance in wet or foggy weather. It's totally fog proof, rainproof, and shockproof.
Add to that the 2″ sunshade that comes with your purchase, plus flip-open lens caps and quick detachable rings, and there's a lot of value for money with this scope purchase. I particularly like the quick detachable rings, as these make it easy for you to attach or detach the scope from your Marlin 336. Anytime it's easy to mount or dismount a scope from a rifle, it gets bonus points from me.
Product Highlights
The most important feature, however, is the set of windage and elevation adjustment turrets. These are very easy and satisfying to use, as they click audibly and provide tactile feedback as you adjust them. You don't need any tools to modify these, and they can quickly be zero reset and zero locked when needed.
Make no mistake, these are some of the best windage and elevation adjustment turrets in the market, so they're stellar for compensating for these variables when in the field.
Common Problems and How to Deal with Them
If there's a downside, it's the fact that the illumination control dial opposite the elevation dial is a little slippery, in contrast to the side of windage and elevation turrets. This won't totally break the scope, but keep in mind that moving your position could accidentally cause you to jostle the illumination control knob and change your illumination settings by accident.
Key Features
3-9x magnification
32mm objective lens
SFP scope
Pros
Excellent windage and elevation turrets
Good illuminated reticle
Very durable
Affordable price
Cons
Illumination control dial can accidentally slip
Basic Parameters
| | |
| --- | --- |
| Manufacturer | UTG |
| Eye Relief | 3.2"-3.4" |
| Weight | 13.9 oz |
| Magnification | 3-9x |
| Field of View | 14'-37.7' |
The Bottom Line
In the end, the UTG BugBuster scope is a great pick for Marlin 336 users thanks to its illuminated reticle and top-tier windage and elevation turrets.
My rating: 4.8/5
---
4.

Bushnell Banner 3-9x40mm Riflescope
Check Price on Amazon Check Price on OpticsPlanet
Bushnell's Banner 3-9×40 scope is also very affordable, but it has many good features that make it worth your time and money aside from the agreeable price.
My Feeling After Using This Product
The Banner scope features IPX7 waterproof construction. Thanks to special seals and design elements, the optics inside will stay dry no matter what, even if you immerse this scope in up to 3 feet of water for 30 minutes. I found no issues when using this scope in the field, no matter what the inclement weather happened to be.
The lenses follow the same focus on durability. They are fully multicoated to boost durability against debris and water. The added anti-reflective coatings ensure that the scope delivers high contrast and bright images to your eye at all times. I liked the Banner scope specifically because the sight picture it created was excellent, particularly for the price.
The scope also comes with a fast-focus eyepiece, plus a special "Multi-X" reticle. Put simply, this reticle maximizes target acquisition and makes it quick and simple for you to start tracking a moving target, even if that target is smaller than average. For this reason, I'd easily recommend the Banner scope for small target shooting or hunting.
Product Highlights
I was mostly impressed by the lenses, however. As noted above, these deliver excellent light color and contrast. The special Bushnell Dusk & Dawn Brightness (DDB) coatings produce truly astounding clarity and brightness at all levels of magnification. I just want to highlight this, as it's really what sets the scope apart from the pack of other optics around the same price point.
Common Problems and How to Deal with Them
The windage and elevation turrets, while zero resettable, are far from stellar. These don't have any markings, and they are a little slippery when you use them. I've certainly used much more tactile, dependable windage and elevation turrets on other optics. Thus, this downside does limit the overall usability and reliability of the Banner optic overall.
Key Features
3-9x magnification
40mm objective lens
SFP scope
Pros
Excellent lens quality and light transmission
Very durable scope
Pretty affordable price
Good eyepiece and reticle
Cons
Windage and elevation turrets are slippery
No markings on the turrets
Basic Parameters
| | |
| --- | --- |
| Manufacturer | Bushnell |
| Eye Relief | 3.3" |
| Weight | 13 oz |
| Magnification | 3-9x |
| Field of View | 9'-40' |
The Bottom Line
All in all, the Bushnell Banner scope is a good affordable Marlin 336 scope that I'd recommend for beginners to the sport or those who need a good backup scope that won't cost too much.
My rating: 4.6/5
---
5.

Simmons Truplex Riflescope 3-9x40mm
Check Price on Amazon Check Price on OpticsPlanet
This Truplex Riflescope from Simmons is another good choice for use with your Marlin 336 rifle; let's take a look at its details.
My Feeling After Using This Product
This scope comes with fully multicoated optics, which help to maximize light transmission and overall color contrast. The coatings also reduce the likelihood of the lenses becoming scratched, smeared, or otherwise nonfunctional because of dirt or water.
The rest of the scope, I found, is also treated for durability. It's designed to be totally waterproof, fog proof, and shockproof – that last element is good when pairing an optic like this with any lever action rifle. The scope overall is very durable, which is particularly impressive given the highly affordable asking price.
The TrueZero windage and elevation adjustment turrets are tactile and responsive, and, more portly, they can be locked when needed. I really liked this feature, as it means you can use the scope when lying prone without having to worry about accidentally bumping the turrets and changing their values by accident. They are complemented by the fast-focus eyepiece, which facilitates quick target acquisition.
Product Highlights
I was most impressed with this scope's price. If you're in the market for something affordable and functional for your Marlin 336 rifle, you can't do better than the Truplex Riflescope from Simmons.
This isn't a high-end optic by any means, but it gets the job done and has all the major features you need from a worthwhile scope to add to your repertoire. You can use it for close to medium-range hunting, rely on its turrets for the most part, and enjoy your optic in inclement weather without having to worry about water issues.
Common Problems and How to Deal with Them
The windage and elevation turrets aren't marked, which is a significant downside. That said, given the overall value of the scope, it's tough to be too disappointed with this flaw.
On the other hand, I did notice that the lenses started to degrade in quality after several hundred hours. Again, since the scope is very affordable, this could be an issue with manufacturing or just bad luck on my part.
Key Features
3-9x magnification
40mm objective lens
SFP scope
Pros
Very affordable price
Has fast focus eyepiece
Pretty durable scope in general
Decent windage and elevation turrets
Cons
Turrets aren't marked
Lens quality could degrade over time
Basic Parameters
| | |
| --- | --- |
| Manufacturer | Simmons |
| Eye Relief | 3.75" |
| Weight | 10.08 oz |
| Magnification | 3-9x |
| Field of View | 10.5'-31.4' |
The Bottom Line
The Simmons Truplex Riflescope is my recommendation if you need an affordable optic for your Marlin 336 above all else or if you're in the market for a scope for a beginner to shooting who needs something functional rather than fancy.
My rating: 4.5/5
---
Frequently Asked Questions
What Is The Marlin 336?
Marlin Firearms manufactures the Model 336 lever-action rifle and carbine. It has been available in a variety of calibers and barrel lengths since its inception in 1948, but is most typically chambered in.30-30 Winchester or.35 Remington, with a 20- or 24-inch barrel. Only the.30-30 Winchester variant with a 24-inch barrel is currently available. Ruger produces the Model 336 at the moment.
What Is The History of the Marlin 336?
The Marlin Model 336 rifle is a direct descendant of the Model 1893 rifle, which was manufactured from 1893 to 1936. The Model 1893 included a novel locking bolt system and a two-piece firing pin based on L.L. Hepburn's inventions. The Model 1893 was renamed the Model 1936 in 1936, with only slight alterations to the stock, forearm, and sights, and was quickly called the Model 36. All of these rifles have a forged steel solid-top receiver with side ejection of discharged rounds. The Model 36 was slightly heavier than the Winchester 94, the popular lever-action hunting rifle at the time, with a simpler internal mechanism and a full pistol grip-type buttstock, as opposed to the Winchester 94's straight grip stock.
In 1948, the Model 36 was replaced by the Model 336, which featured inventions from Marlin employee Thomas R. Robinson, Jr. From 1948 to the present, the Model 336 has been in continuous production under the Marlin and Glenfield brands.
How Much Does the Marlin 336 Cost?
A Marlin 336 rifle is currently worth an average price of $1,251 new and $952 used. Meanwhile, the 12-month average price is $1,215 new and $907 used.
What Is A Marlin 336's Size?
Since its creation back in 1948, the Marlin 36 has been manufactured in a number of various calibers and lengths, but is commonly chambered in .30-30 Winchester or . 35 Remington, using a 20- or 24-inch barrel.
How Many Rounds Can a Marlin 336 Hold?
The 336XLR and its sister product, the 336Y, have tubular magazines that can hold up to five cartridges. All other variants can hold up to six cartridges.
Why Is The Marlin 336 So Popular?
The Model 336 is so popular among many gun owners for good reason, including the fact that it's a well-priced, strong, accurate, reliable, easy-to-use rifle. Because of that, the Marlin Model 336 is championed along with other iconic guns like the Winchester Model 1894, the Winchester Model 70 and the Remington Model 700.
Is The Marlin 336 A Good Weapon for Home Defense?
Yes it's a terrific choice to keep your home nice and safe. The Marlin 336 is a rock solid and fast gun that you can have easy access to and can also do quite a bit of damage if need be. Also goes through walls with ease if the situation calls for it.
Is The Marlin 336 Good For Hunting?
Yes! The 336 Marlin is a terrific gun that allows you to hunt anything from little deer to the biggest moose. The gun will perform just fine with all of it. 

---
Conclusion
Among these five products, I found the Leupold VX-Freedom to be the best scope for Marlin 336. Not only is this scope highly durable, but it also offers a long eye relief, waterproof, and optimum performance.
However, this does not mean that other scopes are not worthy of investment. My choice might be different from yours since it all boils down to personal preferences. Therefore, there is no such thing as a universally best scope for Marlin 336.
Regardless of which product you opt for, make sure you choose a quality scope for your Marlin 336. This will greatly improve your adventure. Select portable and quality scopes. If you can help it, it is always a good idea to have a stylish scope.
Be wise with your decision and find the best scope for Marlin 336 to get ready for the hunting season.
If you are looking to shoot on shorter ranges, check my guide on shotgun scopes and air rifle scopes guide.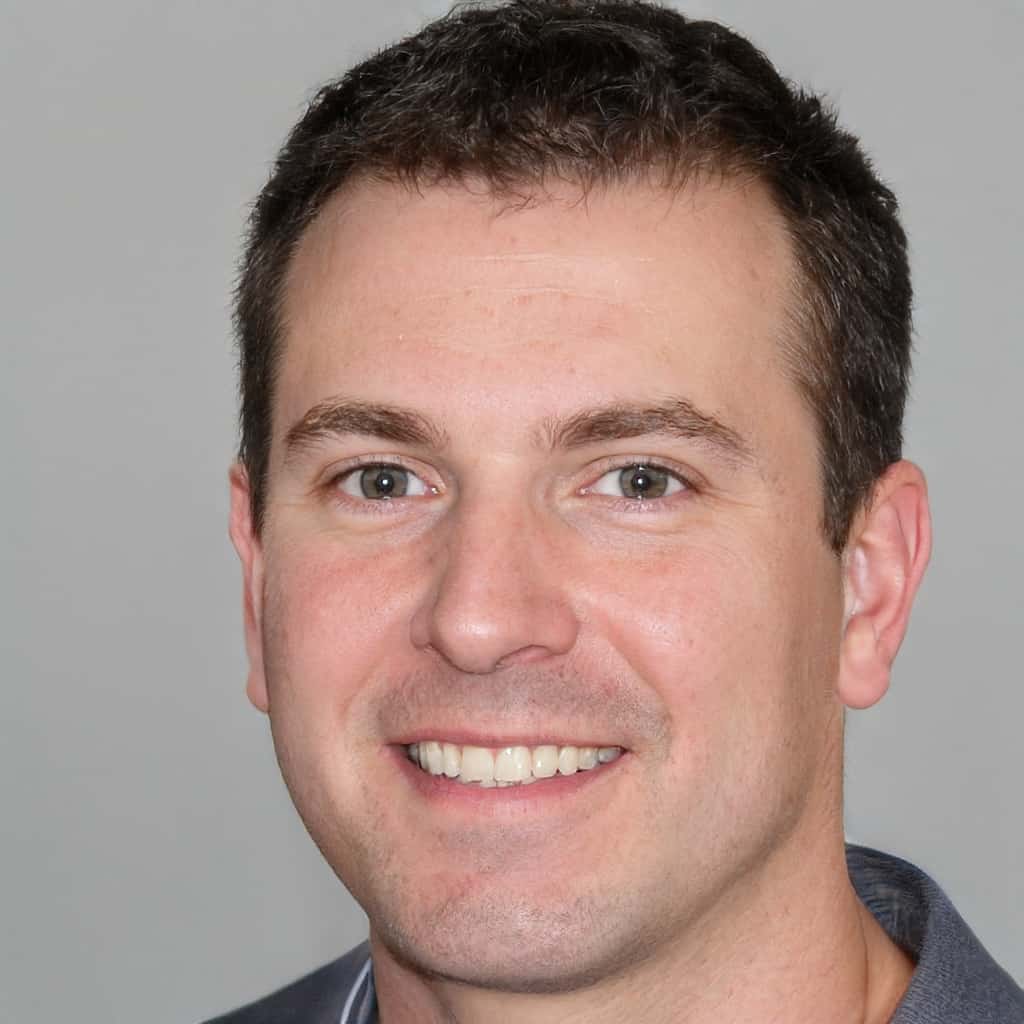 Mike Fellon was born and raised in Dallas, Texas. He inherited his hunting passions after his father John – he was fascinated by his stories, hearing how much attention, focus, dedication and patience he invested in shooting every animal. When he was old enough, his father first allowed him to shoot some cans and bottles with his shotgun, and then took him hunting – it was love at first sight. Mike has never stopped pursuing his hobby ever since.