As a dedicated hunter with years of experience under my belt, I've had the privilege to handle an array of firearms, each with its unique qualities and capabilities. Among the standout pieces in my arsenal is the Savage 220, a premier bolt-action shotgun that has consistently demonstrated remarkable accuracy and reliability in the field, especially when it comes to deer hunting. Its robust construction, coupled with the superior ballistic performance of the 20-gauge slug, offers an exceptional blend of power and precision, instilling a sense of confidence when I reach out at ranges previously deemed exclusive for centerfire rifles.
But as impressive as the Savage 220 is in its original form, there's a crucial enhancement that I've found can exponentially elevate its performance—a high-quality scope. Just as a skilled artist relies on a fine brush to create intricate details, so does a seasoned hunter depend on a reliable scope to ensure accurate, ethical shots.
With this in mind, I'm here to share my insights into selecting the best scope for the Savage 220. I'll draw upon my extensive field experience and practical knowledge to condense a seemingly daunting task into a straightforward, manageable process. This guide aims to save you the headache of navigating through countless options, enabling you to invest your time and energy where it truly matters—on the hunt.
Durability
Considering the powerful nature of the Savage 220, it is vital to choose a scope that can withstand the recoil. The material and build of the scope are crucial elements here. It needs to be rugged and shockproof to hold zero consistently.
Weight
While the Savage 220 isn't a lightweight firearm, it's essential not to add unnecessary weight with a bulky scope. In my opinion, anything under 20 ounces should serve well, balancing performance without compromising on the firearm's maneuverability.
Intended Use
The Savage 220 is primarily a deer hunting shotgun, but it's versatile enough for other game within its effective range. Therefore, a scope with variable magnification will serve you well, providing flexibility in both close and mid-range shots.
Eye Relief
Given the recoil of a 20-gauge shotgun like the Savage 220, the scope's eye relief is crucial for your safety and comfort. A minimum of 3.5 inches should suffice, although something closer to 4 inches would provide an added buffer.
Magnification
Given the Savage 220's effective range, a scope offering 2-7x or 3-9x magnification should suffice for most hunting scenarios. These ranges will ensure you can make accurate shots, whether your target is close or at a mid-range distance.
In Short
The best scope for a Savage 220 is one that's durable, lightweight, offers adequate magnification, and ensures sufficient eye relief. With the right scope, your Savage 220 will be a game-changer in the field, providing accuracy and reliability that will significantly elevate your hunting experience. Remember, the right scope can make the difference between a successful hunt and a missed opportunity.
The 4 Best Scopes for Savage 220
I asked Savage 220 owners across the internet and based on their recommendations and my own tests I present you 4 of the best scopes for Savage 220 that you'll find in the market. My list has scopes from different prices, magnifications and features so I am sure you will find the most suitable scope for you.
---
1. TruGlo 4x32mm Shotgun Scope
Check Price on Amazon Check Price on OpticsPlanet
TRUGLO's 4x32mm compact shotgun scope is a pretty good piece of equipment with a lot to like; let me break it down.
My Feeling After Using This Product
The compact shotgun scope starts off with fully multicoated lenses, which produce top-tier brightness, color contrast, and clarity. In my time with this shotgun optic, I found it to be perfect for picking out targets against backgrounds that they normally blended in with to some extent.
However, this is also a great Savage 220 shotgun scope because of its rubber eye guard. In a nutshell, the eye guard will protect your cheek and eyes against accidental recoil when you pull the trigger. Considering that you'll be using a 20-gauge shotgun with this scope, that's no small benefit! In my opinion, it's a great addition for ease of use and user-friendliness.
The rest of this scope is also great, as it comes with Weaver mounting rings right out of the box. Talk about value for money. The scope's exterior is scratch resistant and nonreflective, featuring a matte camouflage coating that reduces the likelihood of scope flashes or glares and maximizes the optic's lifespan.
Product Highlights
During my testing, the compact shotgun scope's most interesting element was the duplex reticle model. This reticle is specifically designed for shotgun hunting and, more importantly, for hitting deer and turkey. Experienced hunters know just how much a reticle can affect overall hunting performance and accuracy.
If you like, you can opt for a diamond reticle model instead. The diamond reticle model is also tailored for shotgun use, making it a perfect complementary partner with your Savage 220. When you want to maximize the range performance of your bolt action shotgun, you can't do better than these reticle types.
Common Problems and How to Deal with Them
The downside here is that the windage and elevation turrets, while functional, are totally unmarked. That's something of a problem if you need to compensate for these variables at long distances. Overall, though, I found this to be a minor downside rather than a significant flaw. You can write down your values or simply practice memorizing what you set these values to as you make adjustments when in the field. It's up to you.
Key Features
4x magnification
32mm objective lens
Pros
Excellent durability
Has eye guard for added protection
Comes with mounting rings
Good shotgun-hunting reticle choices
Excellent lenses
Cons
Windage and elevation turrets could be better
Basic Parameters
| | |
| --- | --- |
| Manufacturer | TRUGLO |
| Eye Relief | 4" |
| Weight | 11.4 oz |
| Magnification | 4x |
| Field of View | 24' |
The Bottom Line
In the end, I'd recommend the TRUGLO compact shotgun scope for fans of Savage 220 deer and turkey hunting thanks to its reticles and other design choices.
My rating: 4.8/5
---
2. Konus AimPro 1.5-5x32mm
Check Price on Amazon Check Price on OpticsPlanet
If you're looking for a more traditional hunting optic with magnification capabilities, this shotgun scope from Konus could be your best bet.
My Feeling After Using This Product
The KonusPro scope is a good choice for use with your Savage 220 right out-of-the-box things to its magnification settings, which go up to 5x. Paired with a quality 32 mm objective lens, this is a stellar pick when using your bolt action shotgun at short to medium ranges.
The optics themselves are coated with special materials to boost light transmission and minimize glare. In my time with the KonusPro scope, I found the lenses to be great from start to finish, helping me hit targets and pick up moving critters and varmints against similarly colored backgrounds. The scope is already corrected for parallax up to 75 yards away, which is one less potential issue you'll run into and have to compensate for.
Like many quality scopes, the KonusPro scope is nitrogen purged to ensure fog proof and waterproof functionality. On top of that, I found the scope to be shockproof: a major benefit given the average recoil of a Savage 220 shotgun shot. It is also one of the best shotgun scopes. 
Product Highlights
The highlight of the KonusPro scope, in my eyes, is the rangefinder AimPro reticle. Put simply, this special reticle design is meant to be used for shotgun hunting; a standard turkey head will fill in the rangefinder space at about 40 yards away, while a deer's vital organs target area will fill it in at about 75 yards away.
Put another way, you can use this rangefinder reticle element to estimate just how far away your targets are from your position. It's an innovative and creative feature that adds even more ease of use to the scope overall.
Common Problems and How to Deal with Them
The windage and elevation turrets, while functional, are not marked and are a little slippery to the touch. While they can be adjusted with your fingers, I found them not to be very reliable, and they can't lock in place very well. Because of this, you'll need to be very careful when using these turrets to ensure you don't accidentally bump them out of place.
Key Features
1.5-5x magnification
32mm objective lens
Pros
Excellent lens quality overall
Has a stellar shotgun rangefinding reticle
Billed for waterproof and fog proof functionality
Made of high-quality materials
Cons
Windage and elevation turrets aren't amazing
Basic Parameters
| | |
| --- | --- |
| Manufacturer | Konus |
| Eye Relief | 2.9" |
| Weight | 14.8 oz |
| Magnification | 1.5-5x |
| Field of View | 20'-60' |
The Bottom Line
The KonusPro scope is a great variable magnification optic for your Savage 220, and a good overall hunting optic for any shotgun model and type thanks to its reticle.
My rating: 4.7/5
For more of my reviews have a look at the 4 best Ruger AR556 scopes.
---
3.

Hammers Cantilever Shotgun Scope 2-7×32
Hammers offers a phenomenal slug shotgun scope perfect for deer hunting with your Savage 220, partially thanks to its spread of amazing features.
My Feeling After Using This Product
The Hammers shotgun scope is great for use with a slug shotgun like the Savage 220, thanks to its magnification settings of 2x to 7x. These are combined with a stellar 32 mm objective lens, which comes bolstered by special lens coatings to maximize light transmission. These are pretty good light coatings, and the lenses overall served me well in my experiments with this optic.
However, this lightweight scope also comes with a very well-designed fine line circle x reticle. This special reticle design is simplistic, minimalist, and ideal for use with shotguns like a Savage 220. It enables quick targeting and fast target acquisition: big benefits when in the field, as any experienced hunter knows.
The scope further comes with a mounting ring set and apparatus, making it quick and easy to mount the Hammers shotgun scope to your Savage 220. The set of mounting rings is designed for a Weaver-style mounting system and rail. Bungee-corded lens caps round out the purchase, providing a bit of extra value for money. After all, you won't have to buy those accessories after purchasing the scope.
Product Highlights
In my opinion, the Hammers shotgun scope's most interesting element is the set of very good windage and elevation adjustment turrets. Not only are these finger-adjustable and tactile, but they are also very smooth to set and lock. These are very reliable and great for ensuring your Savage 220 is as accurate as possible, and they can be reset back to zero at any time.
Common Problems and How to Deal with Them
The only real problem with this scope is the magnification ring. While the windage and elevation turrets swap easily and consistently, the magnification ring has a tendency to slip from time to time. Keep this in mind, but I may have gotten unlucky and simply received a slightly subpar optic from the manufacturer. You might not have the same problem.
Key Features
2-7x magnification
32mm objective lens
Pros
Good lenses overall
Excellent windage and elevation turrets
Comes with mounting rings and lens caps
Built of durable materials
Good reticle for shotgun hunting
Cons
Magnification ring doesn't always feel very smooth
Basic Parameters
| | |
| --- | --- |
| Manufacturer | Hammers |
| Eye Relief | 4" |
| Weight | 13 oz |
| Magnification | 2-7x |
| Field of View | 15'-47' |
The Bottom Line
Ultimately, the Hammers shotgun scope is a perfect pick for use with your Savage 220 shotgun thanks to its durability, reticle, and windage and elevation adjustment turrets.
My rating: 4.8/5
This scope would be an excellent choice for a Marlin 336.
---
4.

Leupold VX-Freedom 2-7x33mm

Check Price on Amazon Check Price on OpticsPlanet
If you're looking for something pricey but extremely high quality, Leupold has you covered. This one-of-a-kind rifle scope can also be used with your Savage 220 shotgun.
My Feeling After Using This Product
The VX-Freedom scope might be designed for other kinds of rifles, but you can certainly use it with your bolt action shotgun to excellent effect. For starters, it comes with top-tier lenses that promote maximum light transmission and color contrast. You can't do much better if you want to make sure that your targets are easily visible against the background, even in lowlight environments.
However, this scope is also bolstered by precision finger click adjustment turrets for windage and elevation. In my experience, these worked very well and, since they provided audible clicks with each change, enabled me to compensate for these variables without having to take my eye off the target. That's an incredible benefit that you miss when you don't find it on other scopes.
Of course, this VX-Freedom scope is also highly durable. The main tube is made of aircraft-grade aluminum, and it is waterproof, fog proof, and shockproof. With a precision erector system for the magnification settings, this optic swaps between different zoom levels smoothly and consistently each and every time.
Product Highlights
My favorite element of this scope was the Twilight Light Management System: a proprietary series of scratch-resistant lenses and other components that collect extra shooting light. If you plan to use your Savage 220 shotgun during dusk and dawn – when animals are very active – you'll love this feature, as it will extend your hunting time for a few minutes in either direction. That's invaluable if you are trying to secure a takedown on the clock.
Common Problems and How to Deal with Them
While the windage and elevation turrets function very well, I did notice that they unfortunately don't come with any markings. On top of that, keep in mind that this is one of the pricier scopes for Savage 220 shotguns. Therefore, it's not a great pick if you want to maximize affordability or pick something that can easily be replaced.
Key Features
2-7x magnification
33mm objective lens
Pros
Very good lens system
Collects extra shooting light
Superior durability
Great windage and elevation turrets overall
Cons
Windage and elevation turrets don't have markings
Basic Parameters
| | |
| --- | --- |
| Manufacturer | Leupold. |
| Eye Relief | 3.7"-4.2" |
| Weight | 11.1 oz |
| Magnification | 2-7x |
| Field of View | 29.8'-43.8' |
The Bottom Line
In the end, I'd easily recommend the VX-Freedom scope for Savage 220 users who want the best of the best, and who aren't necessarily worried about spending extra cash on something that provides phenomenal results.
My rating: 4.9/5
---
Frequently Asked Questions
What Slugs Shoot Best Out Of The Savage 220?
The two types of rounds that seem to work best with the Savage 220 are the Remington Accutip 20ga 2-3/4″ and Federal Trophy Copper 20ga 3″.
Does The Savage 220 Shoot 3 Inch Shells?
The Savage 220 is most accurate with the old Barnes loaded Federal and has been known to shoot 3 right on an inch at 100 yds several times.
Where is The Savage 220 Made?
The Savage Rifles headquarters is located in Westfield, Massachusetts. The weapon was introduced in 2010, originally as a bolt-action 20-gauge 220 shotgun.
Is Savage a Good Brand?
They are reliable and rugged. Many who have owned Savage rifles state that they had excellent accuracy. In almost all cases, any gun is capable of greater accuracy than the human firing it. There are several factors involving accuracy, and Savage has proven itself to be a strong company in all respects. 
Who Bought Savage?
Investors led by Savage Arms CEO and President Al Kasper purchased the gun company from sporting goods conglomerate Vista Outdoor for $170 million in July 2019.
Does Savage Still Make the Savage 220?
Yes. The Savage 220 remains one of the finest factory-ready slug gun for deer hunting or sport on the market.
Does Savage Make a Left-Handed Version of the 220?
Yes, the company does indeed make a left-handed bolt but it is harder to find on the market. 
What Is The AccuTrigger?
The precise, safe, and customizable Savage Model 110 AccuTrigger, which launched a revolution in trigger precision among American riflemakers in general, is critical to the Model 220's performance. It is simply the best and most precise trigger ever available on any factory-produced slug pistol.
How Much Does The Savage 220 Weigh?
The Savage 220 weighs just as stated: 6 pounds, 12 ounces, and its AccuTrigger breaks at 3 lbs., four ounces right out of the box.
What are The Best Slugs For The Savage 220?
Most owners seem to like the Remington Accutips or Federal Trophy Copper slugs for the Savage 220.
Who Is Savage Arms?
Savage Arms is an American firearms manufacturer with operations in Canada, centered in Westfield, Massachusetts. Savage makes rimfire and centerfire rifles, as well as single-shot rifles and shotguns from Stevens. The Model 99 lever-action rifle, which is no longer in production, and the.300 Savage are the company's most famous products. Savage was a Vista Outdoor subsidiary until it was spun off in 2019.
What Is The History of Savage Arms?
Arthur Savage founded Savage Arms in Utica, New York, in 1894. They were producing rifles, handguns, and ammo within 20 years. The Model 1895, based on Arthur Savage's Model 1892 rifle that he built for Colt in a failed bid for a US Army rifle contract, was the first hammerless lever-action rifle. The Model 1895 was awarded a contract by the New York National Guard, but it was later canceled owing to political strife.
During WWII, Savage returned to military manufacture, this time producing large weapons. The majority of Thompson submachine guns deployed in World War II were built by Savage. The British No. 4 Lee–Enfield bolt-action rifle was also made by Savage; although being stamped "U.S. PROPERTY," these weapons were never utilized by the US military and were instead supplied to Britain as part of the Lend-Lease program. Savage produced some Model 24.22/.410 combo guns and Model 94 single barrel shotguns with Tenite plastic stocks, as quality wood was kept for military gun stock production.
Savage Arms employed 367 people in its Westfield, Massachusetts manufacturing as of May 2018.
---
Conclusion
All four products mentioned have been successful in delivering quality performance. While they might exhibit a few flaws here and there, the fact remains that each scope offers more features and benefits than what it costs.
Among them, I found the TruGlo 4x32mm to be the best scope for Savage 220. This is because not only does it include most of the features offered by the other three products, but it takes some of them further up a notch.
This does not take away from the fact that the other three scopes are great too. There is no universal best scope for Savage 220 guns. It all comes down to your preferences and usage.
You may find Ak47 Scopes and How to Clean Your Scopes Lenses interesting. Check my latest guide for M&P 15-22.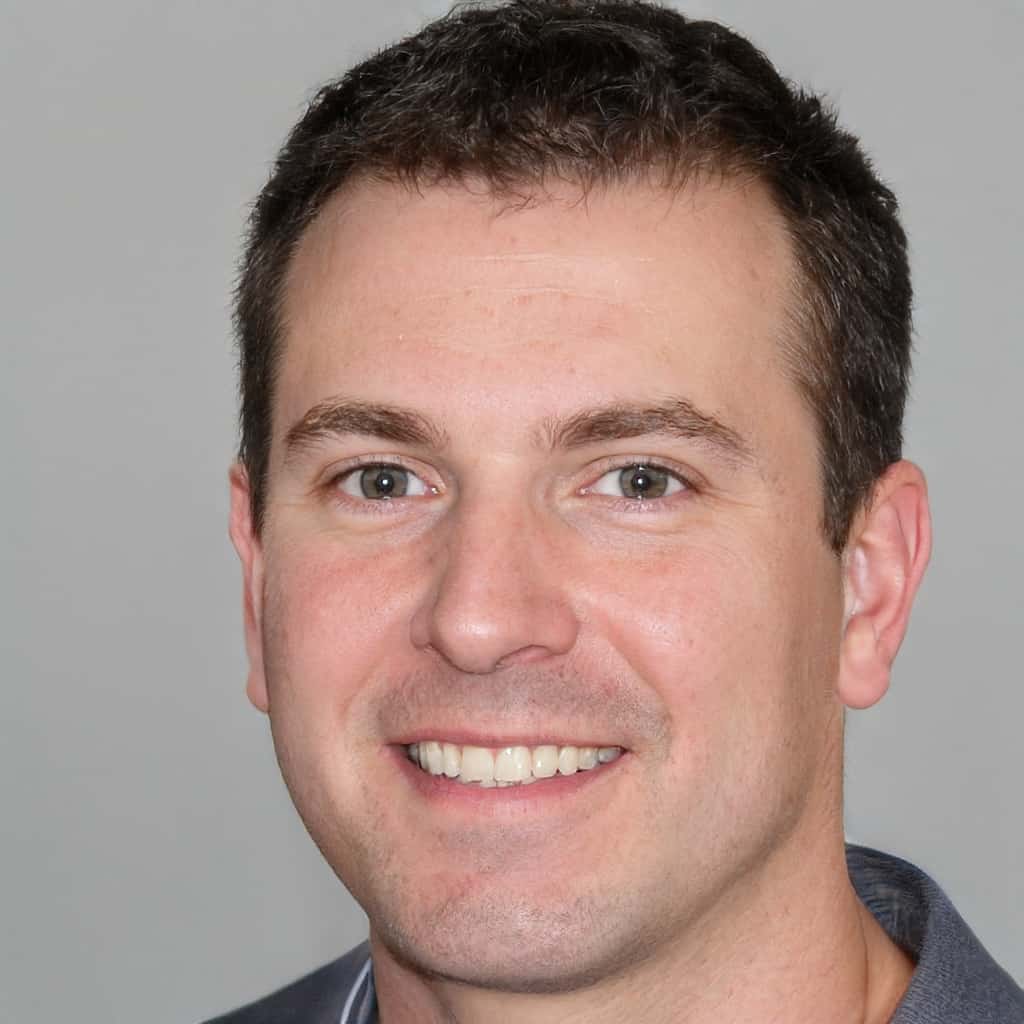 Mike Fellon was born and raised in Dallas, Texas. He inherited his hunting passions after his father John – he was fascinated by his stories, hearing how much attention, focus, dedication and patience he invested in shooting every animal. When he was old enough, his father first allowed him to shoot some cans and bottles with his shotgun, and then took him hunting – it was love at first sight. Mike has never stopped pursuing his hobby ever since.