Are things getting stale with your AR-15? We all know that variety is the key to stimulation, so what can you do to spice things up?
Explore a new shooting niche with this sturdy cartridge. 
Why should you choose the 300 BLK for your AR-15?
Lower powder charge saves barrel life

Appropriate for many state hunting regulations

Ideal for using with a suppressor

Subsonic without a suppressor
As you can see, it's a specialty cartridge that shines at short-range shots or in a suppressed AR-15.
A Quick Guide to Distance: How Far Will Your Bullet Go?
For an AR-15 chambered in 300 BLK keep these rough measurements in mind:
Long Range: 300 yards and above
Medium Range: 150 – 300 yards
Close Range: Up to 150 yards
Although it's not the most powerful cartridge, it still remains the most quiet and effective at close range. Then again, who says it's not capable of going farther? Our favorite thing about this cartridge is how versatile it can be.
So what about you?
Are you ready to step up to longer distances or just improve your short shot? A scope will be beneficial for both.
What Magnification Do You Need?
Although it's growing in popularity, working with this cartidge can mean a slight learning curve. That's where a 300 blackout scope comes in to save the day!
However, there isn't one scope to fit every person. Your typical trip in the field will determine what kind of scope you need.
Long Range (300 yards and above)

At this range, you likely won't be taking down much game due to the modest penetration of this caliber. However, you can still show off at the range and leave your crew speechless. If this sounds like you, you'll want at least 9x magnification or higher.
Medium Range (150 – 300 yards)

At this range, the coyotes and foxes will be wishing they'd found other property to trespass. If you want to clear your land of varmints, you'll use about 5 – 9x magnifications.
Close Range (Up to 150 yards)

Here, you can definitely hunt small game or hit a bullseye dead-on. Since this is the range where this caliber naturally excels, using 1 – 4x magnifications gives you a huge boost.
Let's see what kind of scopes give you an advantage over the competition!
The 5 Best Scopes for 300 Blackout
If you want the best 300 Blackout scope, it's already right here waiting for you.
Want to find out more? Just read below to see why these are my top picks!
Finding Your Next Scope
Which one of these will raise the bar on your next outing?
---
1. Trijicon TA02-C ACOG 4x32mm
Check Price on Amazon Check Price on OpticsPlanet
Trijicon's TA02 ACOG Scope caught my eye for a wide range of reasons, and it's a phenomenal piece of equipment from start to finish.
My Feelings After Using This Scope
This is a top-tier tactical scope with fixed magnification instead of variable magnification settings. Don't let that stop you from trying it out; during an exercise at the shooting range, where I set targets at various distances, I found it to be perfect for the short to mid-range shooting that pairs perfectly with 300 Blackout cartridges.
Multicoated lenses maximize light transmission, and you can expect the scope to last you for a long time in any inclement weather thanks to its weatherproof and fog proof functionality. Additionally, I found that there were lens caps included with the purchase. These add some additional value for money that I really appreciated.
Then, of course, there's the BDC or bullet drop compensation reticle. In a nutshell, this reticle has special holdover points to let you compensate for long-distance bullet drop. While not strictly necessary, these holdover points were quite excellent in my time with the ACOG Scope.
Product Highlights
That's not all the reticle brings to the table. I found that it was fully illuminated with variable brightness settings. The illumination settings are excellent, as they guarantee the reticle will be easy to spot and fantastic to use in any ambient light environment. For instance, during a late afternoon test, when the sunlight started dimming, adjusting the brightness proved to be a major help during my experiments with this optic.
The battery that powers the illuminated reticle lasts for several thousand hours before needing to be replaced, and you can purchase a replacement at a standard grocery store or equipment depot.
Common Problems and How to Deal with Them
If there's a downside to the ACOG Scope, it's the unmarked windage and elevation adjustment turrets. On the one hand, it's good that it comes with these adjustment turrets in the first place. But on the other hand, they aren't the best to use, and there are plenty of other excellent optics that have much better turrets for these purposes.
I've overcome this issue before by marking the turrets myself or simply practicing memorizing my windage and elevation values ahead of time. It's up to you to pick which solution to use.
Key Features
4x magnification
32mm objective lens
SFP scope
Pros
Excellent lenses overall
Illuminated reticle is great
Good illumination battery life
Easy to mount on your 300 Blackout rifle
Cons
Windage and elevation turrets aren't stellar
Basic Parameters
| | |
| --- | --- |
| Manufacturer | Trijicon |
| Weight | 18.1 oz |
| Eye Relief | 1.5" |
| Magnification | 4x |
| Field of View | 36.8' |
The Bottom Line
All in all, the Trijicon ACOG Scope is a top-tier optic for short to mid-range shooting, especially if you are a fan of fixed magnification scopes with ease-of-use and illuminated reticles built-in from the get-go.
My rating: 4.8/5
---
2. UTG 3-12X44 30mm Compact Scope
Check Price on Amazon Check Price on OpticsPlanet
Not to be outdone, UTG offered another top 300 Blackout scope. I found this particular optic to be excellent for several key reasons.
My Feelings After Using This Scope
The UTG 3-12×44 Compact Scope has a lot to like, starting with a parallax-adjusted set of lenses. Whether you shoot from 10 yards away to infinity, your crosshairs will be steady and you'll never need to worry about parallax whatsoever. This was especially evident during a simple indoor shooting session, where I positioned targets at varying distances. No matter the distance, from 10 yards to 100, the crosshairs remained unwavering, all thanks to a side wheel adjustable turret; it's tight, but functional. The parallax turret can also be reset when needed.
I really liked that the optic comes with zero-locking windage and elevation turrets. These are top-tier for compensating for both variables in the field, and since you can lock them in place, you don't need to worry about bumping them by accident and changing either value. That's excellent if you spend a lot of time moving around with your scope and rifle.
Of course, the rest of the scope is durable and built to last, featuring weatherproof and fog proof functionality and multicoated lenses that are designed to withstand wear and tear and maximize light transmission in equal measure. These are excellent, plain and simple.
Product Highlights
By far the best element of the UTG scope is the illumination-enhancing reticle. Not only is this reticle excellent by itself, but it comes with 36 different brightness colors and options. The high-quality emerald lens is significantly boosted next to this feature, in my experience. You also have a button to quickly swap between the different brightness settings, making it easy and fun to use.
Common Problems and How to Deal with Them
The one big downside is the UTG Scope's weight, which measures in at about 2 pounds. Thus, you'll need to put it on your rifle and practice with it for a little bit before taking it into the field. Expect the scope to change the balance of your 300 Blackout rifle to some extent, which could compromise your accuracy a little bit if you are unprepared or don't know what it feels like.
Key Features
3-12x magnification
44mm objective lens
SFP scope
Pros
Has excellent illuminated reticle
Many different brightness settings
Excellent durability
Good parallax, windage, and elevation turrets
Cons
A little heavy for many users
Basic Parameters
| | |
| --- | --- |
| Manufacturer | UTG |
| Weight | 23.4 oz |
| Eye Relief | 2.83"-3.31" |
| Magnification | 3-12x |
| Field of View | 8.4'-34' |
The Bottom Line
Even with the above-mentioned weight, the UTG 3-12×44 Scope is an excellent choice for 300 Blackout users thanks to its illuminated reticle and durability.
My rating: 4.8/5
If you want to shoot during the night, you can check my night vision scope guide.
---
3. Vortex Optics Strike Eagle 1-6×24 SFP Riflescope
Check Price on Amazon Check Price on OpticsPlanet
Vortex Optics makes some of the best scopes for all firearms, and the Strike Eagle 1-6×24 is no exception. Let me show you why it's so good.
My Feelings After Using This Scope
For starters, this second focal plane scope has an excellent series of magnification settings for 300 Blackout cartridges: 1-6x. This makes it perfect for the majority of shooting ranges at which you'll be using your rifle. The 24 mm objective lens is well-designed and comes protected by multiple coatings, ensuring optimal light transmission and long-term durability.
That's not all. I also really liked the durability of the scope, which benefits from nitrogen purging and O-ring seals. During a test in a high-humidity controlled environment, the scope demonstrated its excellent resistance to fogging. The scope's body is durable and relatively lightweight since it is made of aircraft-grade aluminum.
The magnification ring has a special throw lever. This lets you quickly and easily swap between magnification settings without having to twist the ring on the scope body. I really liked this during my time with the scope, particularly when used in conjunction with the fast-focus eyepiece. It's a great tool for changing zoom levels when tracking a fast-moving target.
Product Highlights
Once more, the highlight of this Strike Eagle SFP Riflescope is the illuminated reticle. It's another BDC or bullet drop compensating variety, meaning it's ideal for estimating bullet holdover while on the fly. The illuminated reticle can be changed via brightness settings; they're controlled using a dial that is located opposite the elevation dial. All of this is extremely useful and maximizes the scope's value for money even further.
Common Problems and How to Deal with Them
The big downside is the lack of markings on the windage and elevation turrets. I found this to be a challenge during my initial testing, requiring me to keep mental notes of the settings. It's an ultimately minor downside, and one you can easily overcome with enough practice and by simply mentally keeping track of your settings for these values. Still, it's a bit of a bummer, given the quality of the scope overall. Keep in mind this is also a somewhat pricey optic compared to other popular 300 Blackout scopes.
Key Features
1-6x magnification
24mm objective lens
SFP scope
Pros
Excellent illuminated reticle
Very durable body
Has fast swap magnification throw lever
Allows you to change illumination settings
Cons
A little expensive
Windage and elevation turrets don't have markings
Basic Parameters
| | |
| --- | --- |
| Manufacturer | Vortex Optics |
| Weight | 18.5 oz |
| Eye Relief | 3.5" |
| Magnification | 1-6x |
| Field of View | 19.2'-116.5' |
The Bottom Line
In the end, the Vortex Strike Eagle is a great 300 Blackout scope, particularly for fans of agile, versatile scopes that allow them to move quickly on the hunt.
My rating: 4.7/5
Would also be a perfect M4 optic.
---
4. Primary Arms 1-6x24mm SFP Gen III Illuminated Riflescope
Check Price on Amazon Check Price on OpticsPlanet
As I looked for the best 300 Blackout scopes, I also found this quality optic from Primary Arms. Let me show you what exactly caught my eye.
My Feelings After Using This Scope
The Primary Arms scope is also designed perfectly for 300 Blackout cartridges and firearms, as its low zoom values and 24 mm objective lens both enable fast target tracking and fun short to midrange hunting, as well as target plinking. The fast-focus eyepiece is definitely a highlight; I found it to be perfect for quickly sighting into my target, even if it was moving quickly.
The capped windage and elevation turrets are finger adjustable and low-profile. I really liked this feature of the scope, as it prevented me from accidentally bumping them or changing them as I moved around. They can be quickly adjusted from place to place and offer tactile, audible feedback with each adjustment.
Unsurprisingly, the Primary Arms scope is also excellent because of its durability. Aircraft-grade aluminum and special seals ensure that it will work perfectly in any inclement weather or outdoor environment, including foggy or rainy weather. The scope also comes with flip-open lens caps out of the box, helping you protect the glass from degradation.
Product Highlights
The partially illuminated red reticle is a highlight of the Primary Arms scope, in my eyes. It includes BDC hash marks and holdover points for windage compensation or leading a moving target. During a wind tunnel test, these holdover points proved their effectiveness in compensating for the wind drift. It's a little busy, so your mileage may vary, but I really liked the reticle since it gave me extra information and greater accuracy when trying to hit small targets.
The side-mounted control on the scope allows you to change the illumination settings, which I really liked for the ease of use it brought to the table.
Common Problems and How to Deal with Them
As I noted above, the illuminated reticle is pretty busy. Thus, it can actually get in your way if you are trying to hit a very small target at around 200 yards away or so. This may not be a big deal if you have lots of experience with optics in general, but if you are a newcomer to 300 Blackout shooting, you may prefer a more simplistic reticle that doesn't come with as many holdover points.
Key Features
1-6x magnification
24mm objective lens
SFP scope
Pros
Illuminated reticle is fantastic
Good durability
Finger-adjustable turrets are great
Comes with flip-open lens caps
Cons
Illuminated reticle could be a bit busy for some
Basic Parameters
| | |
| --- | --- |
| Manufacturer | Primary Arms |
| Weight | 16.9 oz |
| Eye Relief | 3.3"-3.5" |
| Magnification | 1-6x |
| Field of View | 19.3'-110' |
The Bottom Line
All in all, I found the Primary Arms to be an excellent 300 Blackout scope thanks to its durability, fast focus eyepiece, and reticle, which helps provide you with all the information you need to succeed.
My rating: 4.6/5
More general information about rifle scopes can be found on the homepage. For long range scopes, check here.
---
5.

EOTECH XPS2-300 Blackout Holographic Weapon Sight
Check Price on Amazon Check Price on OpticsPlanet
Last but not least is the EOTECH 300 Blackout Holographic  Sight. Make no mistake, this weapon scope is pricey, but I think it could be worth your time and money.
My Feelings After Using This Sight
The  EOtech Sight isn't a zooming weapon sight at all. Instead, it's a holographic weapon optic with a 68 MOA ring reticle and a 1 MOA dot reticle. You get to choose which reticle you use, which I really appreciated during my time with the optic. The ballistic drop reticle is already tailored specifically for 300 Blackout firearms, making it perfect for combining with these cartridges.
The XPS2 holographic sight is very compactly designed. As a result, I found I could combine it with other rifle attachments, like rear iron sights or magnifiers. This is a great feature, particularly if you wish to combine the sight with a more traditional zooming scope.
The optic also comes with an HWS Prestige Warranty from EOTECH. In a nutshell, this gives you a 10-year limited warranty if you ever encounter any issues with the optic. It's a small but very helpful feature overall.
Product Highlights
I'd like to highlight the reticle once again, as it's the standout feature of the EOTECH. You can change the brightness settings using a knob on the side of the optic with a tool, like a screwdriver or coin. I recall a test I did under the setting sun when I had to adjust the brightness to maintain a clear view of the reticle. Overall, the reticle makes this holographic sight an excellent choice for your 300 Blackout rifle just because it is calibrated for these cartridges out of the box.
Common Problems and How to Deal with Them
Above all else, the biggest issue with the XPS2 sight is the price. This is quite an expensive optic, particularly for 300 Blackout rifles. It's great at what it does, but you'll only want to purchase it if you are sure that you use this optic regularly and to its maximum extent.
Additionally, the windage and elevation adjustment knobs on the side have to be modified using tools, not your fingers. That limits the ease of use of this optic, although many experienced hunters will already have the right tools in their packs.
Key Features
Holographic sight
Multiple reticles available
Pros
Reticles are calibrated for 300 Blackout cartridges
Excellent durability
Multiple brightness settings
Cons
Fairly expensive
Windage and elevation have to be adjusted with tools, not fingers
Basic Parameters
| | |
| --- | --- |
| Manufacturer | EOTECH |
| Weight | 9 oz |
| Eye Relief | Unlimited |
| Magnification | N/A |
| Field of View | N/A |
The Bottom Line
Overall, the EOTECH Holographic  Sight is an excellent firearm optic, and a perfectly good choice for 300 Blackout fans who are looking for something tactical and versatile rather than a zooming scope.
My rating: 4.7/5
---
Frequently Asked Questions
What Is the .300 Blackout Caliber?
The.300 AAC Blackout cartridge (also known as the.300 BLK or 7.62×35) was designed for US military special operations. Top military leaders desired a.30-caliber cartridge capable of ballistic performance similar to the Russian 7.62x39mm round, which had better performance than the 5.56 NATO round (think Soviet SKS and AK-47). They also desired a subsonic, muted performance from their new cartridge. It also had to be compatible with existing M4 magazines without sacrificing ammo capacity, as if that wasn't difficult enough.
How Far Will The .300 Blackout Shoot Accurately?
From a 16 in (410 mm) barrel, a 125 gr (8.1 g) .300 Blackout round has a lower velocity and similar bullet drop and drift at shorter distances. However, it has the same amount of energy at 700 meters that the M855 has at 500 meters. In terms of hit probability, the Blackout has an effective range of 460 meters.
What Is The .300 Blackout Good For?
The .300 BLK is an intermediate-class caliber ideal for target shooting, hunting, home defense, and plinking.
What Size Barrel Is Best for the .300 Blackout?
A 9″ barrel is the optimal barrel length for .300 Blackout. This size barrel will guarantee that your .300 Blackout cartridges burn up all of their powder, ensuring optimal velocity with the shortest barrel length possible.
Is The .300 Blackout Good For Deer Hunting?
The .300 Blackout can be a terrific deer hunting caliber, and it can also work on feral hogs too. This weapon was developed in the early 2010s for military applications so you know it'll get the job done. However, for hunting deer past 100 yards, the lighter, flatter shooting projectile might be a better option. 
What Grain Bullet Should I Use With A .300 Blackout?
Generally, the . 300 Blackout is loaded with 110- to 125-grain bullets for hunting. Velocities range from 2,200 to 2,350 fps, combined with the bullet weight and expansion characteristics delivering a very effective performance on game up to and including mule deer.
Where Did .300 Blackout Come From?
The .300 Blackout was designed for military use and is nearly identical in ballistics as 7.62×39 or.300 Whisper. However, it has seen a lot of use in civilian shooting.
Advanced Armament Corporation collaborated with Remington Defense on this project. SAAMI (the trade association that standardizes cartridge design) designated 300 AAC Blackout as 300 BLK.
The design aims were straightforward: a.30-caliber cartridge that could be fired with regular M4 bolts and magazines while preserving magazine capacity. It's capable of firing both supersonic and subsonic ammo, and it's designed to work with a suppressor.
Basically, it was a cartridge that was quiet, lethal, and cutting-edge.
The Dutch Maritime Special Operations Force adopted 300 BLK in 2015. The Dutch were the first military to publicly employ 300 BLK, using integrally suppressed SIG MCX carbines.
From hunting to home defense, this thick cousin of 5.56 has a lot of applications and so much value. Because of military adoption and widespread civilian use, it's very easy to find in stores and will be easy to find for a long, long time to come.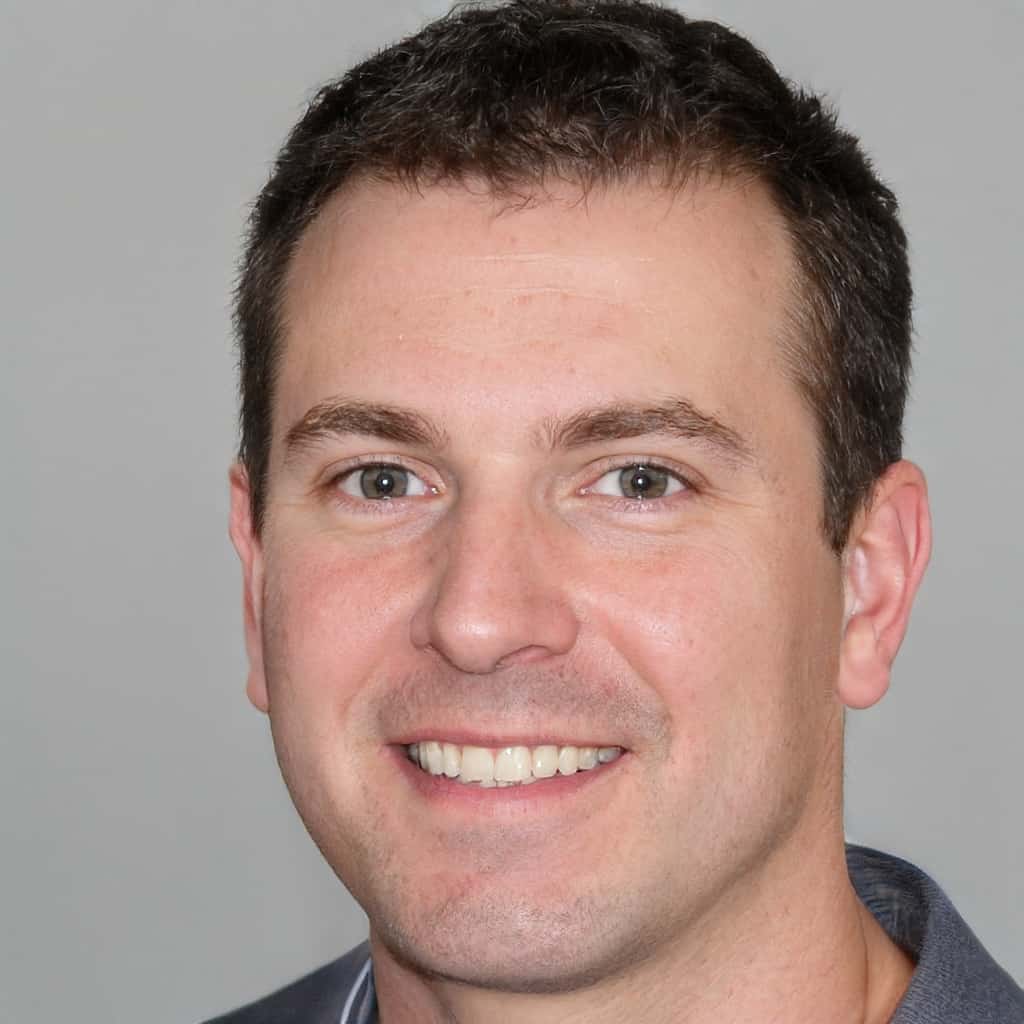 Mike Fellon was born and raised in Dallas, Texas. He inherited his hunting passions after his father John – he was fascinated by his stories, hearing how much attention, focus, dedication and patience he invested in shooting every animal. When he was old enough, his father first allowed him to shoot some cans and bottles with his shotgun, and then took him hunting – it was love at first sight. Mike has never stopped pursuing his hobby ever since.