The .300 Blackout rifle is the perfect solution for all those of you who are on the lookout for a powerful AR15 cartridge. Mostly found in a single-shot handgun as well as rifles, .300 BLK is the next raging storm when it comes to the thirty-caliber round. While it was initially designed for military use, it is now used by all hunters.
One thing you must accompany your BLK with is a quality scope. There is a chance that many of you may view such a purchase to be unnecessary. However, the truth is that to truly enhance the performance of your rifle, using it with a scope is a necessity. After all, how else will you guarantee that you hit the target as accurately as possible, especially when indulging in long-range shooting?
While you might be enticed to select the first scope you find, we highly advise you against it. There are various factors that go into the buying process of a Blackout scope. A few of these factors are price, field of view, portability, weight, and performance.
Since there is an abundance of scopes in the market, choosing the best .300 Blackout scope can be quite a difficult task. Therefore, we are here to provide you with the top four options you can choose from.
1. Leupold VX-1 2-7x33mm Matte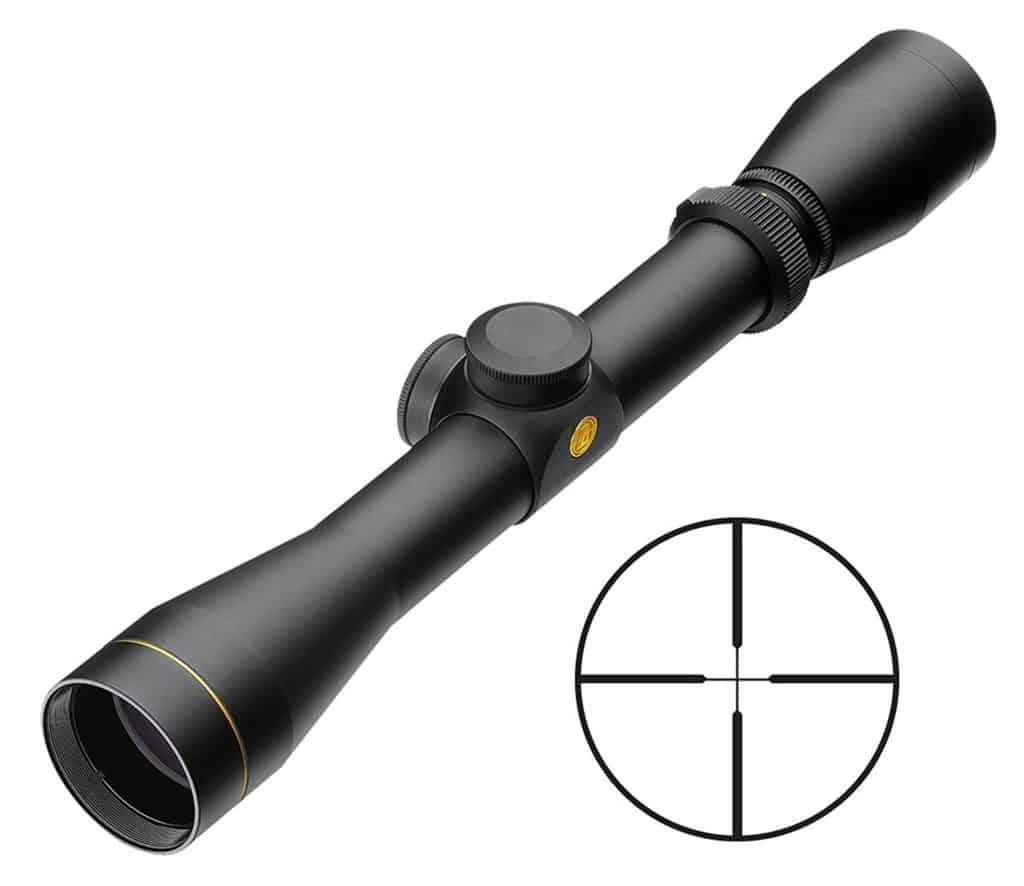 When it comes to riflescopes, Leupold has been delivering quality products for the past 50 years. Many have lauded the effort the manufacturers have put into each riflescope, and the VX-1 is one such item.
Multicoat system
The basic purpose of any scope is to provide users with a clear view of their target. The ability of a given scope to do so depends on how effective it is at filtering light or enhancing the contrast when the need be. After all, what use will a scope be if it can't be used under the scorching sun or the dim moonlight? This is why Leupold has included a multicoated lens system. The various coats aid the lens in transmitting optimum light into the scope so that your vision is not hampered, regardless of what the lighting situation is.
Lifetime Warranty
Do you wish for a cost-effective solution? While this scope might feature a high initial cost, the fact that Leupold has accompanied this product with a lifetime warranty means that in the long run, this investment will not be a burden on your wallet. This is achieved via the money you will save in repairing damages as well as the fact that the product is less likely to break to begin with. The latter part is a given considering that a company is only likely to offer guarantees for products it knows will last long.
Environmentally Friendly
For all those of you who care about conserving mother nature, you will find this scope to be not only a great addition performance-wise but also excellent for satisfying your need to conserve nature. This is guaranteed by the fact that the product does not use lead in its construction. This quality ensures that the product is not non-biodegradable. Also, the lead-free glass further enhances the visibility offered by the product, so it is a win-win situation.
Specifications
The scope is shock- and water-proof.

It features a fast focus eyepiece.

The tube diameter is one inch.

It has a click adjustment system.

The magnification is 2-7x.

It has a fixed parallax adjustment.

It features a 3.7-4.2-inch eye relief.
2. Vortex Optics Crossfire II 2-7×32 Riflescope, Dead-Hold BDC Reticle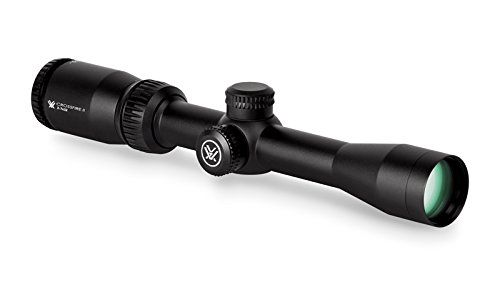 Vortex Optics has a range of quality riflescopes, but none of them are as perfect for .300 BLK as its Crossfire II Riflescope.
Enhanced Light Transmission
The manufacturers have taken an array of steps to make sure that optimum light transfers through the scope. This is essential to provide clear and crisp images regardless of the lighting condition. To achieve this, this riflescope has multiple anti-reflective coatings applied to it. This coating is present on all of its air-to-glass surfaces. This increases the amount of light that is transmitted in case of low light and filters out the excess light when the sun is shining too bright for your liking.
Ruggedness
Whether you use your .300 BLK rifle to hunt varmints or practice your shooting capabilities, the fact remains that the rifle as well as the riflescope accompanying it will be used outdoors. When there is nature, there is wear and tear. This is why both your weapon of choice and your scope should be able to withstand the harsh conditions. This riflescope manages to do so with the help of its rugged construction. The exterior features an aircraft-grade aluminum which provides the scope with the much-needed strength.
Nitrogen-Purged
The nitrogen purging and O-ring seal technology are embedded in this scope and allow it to offer users a product which is both water- and fog-proof. During the manufacturing process, the scope is filled and later purged with nitrogen which aids in the absorption of unwanted moisture. Then, this vacuum is protected by an O-seal. With the two combined, the chances of water or mist entering the internal components of the scope are quite low, thereby guaranteeing performance even in adverse climatic conditions.
Specifications
The tube size is one inch.

The magnification offered is 2-7x.

A 3.9-inch eye relief is delivered.

It features a capped turret.

Parallax settings are available till 100 yards.

It weighs 14.3 ounces.

The objective lens is 32 mm in diameter.

It can have a maximum of 60 MOA of elevation adjustment.
3. Nikon M-223 BDC 600 2-8×32 Riflescope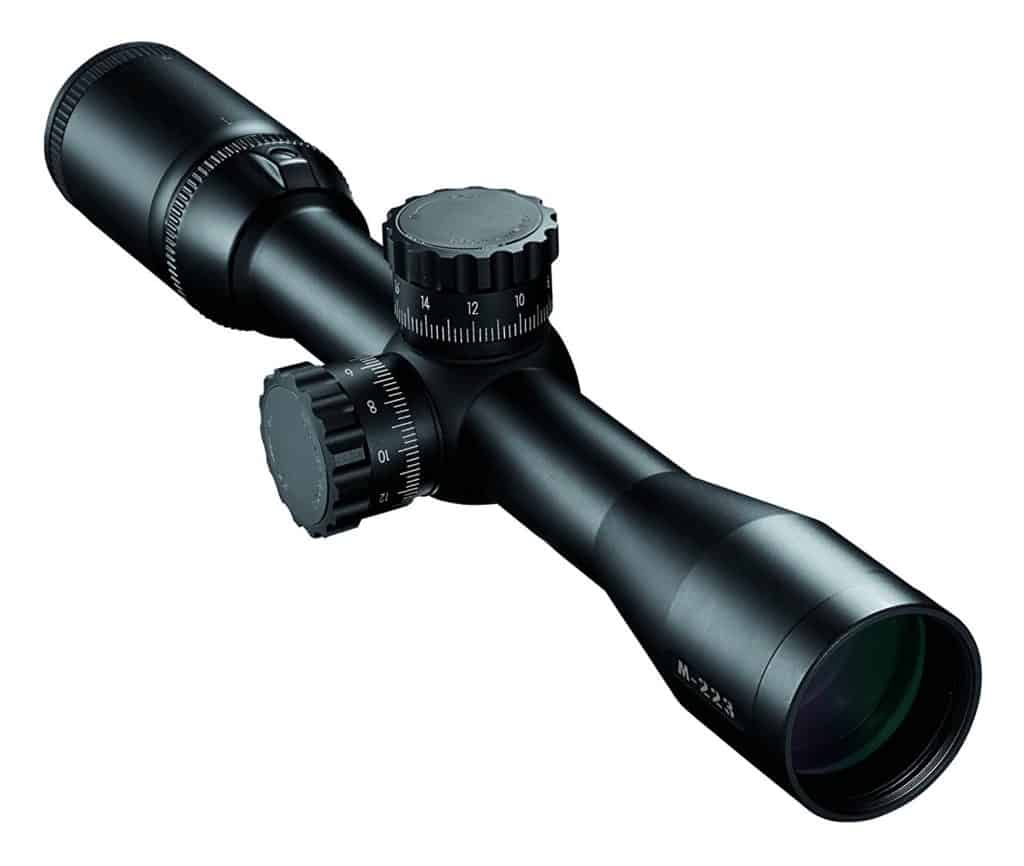 Even though Nikon is famous for its high-quality optical gears, we feel that it has outdone themselves with the M-223. Whether it be accuracy or a wide field of view, you can count on this riflescope to provide it all.
Generous Eye Relief
Generally, most scopes tend to have a maximum of 3.7-inch eye relief. However, this product takes it further up a notch by delivering a generous eye relief of four inches. When you consider the heavy recoil of most .300 BLK rifles and the possible harm caused by it, you are bound to find this feature to be ideal as well as convenient. So, with the help of this scope, you can bid goodbye to the chances of you having a blackeye.
One-Piece Tube
Rather than including multiple pieces, this scope features a single tube. Now, this characteristic has various advantages. Firstly, the one-piece tube construction has made this tube quite lightweight. When you consider the number of items you are already required to carry during a hunting trip, this lightness of the scope is bound to be convenient. Not to mention that it enhances its portability. Moreover, when compared to scopes that have more than one piece, a one-piece tube manages to be more robust and strong. This is because there are fewer attachment points which might be prone to breaking.
BDC 600 Reticle
Nikon has taken it upon itself to make sure you hit your target. This has been guaranteed by the incorporation of the BDC 600 Reticle technology. This feature will give you a flexible power range and an ability to dial your shots for zero to 600 yards. The inclusion of the open circle aiming points in the reticle makes it quite easy to hit the target. It helps in being as accurate as possible. Hence, this scope plays a crucial role in boosting the shooting confidence of users.
Specifications
The scope comes with a full lifetime warranty.

It features a matte finish.

The magnification delivered ranges from 2x to 8x.

It has a 32 mm objective lens diameter.

The tube is one inch in diameter.

A maximum of four-inch eye relief is offered.

The product weighs 13.6 ounces.
4. Nikon P-300 BDC SuperSub Reticle Riflescope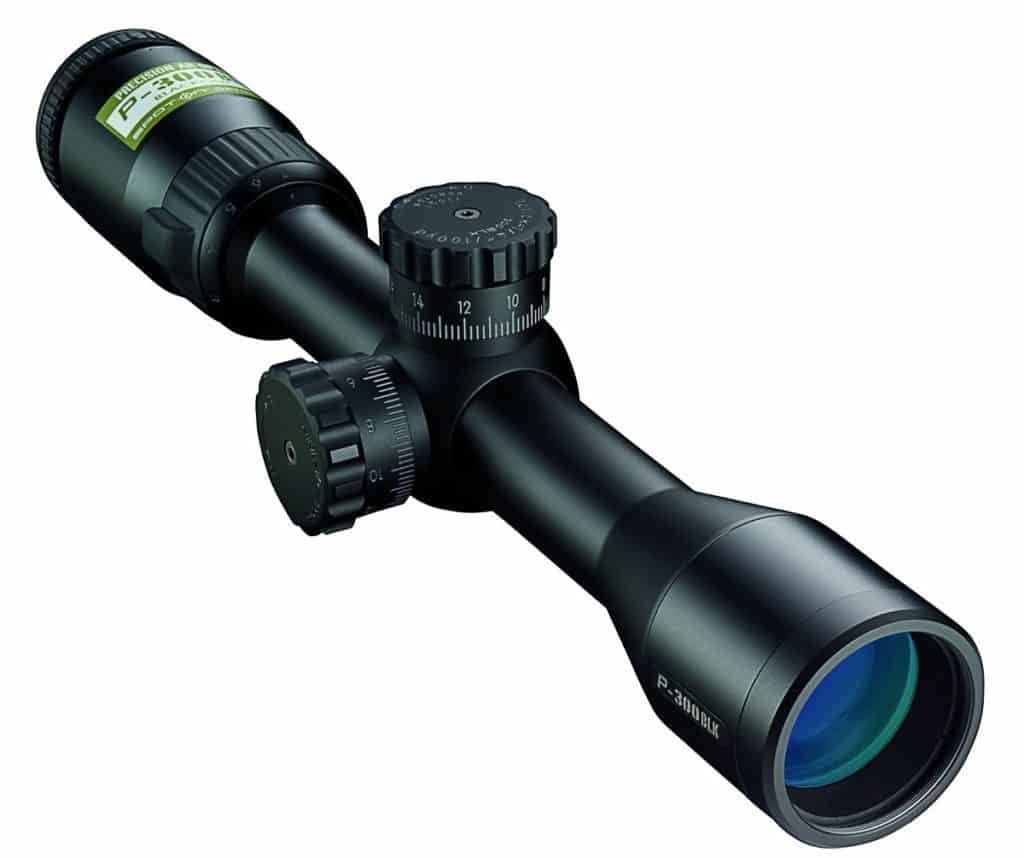 We found Nikon's P-300 riflescope to be one of the best .300 Blackout scopes for long-range shooting. Its lightweight and simple design have allowed it to be usable with various rifles.
Simple Design
Those of you who value aesthetics in everything they equip themselves with might be disappointed with the basic design of this product. However, this simple construction has rendered this product capable of being used with an array of rifles. Its black finish gives it a sophisticated look that goes well with most rifles. Additionally, without any of the flashy components, this scope succeeds in delivering performance while being lightweight. This makes this scope quite portable.
Quick-Focus Eyepiece
When it comes to functionality, this Nikon riflescope does not waste your time. From the moment you set your eyes on your prey and use the scope to zoom into it, it merely takes a few seconds for the scope to focus in on the target. This quick operationality makes sure that you don't miss a moving target due to the functional lag of the scope.
Easy Adjustment
To further ensure that the scope is easy to use, Nikon has equipped it with a spring-loaded reset system. This turret can instantly reset to zero. Also, these adjustments tend to stay in place regardless of how heavy the recoil this. Therefore, not only is the product ideal regarding ease of use, but it also considers the user's need for convenience.
Specifications
The scope has Nikon's Spot On Ballistic Match Technology.

The lens is multicoated for effective light transmission.

The magnification is 2-7x.

The objective lens diameter is 32 mm.

The field of view is 12.7-44.5 feet at 100 yards.

It offers a 3.8-inch eye relief.

The weight of the scope is 16.1 oz.
Conclusion
All of the riflescopes mentioned have been successful in satisfying the masses. Among them, we found the Nikon M-223 BDC 600 to be the best. This is because it offers a better range of magnification along with the BDC reticle technology. When you add these features to the convenience brought by the light weight of the product, you'll find the M-223 to be a holistic package.
However, your choice for the best .300 Blackout scope might differ from ours. At the end of the day, which characteristic you prioritize matters. Just make sure you select the most suitable scope from the lot. Mount it on your rifle and begin your adventure.
More about rifle scopes see on our homepage.