No doubts, with whitetail deer topping the list, the United States is blessed with a plethora of big game animals for hunters to pursue. Thanks to conservation experts, private landowners, and, most importantly, state wildlife agencies, who have all embraced sustainable deer management practices, the quality of deer hunting across the country has enjoyed a consistent increase over the years.
You probably have a list of places where to hunt whitetails, but this piece is for you if you are looking for high-ranking whitetail destinations in the country. 
Here is the kicker: Public lands throughout North America happen to be some of the best places to hunt whitetail deer, producing big deer every year. 
With a bit of experience, dedication, skill, and maybe innovation, you can land that big buck on your next hunting expedition.
However, the best states for deer hunting are not ranked by trophy potential but by the sheer game counts that deer hunters accumulate.
This list incorporates data from QDMA (America's leading conservation institution committed to sustaining wild deer), records and success rates from the early 2000s, and current whitetail trends across the country.
The Buck, the Adrenaline, and All That Matters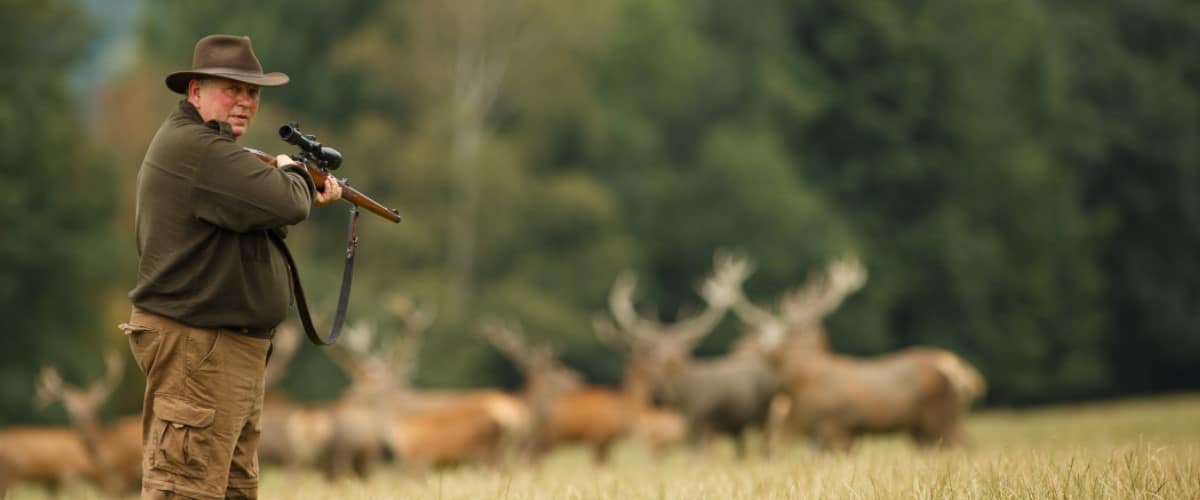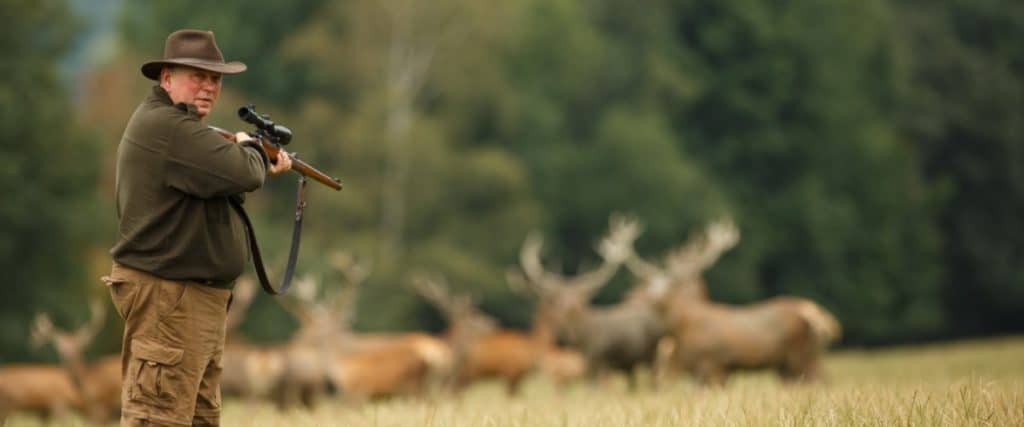 Ask professional deer hunters, and you'll get to understand that the adrenaline is usually almost uncontrollable, and nothing beats the thrill of getting that big game during hunting seasons. 
Despite the abundance of deer hunting places in the country, factors such as skill and experience play considerable roles in any deer hunting expedition. Just because you have a gun doesn't always translate to a successful hunt. Experts can confirm that using the correct firearm is as crucial as the hunt itself. While you can count on the Mossberg Patriot .30-60 bolt action rifle for a variety of deer hunting, having the right tools for the right job calls for more. In most cases, this implies having a lightweight rig for easy movement or an extra-accurate rifle. Sometimes, deer hunting rifles are like shoes. They have to flaunt features that suit your style and needs; what to look out for include a trigger that you'll love, barrel length, stock, weight, and the appropriate length of pull.  Here is a list of a few good rifles that can get the job done no matter the application. You may also be interested in which is the best low light rifle scope for deer hunting.
The Beanfield Sniper
This Remington Sendero SF II bolt action rifle offers insane accuracy for long-range shots. It is available in .300 Win. Mag., .300 Rem. Ultramag., and 7mm Rem. Mag. When combined with a 300 win mag scope, the Sendero is heavy but perfect for those who would be needing a short hike to their deer stand.
CVA Wolf
If you are looking for a high-performance rifle on a budget, this break-action muzzleloader is your best shot. You can remove the quick-release breech plug without tools, and its ambidextrous composite stock allows for unrivaled durability.
Sako Finnlight
Here comes an award-winning rifle that is known for its durability, lightweight, and reliability. It is the ideal weapon to take on long-distance hikes or mountain trails. This gun makes the perfect companion when you have the best long-range scope to match its amazing qualities.
Deer Hunting USA: The Best Deer Hunting States
Deer hunting in the US remains a tradition that has existed for hundreds of years. While it is not as popular as it used to be, it is now relegated to the country's rural areas. There are millions of acres of public land and private lands available for whitetail hunting. Each location comes with its benefits and challenges. Hunters who have hunted on public and private lands can confirm a higher hunting pressure on public lands. Consequently, going home with a buck from public land calls for a more profound sense of accomplishment than private property.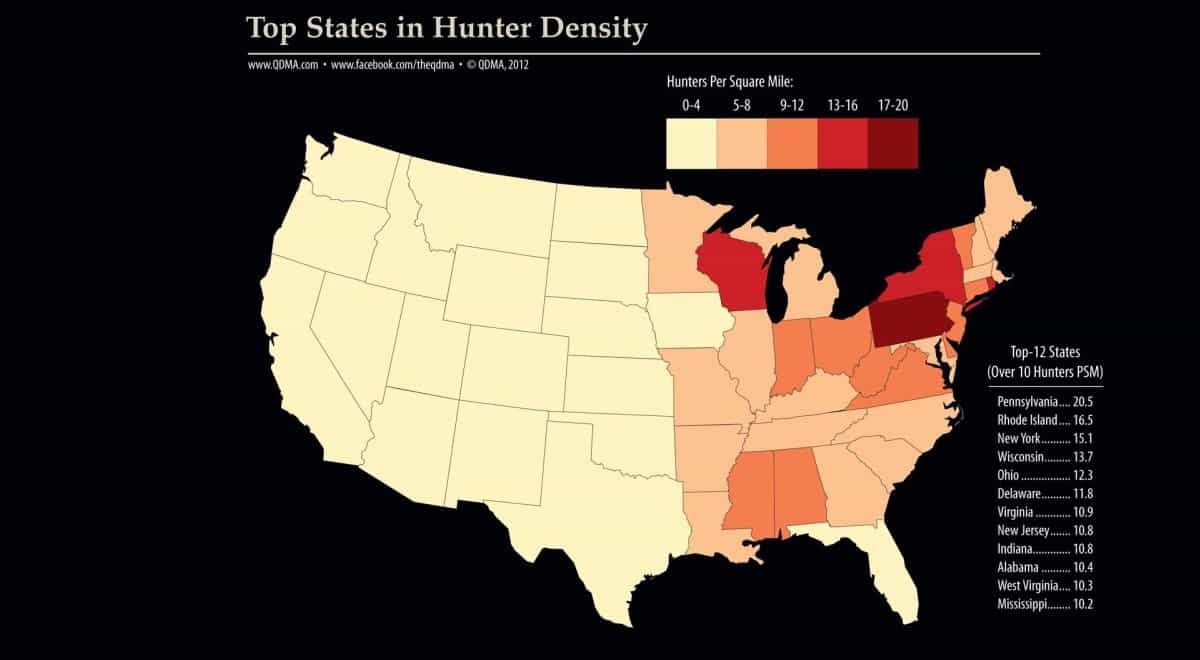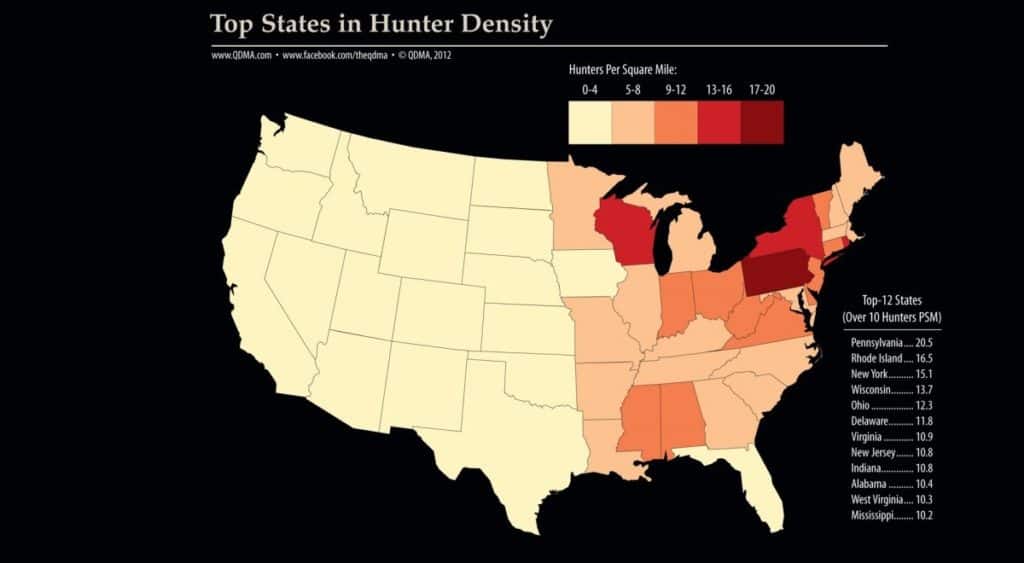 There are plenty of places to chase whitetails, but what states make up the list of best deer hunting states? Below is a list of the best whitetail hunting states, with the first five having a 5-year average harvest of more than 300 000 hunted deer. In creating this list, factors such as hunter success rates, total harvest numbers, hunting pressure, weather conditions, and the age structure of the harvested game animals were taken into consideration. Here's how they fared.
Texas
Everything is bigger in Texas, they say, and that's correct for the number of harvested whitetails that come every hunting season. The friendship state remains the best deer hunting state, with a 5-year average of over 737 000 gun-deer harvest. Flaunting over 2 million acres of huntable land (including public and private lands), it is no surprise that Texas tops the chart as the best state for deer hunting. Thanks to credible wildlife management, the state can maintain quality hunt and dependable deer population year after year. 
Georgia
In 2011 Georgia bagged the number one slot for antlerless harvest in the country. With consistent deer production year after year, the peach state remains another deer powerhouse in the country. There are over one million acres of public land available for hunting in Georgia. The age structure of the harvested buck looks excellent coupled with high buck density. The state places second to Texas with a 5-year average of 358 000 confirmed kills. 
Michigan

 
Next comes the great lakes state with 345 000 deer average in a 5-year period. Michigan is where deer hunting has grown more than a common tradition; it is a source of unrivaled excitement. The state boasts close to a million deer license sales annually.
Interspersed crop fields combine with large timbered areas to form the ideal habitat for deer.
While indiscriminate hunting and habitat loss have plummeted the deer population in the state, the northern reaches remain some of the best deer hunting places in the country.
Wisconsin

 
The name "buffalo county" shouldn't trick you into thinking it's all about buffaloes in this area of Wisconsin. Instead, this is one of America's best places to hunt whitetail deer.  With a 5-year average of over 307 000 confirmed kills, Wisconsin stands tall among the best states for whitetail deer hunting in the United States. Setbacks such as having incredible hunting pressure and the poor age structure of harvested bucks have reduced success rates. Yet, the state ranks high among the country's deer hunting destinations. Numbers don't lie!
Pennsylvania

 
Pennsylvania's mountains are home to the largest bucks hunters take home every hunting season. Records from the state wildlife agency between 2014-2018 show an estimate of 338 000 gun-deer harvest. The state flaunts over one million acres of land commissioned for hunting. There are about 30 deer per square mile in Pennsylvania. Hunting pressure is low, and the age structure of harvested deer in the state is commendable.
Alabama

   
Year after year, some of the biggest bucks hunted on public lands come from the William B. Bankhead National Forest and the BWWMA (Black Warrior Wildlife Management Area). Alabama flaunts a 5-year average of 255 000 harvested deer. Nearly all of the state's 775 000 acres in its Wildlife Management Area are open to hunting whitetails. Thanks to soil fertility, the Montgomery region of the yellowhammer state ticks as one of the best deer hunting places in the country. Deer and other wildlife are usually attracted to areas dominated by healthy plants, so it's no surprise hunters can record high success rates here. Some other top places to hunt whitetail deer in Alabama include Escambia, Baldwin, and Monroe counties. 
Missouri
The Show-Me state has quite a lot to show when looking at the best deer hunting states in the country. Every year, 500 000 hunters pursue over 1.2 million whitetails in the state, and results have been incredible. With a 5-year average of 274 000 harvested deer, Missouri enjoys an enviable spot in the top rankings of best deer hunting states in America. 
Mississippi
Taking the number one spot in the percentage of harvested bucks being three and a half years old or above, having one of the highest buck harvested per square mile, and effective QDMA practices make the Hospitality State another hotspot in the list of whitetail deer locations. In the past five seasons, the state ranks high with an average of 249 000 gun deer harvest. Thanks to the fertile soils of the Mississippi River, deer can count on premium vegetation to sustain their diet. Consequently, some of the biggest harvested bucks on record come from the Mongolia State. 
Final Words
There you have it – the list of some of the best places to hunt whitetail deer. Factors such as the age structure of harvested bucks, hunting pressure, and QDMA practices have been meticulously considered in making this list. States not included but showing tremendous promise include Indiana, Illinois, South Carolina, Minnesota, Kentucky, Ohio, Iowa, and Louisiana. The muzzleloader season opens during the best times of the year, and it happens to the hunters' best shot at getting that big buck. As mentioned earlier, whitetail hunting is a thriving tradition in the rural areas of America. If you fancy catching the thrills of hunting your venison, the states above are a must-go. Stick to current QDMA practices and happy hunting!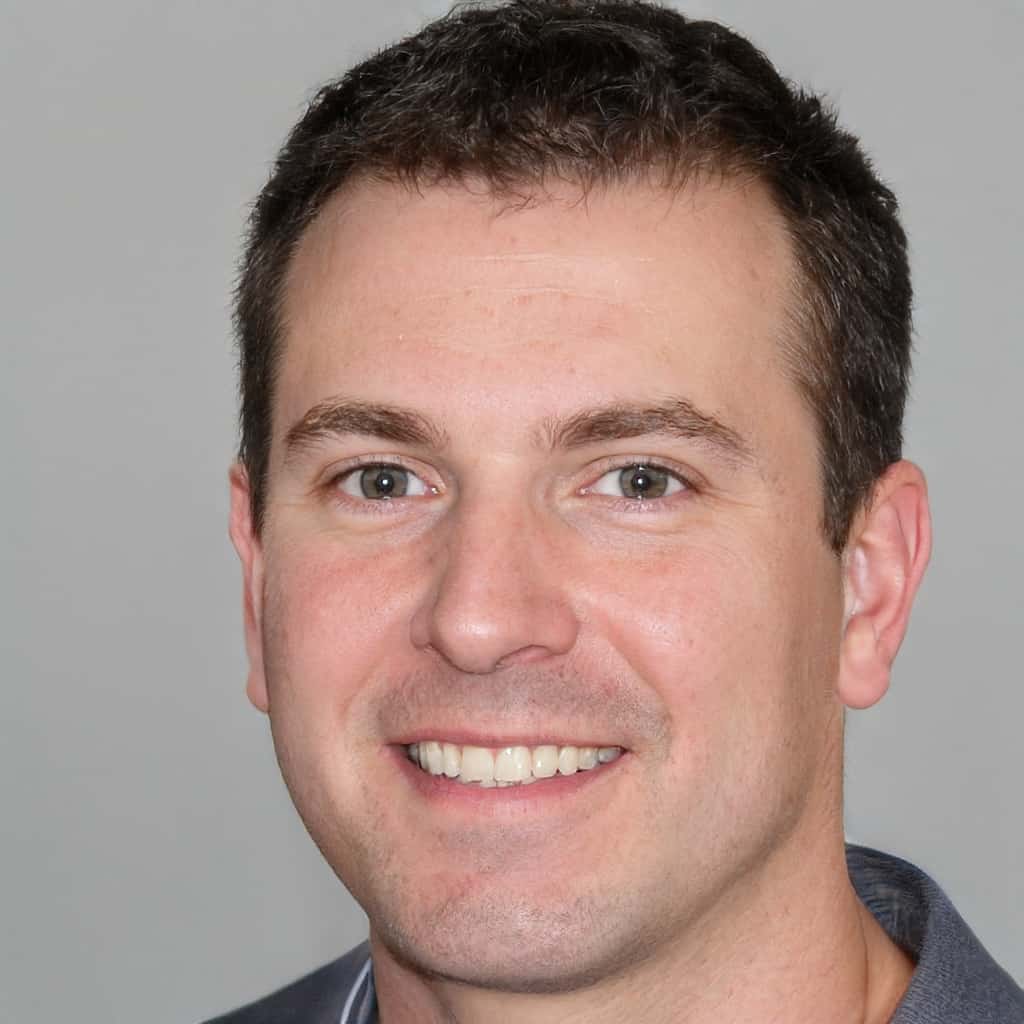 Mike Fellon was born and raised in Dallas, Texas. He inherited his hunting passions after his father John – he was fascinated by his stories, hearing how much attention, focus, dedication and patience he invested in shooting every animal. When he was old enough, his father first allowed him to shoot some cans and bottles with his shotgun, and then took him hunting – it was love at first sight. Mike has never stopped pursuing his hobby ever since.