When a hunting season has come to an eventful end it's time to store your hunting gear until the arrival of the next season. Whether you use the priciest hunting gear on the market or not, you'd want to have them properly stored ahead of the next hunting season. However, not many hunters know precisely how to prepare their gear for storage until the next hunting season arrives. If that sounds like you, rest easy, this article has you covered!
On this page, we will show you exactly how to store your hunting weapons and clothes ensuring they stay in good shape until next season. If you are ready, read on. 
The Importance of Storing Gear the Right Way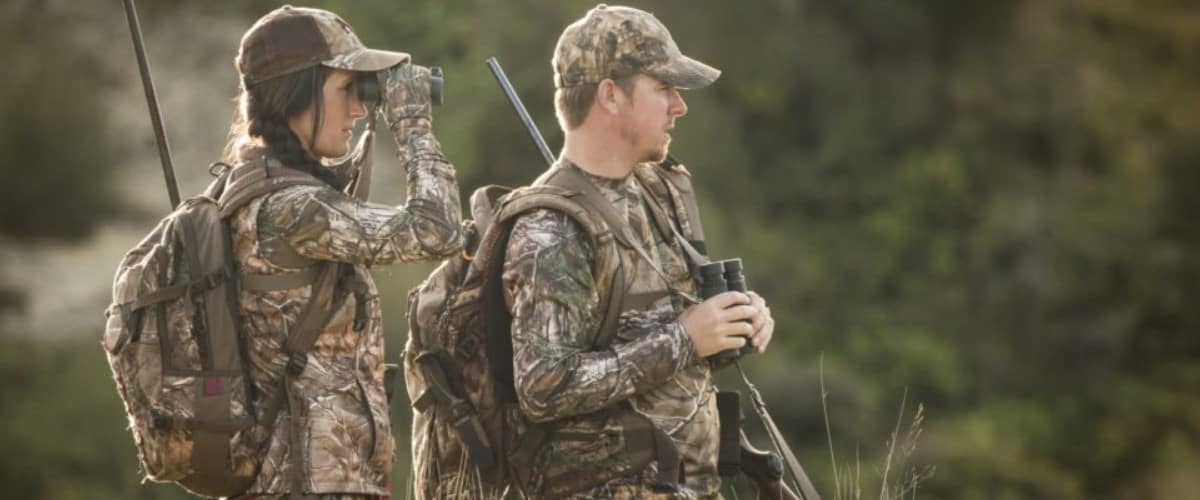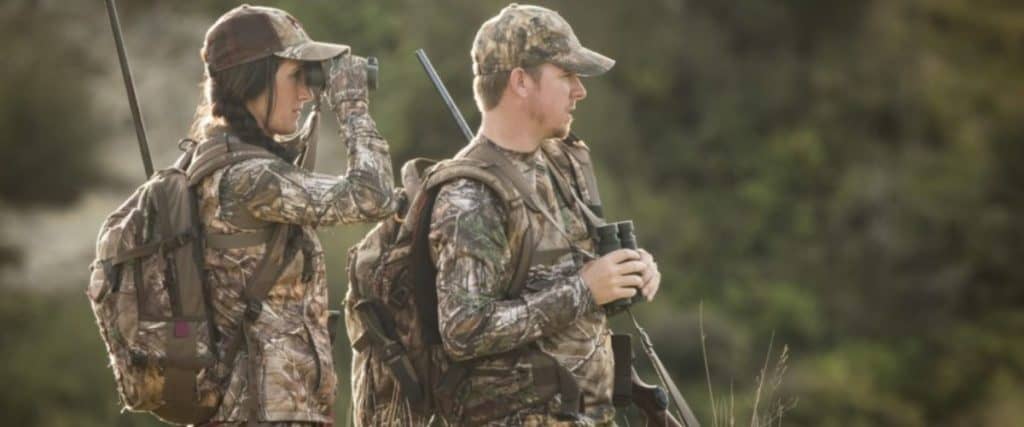 It doesn't matter whether your hunting gear is cheap or pretty expensive. What matters is that it costs money and should be properly stored when not in use. Storing your hunting gear the wrong way may expose it to pests, dirt, and debris, thereby rendering it entirely unusable when the next hunting season arrives. Consequently, to avoid shelling out your hard-earned money for another hunting gear next season, knowing how to store hunting clothes is essential. 
Great hunters know the value of having their weaponry in top shape. In addition to skills, suitable gears make the difference between a cold, unpleasant hunting trip and a successful one. Hence, knowing the best way to store hunting clothes and other equipment remains vital in the next hunting season.  
The longevity of gear is another essential reason you'd want to put your hunting gear for storage the right way. Hunting weaponry prices could go up, especially in a new hunting season. Having your gear properly kept away during the off-season implies that you won't spend your money on new equipment. However, if you stash your full pack in the corner after your last adventure, you can trust that even high-end gear won't last long!
Storing Firearms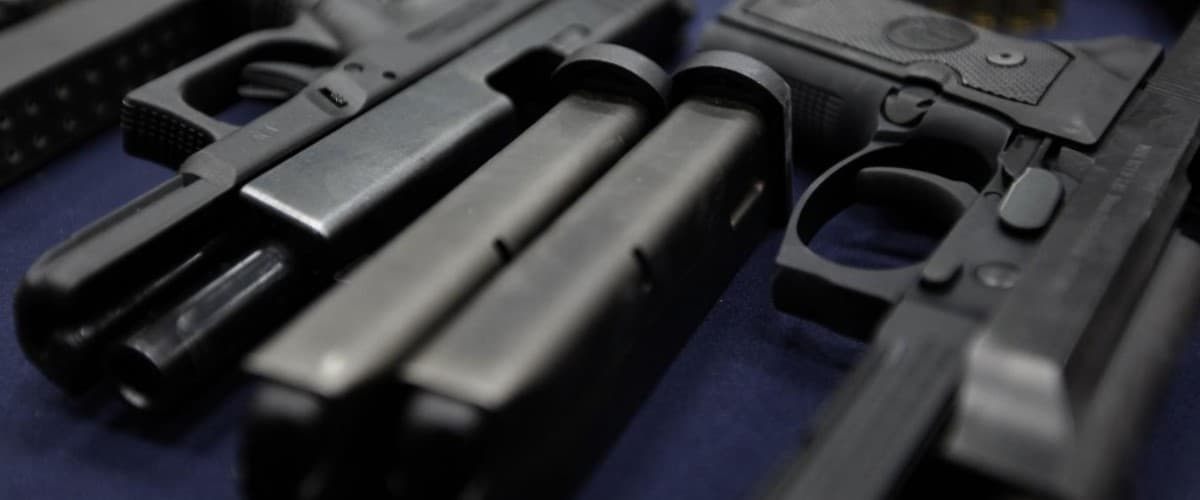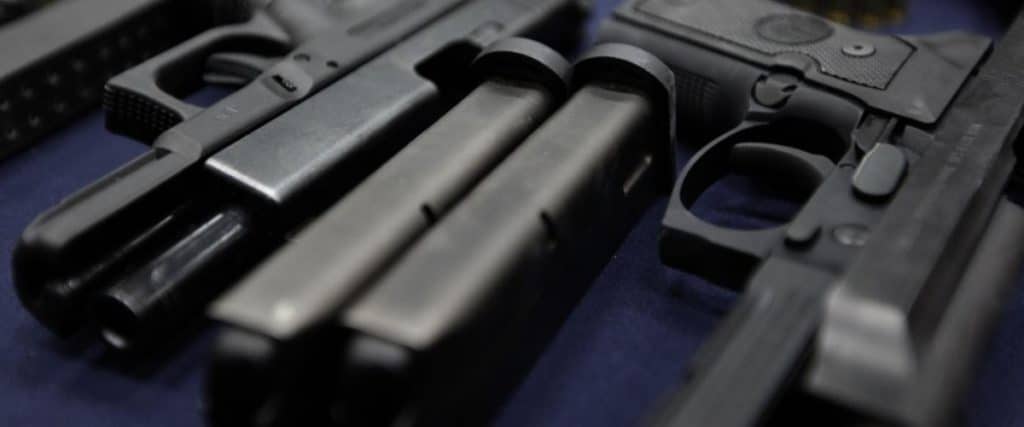 A hunter's firearm coupled with one of the best long range rifle scopes is the single most valuable and essential tool in their arsenal. They can also be very dangerous in the wrong hands, which is why you must ensure that they are appropriately stored.
First of all, make sure your firearms are not easily accessible to anyone. Leaving your firearms in the hands of an untrained individual is a recipe for disaster.   
Therefore, when you store your guns, ensure that they are unloaded, i.e., not loaded with bullets of any kind. Then lock the guns away out of reach of children or any untrained individual in your home.  
Secondly, when storing your hunting rifles, make sure the barrels of the guns point upwards. Storing your firearms with the barrels pointing sideways or downwards will make the metal of those barrels warp. And, this may quickly ruin your firearms, thereby causing you to replace them with new ones.  
At the end of every hunting season, give your firearms a thorough cleaning. This step is highly crucial to boost their functionality and longevity every year. And to do this properly, you have to dedicate several hours to the chore. This means you will have to break or strip each weapon down so that you can clean every little part or accessory. Clean the guns' bore with a small amount of solvent and run your cleaning brushes right from the breeches to the muzzles.   
Cleaning your firearms is not rocket science; you can learn how to do it properly by watching a few YouTube videos dedicated to cleaning guns.   
And lastly, ensure your firearms are dry before you lock them away until the next hunting season. This is where a gun locker comes in handy. You need to get or buy a sizable temperature-controlled gun locker – or climate-controlled storage unit – capable of holding your firearms when they are not in use.   
What if you don't own a gun locker, you ask? Well, maybe you should consider putting a bucket of DampRid – or something similar – in your firearm storage space.   
Storing and Caring for Your Hunting Clothes 
Any hunter worth their salt pays exceptional attention to their hunting clothing storage. If you want to succeed with big game hunting, scent control is highly crucial. For instance, a wolf nose is a key to the canine's remarkable sense of smell. They have a sense of smell approximately 100 times higher than humans. This is why you need to consider scent-free hunting clothes storage more seriously than you probably did in the past. Remember, you shouldn't wear your hunting clothes when not hunting to avoid absorbing human smell.  
Wash Your Hunting Clothes The Right Way  
The best way to store hunting clothes so that they don't pick up unwanted scents is by making use of a scent-free detergent or baking soda when washing. The latter will readily absorb every odor you may have picked up all through the hunting season.   
Once dry, fold your clothing evenly and store it in scent-free plastic storage bags.  
Suppose you are storing your hunting clothes in a tool shed or garage. In that case, put the plastic storage bags containing your clothes in a storage bin with a tight-fitting lid to prevent odors and pests. You can also drop in a few commercial scent wafers in the storage for a more natural scent. 
Store Camo Gear Inside-out  
Storing camo gear inside-out is considered the most effective method as it prevents it from fading. And storing hunting clothes while they are still wet readily encourages mold to grow. When moisture is contained within a sealed environment with zero airflow, mold thrives.   
Therefore, even when you are using scent-free hunting clothes storage, make sure your hunting clothes have no moisture. And they must be stored in a dry, temperature-controlled location to prevent the development of mold.  
Never Store Your Hunting Clothes with Your Regular or Day-to-Day Clothes  
Avoid storing your hunting clothes with your day-to-day clothes. And the reason for this must be apparent by now: scents. Your regular clothes have noticeable scents that can easily rub off on your hunting clothes, thereby diminishing their effects when you are hunting. You can prevent this by placing your hunting clothes in a scent-free bag or plastic tote container.  
Storing Optics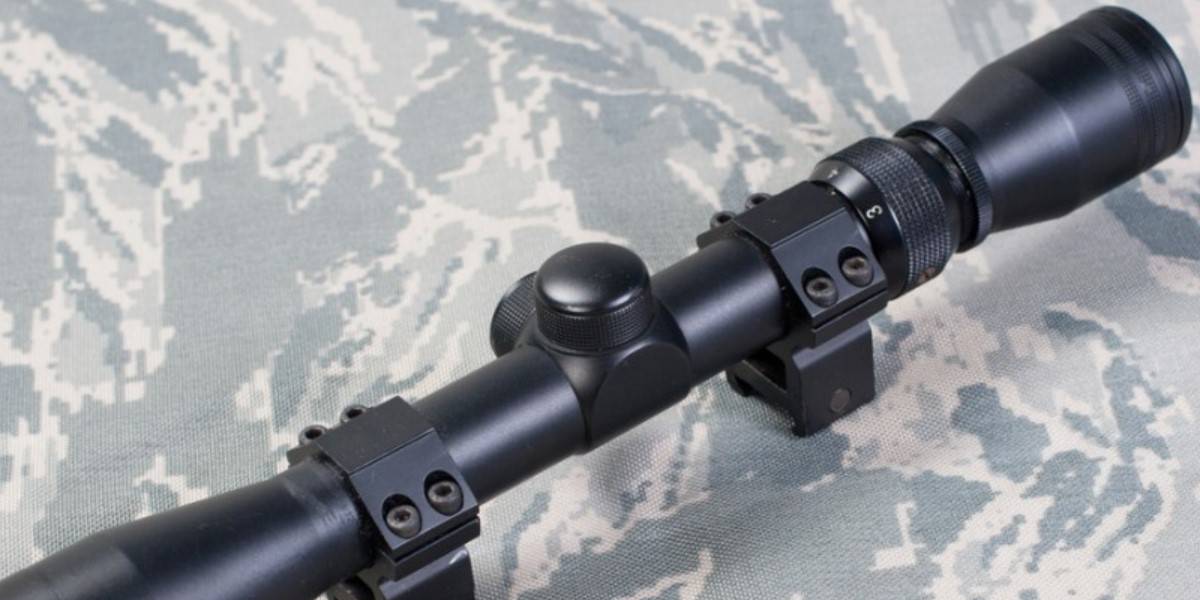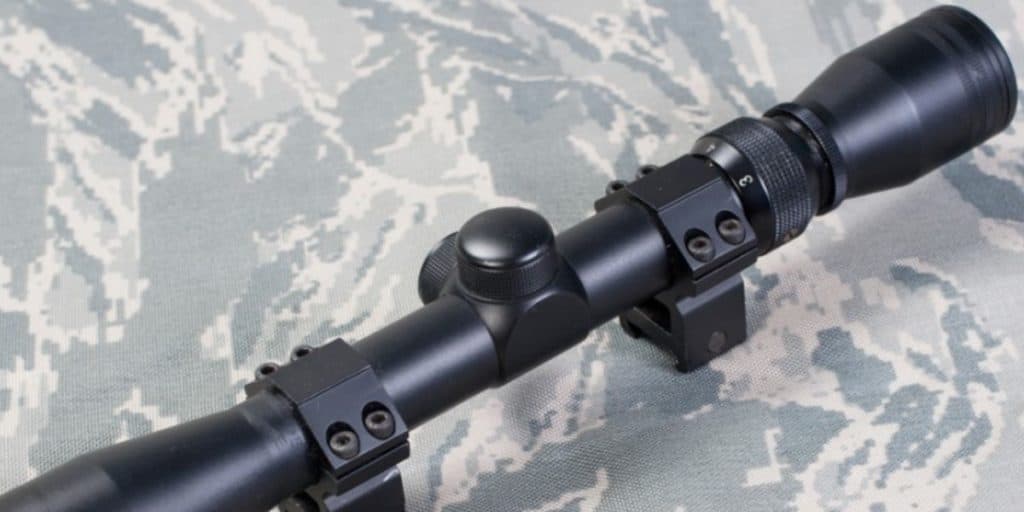 Your optics and binoculars are arguably the most relevant & used pieces of hunting gear. Therefore, if you are looking forward to the usual cutting-edge performance from your optics when you need them the most, proper storage is the best way to go. Whether you own the best vortex scope, rangefinder or spotting scope, it is imperative they receive the best care to assure they don't malfunction, or worse, need replacement. For your binoculars, you'd want to store them in a case with a strap (strap your binoculars across your chest when in use). Doing this ensures the unit is readily accessible and protected. Use a designated cleaning kit and tissue/cloth for your optics. This keeps your lens in good shape and free from dust and scratch. 
Storing Hunting Accessories and Electronic Devices  
Hunting may be an excellent way to connect to nature or the outdoors. But it doesn't imply that electronic devices don't have a crucial role to play. Some of these devices make a hunting trip fun and successful. Consequently, it is highly essential to store your electronic devices the right way after a hunting season.  
Suppose your hunting accessories and electronic devices are well preserved during the off-season. In that case, they are less likely to malfunction, which leads to increased longevity, fewer repair costs, and higher success while hunting. 
Store all your hunting accessories – such as game cameras, optics, animal calls, scents, archery/firearm accessories – along with electronic devices in a dry, temperature-controlled place. Remove batteries from cameras, flashlights, as well as GPS units. Taking out the batteries will help prevent corrosion which may severely damage the electronic devices. And, you'd want to ensure you don't have any of your electronic gadgets out in the woods when hunting is over.  
Final Words 
Seasoned hunters know the value of storing their hunting gear; therefore, they meticulously get things stored before the fall. There is no better time to purchase new gear to replace existing ones than during the off-season. However, storing your hunting gear is also vital so that it can perform optimally when the next hunting season arrives. Ensuring your hunting gear is appropriately cleaned, stored, and well maintained will save you time and money, as well as making your next hunting adventure not just more comfortable but successful. 
Many hunters pay extra attention to their respective hunting weaponry but far less when maintaining them properly. The tips shared in this hunting guide teach you how to store your hunting clothes, keep your hunting clothes/gear from dirt and debris, or generally prepare your gear for storage.   
By the start of the next hunting season – your gear will be scent-free, given you stored them correctly. And you will be better organized, which is crucial to a successful hunting season.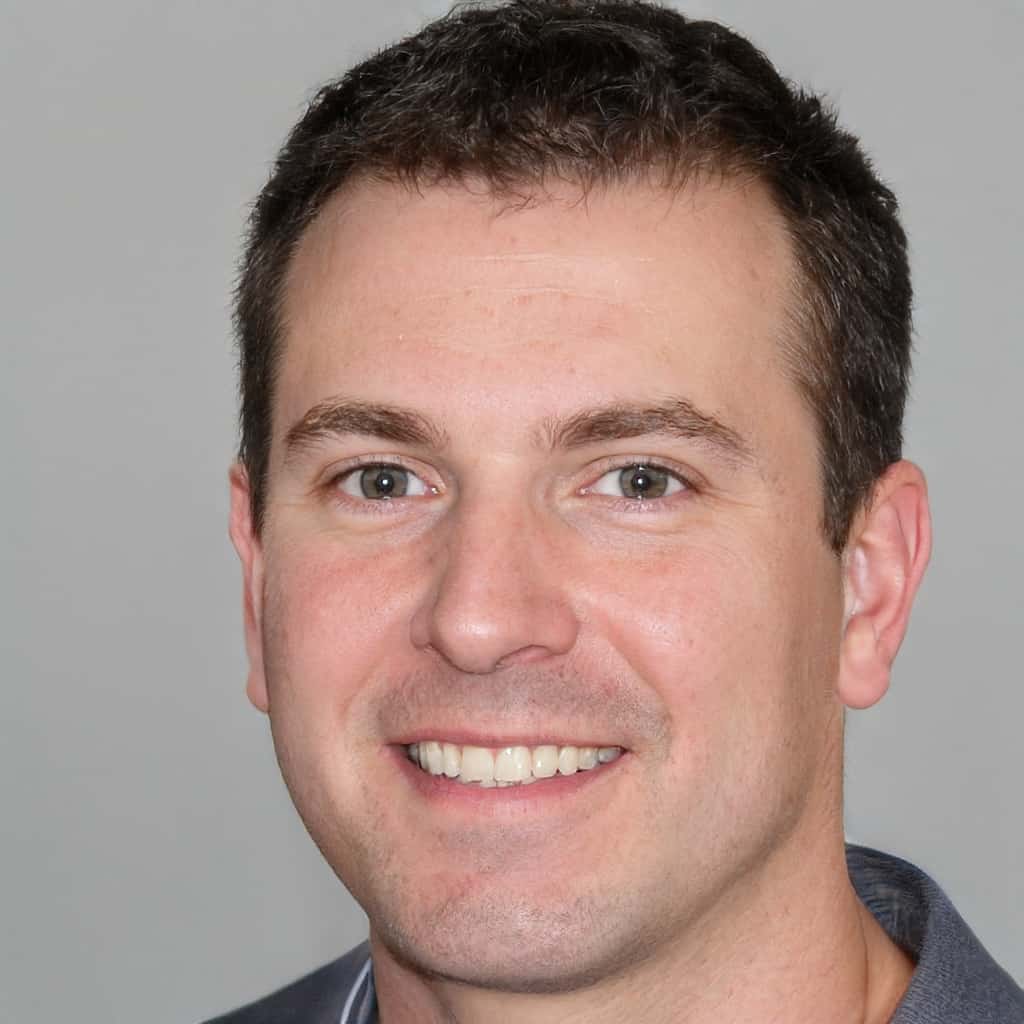 Mike Fellon was born and raised in Dallas, Texas. He inherited his hunting passions after his father John – he was fascinated by his stories, hearing how much attention, focus, dedication and patience he invested in shooting every animal. When he was old enough, his father first allowed him to shoot some cans and bottles with his shotgun, and then took him hunting – it was love at first sight. Mike has never stopped pursuing his hobby ever since.