You are not alone if you ever thought of using handguns for deer hunting? Indeed when most people discuss hunting, the major discussion centers around rifles, and cutting-edge weapons that discharge projectiles at high speeds. But there is good news: Glock hunting is not only possible but efficient. 
Hunting season is not far away, and outdoor enthusiasts like you can hardly wait for its arrival. And the reason is that deer hunting is near the top of almost every hunter's list. 
If you plan to venture into the unknown and flow with the crowd, you need to choose the type of caliber pistol to use for hunting carefully. Hunting with a handgun can be incredibly challenging. Furthermore, the type of firearm you use is vital as the hunting itself.
The Debate Surrounding Handgun Accuracy
Glocks sparked the debate surrounding the accuracy of handguns for hunting when the gunmakers introduced the concept of Glock hunting. Several questions were thrown about, and that was because most hunters did not believe that using a Glock for hunting is not feasible. However, another group of individuals believes that the incredible power that a Glock brings to the table makes the handgun perfect for hunting. Glock wields more weight than other weapons used to hunt wild animals, such as bows, crossbows, etc. 
And that is why when it comes to hunting, the Glock 30 is the weapon of choice. Although many hunters prefer using larger revolvers, most of them are not as accurate as the Glock for deer hunting. And this is the critical point of the debate as many people consider the accuracy of the Glock or if it is powerful enough to bring down deer and other large game.
Over the years, many successful hunters have proven that Glock can be incredibly accurate and can take down deer. Every hunter must consider the situations they may encounter in the woods. So if you find yourself in any tight corner of the woods, you need a reliable caliber pistol like a Glock in your capable hands.
Rifles are preferred for deer hunting. Check the best rifle scope for hunting deer.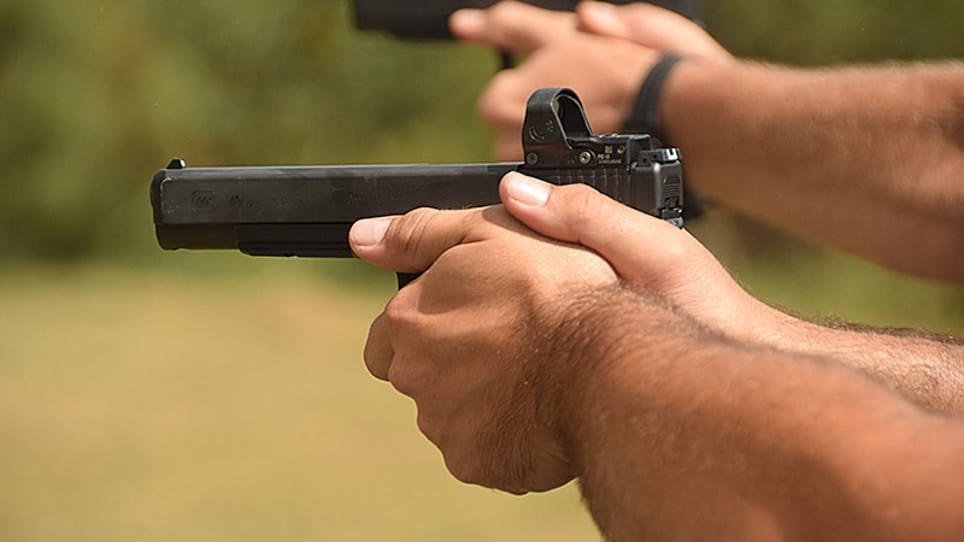 Can You Deer Hunt with a Glock?
In a press release published in 2012, Glock Inc. promoted the Glock 30 SF for hunters with one crystal-clear message: you can encounter anything in the woods. And having a handgun or the right caliber pistol with you will tip the odds in your favor. 
A Glock provides the protection you need against any unexpected threats in the woods while hunting wild animals. And handguns must weather any given climate, situation, or even environment, irrespective of how extreme it is.
If you find yourself in a dicey situation in the woods, handguns are pretty fast to draw, acquire a target in a split second, and shoot rapidly. So, yes, you can hunt deer with a Glock.
Which Glock Is Better for Deer Hunt? 
Now we know for a fact that Glocks can get the job done just as a hunting rifle would. What's unclear, however, is which Glock stands out among the rest?
The Glock 30 SF is a compact sidearm equipped with a 3.8-inch barrel and chambered in .45 ACP. It has a capacity of 10+1 and is a true force to reckon with in the energy department. 
Another Glock that could be used for deer hunting is the Glock 20 hunting firearm that comes chambered in 10 mm Auto. This handgun efficiently replicates the ballistics of several.357 Magnum loads. For this reason, the Glock 20 handgun for deer hunting is considered in many quarters as the most powerful semi-automatic firearm in Glock's inventory today.
The Glock 20 is a semi-automatic 10 mm caliber pistol with fixed front/fixed rear sights. Its overall length is 8.22 inches and weighs 30.89 ounces when empty and 39.71 ounces when fully loaded. One of the most favorite handguns for deer hunting, the Glock 20 has a 4.6-inch/1.9.84 twist/RH barrel, a capacity of 15 + 1 shots, and polymer grips. It remains an incredibly formidable combination of a high-capacity autoloader and a powerful handgun cartridge. And on paper presently, the Glock 10mm hunting firearm is very capable of taking down game such as deer, mountain lions, feral hogs, as well as small to medium-size black bears. It has also been proven to take down even bigger games like elks as well. And that is because the Glock 20's inherent accuracy is far beyond what is expected for revolvers designed for defensive use or other handguns for hunting.
The Glock 40 MOS for deer hunting is another top-drawer on the market today. This Glock comes with an adjustable Patridge-type open sight as well as a hunting length barrel. 
The 10mm Auto offers almost the same trajectory and power as the .357 Magnum revolver cartridge. In other words, the Glock 40 pistol is accurate just as it is versatile. In addition, all major ammunition in the United States, including Winchester, SIG, Norma, Remington, Federal, and Hornaday, have the 10mm Auto factory loads on offer.
Hunters would usually go with a DeltaPoint Pro prismatic red dot sight to enjoy the full advantage of the Glock 40 mos system. This sight comes with a base exactly the same as the Glock's slide.
Conclusion
There you have it, some of the most crucial points to bear in mind if you contemplate using Glock for deer hunting this season. The deer hunting season is almost here, and utmost preparation is crucial for success. You'll need gears such as the scopes, camping materials, lots of food, as well as a reliable handgun for hunting.
This is where the Glock 30 or the Glock 20 hunting gun shines through. The Glock 10 mm hunting firearm is an incredibly versatile weapon that uses powerful cartridges. As a result, they are viable handguns for big games–especially at reasonable distances – and an excellent all-around choice for outdoorsmen and women. 
You can get every accessory that will help tailor your Glock 10mm hunting weapon to meet your needs at Glock Inc. Yet, if you choose to go for rifles, be sure to check out 300 win mag scope recommendations for the best hunting experience.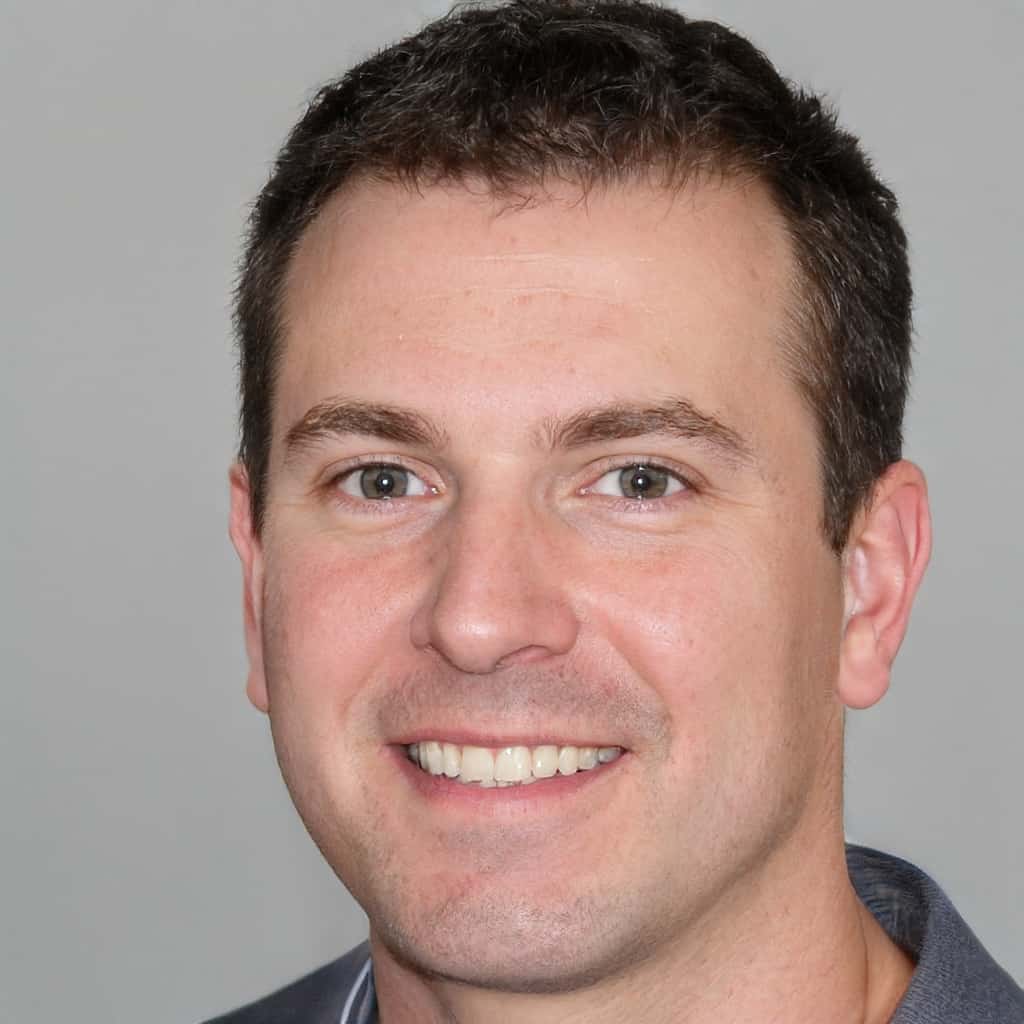 Mike Fellon was born and raised in Dallas, Texas. He inherited his hunting passions after his father John – he was fascinated by his stories, hearing how much attention, focus, dedication and patience he invested in shooting every animal. When he was old enough, his father first allowed him to shoot some cans and bottles with his shotgun, and then took him hunting – it was love at first sight. Mike has never stopped pursuing his hobby ever since.