Hunting is a fascinating sport for many individuals as it allows them to spend quality time outdoors. However, it gets more exciting or thrilling when you use an ATV for hunting.
For almost two decades now, ATVs and UTVs have been entrenched deeply into hunting cultures. 
Unfortunately, using these motorized vehicles has also sparked several controversies in many areas and states. And this has led some regions to ban the use of ATVs for hunting outrightly.
To prevent this action from becoming a widespread issue, here's what you need to know before you jump into the wild with the best ATV for hunting.
Use the Right ATV
Using the right ATV cannot be overemphasized. ATVs – i.e., all-terrain vehicles – are designed and built for a wide variety of terrains. Therefore, consider the terrain you will be hunting prey.
Hunting can lead you to cover several terrains; therefore, go for an adaptable ATV for hunting. These motorized vehicles usually come with more power that helps you get over slopes, across muddy regions, etc. In addition, it makes sense to ensure it has towing capacity if you need to help another ATV out of a ditch.
Ensure your ATV has a high ground clearance that makes it easy for you to navigate rough terrains. It must also be equipped with a powerful all-wheel-drive that engages loose terrain automatically. You can get a customized ATV with a gun scabbard, a cargo box, and other accessories if you have money to burn.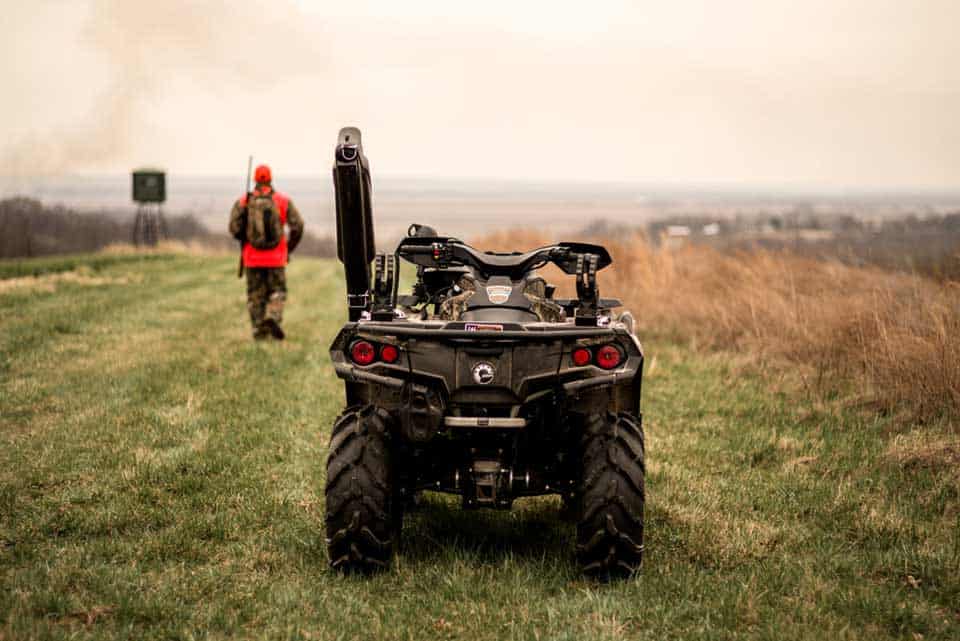 Know the Laws
It is highly essential to be conversant with the laws associated with using an ATV for hunting. Always err on the side of caution by staying safe and legal. Do not shoot from a stationary or even a moving ATV. You can only use your hunting four-wheelers to access hunting areas or pack out your prey.
Do not chase wildlife with your hunting ATV. It is irresponsible and illegal and can land you in a spot of trouble with the law.
It would help if you only rode on existing trails or roads. Don't try to create your own trail in the brush. This is because cross-country travel on hunting 4-wheelers can easily create several networks of new trails and tracks.
These new trails or tracks can lead to soil erosion and considerable damage to wildlife and fish habitats. Moreover, cross-country travel on ATVs and UTVs can bring about the spreading of invasive species that can ruin habitats irredeemably. 
Therefore, don't contribute to habitat destruction and resource damage, which occurs when you succumb to the temptation of creating new trails and tracks. Driving off the roads leaves a trail that other hunters may follow, leading to severe resource damage.
Finally, ensure you educate yourself by getting hold of agency travel maps to learn and identify legal routes.
Get in touch with the Forest Service, local BLM Field Office, or State Land Management organization for travel management data or information before you head out into the wild. Always respect area and road closures. If you are going with others, resist the urge to side by side.
Respect Other People and Environment 
Respect other individuals and the environment as well. More than enough controversies exist when it comes to the use of an ATV for hunting. So, do not aggravate the situation by disrespecting other people or fellow hunters and the environment.
Do your best to be mindful of other hunters. Always slow down and leave enough room for other riders to move on the trail. Do not ruin the experience of other hunters or outdoor enthusiasts by blasting the air with loud noises from your ATV.
Avoid campgrounds and campers at all costs or as much as possible. Stay out and away from prohibited areas. Don't widen any trails or ride through muddy or wet areas.
Have Your ATV Prepared
Waiting until the last minute before you prepare your ATV for hunting is a recipe for disaster. You don't want your motorized vehicle dying on you when you are on the hot trails of prey.
Therefore, make sure you prepare your best four wheelers for hunting by following this checklist:
Ensure your tires are holding enough air as directed in the owners' manual

Inspect your headlights. If any bulbs are faulty, replace them immediately

Carefully examine the terminal and battery condition

Make sure your winch is in excellent shape

Check all oil and fluid levels to be sure they are at the right place

Equip yourself with accessories like gun boots, jumper cables, an extra repair kit, and extra fuel.
Stay Safe
Riding even on the best hunting ATV money can buy does not guarantee safety. Using an ATV for hunting holds many risks and is potentially dangerous, no matter how well you think you know the trails.
Therefore, ensure you wear your helmet at all times and your gun with your best vortex scope unloaded and stored adequately before riding out. Furthermore, make sure you pack a first aid kit along in case any injuries occur. 
And once again, do not fire your weapon when riding your ATV, as this is extremely risky.
Pros and Cons of Hunting with ATV
Using an ATV for hunting has several benefits and drawbacks you need to know. Here they are in no particular order:
Pros
Grants Access to Hard-to-Reach Hunting Grounds
The major draw of using an ATV for hunting is the easy access it offers to hard-to-reach hunting grounds. However, hiking through the woods with your gear is arduous, and your regular vehicle can't handle some trails and roads.
Off-road trails are open roads to ATVs and UTVs. Using an ATV for hunting gives you far more range than you would cover on your feet. The best hunting ATV can also get you great vantage points much faster than climbing on your feet.
ATVs can also be a vital tool for disabled hunters as they can now roam further, thereby providing an excellent stable base for the next shot if required.
Hauling/Transporting Your Hunting Equipment
Hunting requires plenty of equipment, aside from your weapons, the best long-range scope, ammunition, water, food, and your pack. Setting up a comfortable camp in the woods also requires lots of gear. And you can't pack everything and haul them in by foot.
Save all that energy for the hunt by packing in all your necessities using your hunting ATV.
Pack out Game with Ease 
To pack out a game on foot can be pretty exhausting and even frustrating. And using a horse to do the same job is not always palatable as things can go sideways very quickly, especially when the scent of a dead animal spooks the horse. You may even use a pull-behind art or drag your animal on the ground. But you will only mess it up with mud, gravel, and undergrowth. 
A fully functional hunting ATV gives zero grief when heading home with your trophy animal. And you can get back into the hunting game much faster with ATVs and UTVs.
Saves Time
Hunting is an exciting and enjoyable activity, and moving around with the best 4-wheeler for hunting can save you lots of time. You can use the time to engage in actual hunting activity.
At times, you may have no choice but to park your ATV at least ½ mile or even more from your blind. This is because hunters are not usually permitted to drive right through specific prime hunting terrain. 
Fortunately, the best hunting can make long distances seem like a walk in the park, allowing you to arrive at your destination or blind quickly.
Cons
Noise Level
Some campers complain that the noise of ATVs and UTVs are usually disturbing. While others claim ATVs and UTVs speeding along roads in the woods is a threat to the safety of all. 
This is true because some reckless riders have given ATVs and UTVs a nasty reputation. And these are the reasons behind the banning of hunting 4 wheelers. 
Environmental Concerns
Since ATVs and UTVs became part of the hunting landscape, several environmental concerns have been discussed. In addition, the ever-growing popularity of ATV for hunting has raised concerns in these areas:
Vegetation and Soil – The shear forces and soil compaction of motorized vehicles create gullies and mud holes along the trails. And these significantly alter hydrological patterns and readily intensify erosion.
Awful Chase Laws
Some states have adopted what many refer to as 'unfair chase laws' to ban the use of an ATV for hunting. The laws were probably instigated due to a handful of hunters that adopt unethical hunting practices.
When tracking games in these regions, you cannot use any of the best wheelers for hunting down or trapping animals. You are also not permitted to shoot prey from a moving ATV or any other vehicle in motion.
In some states, hunters with disabilities may shoot animals from an ATV for hunting, as long as it is not in motion.
Summary
Using an ATV for hunting has become a favorite pastime for many hunters. However, it is essential to consider other hunters or outdoor enthusiasts when riding in the world.
Respect other individuals and the environment. Know and obey the laws of the land. Don't shoot prey in a moving ATV, and stay safe by always wearing your helmet and goggles.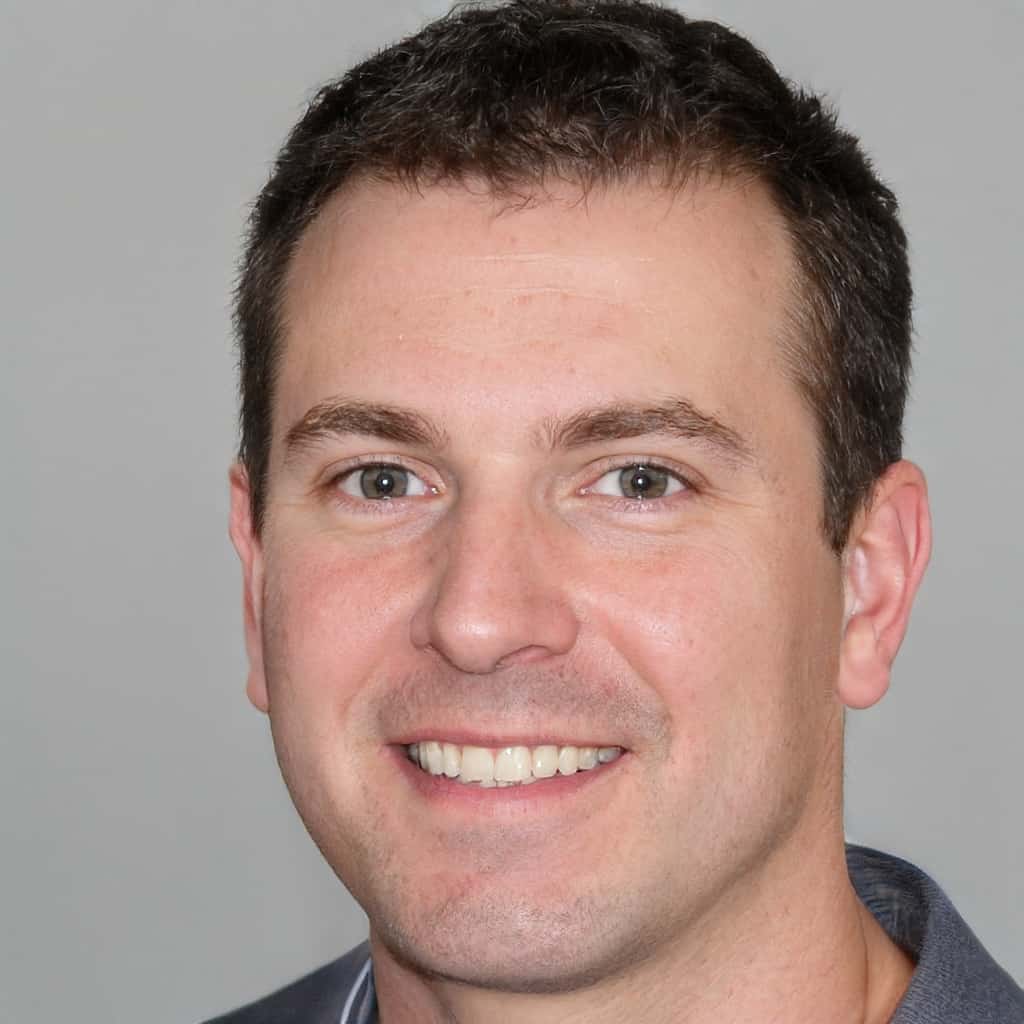 Mike Fellon was born and raised in Dallas, Texas. He inherited his hunting passions after his father John – he was fascinated by his stories, hearing how much attention, focus, dedication and patience he invested in shooting every animal. When he was old enough, his father first allowed him to shoot some cans and bottles with his shotgun, and then took him hunting – it was love at first sight. Mike has never stopped pursuing his hobby ever since.