The United States has banned hunting for commercial purposes. Only hunting for sports is allowed and it comes with tonnes of restrictions. All these rules were put in place to protect the dwindling numbers of migratory birds and native wildlife.
So, when you go on a hunt, avoid any hassle by preparing everything that you will need for the trip. In this guide, we will help you with early planning and gathering essential duck hunting gear to make sure you have a successful hunt.
Create a Plan for the Season and Check Your Best Spots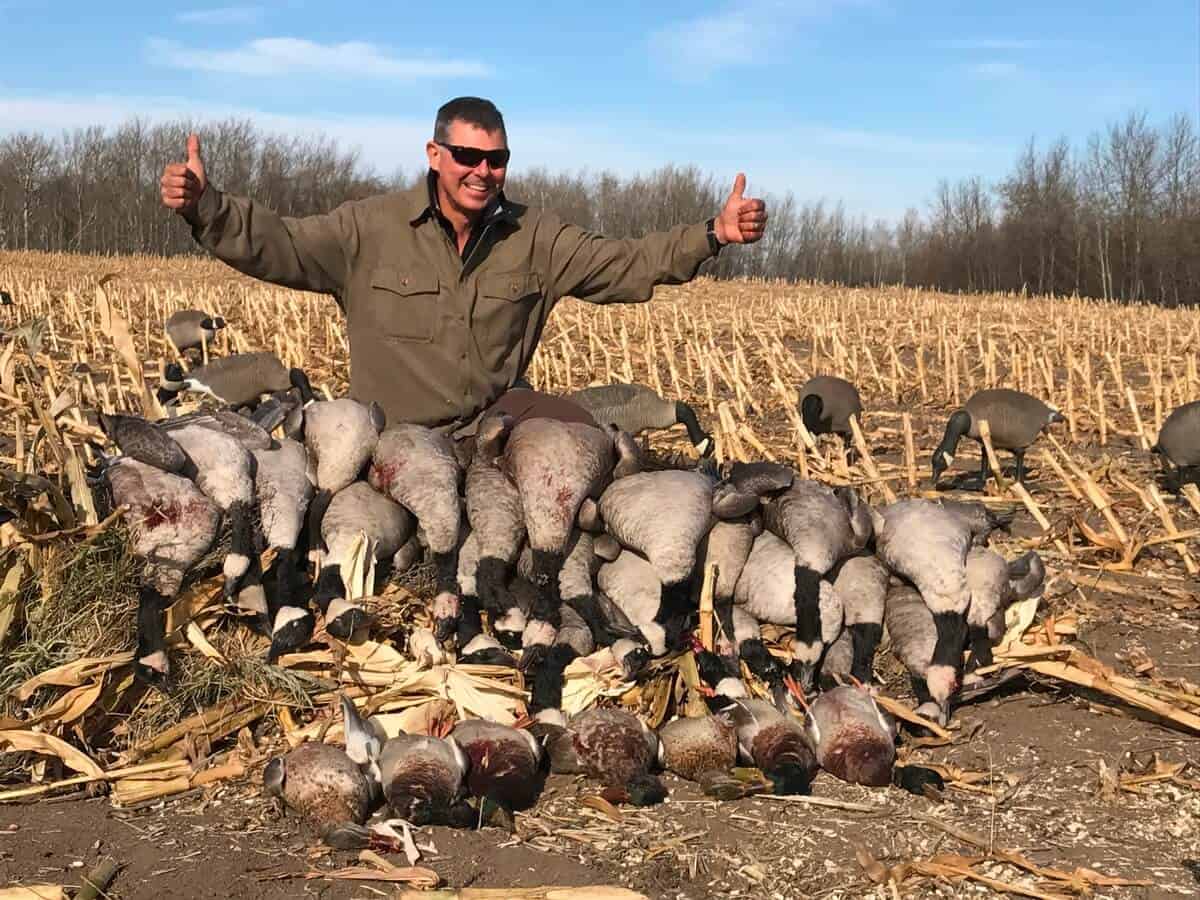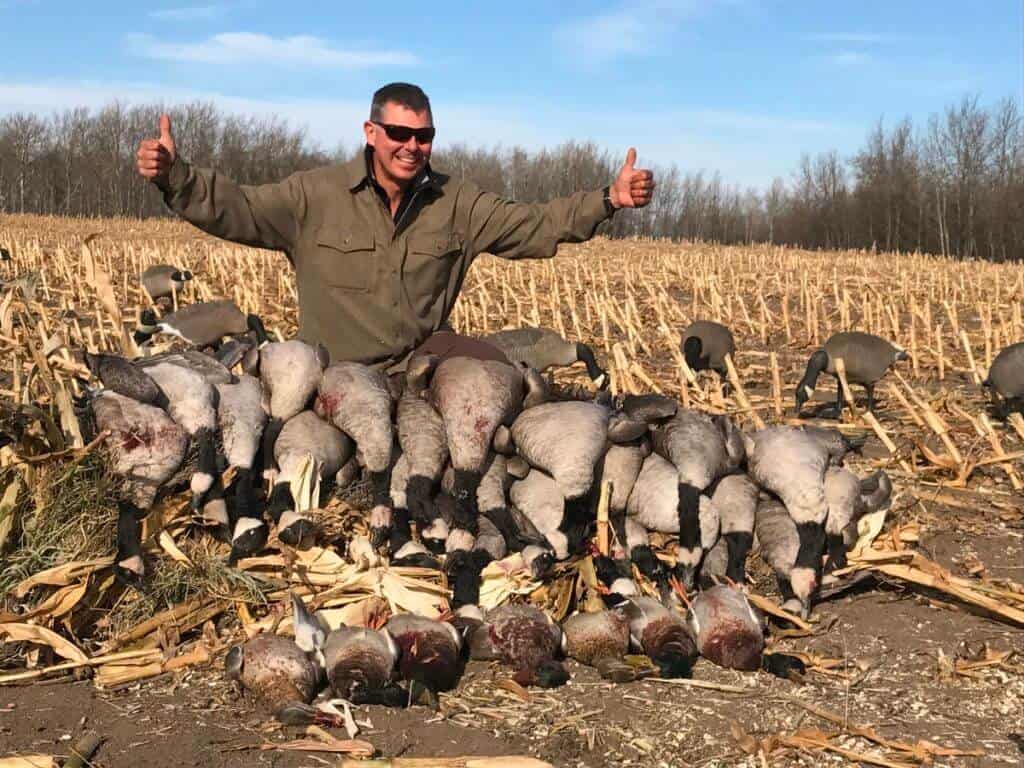 As with any trip, the first thing you need to do is plan everything. You can choose the best location based on what kind of fowl you want to catch, what day of the year you and your buddies are free, or which state has the least amount of permits and fees to pay and rules to follow.
Every state has its own rules and regulations and even its own schedule for waterfowl hunting season. Check with the local Department of Natural Resources or Department of Fish and Wildlife for the needed information to make sure that your trip won't be halted by the authorities.
If you know someone who owns a private hunting area in North America, contact them months before to reserve your trip. Keep good relations with them, so you can expect a welcome in the next hunting season. Then do preliminary scouting of the area. Use a spotting scope to observe the birds' behavior. Find where the fowls feed and look for a convenient spot to set up your blinds.
Get Your Permits and Licenses
Apply for all permits and licenses needed before going on your trip. Since the 1934 Migratory Bird Hunting Stamp Act (a.k.a. Federal Duck Stamp Act), all hunters need to have a hunting license and a special stamp to be permitted to hunt fowl.
You can purchase the required permits and licenses online from the respective state's Fish and Wildlife Department. They will issue the licenses in digital format that you can either save on your mobile device or print out a hard copy of.
Do a Shotgun Checkup
You may have a killer aim, but if your gun is poorly maintained, you'll probably end up not getting as much game as you should have.
Your trip's success heavily relies on the performance of your gun. Any debris in the barrel can certainly affect your gun's accuracy. Clean your gun thoroughly and do some test shots. A clean gun is an accurate and reliable gun.
Also, check for gun restrictions in the area that you are going to. Some states may only permit a certain caliber to be used for waterfowl hunting.
Improve Your Shooting Skills.
Hunting fowl is seasonal, so you probably don't get regular field practice. To make your next hunting trip worth it, go visit the firing range at least a month beforehand. Practice various shooting stances to get comfortable with each. Waiting for ducks to come can be long and tiring. Find a stance you can maintain for long periods.
Choose the best vortex scope to partner with your gun. Exercise your aiming skills at different distances to shoot faster when the time comes.
Check your Duck Calls and Decoys
Inspect your collection of decoys. They might need some cleaning and repainting to appear more realistic. Clean and test out your duck calls. Some dirt or old reed may affect the sound it produces. You wouldn't want to scare away the waterfowls with your weird-sounding call.
If you don't own any decoys yet, it's time to invest in them. Get realistic-looking ones. Also, choose ones that are made from lightweight materials. Lugging them around during your trip would be a breeze if they aren't heavy.
Order your duck decoys, calls, and reeds early on. Stock shortage or shipping delays can happen right before the season starts. So, make sure to get yours early to avoid the hassle of not having them on your trip.
Calls can be a great duck hunter gift this coming Christmas season. Nothing like a good double-reed duck call to make your hunter friend excited for the next open season.
Get your Dog in a Peak Physical Condition
Your best hunting bud needs some special training to prepare for your trip. Take your pet for long walks and runs to keep him or her in shape. Put in 30 minutes of retrieving and water exercises every day to get your dog in perfect condition. Avoid the summer heat by doing your rounds in the evening or resting under a shaded area in between exercises. Keep your pet hydrated with fresh water throughout your session.
Having a well-trained sidekick will save you time and effort in retrieving your prize from the field.
Secure Your Hunting Spots
Duck hunting on public land means you have to reserve your spot early. Due to wildlife conservation efforts, there are only a certain number of slots depending on the area. You might also need to reserve the permanent blinds that are already set up in the hunting zone. Contact the local Fish and Wildlife Department to set your reservations and get all the permissions needed.
Once you have your slots and spots secured, do an ocular if you have spare time. It will be great to get a view and layout of the field beforehand. This way, you can better plan where to put your decoys and set up your blinds.
Build a Better Duck Blind
Some hunting zones already have a permanent blind setup that you can use. But if you prefer to choose your spot, you can bring a temporary blind.
Concealment plays a great part in your hunting success. If you cannot hide properly, no fowl will feel safe enough to loiter near your site.
Your goal is to blend in with the environment. Gather natural materials from the surrounding area to conceal your hiding spot. Use just enough coverage to obscure it from view, but not too much that it will stand out in the field. You wouldn't want to look suspicious.
Also, keep in mind that these birds come from above. So, make sure to put sufficient cover up top to better hide your blind.
Prepare Your Boat
If you have the budget, you can opt to bring a duck boat to your trip. This amphibious vehicle can conveniently transport all your gear on land and water. Have a mechanic do a checkup to make sure everything is in working order before your hunting trip.
You may even use it as your blind. Prep your boat by putting up a camo cover of natural brush and foliage.
Plan Your Hunting Outfit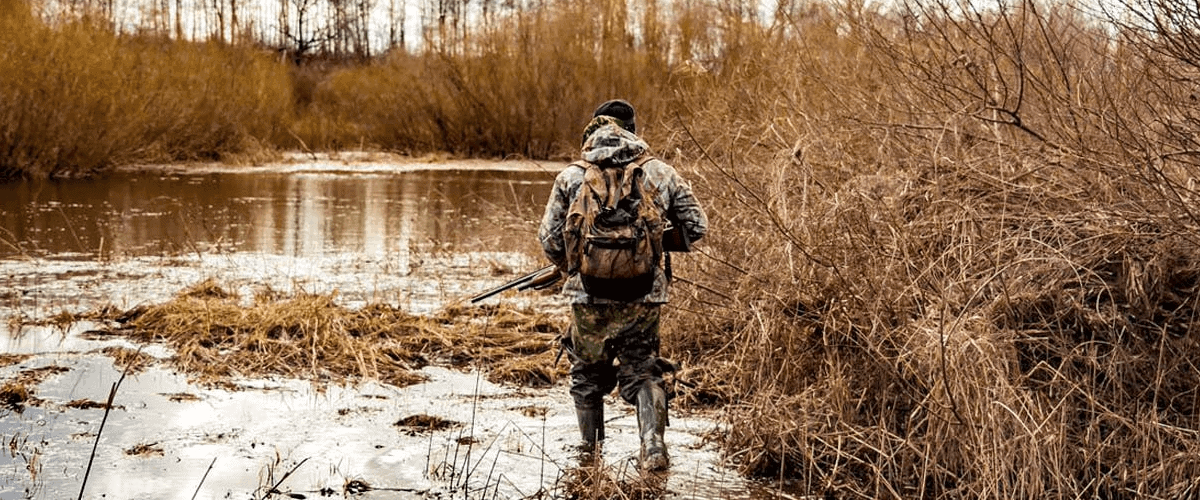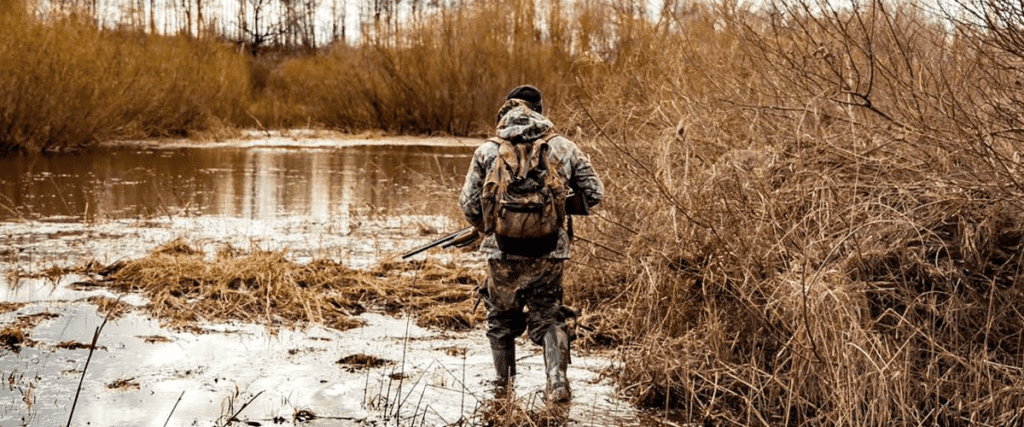 If you still haven't decided what to wear for duck hunting, here are some tips for you.
Duck hunting season opens in the fall and winter months. You will be out in the cold field for hours so you have to stay warm and dry. Order thick, breathable, water-resistant, or quick-drying camo clothing. This outer layer will protect you from the elements while providing good concealment from the wildlife. Then wear some thermal clothing underneath to make sure you're cozy and comfortable all day.
Also, get a good pair of waders and boots. They will keep you dry as you set up your duck decoys and blinds. Don some thick thermal socks, gloves, and a hat to finish your attire.
Waterfowl Hunter's Checklist
We've compiled a duck hunting gear list that you can print out and check off items as you pack.
License
No license means no hunting. You will need to carry your licenses and permits at all times during your hunt, so make sure to keep them handy. Either keep a soft copy on your mobile device or, better yet, print a hard copy and laminate it or put it in a waterproof bag.
Guns and Ammo
Like a good hunter, you've probably cleaned your gun before the trip. Make sure to reload the ammo you've removed before cleaning. Then secure your gun in a case with the safety lock on to prevent accidental firing while being jostled on your off-road journey.
Duck Decoys
A good decoy could make your trip a success. Get waterfowl accessories that are lightweight but natural-looking. Mix and match various decoys to create a believable scene. Try to achieve a more natural look to lure in your unsuspecting targets.
Inspect your decoy cords as well to make sure they haven't been tangled or water-damaged yet.
Duck Sleds
Duck sleds will make hauling your decoys and equipment easier. So, don't forget to pack a light and durable sled.
Calls
Carry a variety of duck calls to attract different kinds of fowl. Learn how to use each one and when to use them. It can be tricky, but when you get the hang of it, you will surely attract flocks of waterfowls. Hang the whistles around your neck to keep them handy.
Spotting Scope
Novice hunters might think that bringing along the best long-range scope is enough to spot your prey. A chance to shave off some weight in your bag by not including this in your gear. But in the field, experienced hunters still prefer the convenience of using a spotting scope when scouting their target. It still beats cradling your heavy gun all day while waiting.
Headlamps
Hunting usually starts 30 minutes before sunrise and ends 30 minutes after sunset. Having a headlamp is essential, so you don't stumble in the dark or leave your precious duck hunting accessory.
Gloves and Hand warmers
Cold weather days call for a pair of gloves and hand warmers. You can't build a fire while you're staking out fowl. So, the next best thing is to keep your hands warm through a good pair of gloves. Never forget these lifesavers.
Waders
Pack comfortable waders with you. Choose from a variety of materials, these suits are made of: neoprene, modern PVC, Gore-Tex, or the traditional vulcanized rubber.
Your trip will involve lots of time wading in marshes and ponds as you prepare your decoys and blinds. Double-check that your waders are free of holes. You wouldn't want to be stuck out there in the cold for hours in wet clothes.
Blind Bag
Blind bags are usually water-resistant and come in a camo pattern to hide with you. Organize your duck hunting accessories in this multi-pocketed bag.
Some blind bags claim to be able to float. However, with the added weight of your gear, the bag couldn't possibly stay on top of the water. Your stuff will most likely just get wet. So, don't easily trust those marketing schemes.
Knives and Packaging
Having a sharp hunting knife is essential gear. You will need to immediately debone your catch and seal the meat in Ziplock bags to prevent it from spoiling. Make sure to hone your knife before your trip to preserve its sharpness.
Dog Gear
Aside from food and water, your sidekick will need a travel kennel on the trip. This will keep him comfortable and your car clean after a trek in the outdoors. Get your pet a dog blind or vest to help conceal him with you. Also, don't forget your dog whistle which will help you communicate orders and directions to him.
First Aid Kit
Any trip that involves guns or going outdoors needs to have a first aid kit in tow. Even minor cuts and scratches can get infected easily in the wild. Better be prepared with some gauze pads, hydrogen peroxide / povidone-iodine, medical tape, band-aids, bandages, and pain meds. An emergency shot of EpiPen will also come in handy when someone gets a bad case of allergic reaction.
Prepping is the Key to a Successful Hunt
Brush up on duck hunting basics and prepare all the must-have duck hunting gear before your scheduled trip. Not having to worry about these things will let you focus on the game and get good results.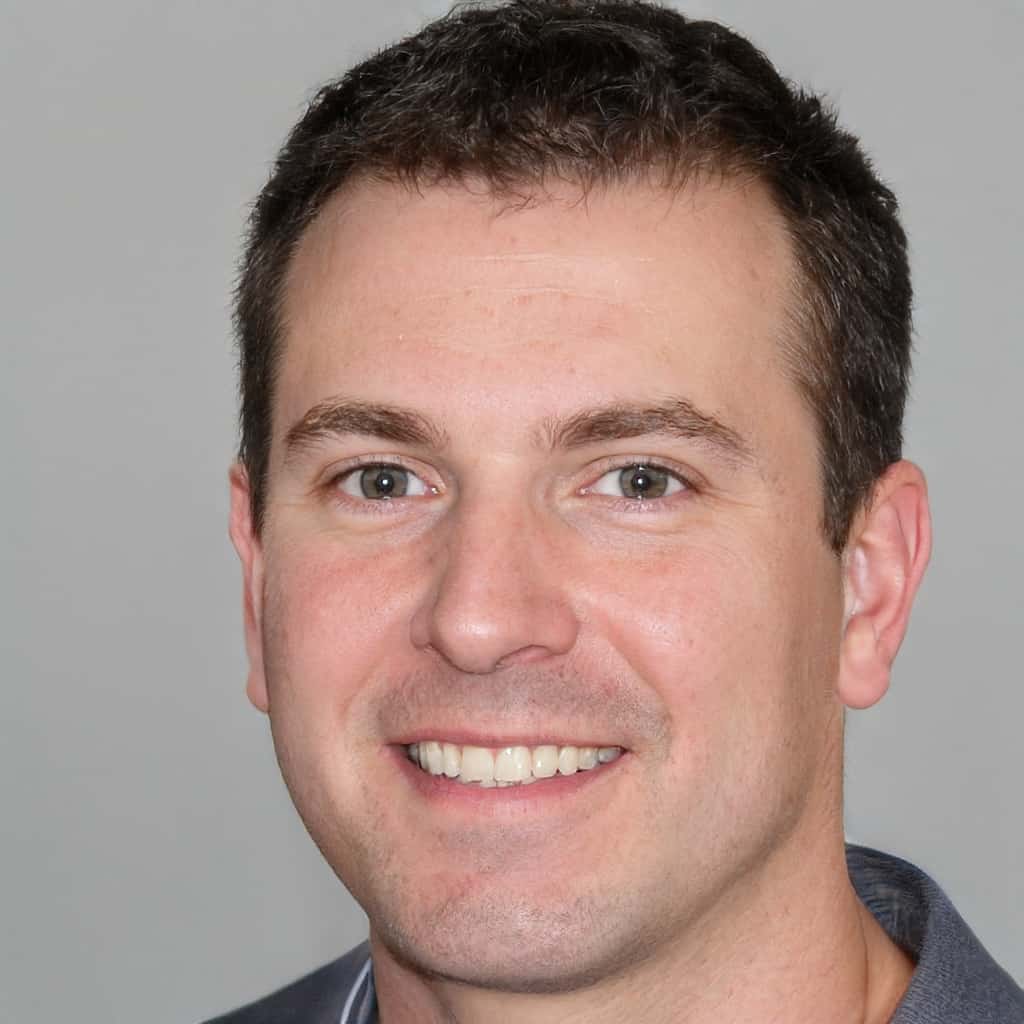 Mike Fellon was born and raised in Dallas, Texas. He inherited his hunting passions after his father John – he was fascinated by his stories, hearing how much attention, focus, dedication and patience he invested in shooting every animal. When he was old enough, his father first allowed him to shoot some cans and bottles with his shotgun, and then took him hunting – it was love at first sight. Mike has never stopped pursuing his hobby ever since.