The Fall is close, soon the air will get daintier, the tree leaves will turn brown, and the temperature will finally drop! 
Before you head for the field, make sure you have the proper hunting attire as well as one of the best vortex scopes. It may seem like you need a lot of unique clothing to go hunting, but you don't, you need just the right clothes. Any experienced hunter who knows their seasons well will tell you that geographical location, type of season, and the time within the season will affect your clothing choice. In this deer hunting clothing guide, you'll learn proven tips to consider when choosing your deer hunting attire. These tips are also applicable when choosing rabbit hunting apparel. Let's begin!
Pick Clothes Appropriate for the Weather
Summer is finally out, and the temperature is starting to drop. You may stick with some light or midweight camo, or depending on what state you live in, and you may need to start layering. You never know when winter is going to hit, so it's good to have options. Matching your deer hunting clothes to the temperature you choose to hunt in is vital when making decisions. Suppose most of your hunting is taking place in warm weather. In that case, you'll need lightweight pants and shirts and probably a light jacket. 
One crucial piece of what to wear during hunting would be a good jacket. It will not only keep you warm when it is cold but will disguise your torso, which is easy to spot if covered with a solid color. While some hunters wear jeans or other solid-color lower garments when hunting, a good pair of camouflage pants is a must-have for hunting in the fall. This is especially true for bow and crossbow hunters since their quarry must be at close range before an accurate shot can be taken. Look for pants with a tough exterior since you'll likely be walking through some pretty rough cover while you hunt. Also, make sure your choice of pants has plenty of handy pockets since hunts like deer hunting would require a lot of gear, some of which need to be readily accessible. Lastly, your camo hunting pants would go well in large sizes, so even if you have to put on more than one layer underneath in colder weather, they would still fit perfectly. For an icy environment, you'll require a heavier shirt as well as base layers on top and bottom, a warm insulated jacket, and pants. It's wise to wear thick clothing when rabbit hunting. Typically, hunters require at least a couple of camo sets since they'll be hunting in potentially warm weather as the season starts, then colder weather as winter mounts.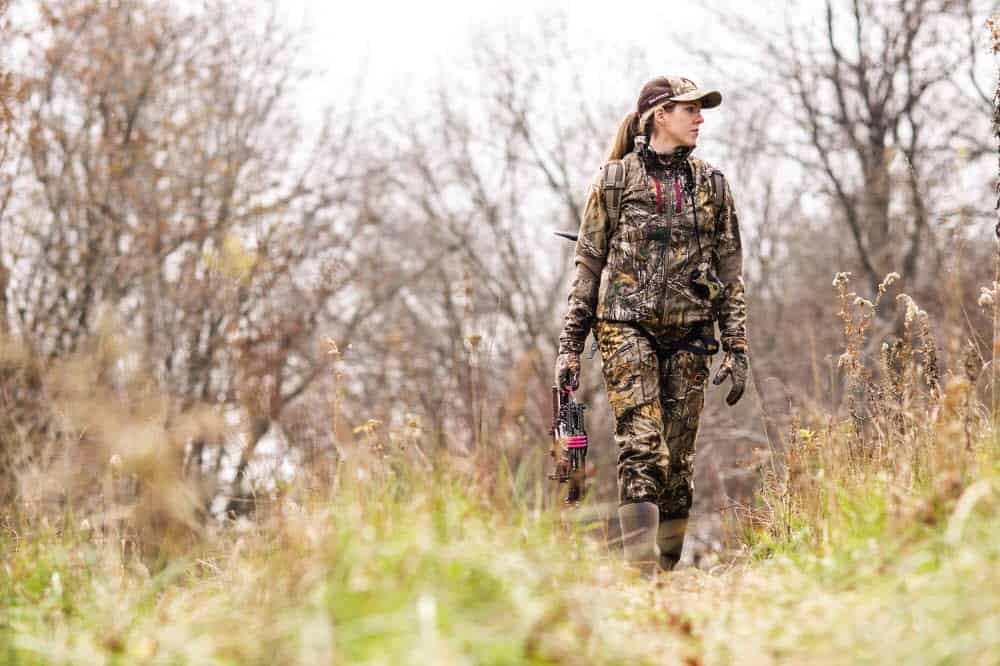 Match the pattern to the terrain
Camouflaging comes in many patterns invented by different manufacturers to mimic certain areas of the hunt. The terrain where you hunt will largely determine the deer hunting attire that is best for you. For example, if you're hunting high in an oak tree, you need deer hunting clothes with a different pattern than if you choose to hunt the edge of a cornfield or a cattail swamp. If you plan to hunt from the surface, you'll need to blend in with the vegetation. To make the best hunting choice, you would need to mark the spot where you'll be doing most of your hunting and fit your camo to the predominant area.
Get waterproof clothes
An excellent means of staying warm and dry during hunting is to waterproof your deer hunting attire. Often, a waterproof jacket can get the job done. However, suppose you are hunting in a wet environment. In that case, you'll need a pair of boots coupled with a pair of water-resistant pants. Again, GoreTex fabric is a good choice for waterproofing your clothes. The only challenge, however, is its durability and high price tag. 
Stay away from cotton (opt for quick drying and lighter material)
Cotton and jeans are pure comforts when you're in the city, but it's not the type of clothes you want to wear on the field. So when you are deciding what to wear hunting, it is best you stay away from cotton. The reason being that cotton can get wet, and you could get cold as a result. Also, clothes made from these materials take a long time to dry. Instead, you'd want to go for polyester material clothes or wool for comfort, and they don't easily tear if they get caught up in something.
Have enough layers
Layers are essential for hunting in cold environments, as layering offers the chance to wear just the right amount of clothing for warmth. When hunting below zero, you should always make it a point to wear three layers of clothing at least. For the base layer, you should have a compression shirt and a sweater on top of that. You would also require a warm inner layer of clothing for comfort, and the last layer is the waterproof jacket. Camouflage layers are even better. Your choice would either be to take your chance at being spotted or leave your jacket on or be uncomfortably hot while hunting.
Middle layers
Here lies layer two; this one is always in place to help keep you warm and regulate your body temperature. If you're just starting, you would be good with the wool sweater and jeans you already have tucked in your closet.
You should ensure this layer isn't too difficult to take off. If you're removing any layer of clothing, this is the one you should take off first. The outer layer is vital because it protects you from elements, including bushes, branches, etc. So, taking off your middle layer is advised to get hot and put the outer layer back on.
Outer layers
The outer layer is the first one that most people think of when they think of what to wear deer hunting. This outer layer is the blaze orange and the camo. For a game like a deer or a turkey, you'll require a camo. For others, you can pretty much wear anything. Orange is also not always needed, and it is solely dependent on the game you hunt and the laws in your area. While you may not always use a camouflage outer layer, owning one doesn't hurt either. If you decide to buy a pair of pants for your outer layer and a pair of hunting jackets, it is advisable you get a camo as the outer layer.  Even if you don't see the need for the camo, it doesn't hurt to wear it. Aside from colors and patterns, look for a deer hunting attire that's at least water and wind-resistant when it comes to outer layers. It would be perfect if you chose something that has plenty of airy room inside. You'll be having a couple of layers beneath and a little space on the inside of the jacket or pants to help you hold in heat better.
Choose proper footwear
After deciding what to wear hunting, if you decide to spend lots of money on any single hunting gear, this should be your boots. As an experienced, seasoned hunter will tell you, high-quality hunting boots are essential. They are sure to protect your feet, help keep you warm, and give you traction on wet or muddy terrain.
Get yourself a pair of boots that are well insulated and waterproof; you'll love it. This procurement will ensure your toes stay nice and warm while you're out there. Also, keep in mind the weight of the boots. While insulation is significant, you wouldn't want a pair of boots that offer a kind of leg-weight sensation. Fortunately, while they can be expensive, you have plenty out there that are lightweight, warm, and waterproof.
Don't forget blaze orange
No matter the sets of your deer hunting clothes, you should always have a blaze orange set for rifle season. Blaze orange plays a crucial role in diminishing rifle-related accidents. Additionally, deer are not so good at color detection, so there should be no problem blending in. Every state adapts different requirements for orange clothing, but you probably should have one, even if you don't need to have it. It is essential to know your state's blaze orange requirements, which will change depending on the season. Some may allow camouflage blaze orange, while others do not. Be sure to comply with the state's hunting regulations before heading to your tree stand fully dressed for safety reasons.
Furthermore, using blaze orange won't hurt your chances of getting a kill in most cases. If you're worried about an animal seeing you, consider stepping into the wild with a blaze orange-style camouflage, provided it's not against state laws. Your hunting clothes should be comfortable and weather-friendly. Also, they must protect your body from the elements in the surroundings and at the right temperature. Lastly, they should be able to keep you safe from other hunters during the rifle season. 
Final shots
There you have it—proven tips to consider when selecting your hunting clothes for this fall. While every hunter has their preferences when choosing a deer hunting attire, you may also have your own ideas to add to this list. Whatever those are, be sure to follow state rules and regulations. Remember, that not only your long-range rifle scopes are worth the investment, but good hunting clothes and gear as well.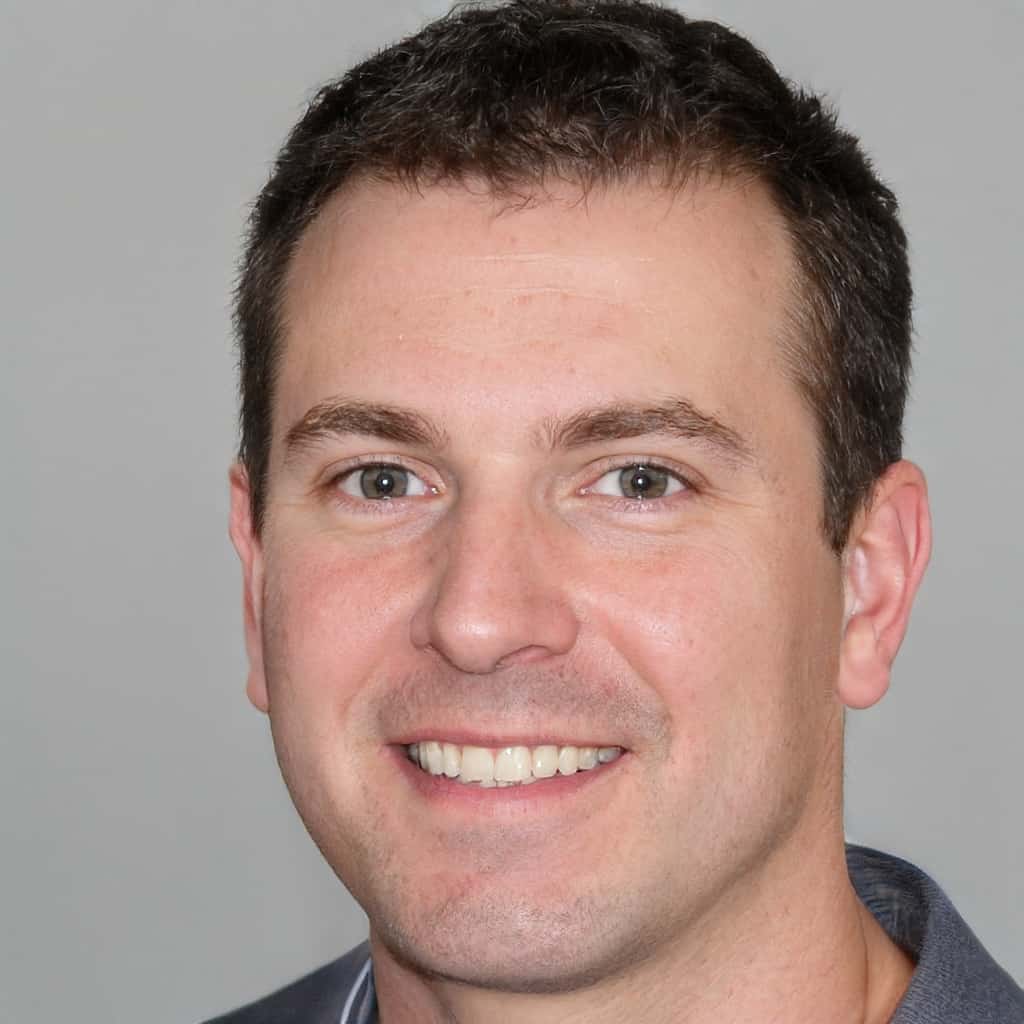 Mike Fellon was born and raised in Dallas, Texas. He inherited his hunting passions after his father John – he was fascinated by his stories, hearing how much attention, focus, dedication and patience he invested in shooting every animal. When he was old enough, his father first allowed him to shoot some cans and bottles with his shotgun, and then took him hunting – it was love at first sight. Mike has never stopped pursuing his hobby ever since.