There are almost too many high-quality Vortex red dot sights to count. Each of them might be perfect for your next target practice competition or hunting trip, but how can you know without doing the testing yourself? Let my Vortex SPARC AR review show you what this particular red dot sight offers so you can determine if it's right for you.
---
Vortex SPARC AR Overview
Check Price on Amazon Check Price on OpticsPlanet
The Vortex SPARC AR sight has a 2 MOA red dot reticle and 10 illumination settings you can swap between depending on your ambient light level. The last two can be successfully combined with night-vision equipment. The reticle itself is a simple circular design with a clean sight picture but without holdover points.
Unlimited eye relief and a very generous battery lifetime are improved even further thanks to an automatic shut off feature integrated into the optic's circuitry. This prevents you from wasting the battery unnecessarily.
Vortex's signature weatherproof construction and aluminum durability make an appearance, as well as an additional hard anodized coating to reduce corrosive damage and improve stealth. A built-in mounting rail that works for Weaver and Picatinny bases completes the scope. Now let's investigate each of these functions one by one to see how they truly measure up.
Features:
2 MOA red dot

10 brightness settings

Weaver or Picatinny mounting base

Automatic reticle shutoff
If you are interested in my other reviews have a look at Sightmark Ultra Shot Plus or Burris AR332 red dot. 
---
Reticle Type and Magnification Settings
The Vortex Optics SPARC Red Dot Sight does not magnify to any degree due to its reticle and lens design. Instead, it features a 2 MOA bright red dot that is perfectly visible even during the brightest parts of the day. There are 10 variable illumination settings, the lowest two of which are night-vision compatible. That's right; you can combine this red dot optic with night-vision equipment and get the benefits of both pieces of gear. 
You can control the illumination settings from digital rear-facing controls. A smart memory feature ensures that the sight will remember the last illumination setting you use from the last power down cycle. If you have a favorite, you'll likely never need to change it, even between hunting expeditions.
As far as reticle design goes, there's not much to say; there's only a single red dot without any holdover points or hash marks. Whether this is positive or negative will largely depend on what you're looking for in a red dot optic. The clean design may appeal to some but not others.
The red dot is illuminated using a single AAA battery. With only one battery, this sight has enough power to deliver 300 hours of illumination at maximum setting. This lifespan can be extended if you set the brightness level even lower. As such, it gives a phenomenal battery life when you consider how cheap such batteries are and the illumination time you get for each.
But there's more. The SPARC also incorporates an automatic shut off feature; after 12 hours of illumination, the red dot will automatically shut off. This length of time is very generous, as I can't think of any scenario where you would have the red dot constantly illuminated for 12 hours straight. 
This is a safety feature to prevent the sight from being damaged and to conserve battery life. It's a great feature that will also never accidentally turn the red dot off when you're still using it. There's also an additional battery compartment located at the front of the optic, so storing a spare AAA battery is easy.
Of course, as a red dot sight, this optic features unlimited eye relief so it's perfect for combining with high recoil weaponry of any kind. The lenses are fully multicoated with patented Vortex chemicals to ensure better light transmission and increase durability.
All in all, the SPARC is a phenomenal red dot optic right off the bat in terms of its reticle luminosity and great visibility.
Check Price on Amazon Check Price on OpticsPlanet
---
Ideal Range
As a red dot sight, the SPARC is ideally suited to engagements around 100 yards at maximum. It doesn't magnify at all but provides a clean and simplistic red dot reticle to help you hit targets in tactical or urban combat encounters. The illumination of the reticle may allow this optic to extend your operational effectiveness out farther than normal in low light environments.
If you want to learn more about Vortex Optics red dots, check my full reviews about Vortex Crossfire red dot and Vortex Sparc 2.
---
Windage/Elevation/Parallax
There's a pair of windage and elevation adjustment dials located on the side and top of the optic, respectively. Unlike most other windage or elevation dials on reflex or red dot sights, the SPARC's dials have slightly raised bars to let your fingers gripped the dials by their very tips. You can alternatively use a coin or screwdriver to adjust these values, but we really appreciate the option to change them with your fingers alone.
This may allow you to change your windage or elevation values in a pinch or when in the field. There is no parallax dial, but since the optic only operates at 1x power, this is not necessary.
---
Mounting Options
One of the SPARC's main advantages is the included mounting base that's included as part of the optic's construction. It can work at two mounting heights – 1/3 co-witness and absolute co-witness – and uses a removable shim base to facilitate switching between these two heights. This may enable you to mount the optic to a wider variety of weapons and you might expect.
The rail is perfectly usable with either Weaver or Picatinny style bases, so choose whichever you prefer or which is already mounted onto your rifle. Mounting requires a hex wrench, but one is included with the purchase.
Check Price on Amazon Check Price on OpticsPlanet
---
Durability/Weatherproofing
Like all Vortex products, the SPARC is rated for weatherproof performance thanks to waterproof and fog-proof sealing and purging. It's made from a piece of aircraft-grade aluminum that features rubber armour atop a hard-anodized coating. This anodized coating not only reduces surface glare from sunlight but also protects the optic even further from corrosive damage.
---
Best for Lengthy Use
This optic is a great choice for tactical or urban encounters or for target shooting at 1x power. Its phenomenal battery life and ease of use will make this a favorite optic for those who are primarily concerned about boosting their accuracy at or below 100 yards.
Ultimately, it's one of the top red dot sights on the market thanks to its unique features and the trademark Vortex improvements – like lens coatings or weatherproof functionality – combined.
---
Drawbacks
The only big downside I noticed was an inability to change the size of the red dot, which is set to 2 MOA. 1 MOA is a more typical red dot size in my experience, so this larger-sized dot might throw a few users off. I also find that many red dot optics come in several dot sizes to let users choose a reticle that works best for them. Even so, this larger size isn't so egregious that you can't get used to it in short order.
---
Pros & Cons
Pros:
10 illumination settings, compatible with night-vision equipment.
Unlimited eye relief and extensive battery lifetime with automatic shut-off feature.
Weatherproof and durable aluminum construction with corrosion-resistant coating.
Built-in mounting rail suitable for Weaver and Picatinny bases.
Easy-to-use digital rear-facing controls.
Ideal for engagements up to 100 yards.
Adjustable windage and elevation dials.
Two mounting heights available.
Powered by a single AAA battery for up to 300 hours of illumination.
Cons:
No magnification feature.
Simplistic reticle design without any holdover points.
Fixed 2 MOA red dot size.
Hex wrench needed for mounting.
Adjustment needed for users accustomed to smaller dot sizes.
No reticle size choices.
---
Concluding My Vortex SPARC AR Review
The Vortex SPARC AR sight is a great red dot optic through and through. While the extensive battery life and automatic shut off feature are of particular note, all of its other features are also well worth the asking price and make this a phenomenal choice for both experienced and beginner marksmen alike.
If you are interested to read more of my articles you can check my Vortex Viper and Vortex Venom red dot reviews.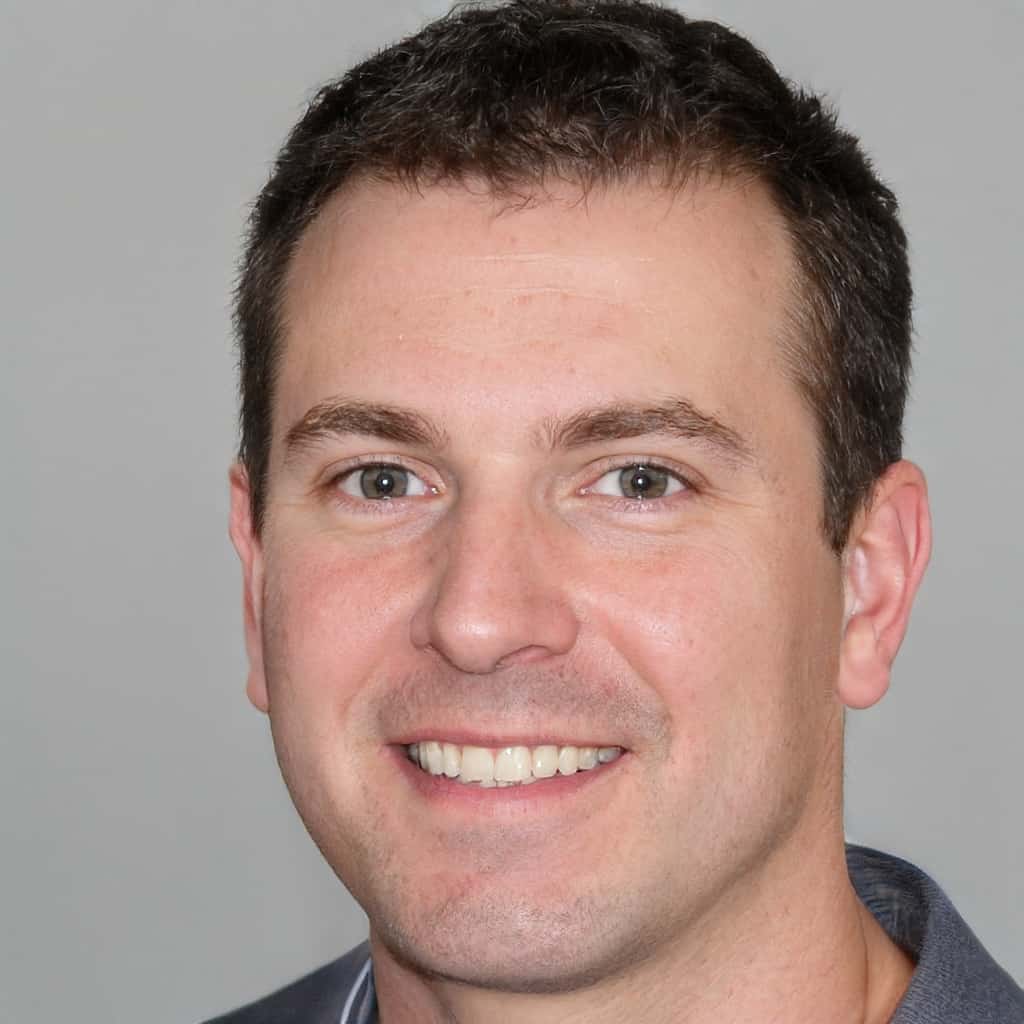 Mike Fellon was born and raised in Dallas, Texas. He inherited his hunting passions after his father John – he was fascinated by his stories, hearing how much attention, focus, dedication and patience he invested in shooting every animal. When he was old enough, his father first allowed him to shoot some cans and bottles with his shotgun, and then took him hunting – it was love at first sight. Mike has never stopped pursuing his hobby ever since.