Nikon is one of the big players in the rifle scope market. They design affordable optics for a variety of users. Today, we'll look at one of their most user-friendly offerings in our Nikon ProStaff 3-9×40 review. Let's get started.
---
Nikon ProStaff 3-9×40 Overview
The Nikon ProStaff 3-9×40 is a standard hunting rifle scope with a BDC reticle featuring additional holdover points to increase user accuracy across longer distances. The magnification settings are altered via a control ring located near the ocular lens, and multicoated lenses improve light transmission and color contrast across the spectrum.
A set of spring-loaded windage and elevation adjustment turrets help to make this scope stand out from its competitors. These turrets can be zero-reset once you've sighted into your target and click audibly each time you move them. The ProStaff is further bolstered by a durable metal housing with a black matte finish to prevent it from flashing the sun.
It can be mounted with either ring or rail bases and has a typical 25 mm tube diameter. Its low weight means you can add this quote to virtually any platform without too much trouble when it comes to balance. Now let's take a look at all these features and more in a more detailed way.
Features:
3-9x magnification

40 mm objective lens

25 mm tube diameter

BDC reticle
If you are interested in scopes with 3x magnification have a look at our Primary Arms 3×32 prism scope review or Vortex Spitfire 3x review.
Reticle Type and Magnification Settings
The Nikon ProStaff 3-9×40 features one of the best hunting reticles on the market: a BDC, or bullet drop compensation, reticle. This reticle uses special holdover points along the bottom line of the crosshair to provide impact estimation points for your next shot based on bullet drop. This is tremendously helpful for landing more difficult shots at distant ranges.
Unlike many other BDC reticles offered by other scope manufacturers, this BDC reticle doesn't have any other holdover points aside from the aforementioned ones. Whether this is positive or negative will depend on your preferences; proponents will appreciate how clean the reticle is overall, while those who enjoy more precision may want something a little busier.
The ProStaff can allow you to hit relatively distant shots, as well. It can magnify between 3x and 9x with a 40 mm objective lens, so it has a set of zoom levels that will be well appreciated by most hunters. The lowest magnification power will be ideal for tracking moving targets for hitting closer animals, while the longer magnification ranges will be ideal for hitting targets up to 1000 yards or greater.
The scope is further bolstered by multicoated lenses on either side of the tube. The coatings here are exceptional and can transmit up to 98% of the available light, providing high color contrast (which is helpful for picking out your target from the environment) and excellent optical clarity.
The scope also has 3.6 inches of eye relief at the highest power, which is an excellent value for a scope of this type and asking price. The eyepiece has been designed to allow you to quickly focus on your target or sight into your prey rapidly. At the same time, its compact size makes it easy to mount onto most weapons without having a super-large ocular lens that would require a taller mount.
Overall, the ProStaff's optical system and visual advantages make it a great scope in our eyes.
---
Ideal Range
The ProStaff, with its 3-9x magnification power range, is ideally suited for hitting targets between 200 yards and 900 yards, although you can easily hit shots to 1000 yards with the right experience and weapon. Targets that are closer than 200 yards or so may be difficult to hit with reliability given the minimum magnification power of 3x.
This ideal range is great for most hunting situations, however. Typical hunting expeditions engage their targets at ranges of 100 yards and often below 1000 yards. Thus, this scope is already looking like an excellent choice for standard hunters or those who need something versatile and affordable.
---
Windage/Elevation/Parallax
The ProStaff has a set of windage and elevation adjustment turrets that can easily be zero-reset thanks to their spring-loaded designs. These turrets offer snappy and tactile feedback and audibly click when you move them, so you don't need to watch as you adjust their values while sighted into your scope.
Each increment can be shifted with ¼-inch adjustments and the turrets themselves are little sticky to prevent them from being moved accidentally from random hand movements. They can't be locked, however.
There isn't any parallax turret or adjustable objective included with this scope, unfortunately. It is already compensated for at 100 yards, but this will not be effective or helpful as you zoom in at higher powers.
---
Mounting Options
With a tube diameter of 25 mm and 13.7 ounces for its weight, the ProStaff can be capably combined with either ring or rail mounting systems depending on your preferences. Rings of a size similar to its tube are recommended if you want to go that route, and this will keep the overall weight of your build down. But rails can be advantageous since you'll be able to swap this scope between your different weapons more easily.
This is ultimately down to personal preference. It's particularly well-suited for rail bases, though, since it's already relatively light on weight compared to many other rifle scopes.
If you are interested in some of our other reviews have a look at Vortex Strike Eagle 1-8×24 or Vortex Optics Crossfire II 3-9×40.
---
Durability/Weatherproofing
This scope is made from durable metal and has been nitrogen-filled and O-ring sealed like many other top scopes on the market. This provides it with weatherproof functionality and significant durability to rival scopes from Vortex or Leupold.
The ProStaff is also finished with a matte black coat. This doesn't add to its durability but does prevent it from flashing when exposed to direct sunlight. This may keep your position hidden from your targets, so this is certainly added value.
---
Best for Hunting/Beginners
This scope is a great hunting optic through and through. Its set of magnification ranges, light weight, multicoated optics, and clean BDC reticle all mark this as a phenomenal scope for hitting targets throughout all of its zoom settings. Its weatherproof construction further reinforces this point.
But its affordability and ease-of-use also mark this as a great beginner rifle scope. It has many of the same advantages and features that more expensive and more complicated optics can provide to more experienced marksmen without breaking the bank or getting too complicated. In this way, it's a good scope as a stepping stone to more expensive and advanced optics once one has more experience under their belt.
---
Drawbacks
The largest drawback to the scope is the lack of a parallax turret or adjustable objective. Parallax won't be too drastic even at 9x power (as it's normally much more of a concern above 1000 yards) but it will still be in effect you have to compensate for. Still, given the asking price and included features, we can't knock this down too many points for this one downside.
---
Concluding our Nikon ProStaff 3-9×40 Review
Overall, the ProStaff 3-9x is a great rifle scope that's ideal for the majority of hunters and game types. Both beginners and more experienced marksmen will be able to take advantage of its myriad benefits and superb design. It's a great buy, particularly if you're on a budget.
To find out more about scopes have a look at our Burris Eliminator III review or Vortex Crossfire II 2-7×32 review.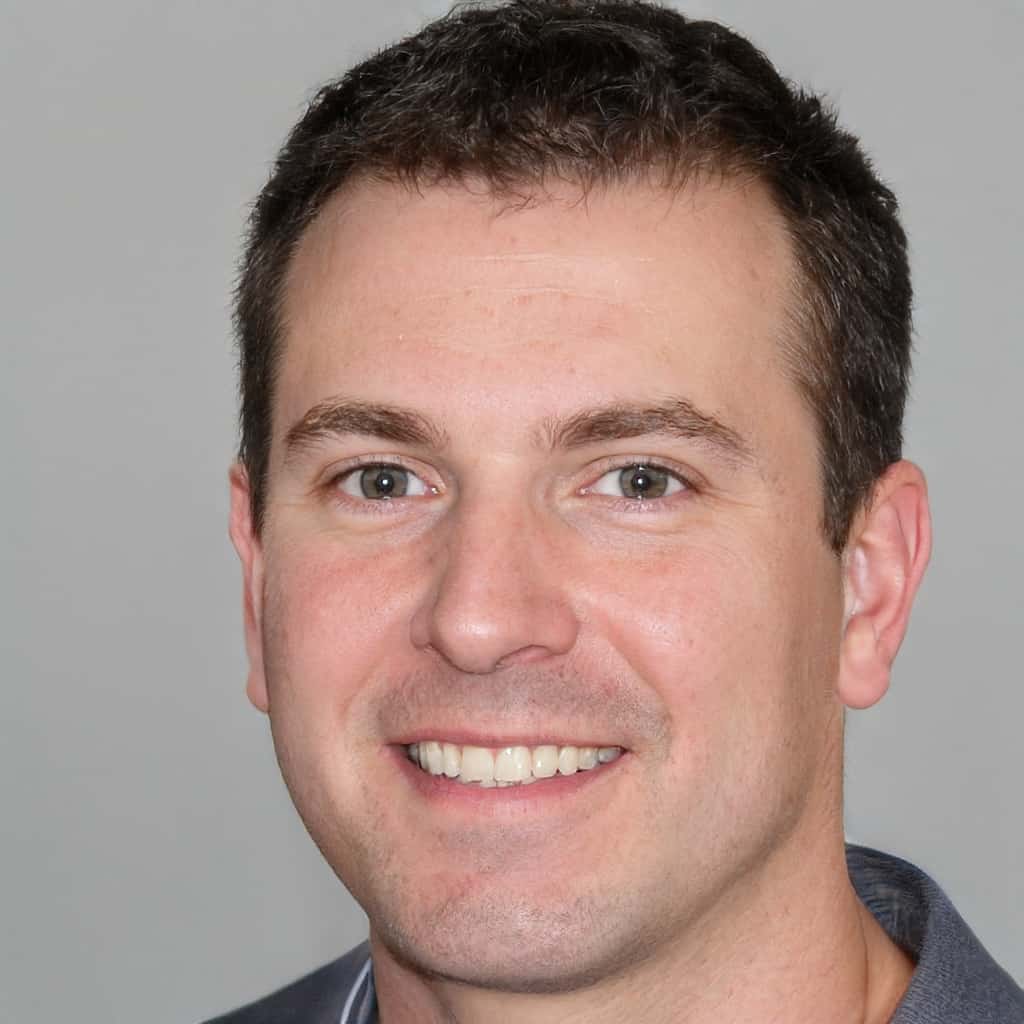 Mike Fellon was born and raised in Dallas, Texas. He inherited his hunting passions after his father John – he was fascinated by his stories, hearing how much attention, focus, dedication and patience he invested in shooting every animal. When he was old enough, his father first allowed him to shoot some cans and bottles with his shotgun, and then took him hunting – it was love at first sight. Mike has never stopped pursuing his hobby ever since.